There's nothing quite like a festive pom pom garland to perk up any celebration. I love using good quality crepe paper in lieu of tissue paper when making pom poms as it's more durable and comes in a wider variety of vibrant and glorious colors. Garlands are absolutely one of my favorite things to incorporate when decorating a party and I'm sure you'll agree that they are incredibly easy (and addictive) to make!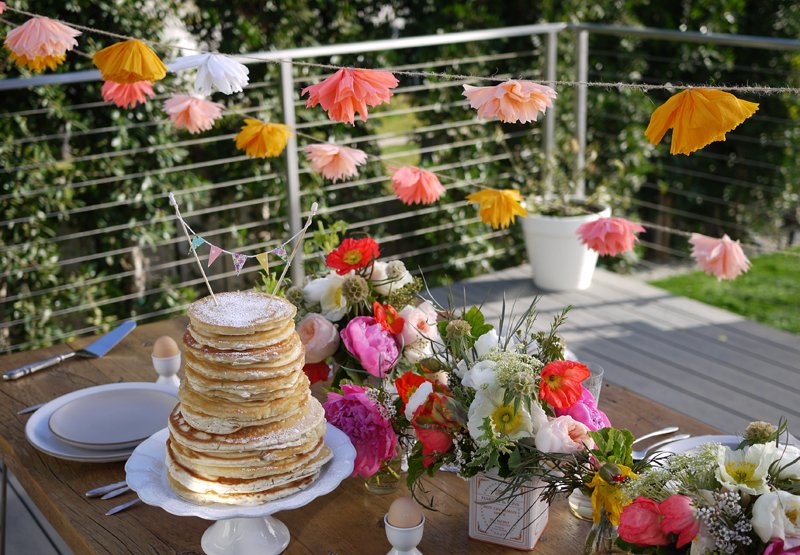 You'll need: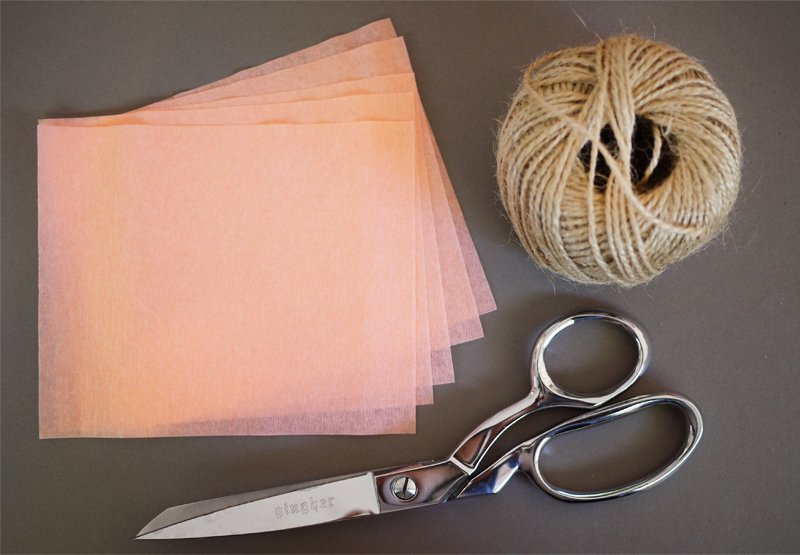 Stack 5 sheets of crepe paper on top of each other. Fold into an accordion, with each fold measuring approximately 1/2″ each.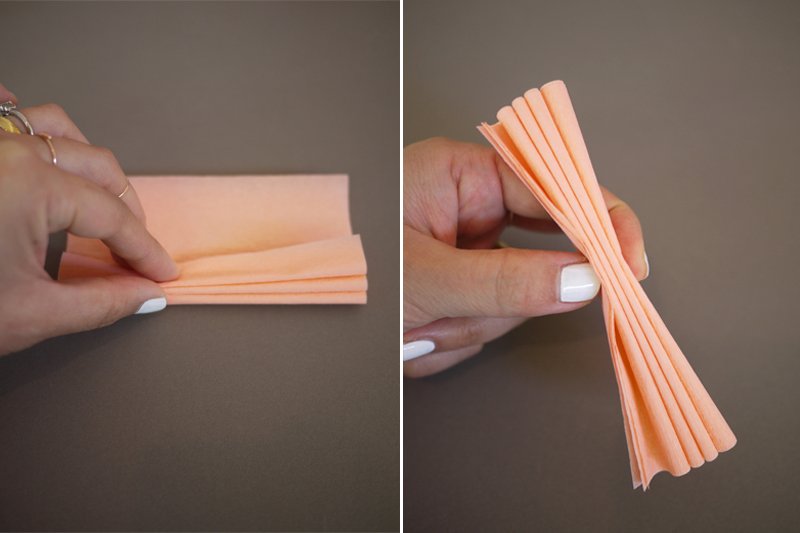 Tie a piece of twine around the middle of the bundle. With scissors, trim each end into a point.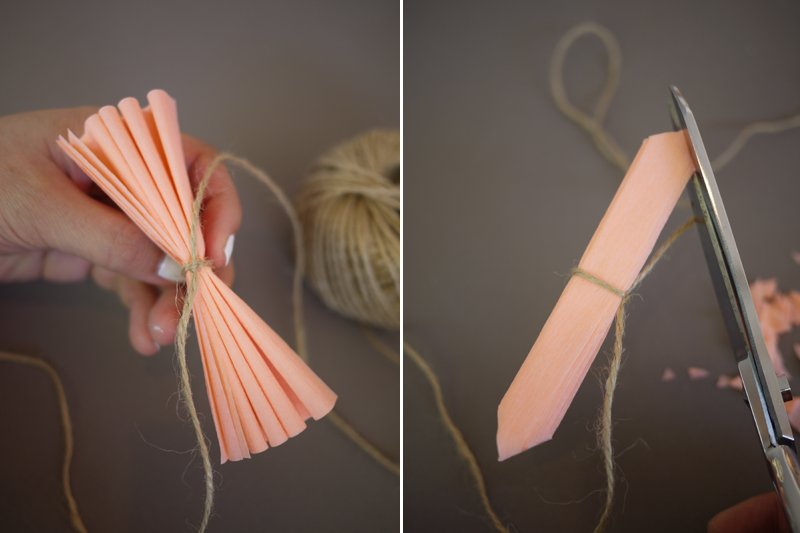 Fan out the folds and gently pull each sheet forward. The knot should be on the backside of the pom pom.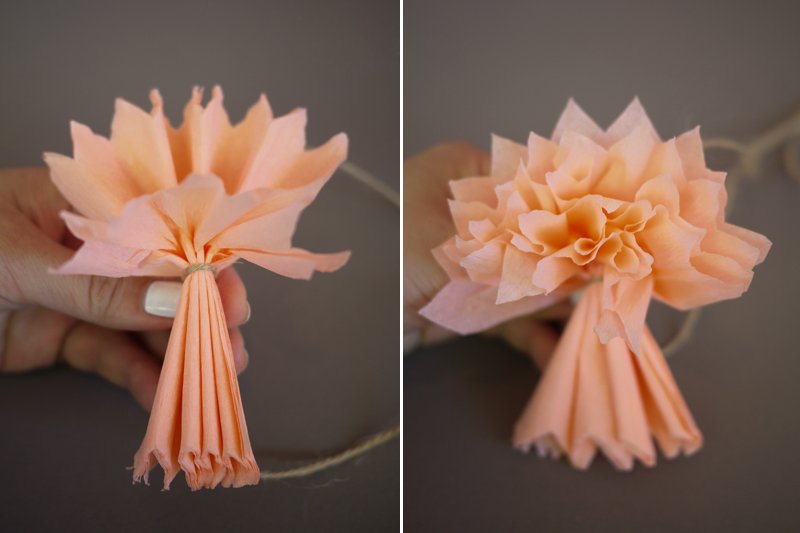 Do the same on the other side. Fluff out the pom pom. For a double sided pom pom, stack 10 sheets of crepe paper and pull up 5 sheets on the backside.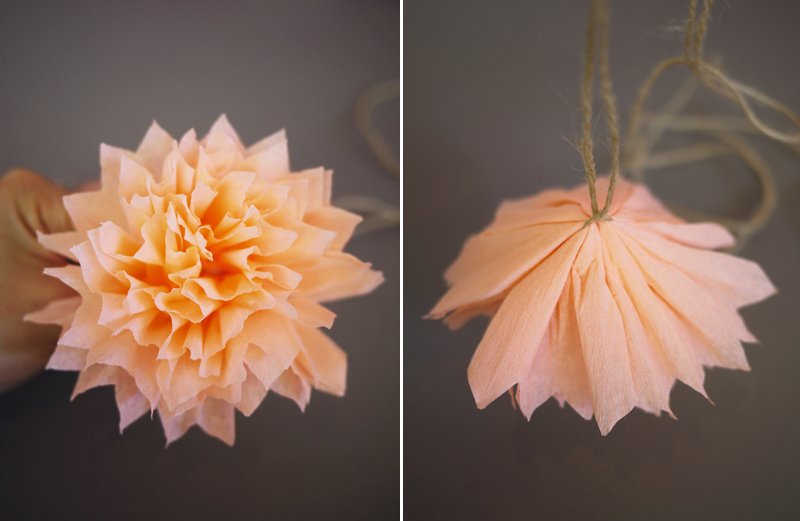 Continue adding pom poms along the piece of twine. Use pinking shears for a pom pom that resembles a daffodil!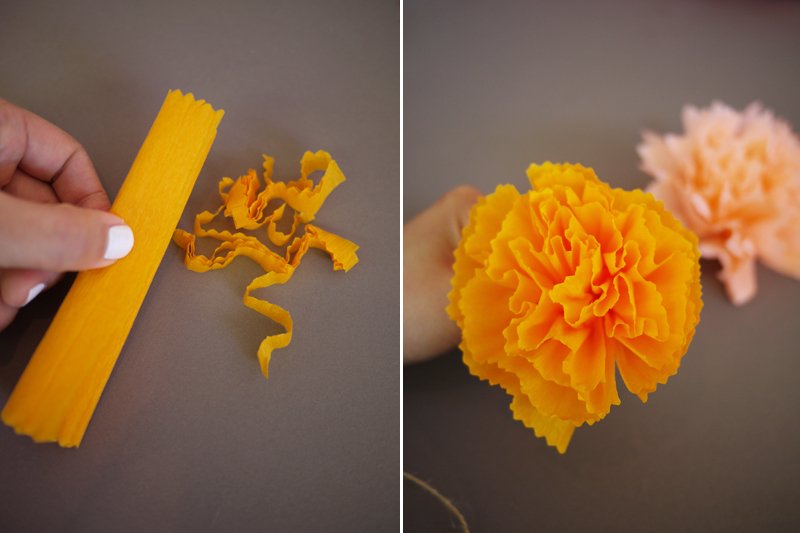 Try rounding out the edges for a softer look.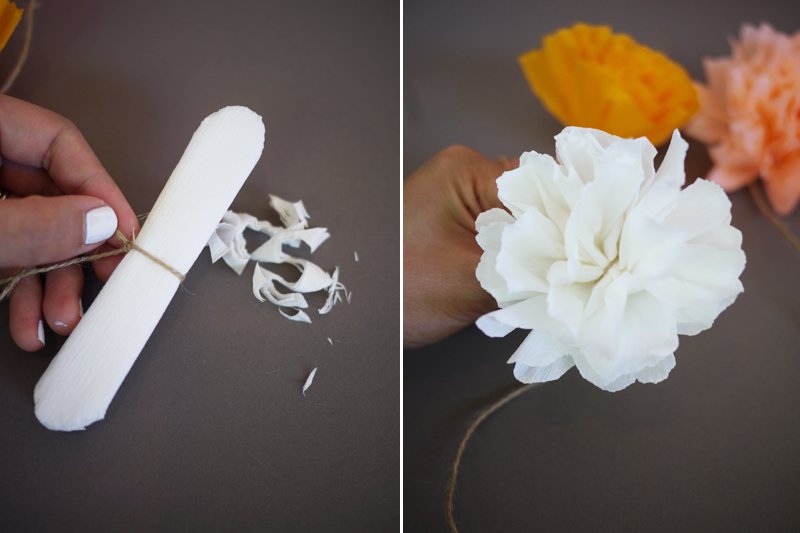 Continue adding pom poms until the desired length is reached.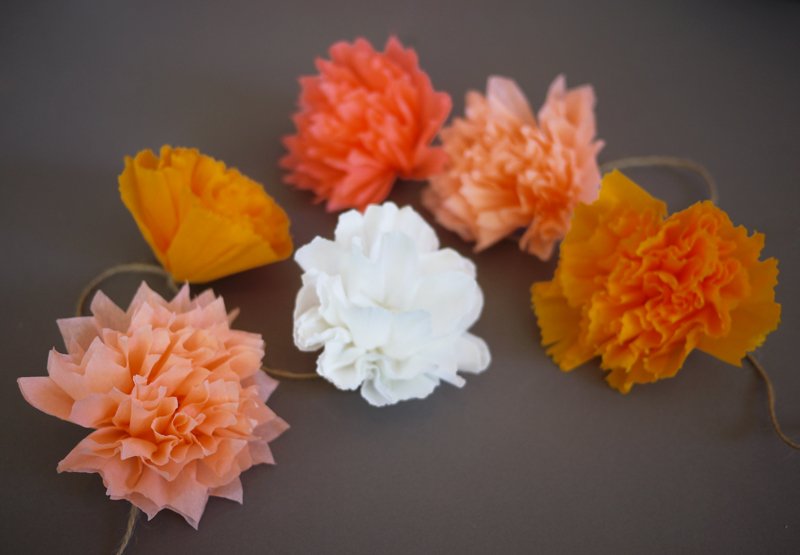 Hang and enjoy!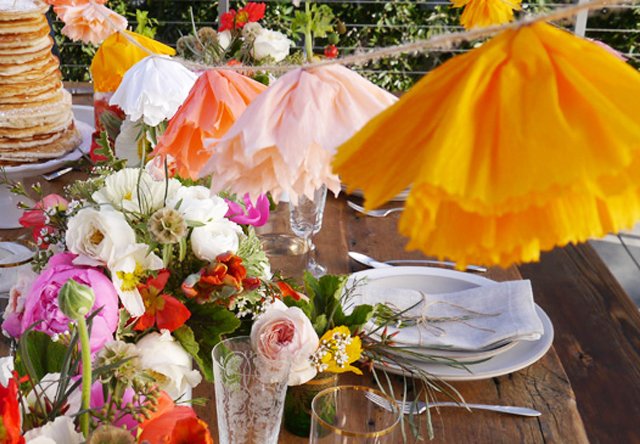 (tutorial adapted from Martha Stewart; images by HonestlyYUM)