Crostini are the ultimate party food and a ricotta crostini is the perfect blank canvas to show off both savory and sweet creations.  The wonderful thing about ricotta crostini is that fresh ricotta can be made a day ahead.  This is a smorgasbord of some of my favorite flavor combinations, but the possibilities are endless!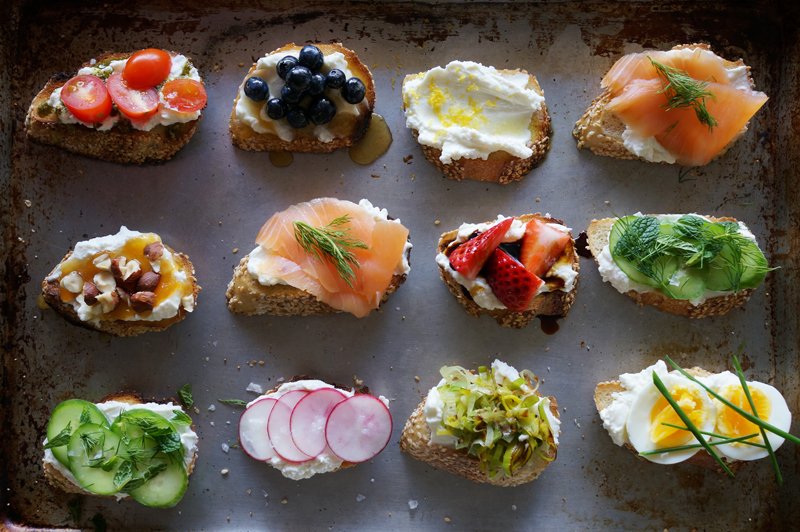 Making ricotta crostini for a large party is simple.  Buy a fresh loaf of bread and slice into 1/3 inch thick slices.  Toast the slices and once they have cooled a bit slather them with ricotta.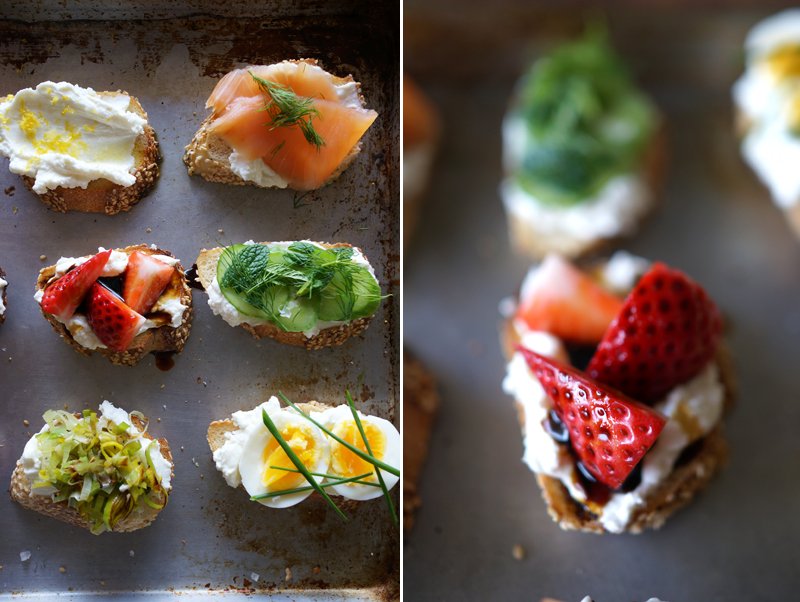 Then top with whatever ingredients you like.  For me, the key is using high quality ingredients, such as good extra-virgin olive oil and sea salt– I love using Maldon sea salt or fleur de sel.  This will really make your other ingredients sing!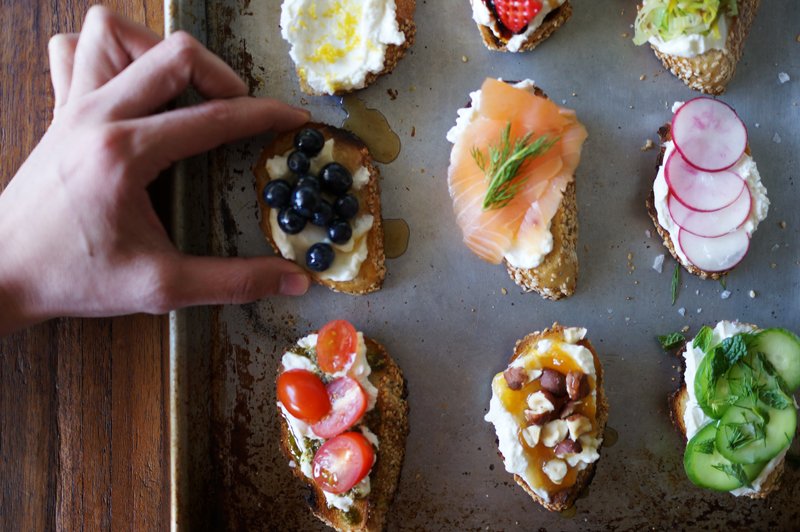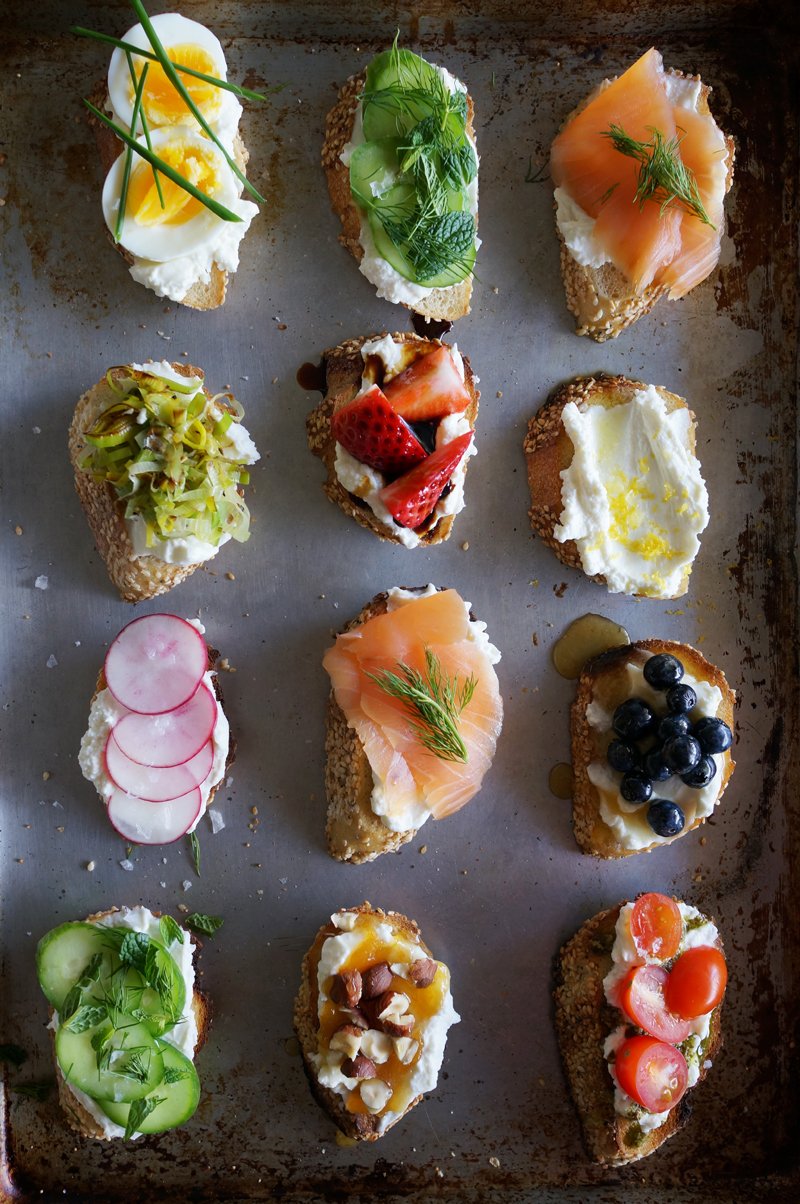 Top Row: hard boiled egg and chives; cucumbers, mint and dill; smoked salmon and dill
Second Row: leeks caramelized in butter; strawberries and aged balsamic vinegar; extra-virgin olive oil, lemon zest and sea salt
Third Row: radishes and sea salt; smoked salmon and dill; blueberries and honey
Bottom Row: cucumbers, mint and dill; hazelnuts and apricot jam; tomatoes and basil pesto
(images by HonestlyYum)