I love anything pickled. So when I saw this recipe floating around on Pinterest, I knew I had to make it. I'm no stranger to pickling vegetables – one of my favorite condiments is do chua, Vietnamese pickled daikon and carrots, so I just love this Mexican version with spicy serranos and cilantro. These pickled vegetables are so addictive I found myself snacking on them straight from the jar and I finished the entire thing in a week. They're also the perfect accompaniment for carnitas tacos, which will be featured later this week!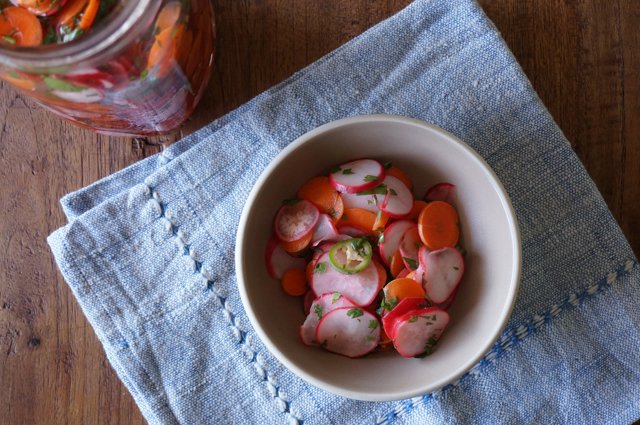 Ingredients:

2 bundles of radishes, thinly sliced

3 carrots, thinly sliced
3 serrano chiles, thinly sliced (you can substitute with jalapenos too)
handful of cilantro, minced
1/2 cup of distilled white vinegar
1/2 cup of apple cider vinegar
1/4 cup sugar
kosher or sea salt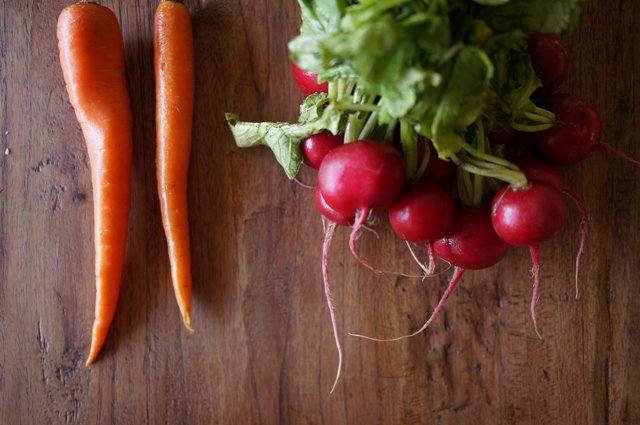 In a small saucepan, heat the two vinegars, sugar and a spoonful of salt until it starts to simmer and the salt and sugar has dissolved. Let the mixture cool to room temperature. Prep the vegetables.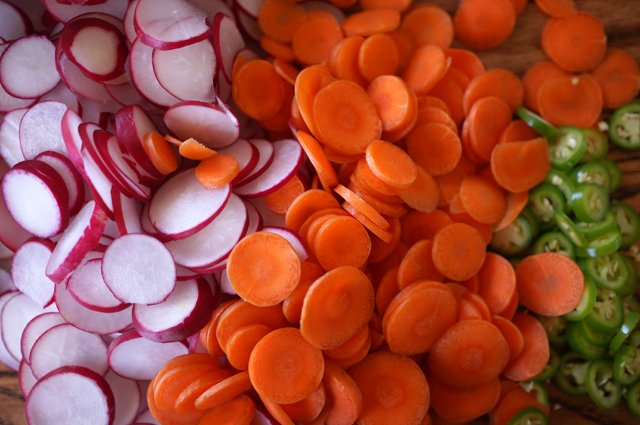 Pour the vinegar mixture over the radishes, carrots, and chiles. Mix together and add the cilantro.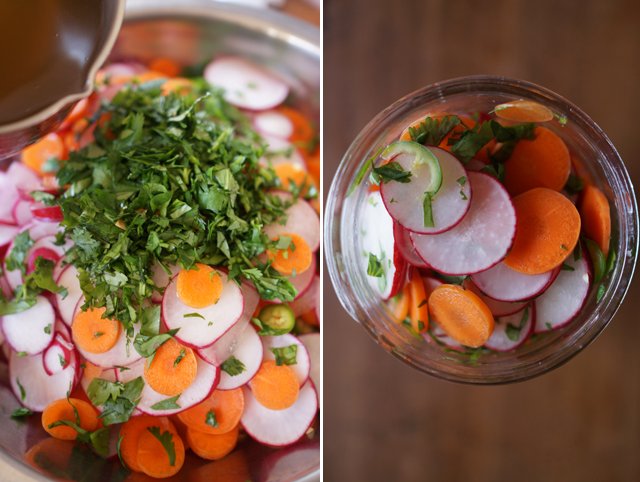 Store in a jar and enjoy within the next two weeks!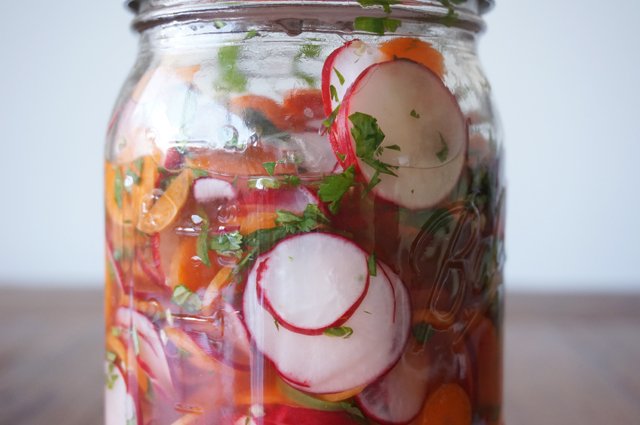 (images by HonestlyYUM)