With spring officially here, I just had to feature one of my favorite pairings: asparagus and eggs. The two ingredients work perfectly together and are the epitome of spring. There are so many ways to enjoy this combination, like dipping asparagus spears into soft-boiled eggs or drizzling asparagus in hollandaise or baking asparagus into a frittata. But, my favorite combo is asparagus paired with hard-boiled eggs in a mustard vinaigrette. The addition of the fried capers gives the whole dish an extra dimension of texture that I love.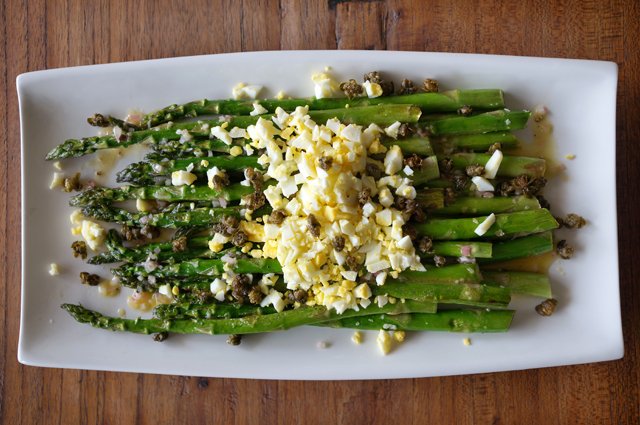 Ingredients:

1 bundle of asparagus, washed and trimmed (about 1 lb.)

1 hard-boiled egg, diced
1 tablespoon of drained capers.  (If using brined capers, drain on paper towels and pat dry)
Olive oil
Kosher or sea salt and freshly cracked black pepper

Vinaigrette:

1 teaspoon of white wine vinegar, or lemon juice

1/2 teaspoon of dijon mustard
about 3 tablespoons of extra-virgin olive oil
1 small shallot, minced
Kosher or sea salt and freshly cracked black pepper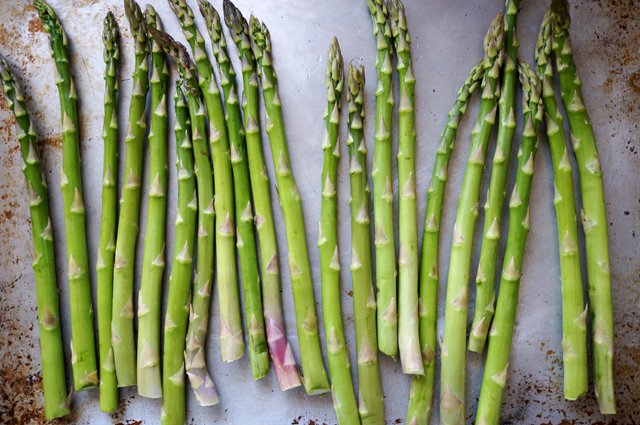 Preheat the oven to 400 degrees. Evenly spread out the spears of asparagus on a baking sheet so they don't overlap.  Drizzle olive oil over them and add salt and pepper.  Toss the spears so they are seasoned evenly. Roast for about 7-10 minutes depending on how thick your asparagus is or until lightly browned.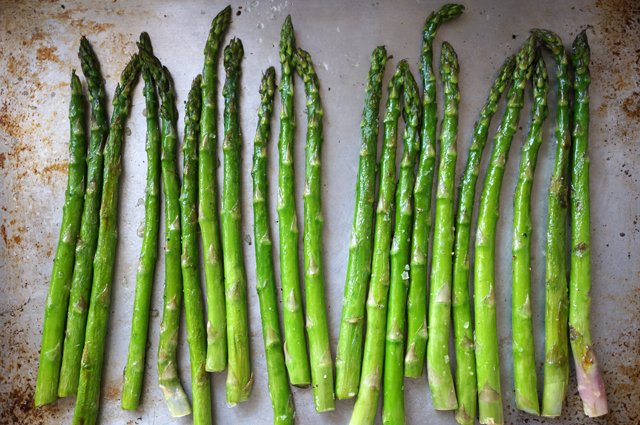 To make the vinaigrette, combine the shallots and vinegar and mustard.  Whisk together and stream in the extra-virgin olive oil while whisking.  Salt and pepper to taste.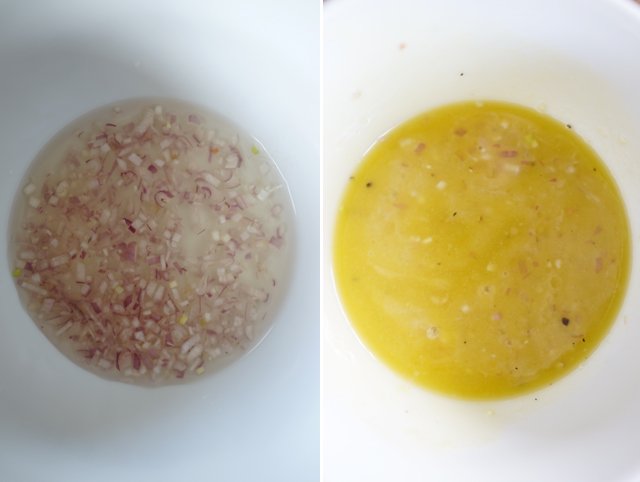 To fry the capers, pour about 1/3 inch of olive oil into a shallow small pan. Heat the oil on medium high. Make sure the capers are dried with paper towels. When the oil is hot (you can test this by frying one caper, if it immediately starts to bubble around the edges, then the oil is ready), add the capers and move then around occasionally with a spoon for about a minute, until they look light brown and dry. Remove with a slotted spoon and place on paper towels to drain.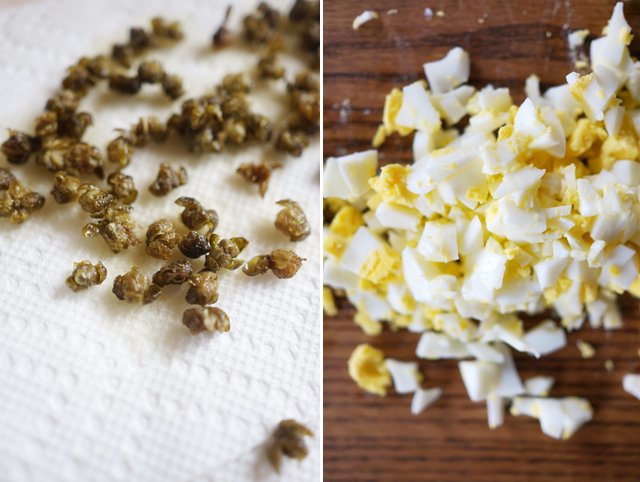 When you're ready to plate, place the roasted asparagus on a platter and drizzle the vinaigrette over them. Add the diced egg, and finally top with the crunchy fried capers.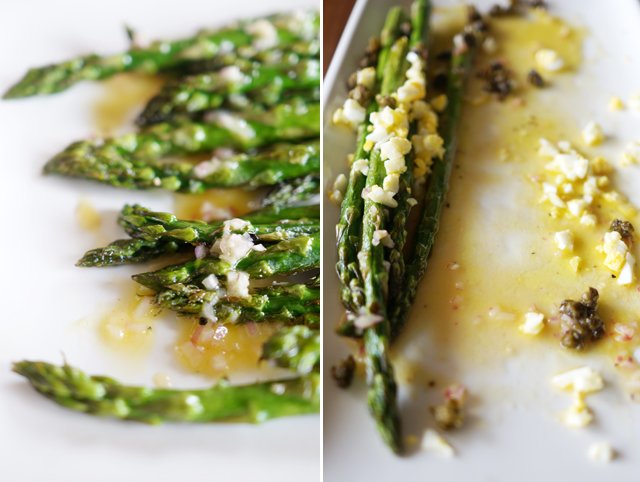 And enjoy the bounty of spring!