What better, more cocktail-friendly citrus is there than the ruby red grapefruit? Its refreshingly bittersweet flavor and elegant pink color consistently make for a cocktail that's as easy on the eyes as it is to sip. I used light rum as the base, Aperol, a squeeze of fresh lime, and enhanced the sweet red-fruit flavor by adding Cassis, a black currant liqueur.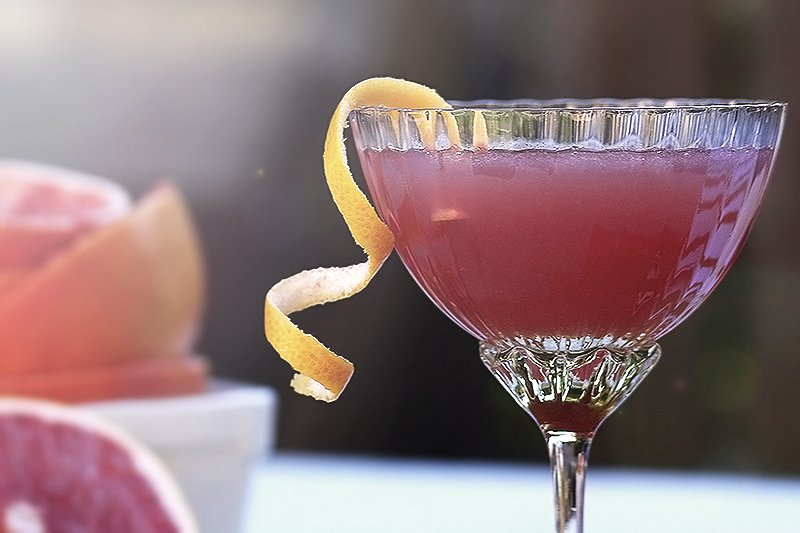 Ingredients:

1 1/2 oz light rum
3/4 oz cassis
1/4 oz Aperol
2 oz ruby red grapefruit juice
1/4 oz lime juice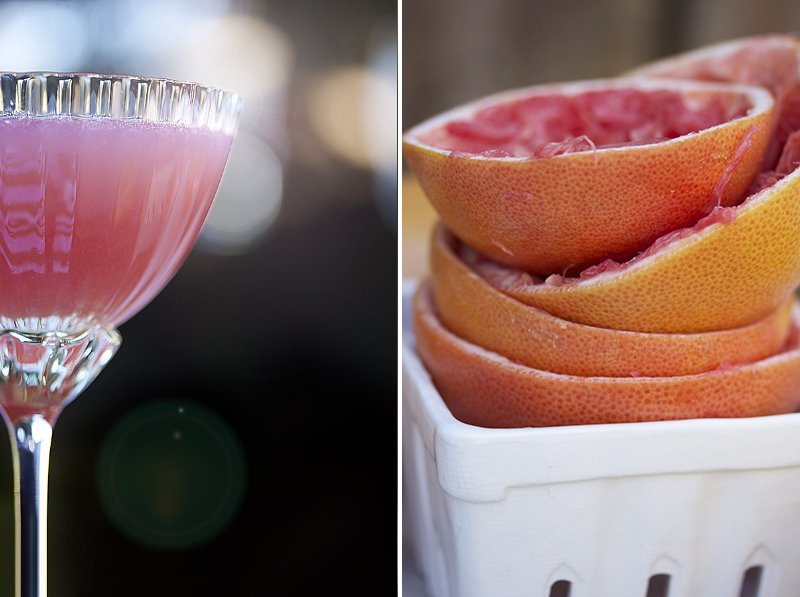 Add all ingredients to a shaker full of ice.  Shake and strain into a cocktail glass. Garnish with a grapefruit twist.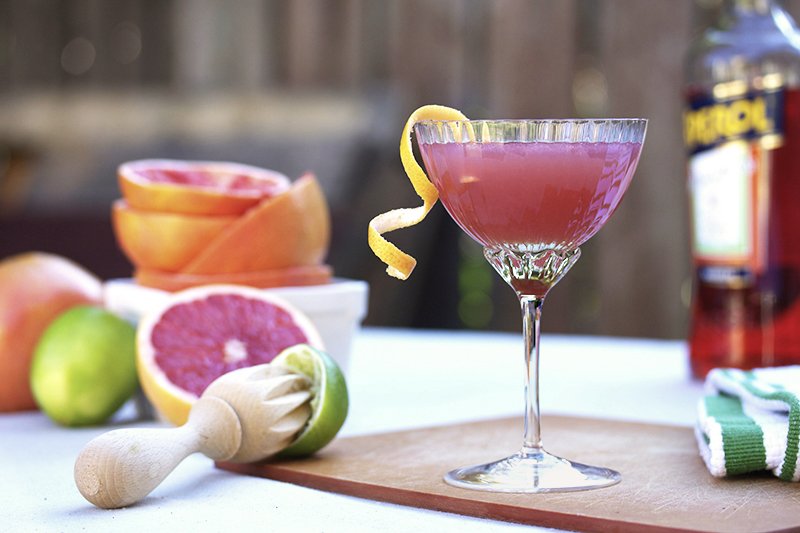 (images by HonestlyYUM)