Setting the table is one of my favorite things to do on Thanksgiving. Where your nearest and dearest gather around the dinner table, so does your table setting A game. That means your finest dinnerware and silverware, a stunning fall-inspired floral centerpiece and of course, homemade place cards! These adorable turkey pinecone place cards are so incredibly simple to make with pinecones aplenty during this time of year!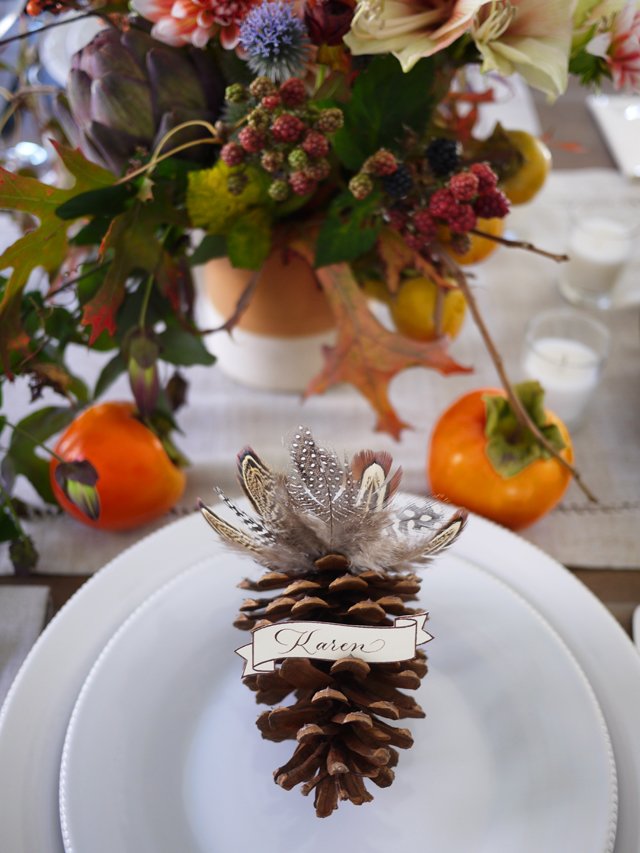 Photography shot with the Canon EOS Rebel SL1 digital SLR camera. Small in size, enormous in performance.
You'll need: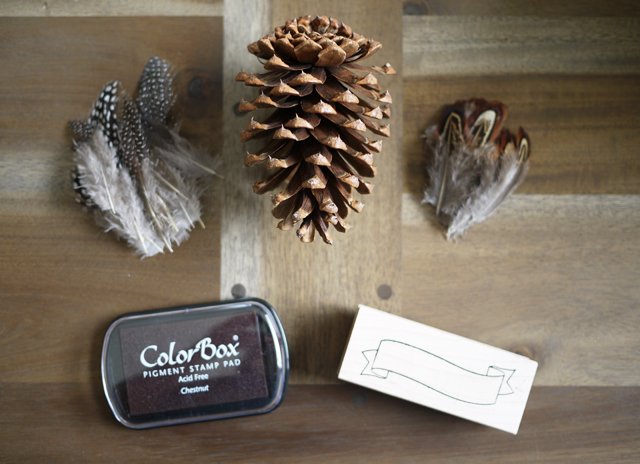 Start by dabbing the rubber stamp into the stamp pad. Press the stamp onto a blank business card.
If you have horrible handwriting like I do, ask a friend to write out the names of your guests. In my case, I asked my favorite calligrapher Grace Edmands, who so beautifully executed my wedding invites, to help me out this Thanksgiving.

After the names have been written, carefully cut out the banner.

Lay out the feathers in a fan pattern. Start from the center and put a drop of hot glue onto the base of the feather.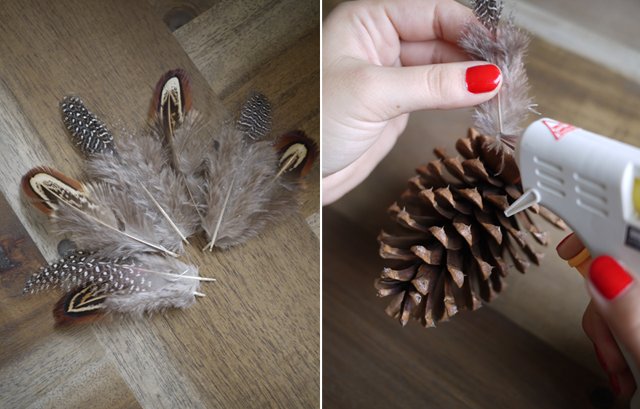 Stick it to the back of the pinecone, holding it in place until it dries. Continue adding feathers.

Place 2 drops of hot glue in the middle of the pinecone and attach the place cards.

Set them directly on the plates.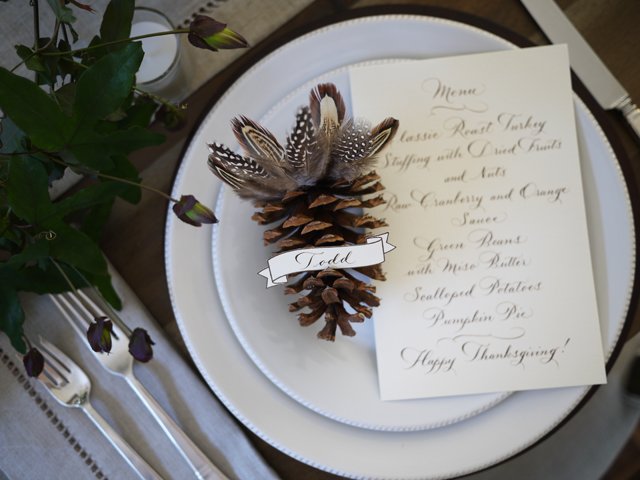 Your turkey pine cone holders are ready for Thanksgiving!
 (images by HonestlyYUM, thank you to Grace Edmands to your gorgeous handwritten calligraphy!)