This cocktail is inspired by my recent trip to New Orleans, and more specifically the heavenly brunch we had at Atchafalaya (thanks for the recommendation, Joy!!) I probably think about that brunch at least once a week. My dad ordered the duck confit hash with poached eggs and a bacon vinaigrette, with a side of alligator sausage. I had a smoked salmon bagel, and a side of cheesy grits.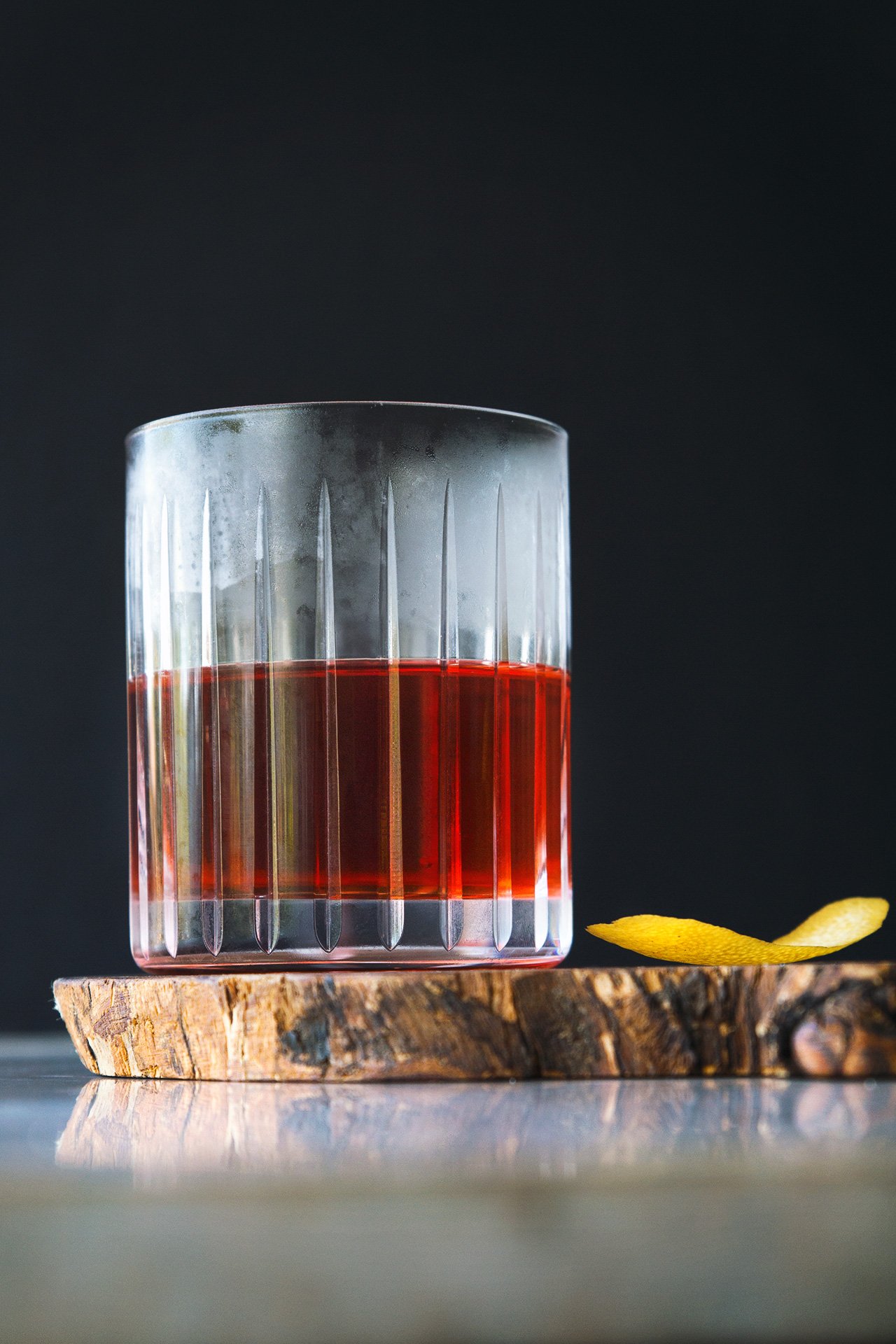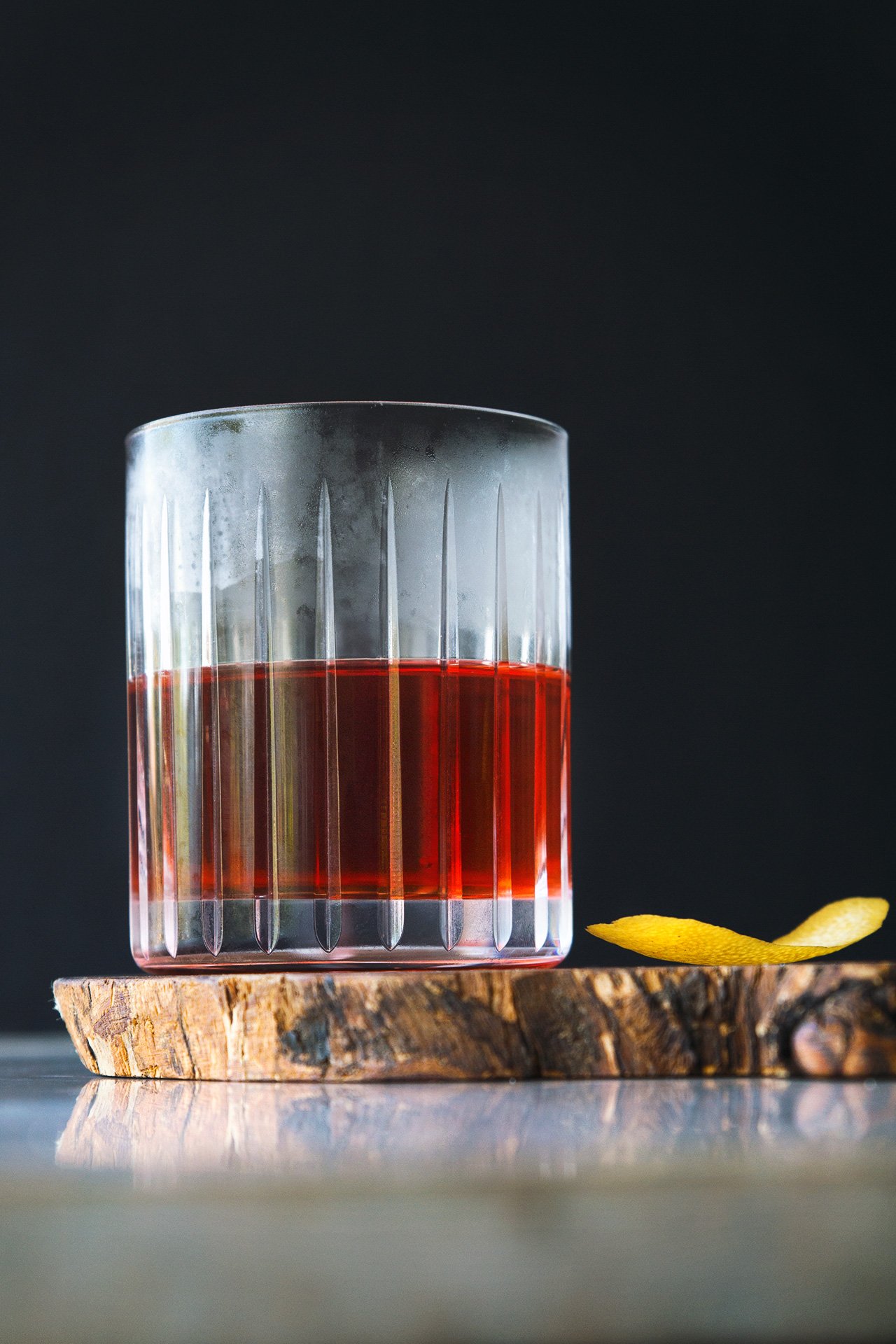 In addition to coffee we enjoyed a few cocktails, of course! A Pimm's cup for me, and a duck fat sazerac for my dad. One sip of that sazerac, and I knew I had to make it at home. The fat-washing process leaves the whiskey with an added nutty flavor, and velvety texture. Plus, it couldn't be easier to execute. Just follow the steps below, and you'll be a fat-washing-machine in no time. Now if you'll excuse me . . . it's time for brunch!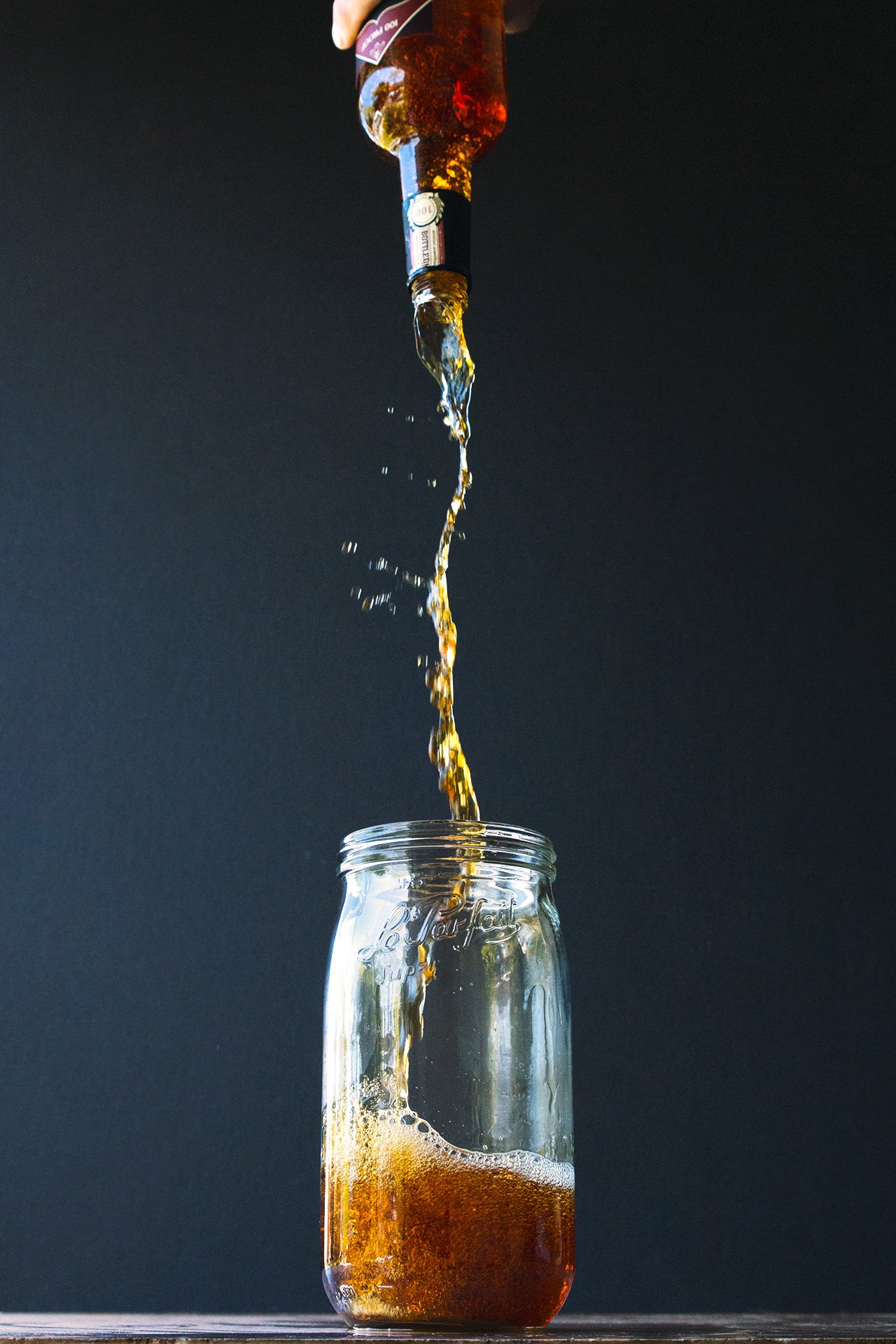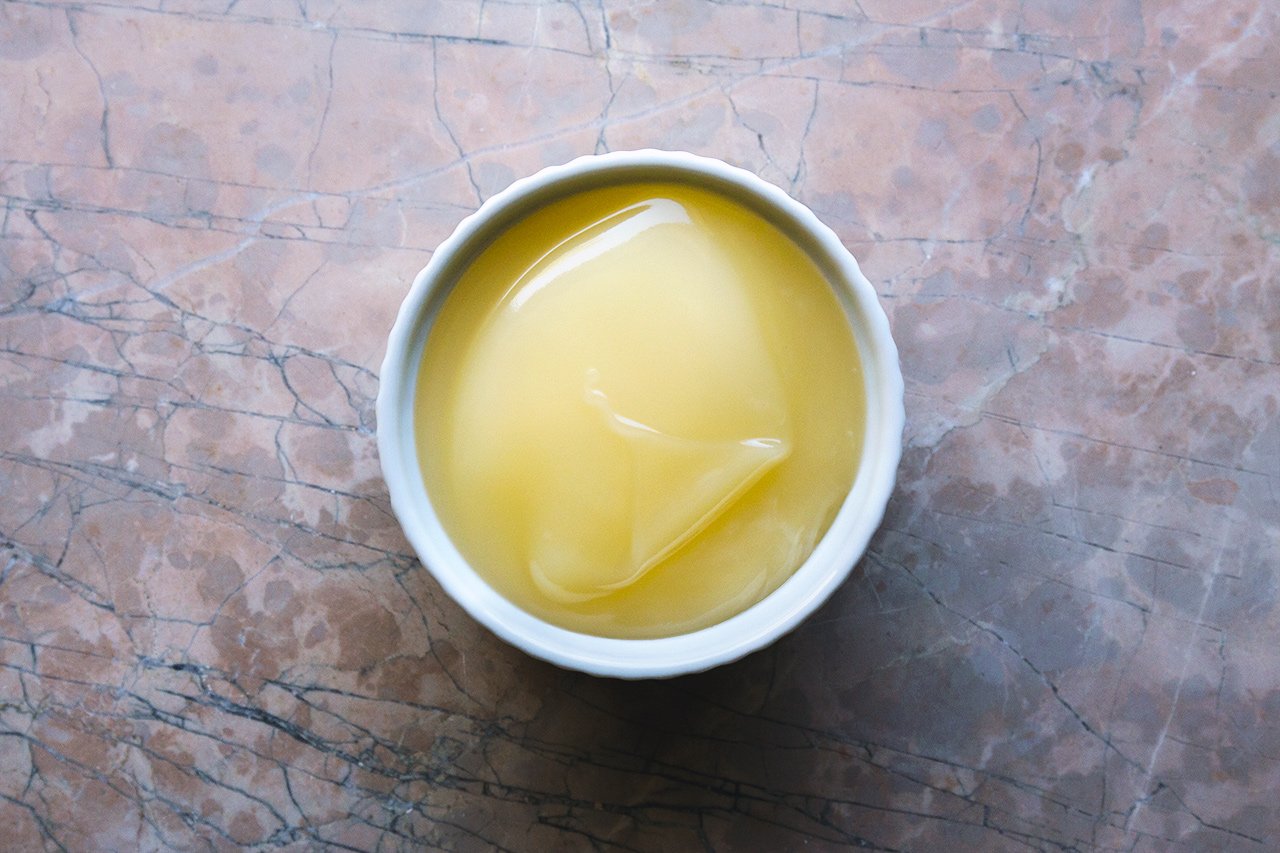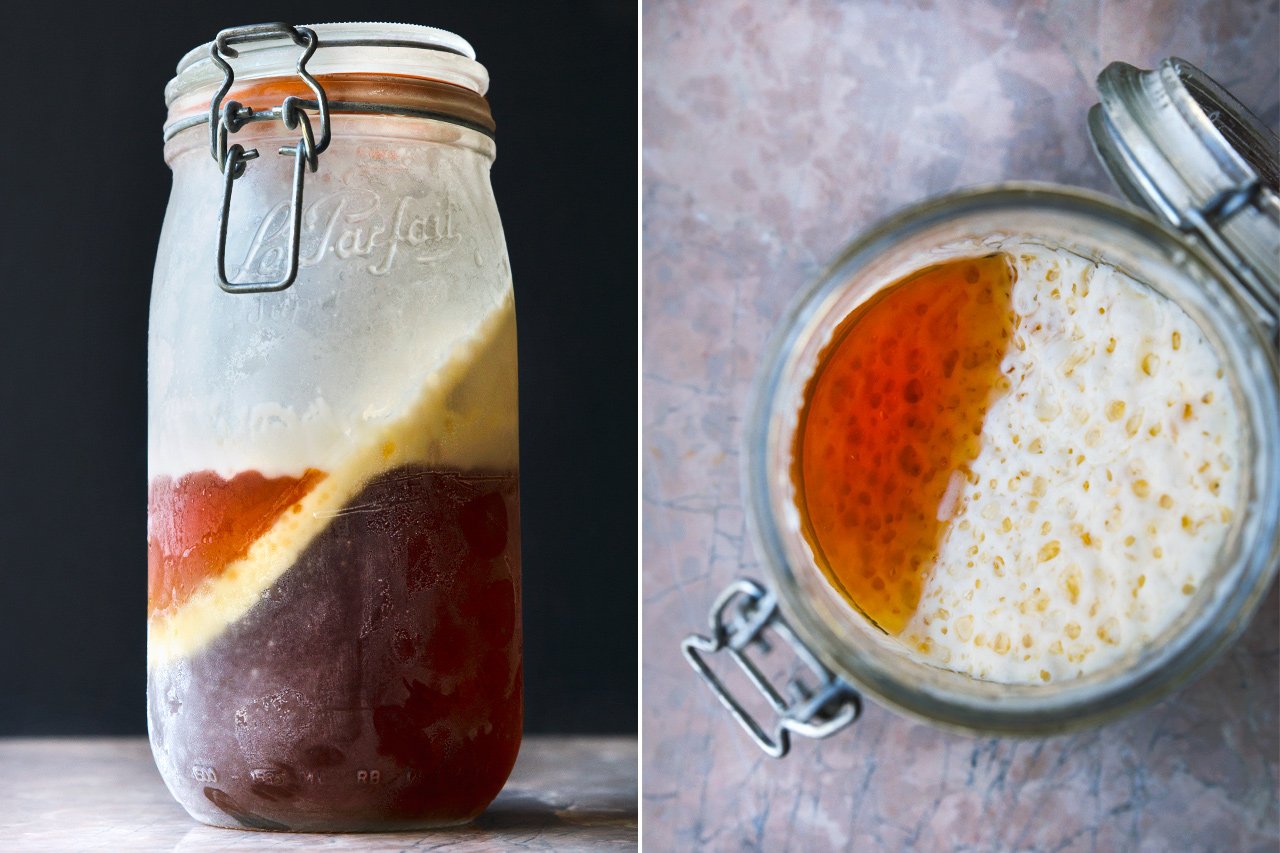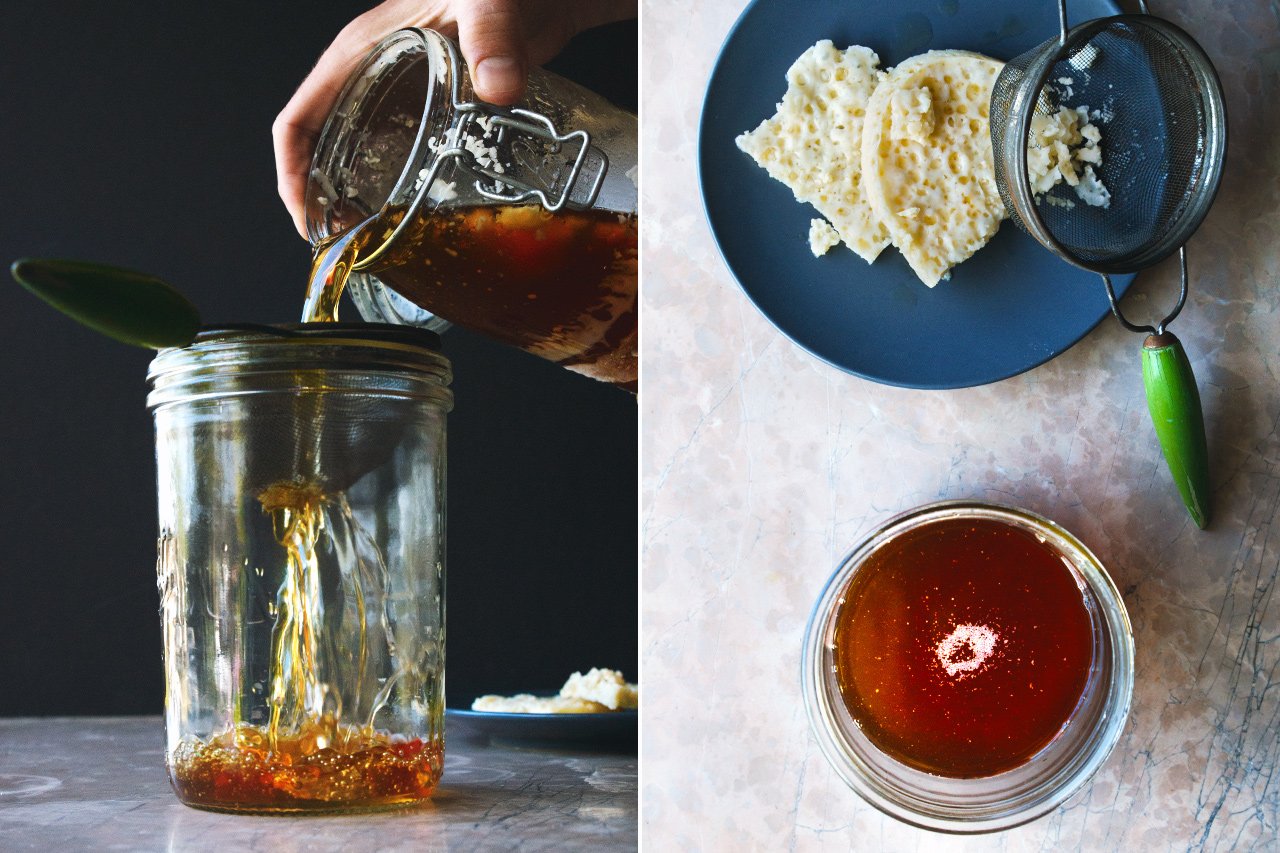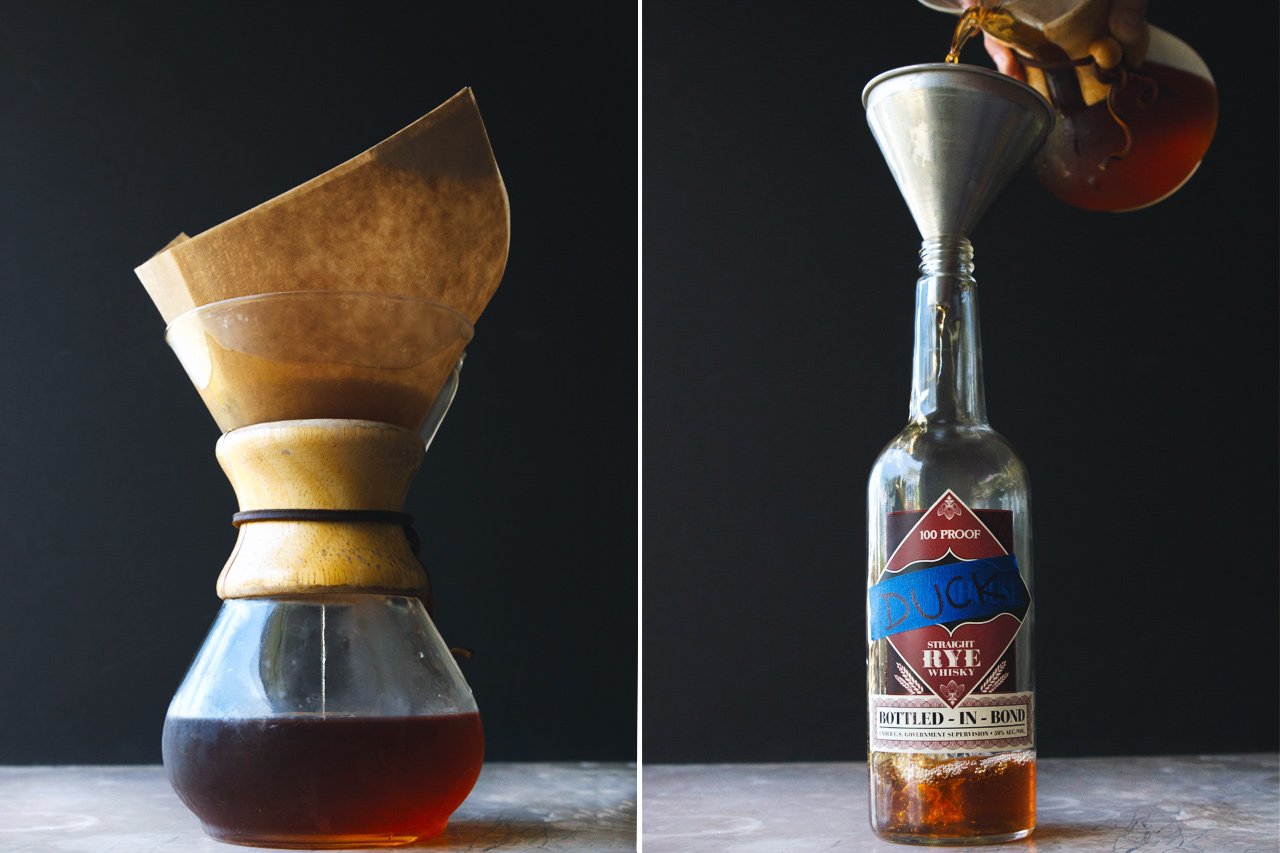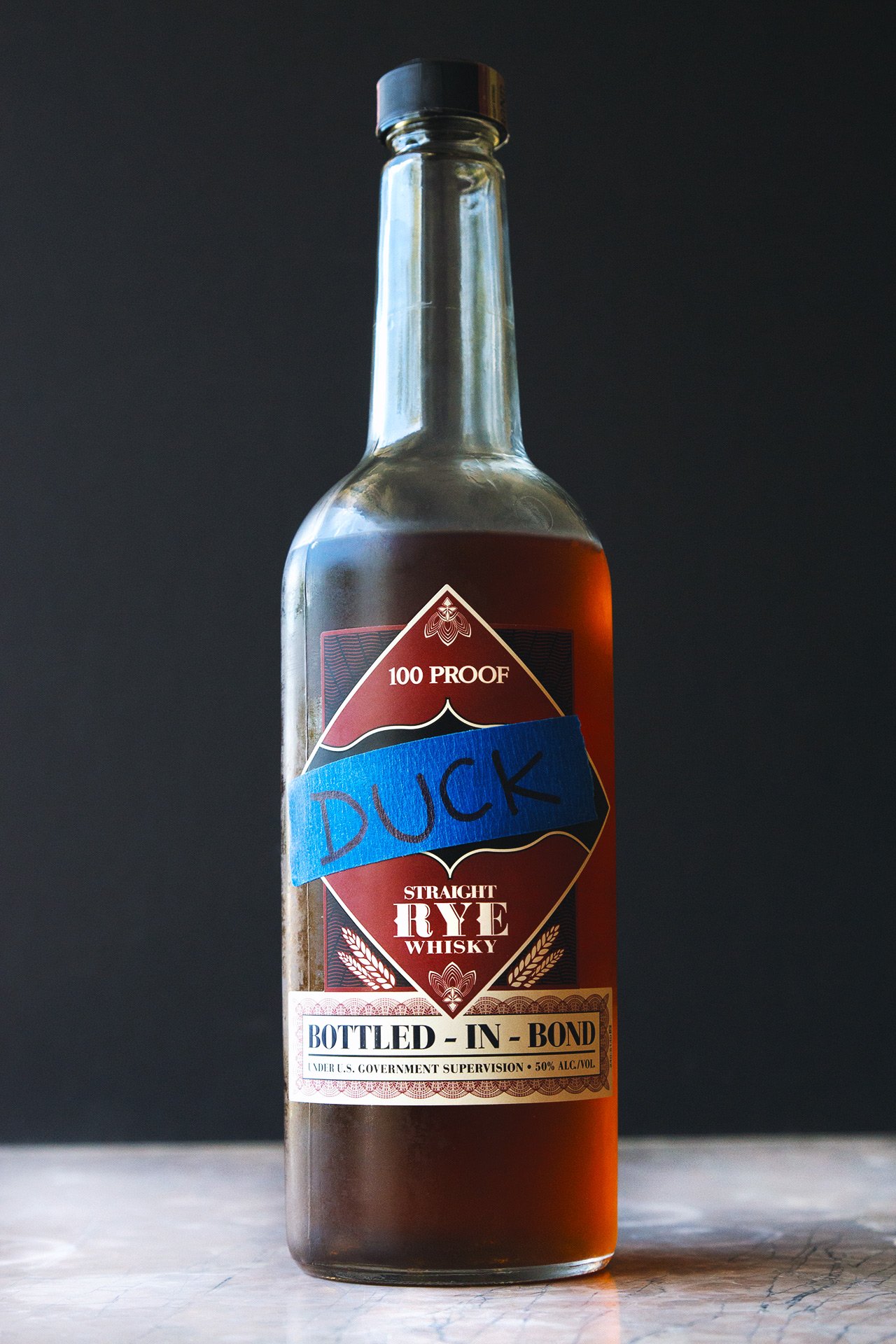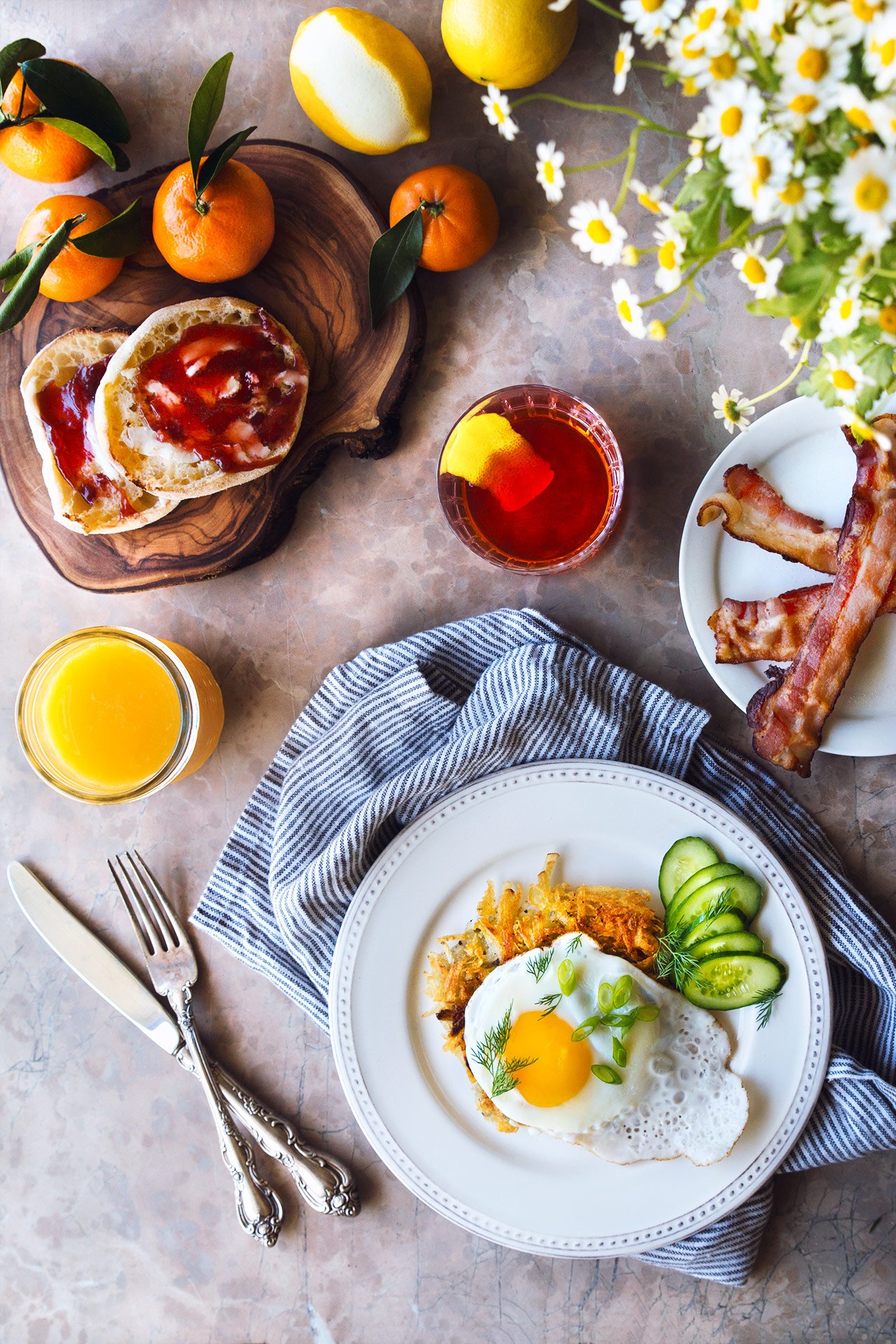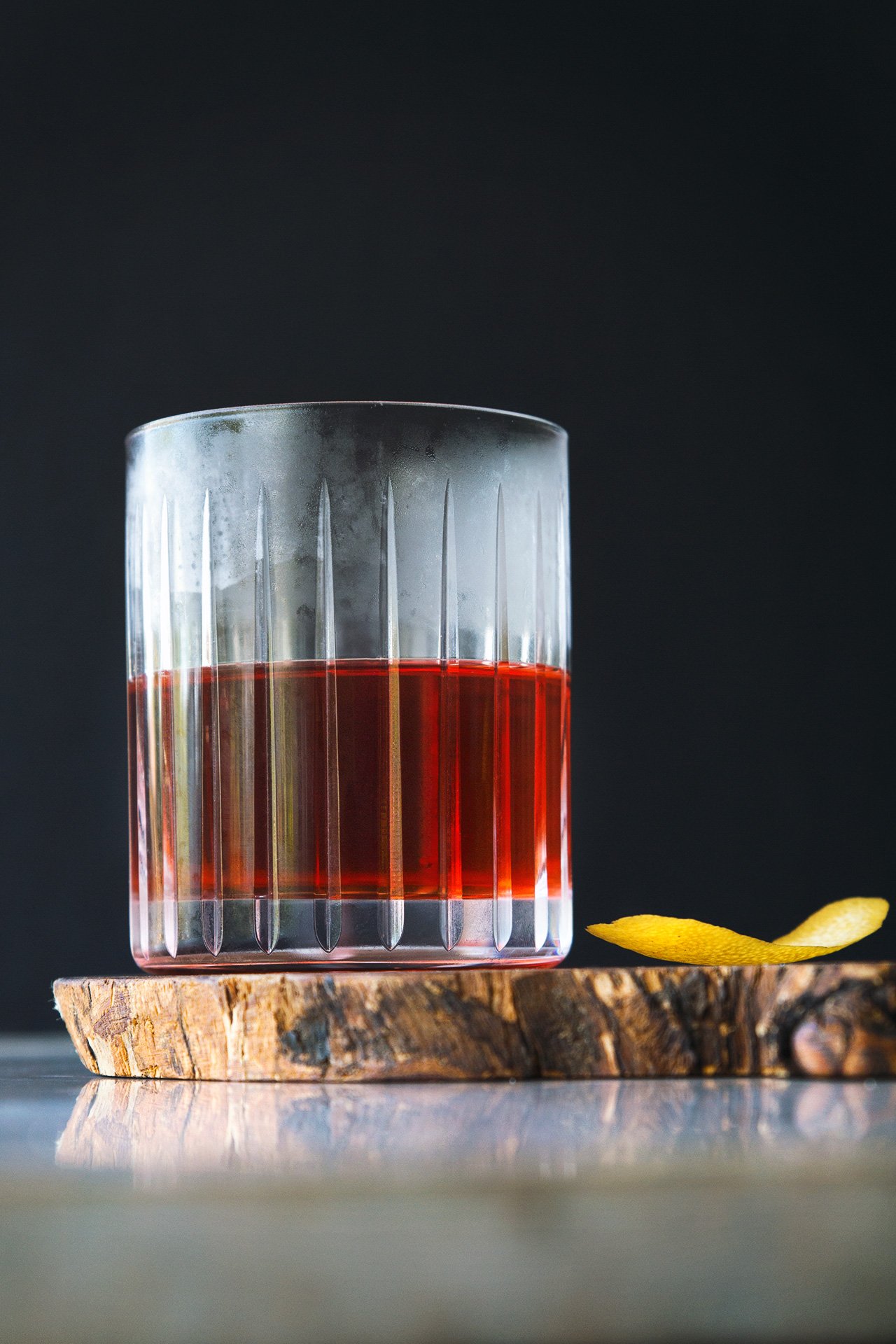 INGREDIENTS
For the duck fat rye whiskey
INSTRUCTIONS
For the duck fat rye whiskey
Add the duck fat (softened) and rye whiskey into a wide-mouthed jar, and shake to combine.

Let the whiskey infuse for ~12 hours, agitating often.

Place in the freezer overnight.

Remove from the freezer, scoop off the layer of solid duck fat from the top of the jar, then strain the whiskey through a fine mesh strainer to remove any other solids.

Pour the whiskey through a coffee filter, then funnel back into the bottle.
For the cocktail
Combine the rye whiskey, simple syrup, and bitters into a mixing glass and stir.

Add ice and stir until chilled. Strain into an absinthe-rinsed frozen rocks glass. Garnish with the oil of a lemon twist, and discard.
(images by HonestlyYUM)