There is nothing I love more than picking bite sized, sun-ripened cherry tomatoes right off the vine. And it's even better when the skin splits open the moment you pick them – you just know it will be bursting with juicy sweetness. Glorious! Plus, it's the perfect reason to pop them straight into your mouth. I'm so guilty of this, that I had eaten myself into tomato oblivion! With tomato harvest in full swing, I recently invited a group of friends over to not only help consume the hundreds of cherry tomatoes, but to have a little DIY tomato jarring party so that they can enjoy the bounty for weeks to come. Tomato confit is a fantastic way to preserve tomatoes. Roasting them in the oven sweetens them even more and then adding Olivari Olive Oil just adds the perfect amount of richness to allow you to basically add it to anything.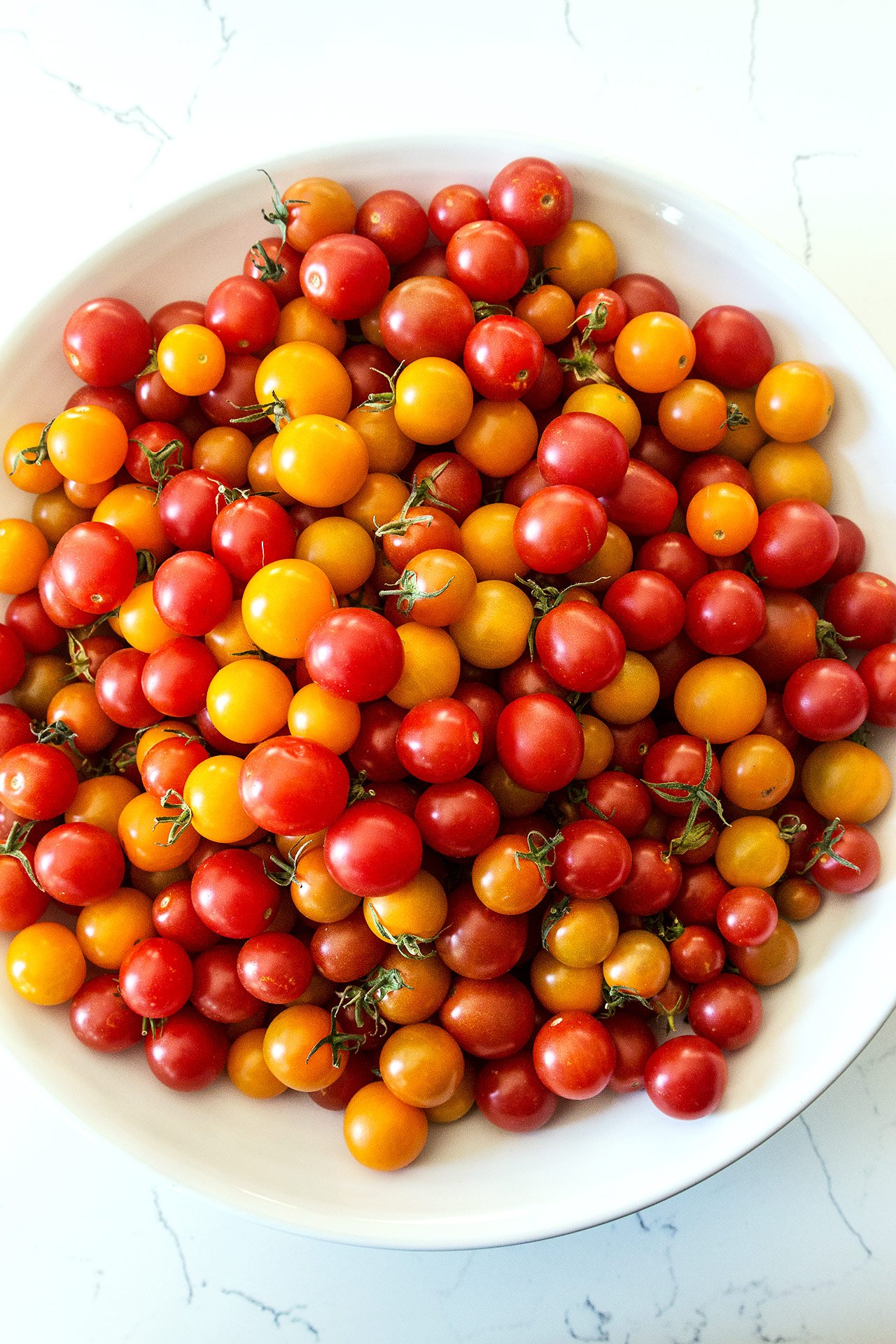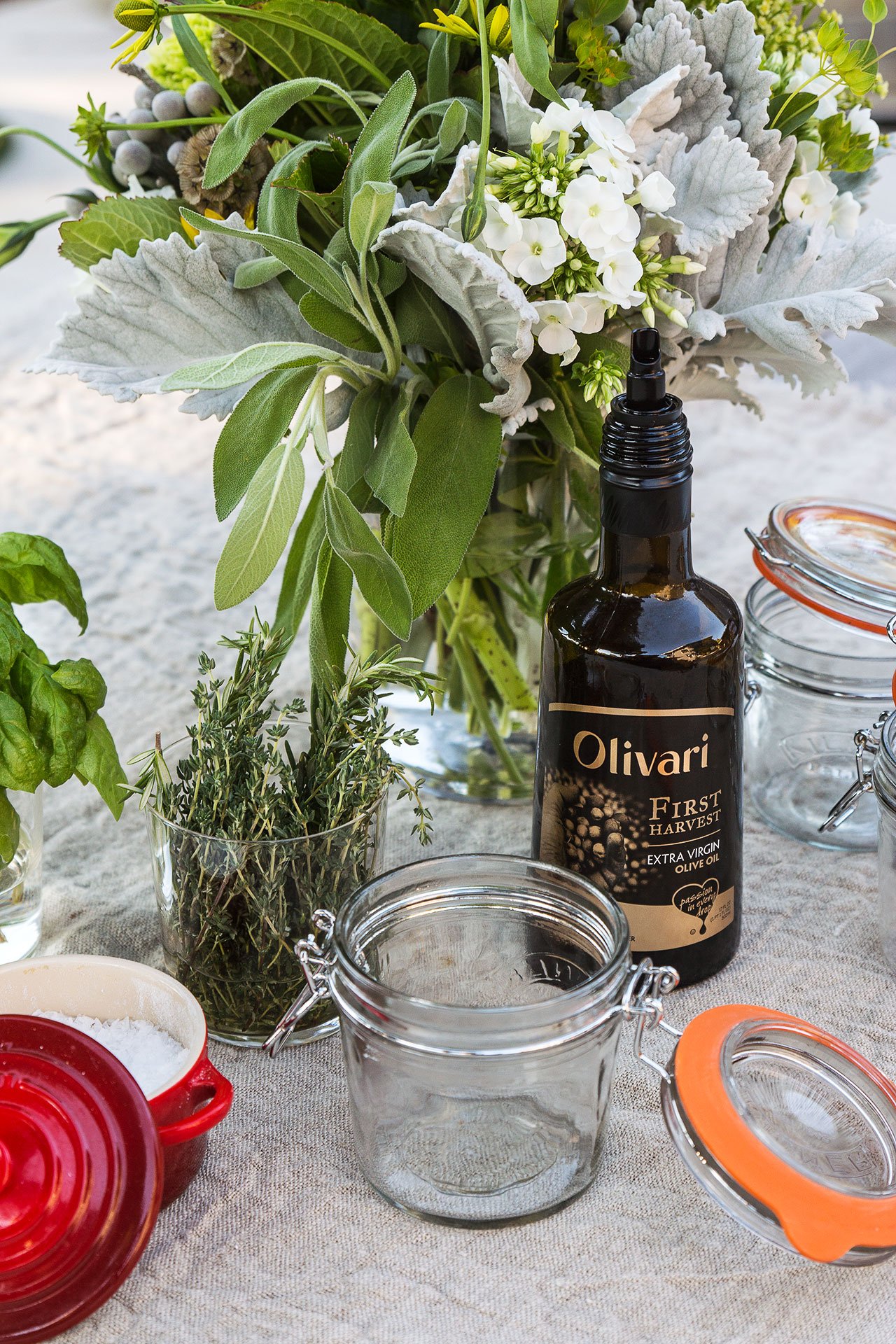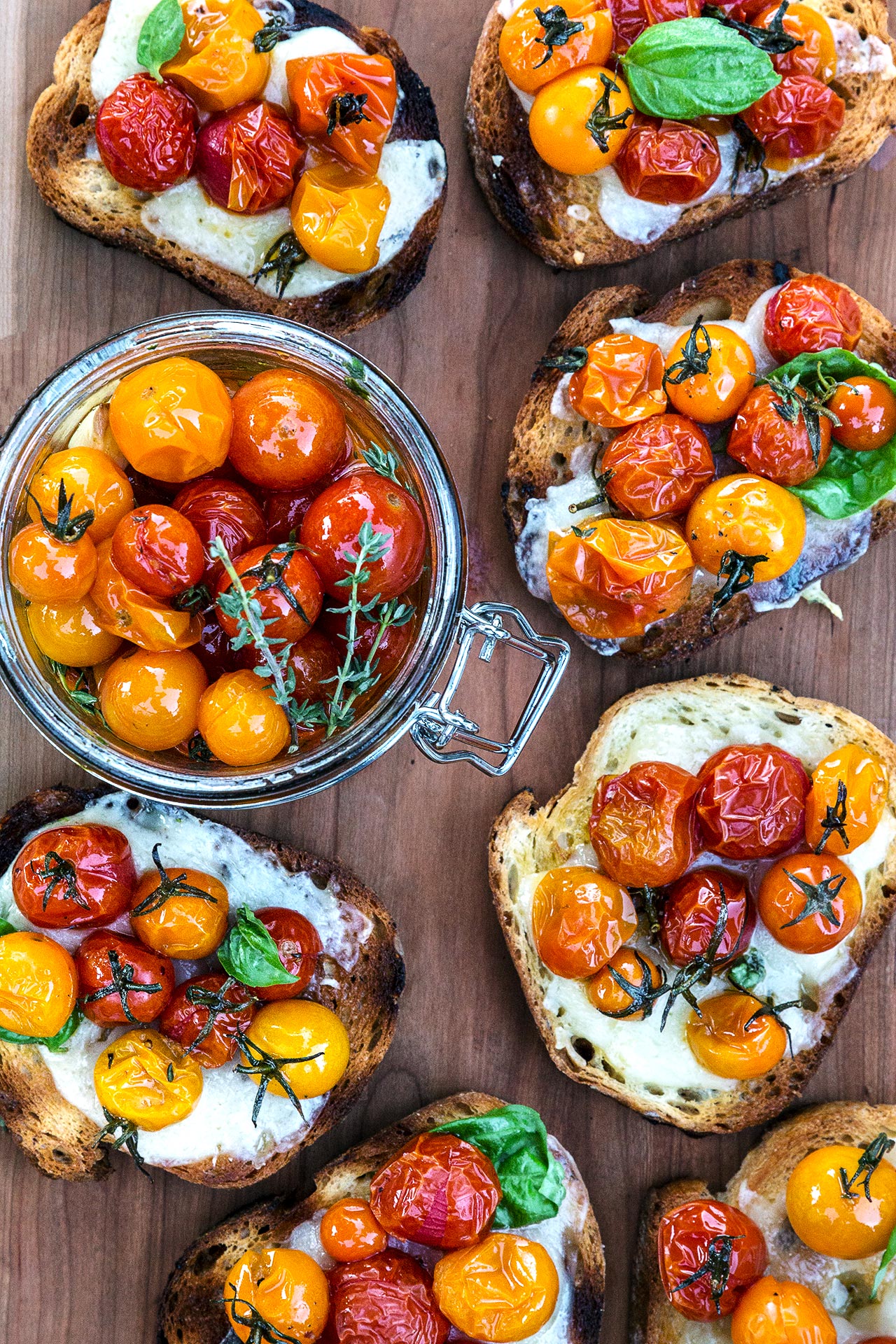 Tomato confit is quite possibly the easiest and most simple recipe. It's also a great way to get your friends or children involved in cooking. Our recipe is available on the Olivari Audio Cookbook, which makes it easy to navigate through each step using voice commands – especially, when you have your hands tied!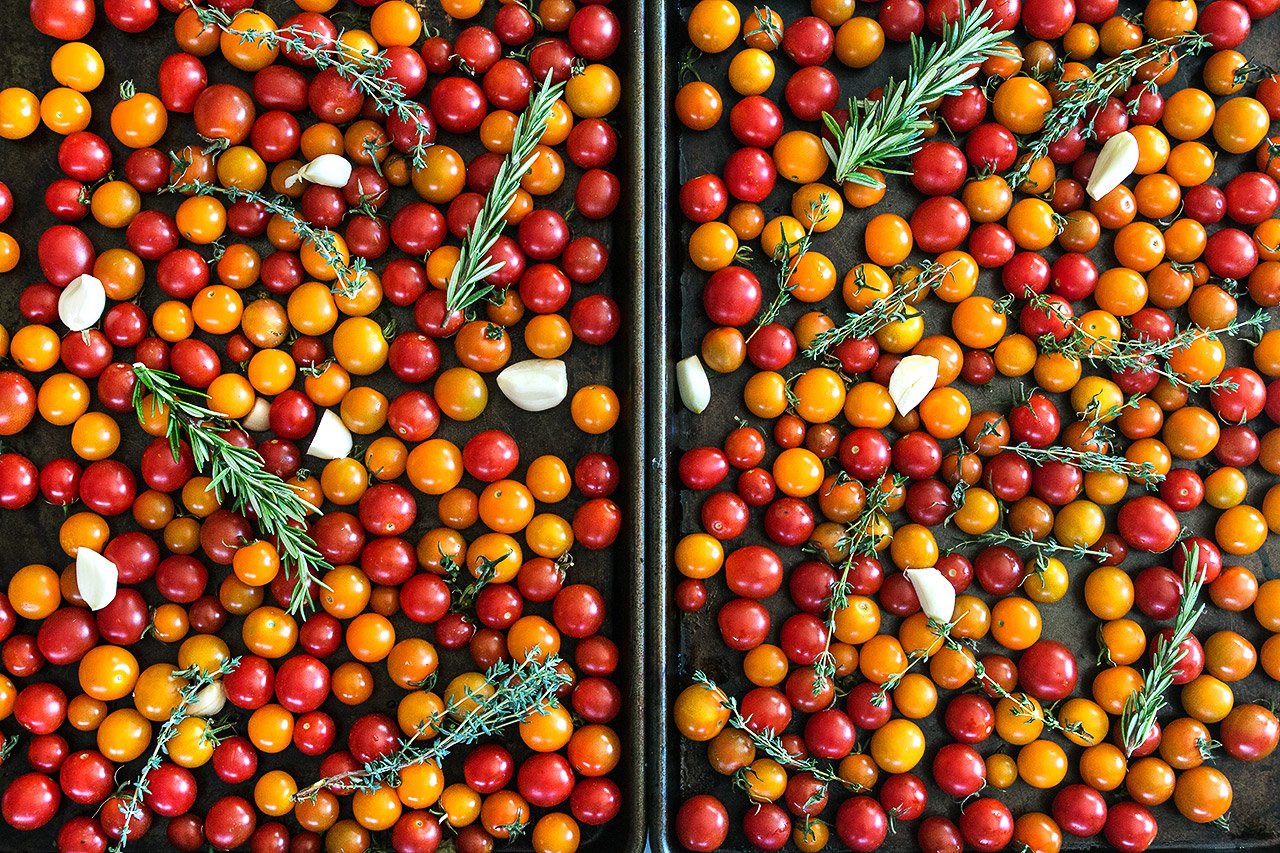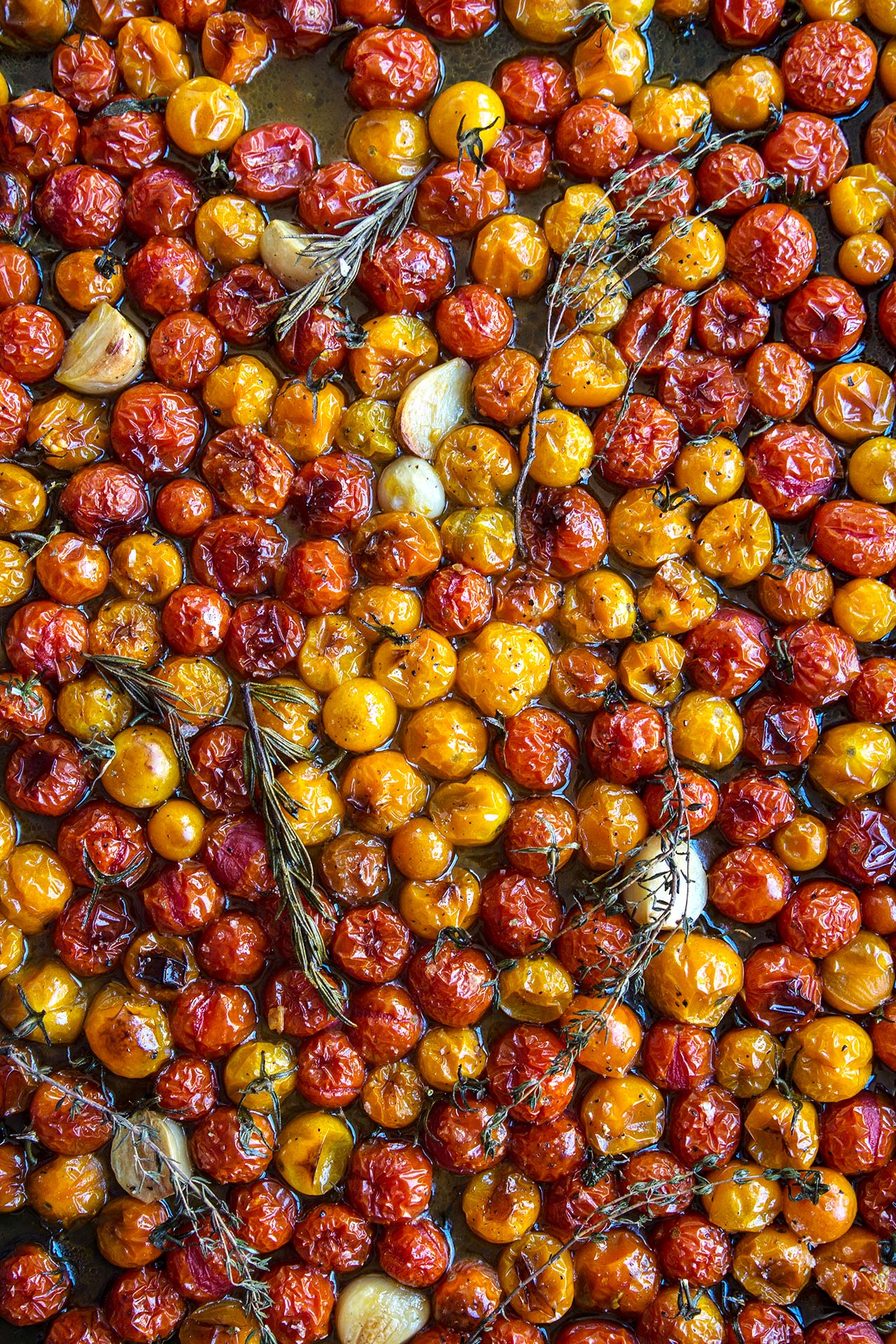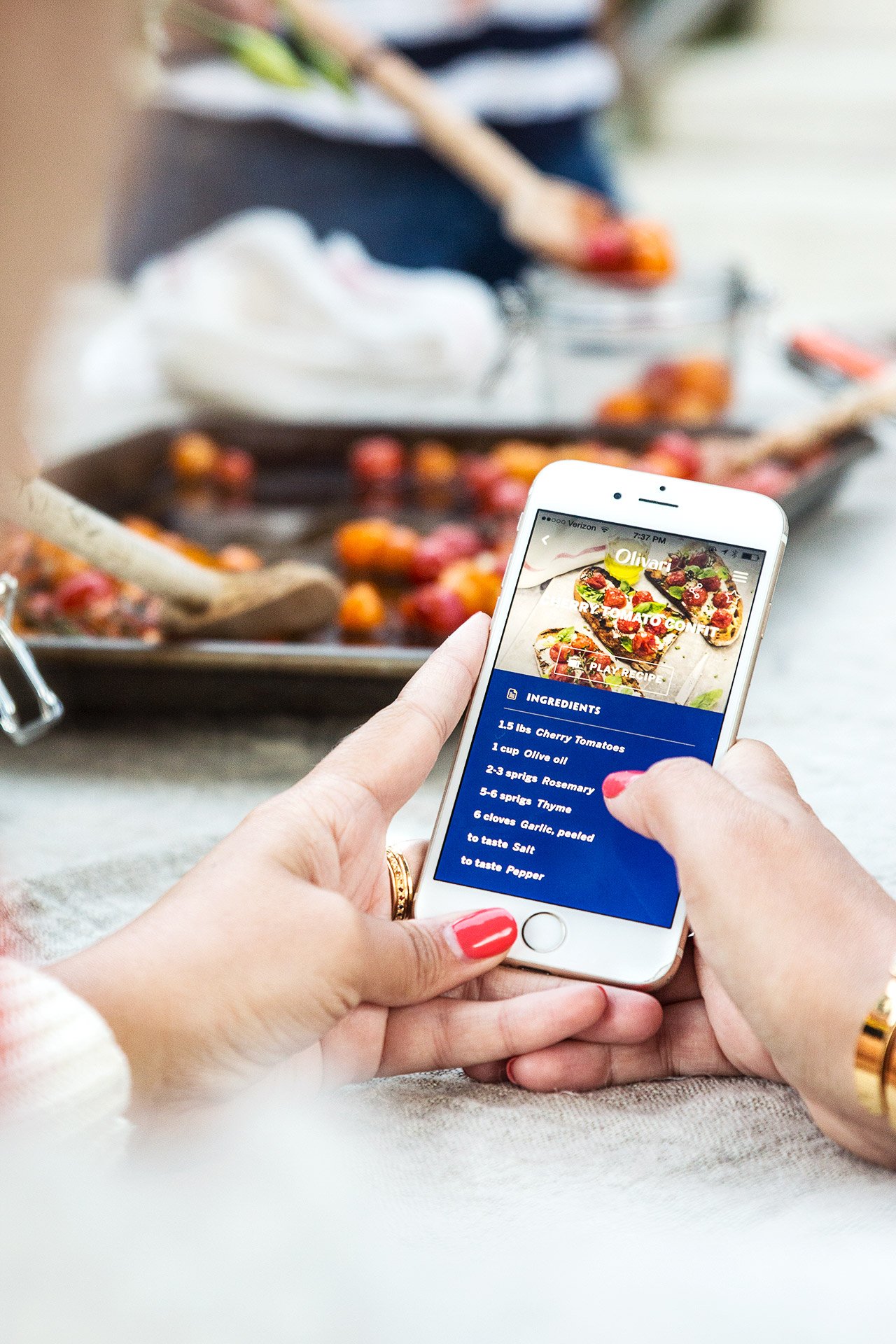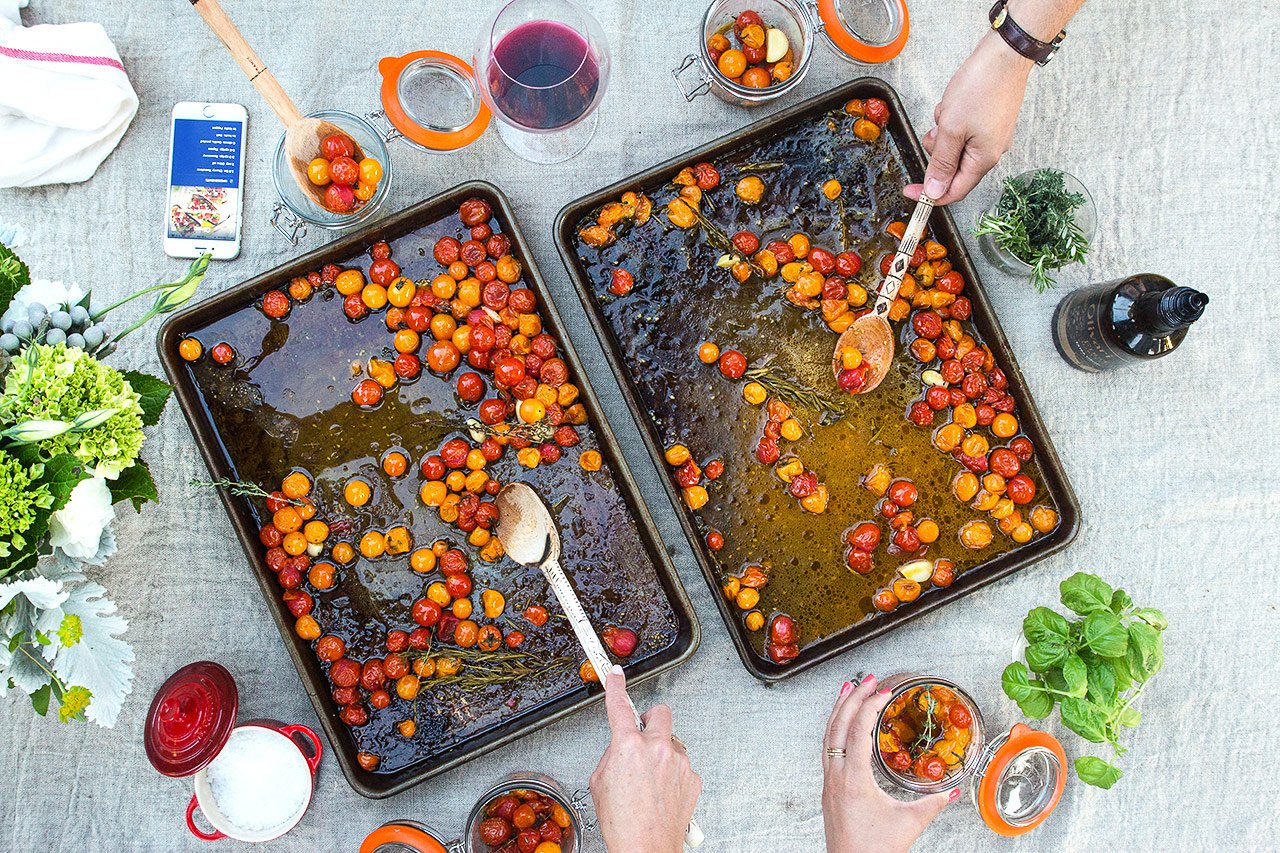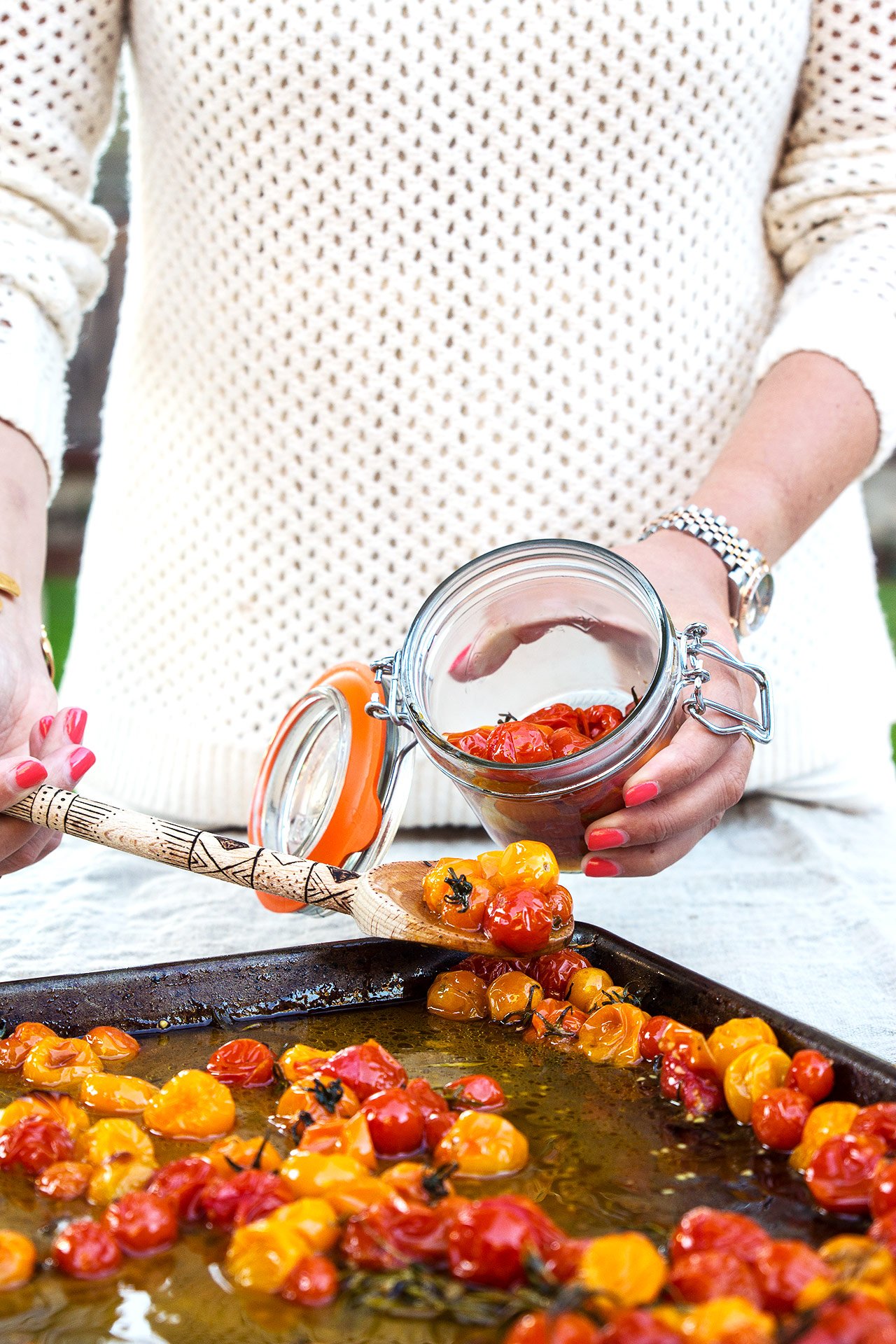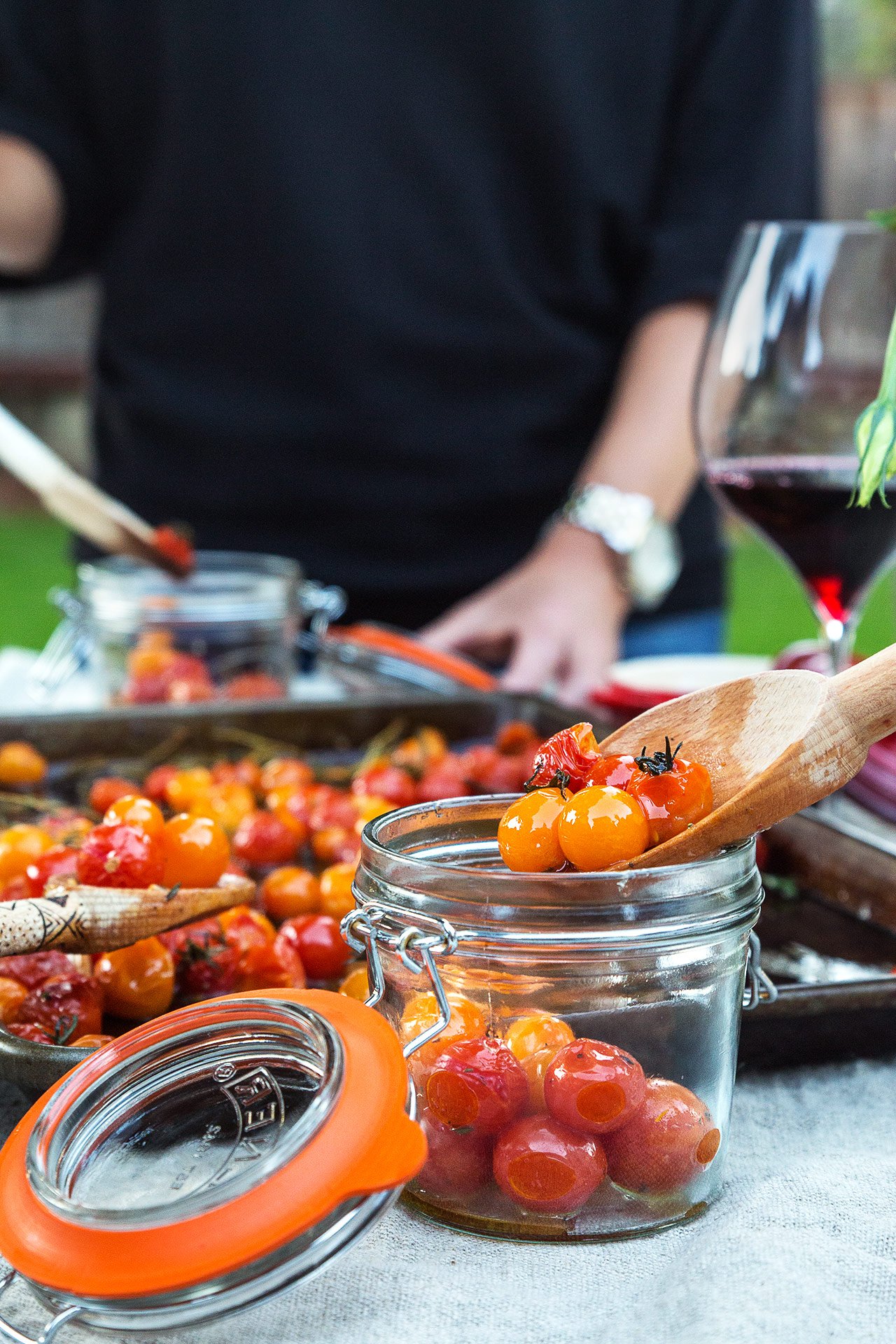 I love topping grilled cheese crostini with the confit, mixing it into pasta and incorporating it into salads. Ok, and maybe – just maybe, I'll occasionally sneak a bite straight out of the jar. Be sure to download the Olivari Audio Cookbook for our a handy and convenient way to follow along our tomato confit recipe!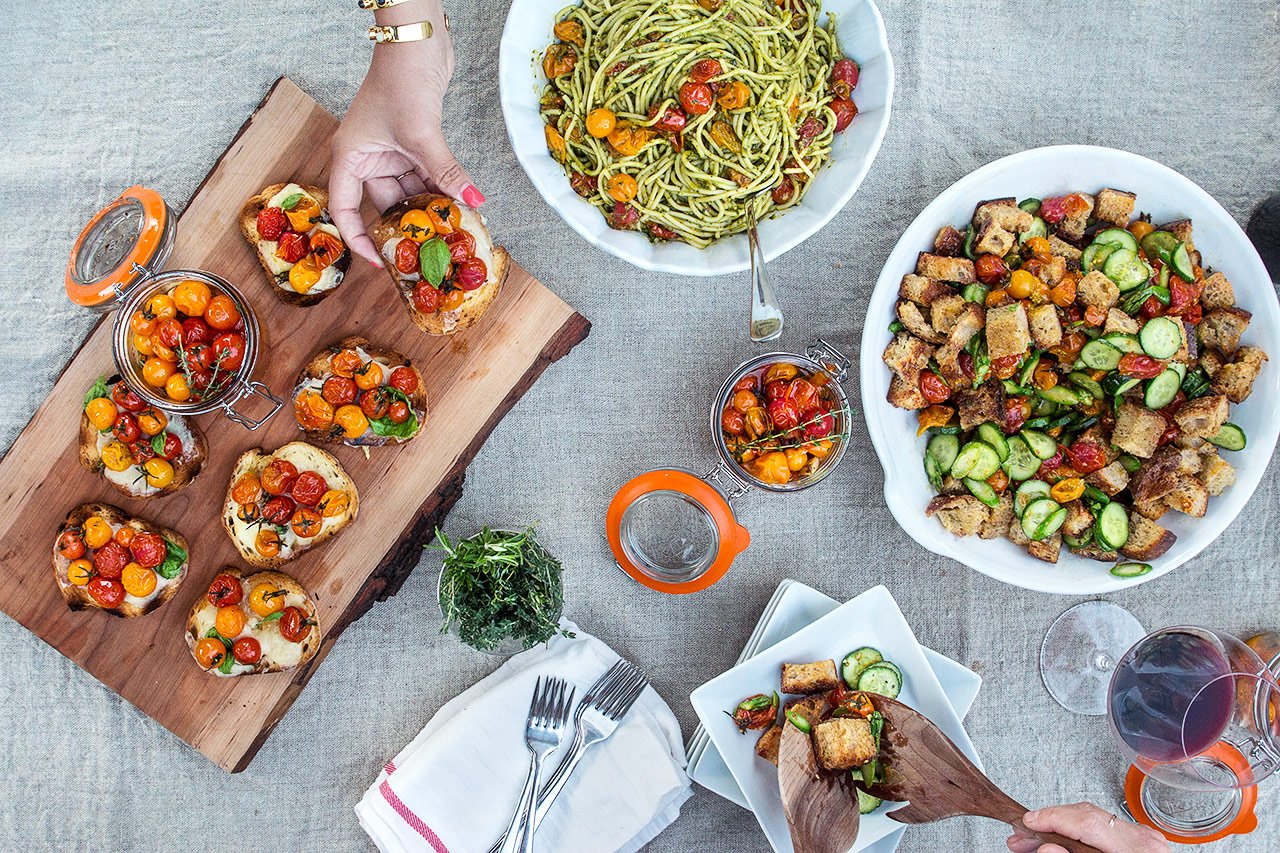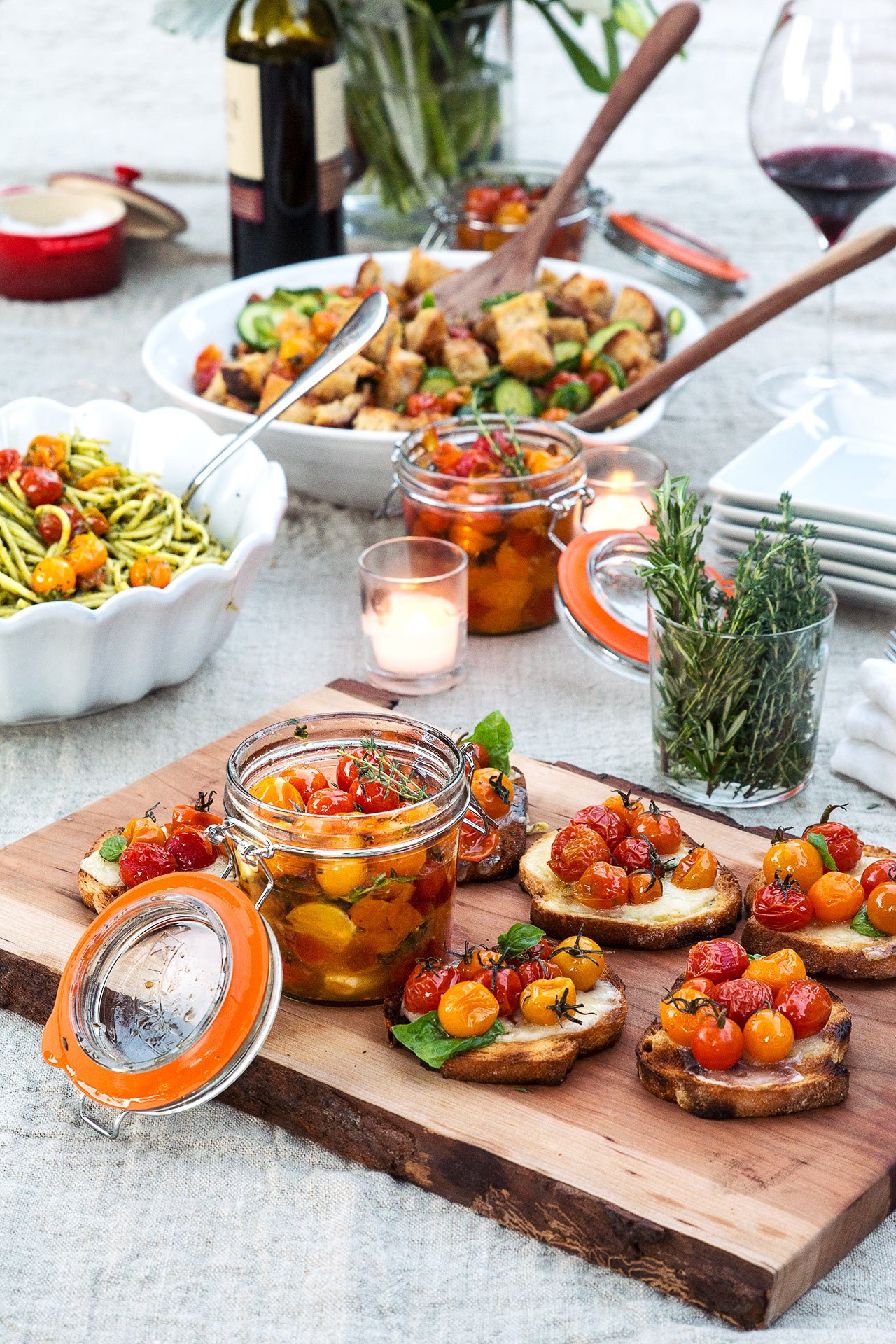 (images by HonestlyYUM)
Ingredients:

1.5 lbs of cherry tomatoes
1 cup of olive oil
2-3 sprigs of fresh rosemary
5-6 sprigs of fresh thyme
5 cloves of garlic, peeled
salt and pepper to taste

Directions:

Preheat oven to 300°
Place tomatoes in baking dish and drizzle just enough olive oil to coat
Top with garlic and herbs and season with salt and pepper
Cook in oven for 40-50 minutes until tomatoes are soft and wrinkled
Allow to cool before dividing tomatoes into jars
Cover with extra olive oil
Store in refrigerator until ready to use