Los Angeles may be sweltering in 90 degree weather right now but October signals the beginning of the holiday season– the season of entertaining! To me a cheese platter is essential to any dinner party– it is great help when you're already busy cooking dinner. But, your cheese spread does not have to be boring and, in fact, can be a shining centerpiece of your party.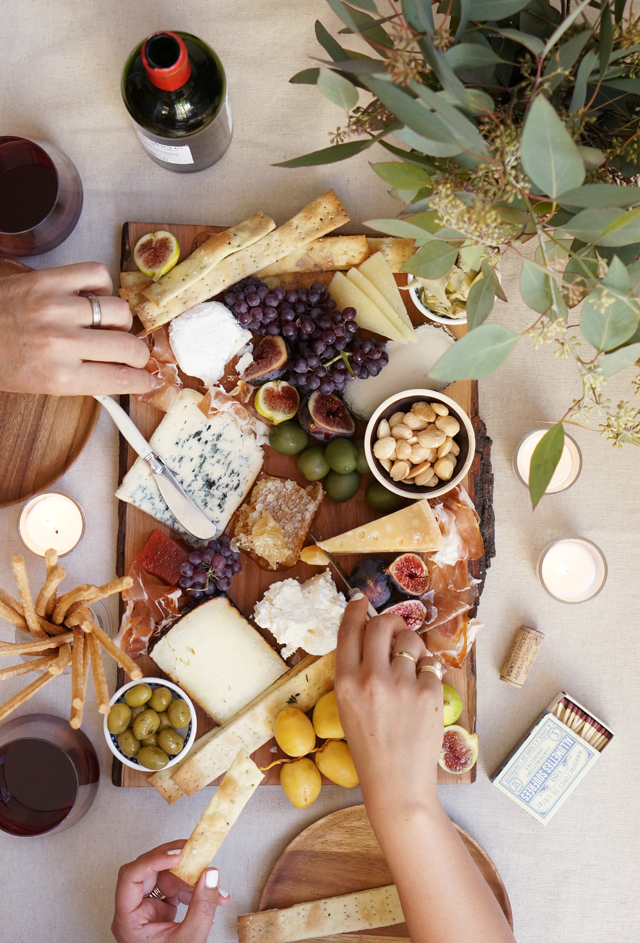 I styled a bit of a different look with this cheese platter by placing clusters of ingredients on the board. I love the messy and crowded look.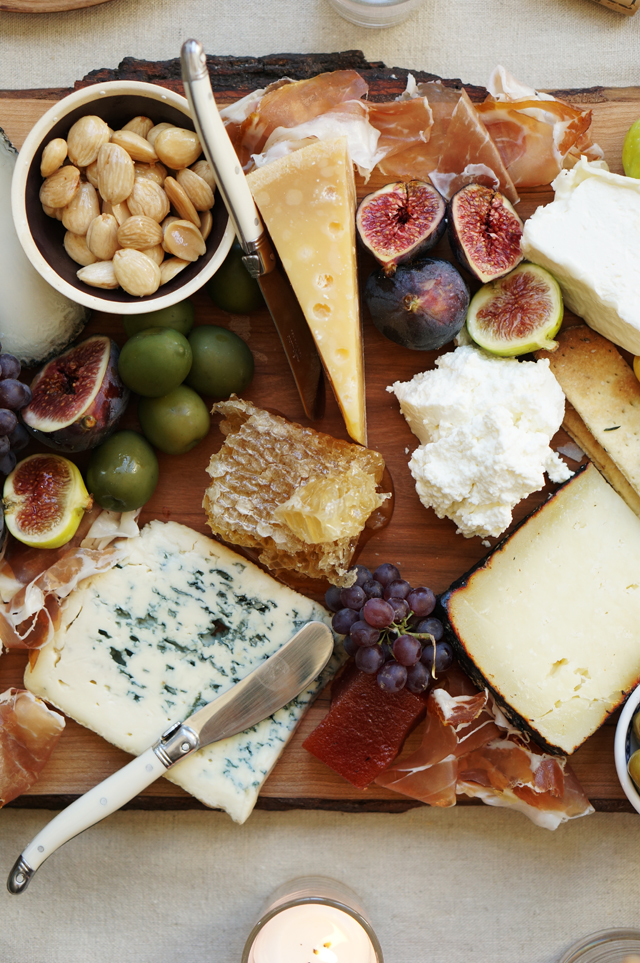 When it comes to the cheese, I usually stick to the classic rules of having a hard, soft, blue, and aged. This time I also added some ricotta which pairs so well with the figs and honey.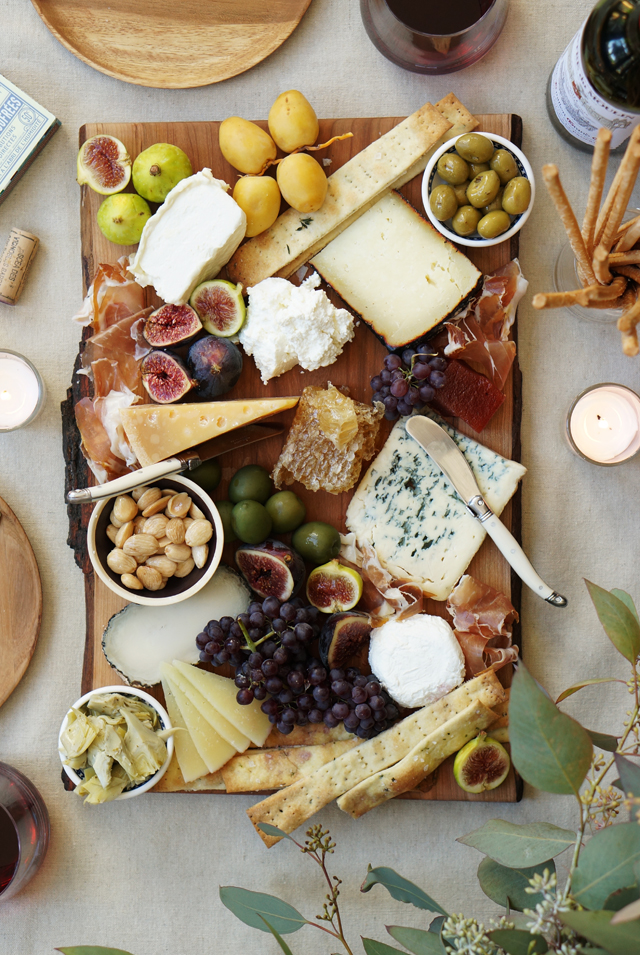 Start by placing the cheese in different corners of your board and then fill in the gaps with sliced figs, dates, cured meats, crackers, grapes, almonds, quince paste, and olives. Pick whatever ingredients that are in season and look delicious. I just place all the ingredients directly on the board and some other ingredients in small bowls.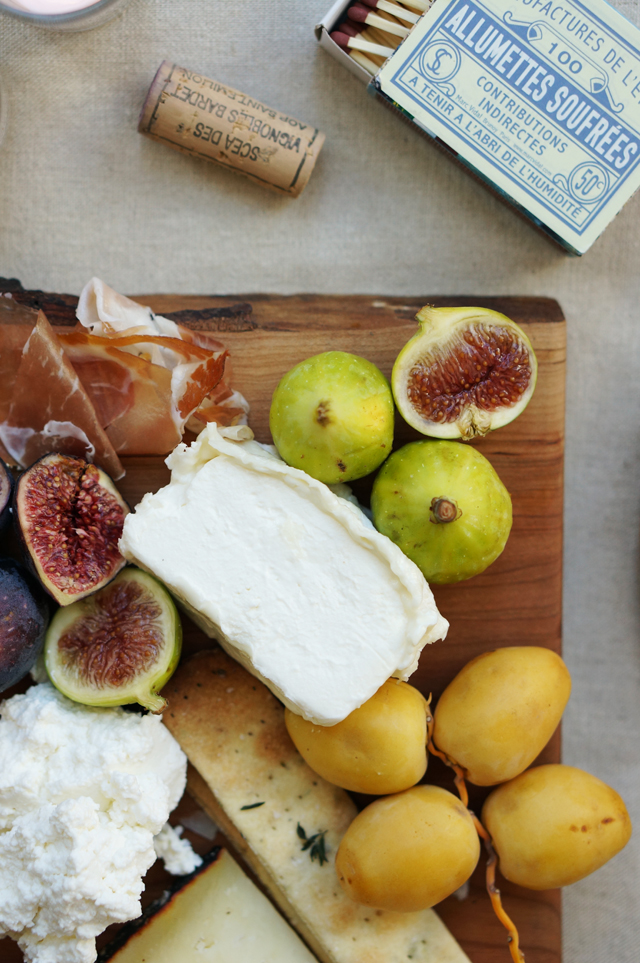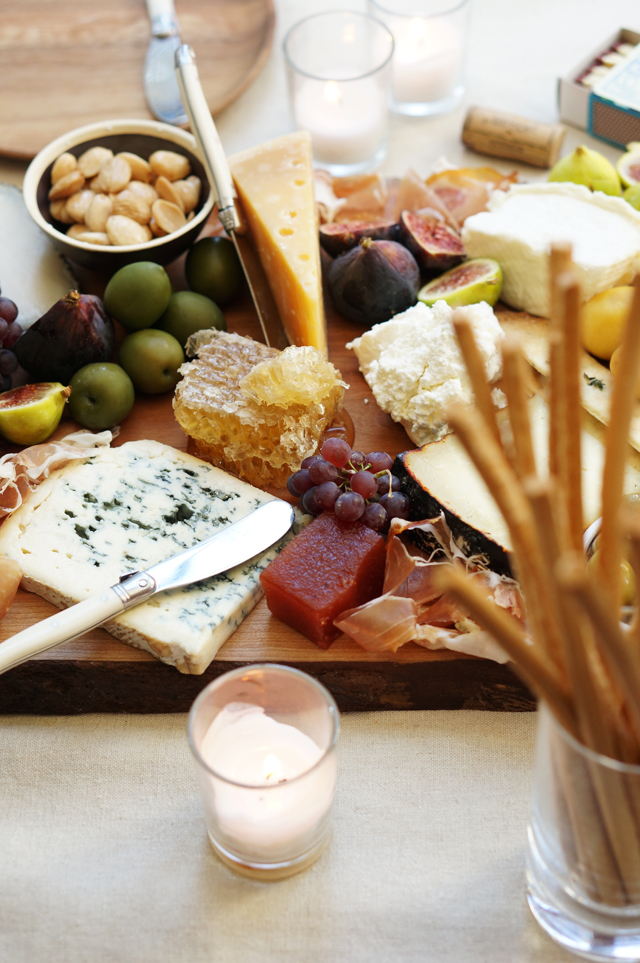 Finally, one of my favorite things I love to add to a cheese platter is a chunk of honey comb. It's unique and wonderful paired with nuttier cheese or even blue cheese.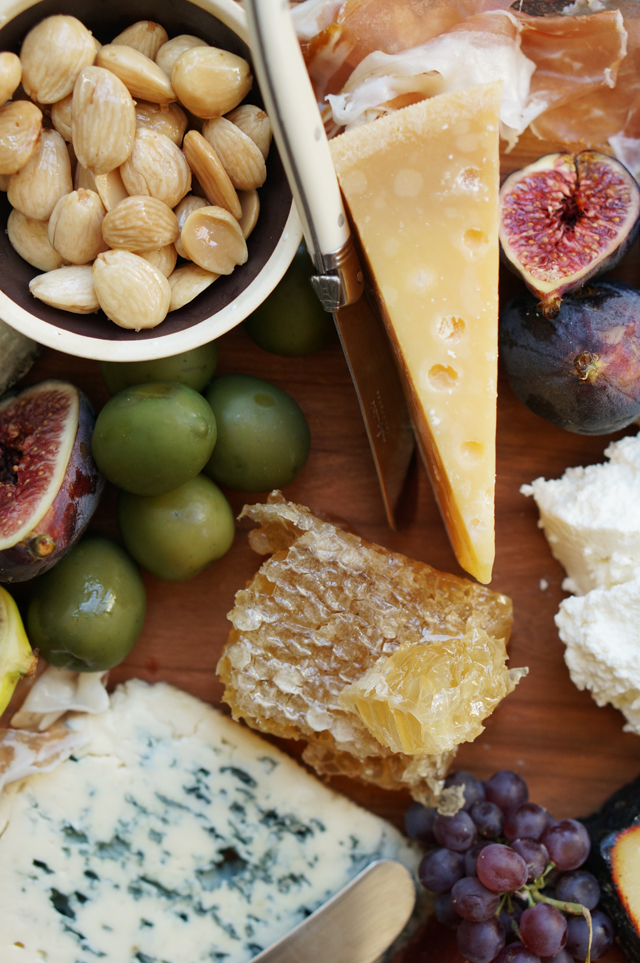 (images by HonestlyYUM)