This is a healthier riff on the red wine granita + vanilla bean ice cream I made a couple weeks ago. I initially wanted to make this with tapioca pudding– inspired by my ultimate childhood favorite treat: baobing, Chinese shaved ice topped with all kinds of fruit, red bean, tapioca, almond jello, etc, etc. Alas, I couldn't find any tapioca so instead made a chia seed pudding, which I've seen trending all over the internet. I just love the texture and it worked great! And of course, there's the pineapple flurry. Or granita. Or whatever you want to call it, like damn refreshing soft flakes of icy pineapple snow. This whole thing is just perfect– summer in a cup.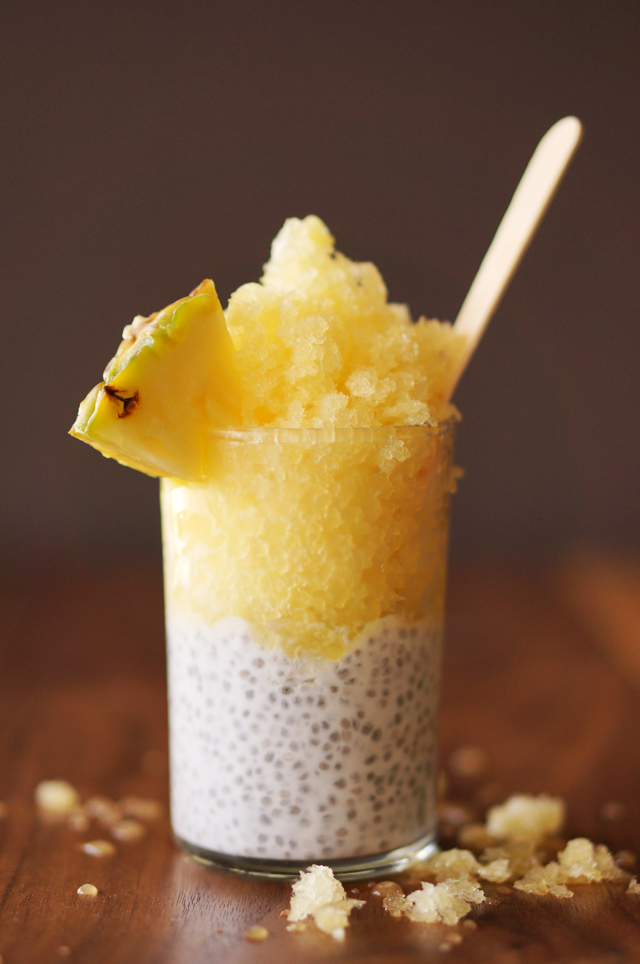 Start by making the pineapple flurry. Pour fresh pineapple juice into a shallow pan and place in the freezer. After about an hour or when ice crystals start to form on the edges, use a fork and scrape the sides into the center. Repeat this every hour or so until it turn slushy. Keep raking your fork and scraping the ice until you get ice crystals. To see what the progression looks like check out how I made a red wine granita.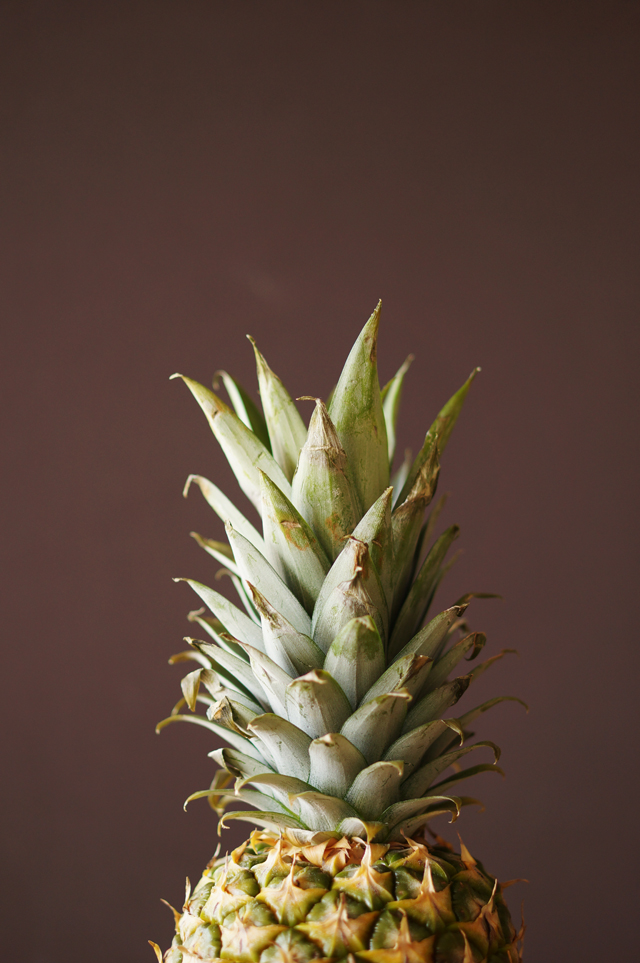 To make the chia seed pudding, combine the yogurt, coconut milk, and honey in a bowl and mix to combine. Add the chia seeds. If you want to make this vegan you can substitute the yogurt for almond milk or coconut water, but I don't recommend using all coconut milk as the aftertaste can be pretty oily. The mixture will become more like pudding the longer it sits, but give it at least a couple hours to do its thing.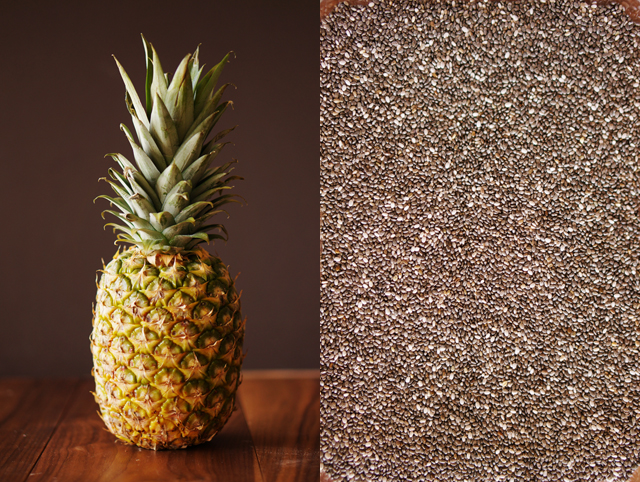 To assemble just place a few spoonfuls of the coconut chia seed pudding in a bowl or small cup and top with pineapple flurries.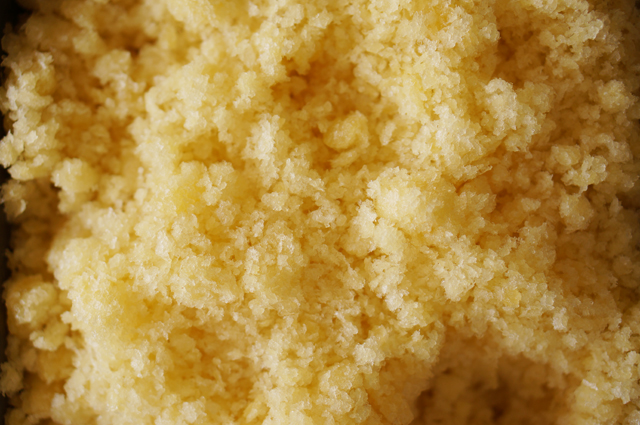 Garnish with pineapple.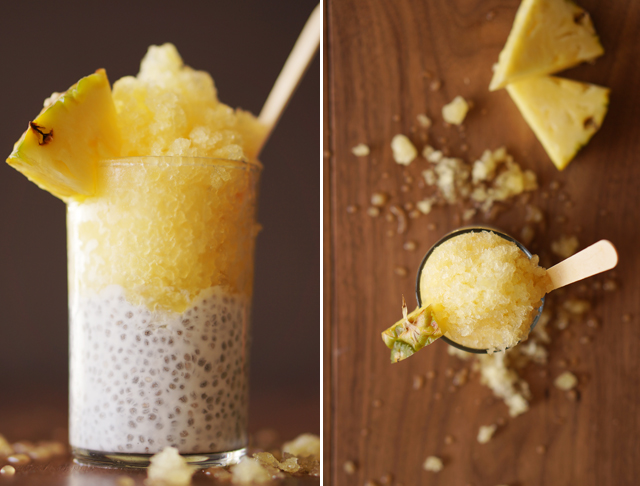 And dig in!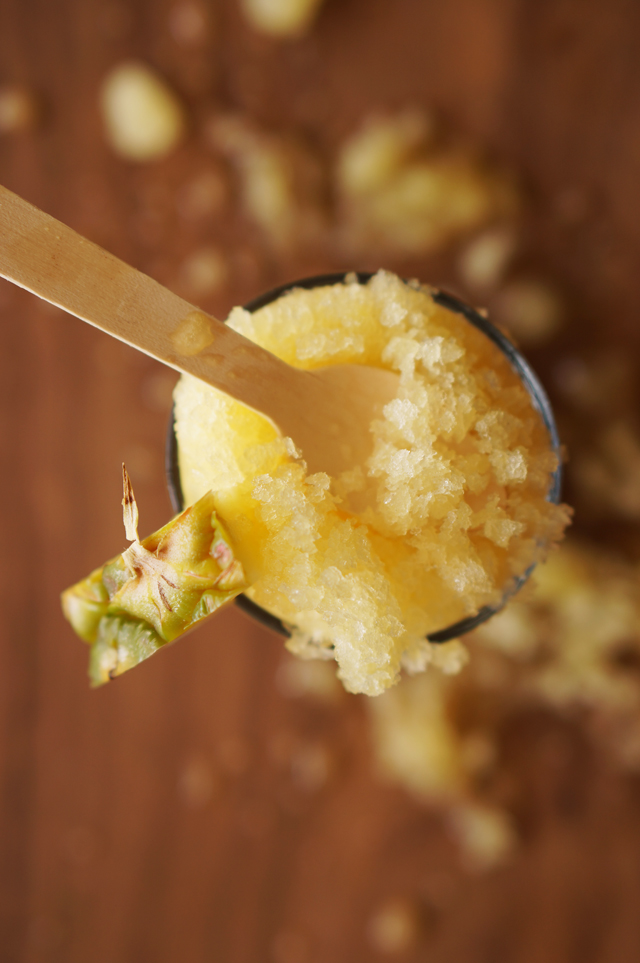 Ingredients:

18 ounces of fresh pineapple juice
1 cup of coconut milk
1 cup of plain strained yogurt (or substitute with almond milk or coconut water)
1/3 cup of chia seeds
honey to taste, about 2 tablespoons (or other sweetener)

Directions:

Pour pineapple juice into a shallow pan. Freeze for about one hour. Scrape ice crystals forming on the edges of the pan to the center. Repeat every hour until icy and flaky, about 4/5 hours.
Stir yogurt, coconut milk and honey in a bowl to combine. Add chia seeds. Let sit at room temperature for at least 3 hours.
To assemble, place chia seed pudding at the bottom of a cup and add pineapple flurries to the top.
(images by HonestlyYUM)