With all there is to cook on Thanksgiving day, it's easy to see how you might overlook the beverages. That's where I come in. I mean, what would Thanksgiving be without the festive libations, right? Punch is perfect for this occasion because you can assemble much of it in advance. Perhaps right after you brine that turkey. For this recipe I was inspired by David Wondrich's new book, Punch . . . an absolute must-own for any cocktail nerd, like me. This punch is the real deal: a simple combo of sugar, citrus, and spirits . . . how punch was meant to be served, and for that I am thankful.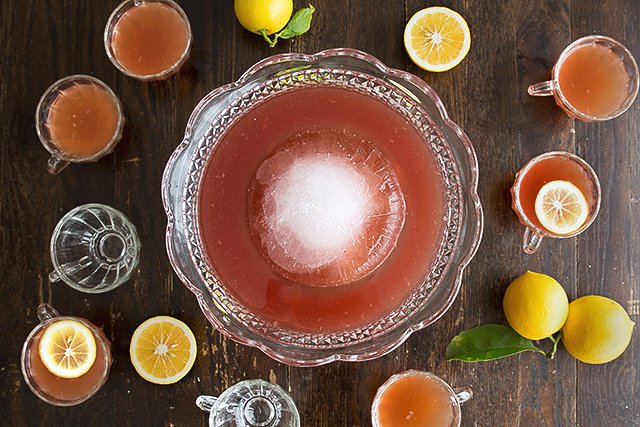 Photography shot with the Canon EOS Rebel SL1 digital SLR camera. Small in size, enormous in performance.
Ingredients:

16 oz cognac

9 oz Jamaican rum
6 oz meyer lemon juice
6 oz ginger syrup
peels of 3 Meyer lemons
4 cups sparkling cranberry apple cider
1 1/2 cups cold water
ice block
freshly grated nutmeg for garnish

Ginger Syrup:

2/3 cup sugar

2/3 cup water
1/3 cup finely grated ginger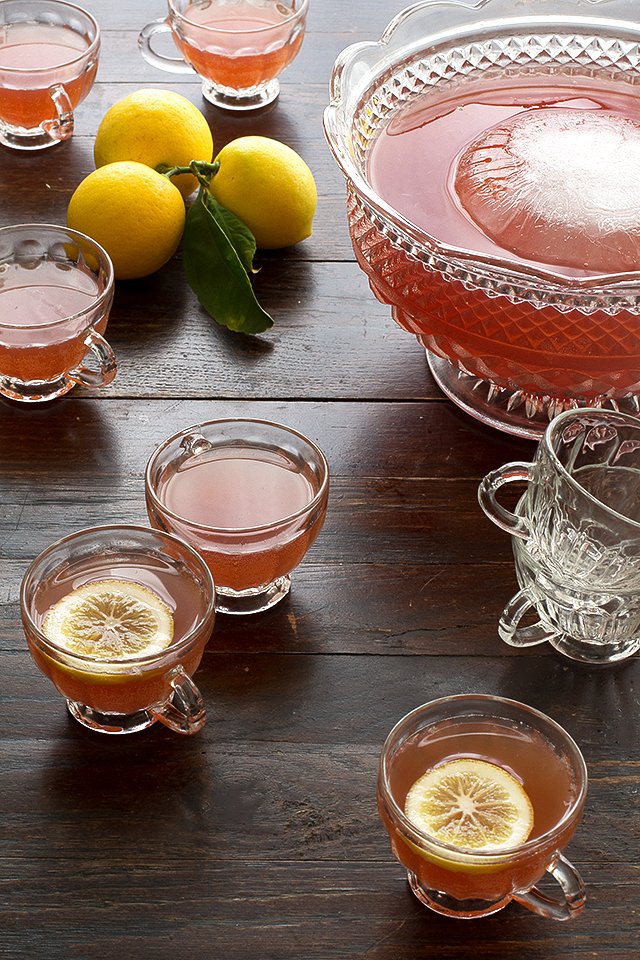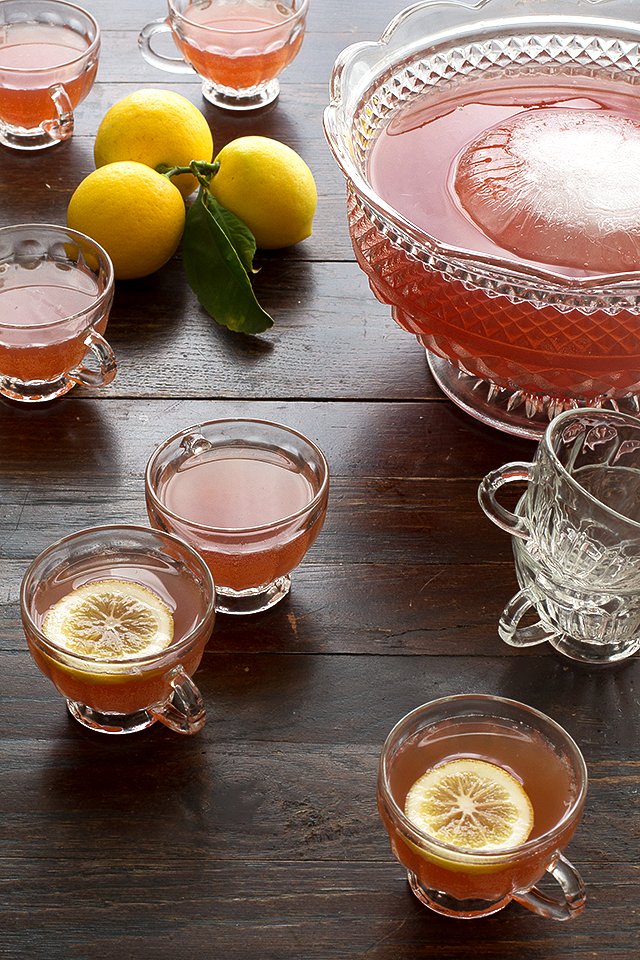 To make the ginger syrup:
Add the sugar and water to a small saucepan over medium heat. Peel and finely grate the ginger.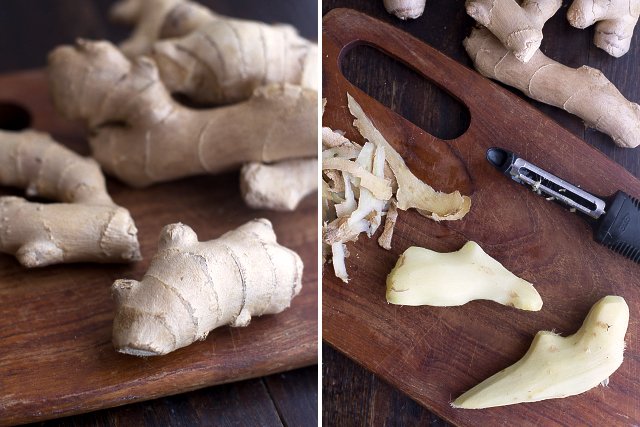 Once the sugar dissolves, add the ginger and simmer for 10 minutes. Remove from heat, strain through a fine mesh strainer, and let cool to room temperature.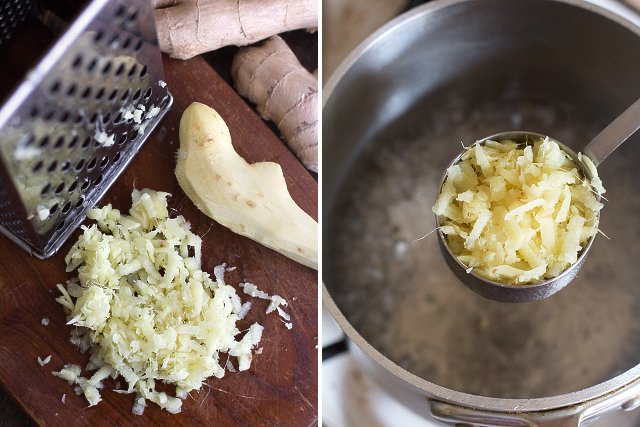 To make the punch:
First make your oleo-saccharum: a sugared oil commonly found in classic punch recipes. Remove the peels from three Meyer lemons, trying your best to avoid any white pith. Add the peels to a non-reactive bowl.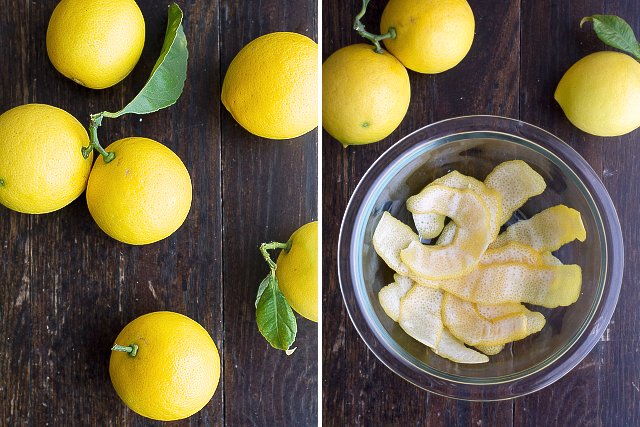 Pour the ginger syrup into the bowl with the peels and firmly muddle to release the oils into the syrup. Strain the mixture, pressing on the peels to remove any excess syrup. Your oleo-saccharum is complete!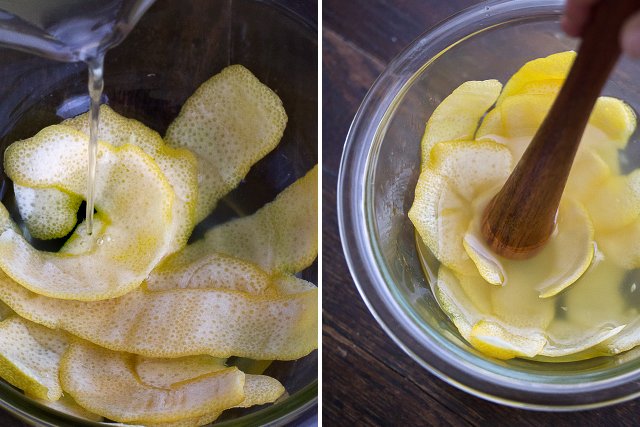 Next, combine the oleo-saccharum with the Meyer lemon juice. This mixture is called the shrub or the sherbet. Add the cognac and the rum to the shrub and stir to combine. This can be done directly in your punch bowl if serving immediately, or in a pitcher or other storage container if preparing in advance. This is called your punch base.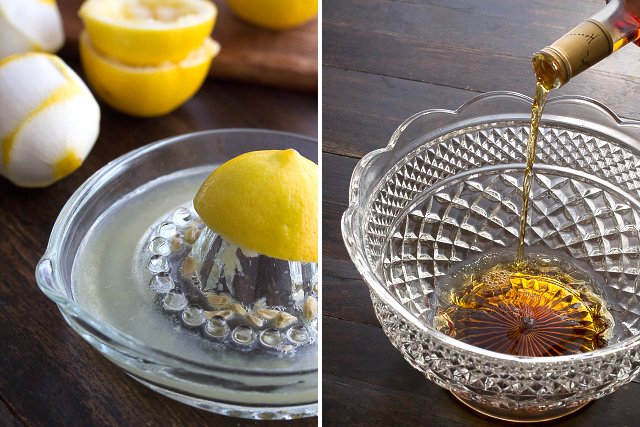 Before serving, add the water and sparkling cranberry apple cider. Stir. Finally, it's time to chill your punch with ice. If you'll be serving this punch slowly over the course of a couple hours, use a large block of ice so as to not to over-dilute your punch. If you'll be ladling out the punch all at once, fill the punch bowl about halfway with ice cubes for a quicker chilling and dilution process.
Garnish with some freshly grated nutmeg, and your ultimate Thanksgiving punch is ready for service. Happy drinking!!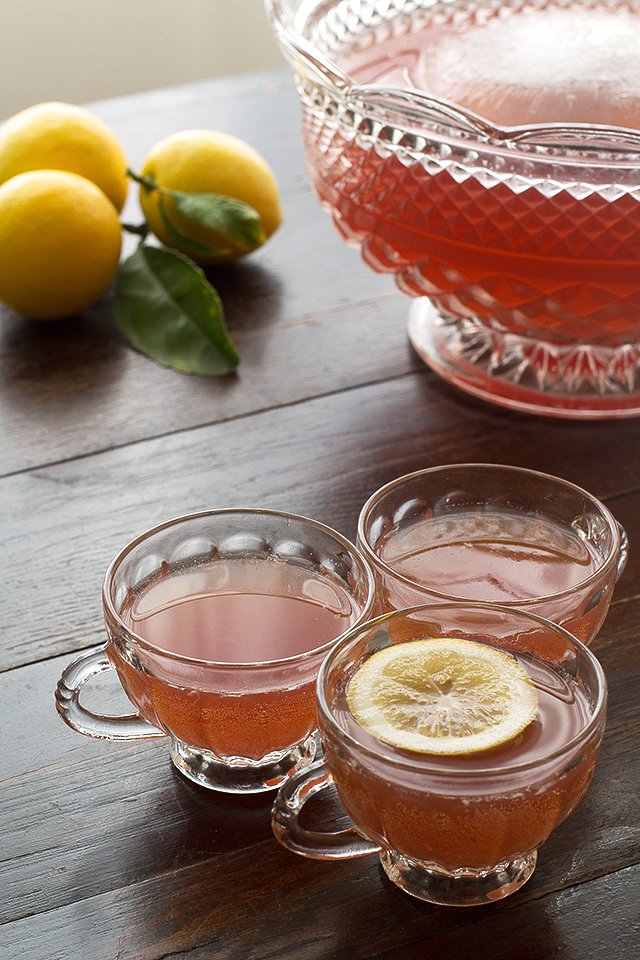 (images by HonestlyYUM)