I'm no man about town, but I do enjoy a good happy hour. Yet these last few weeks I've barely made it off the couch. I seem to have been in some sort of Winter Olympics trance. I blame the figure skating . . . or Bob Costas.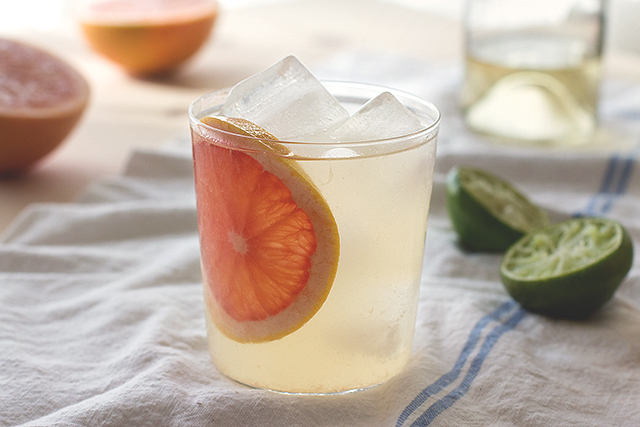 Needless to say, the closing ceremony is complete and it's officially time for a cocktail. One of my favorite local cocktail menus is that of Comal, here in Berkeley, CA. Designed by Scott Baird and Josh Harris, now of Trick Dog fame, Comal's bar is overflowing with tequila and mezcal. The Palomaeque has been one of my favorites from the start. The smokiness of the mezcal plays beautifully with the delicate aromatics of the Cocchi Americano. Now, if this can't cure my Olympics hangover, nothing will.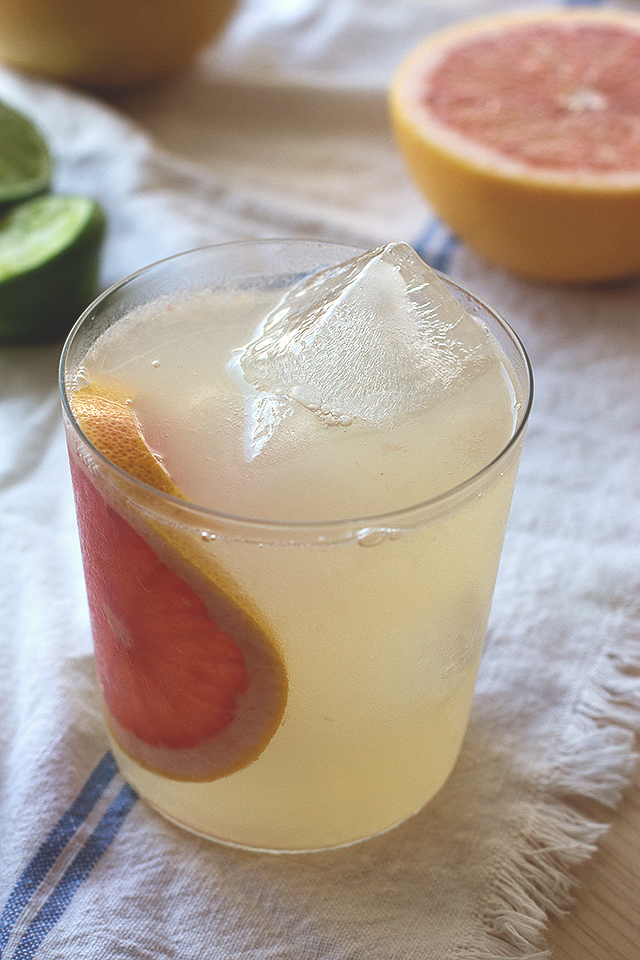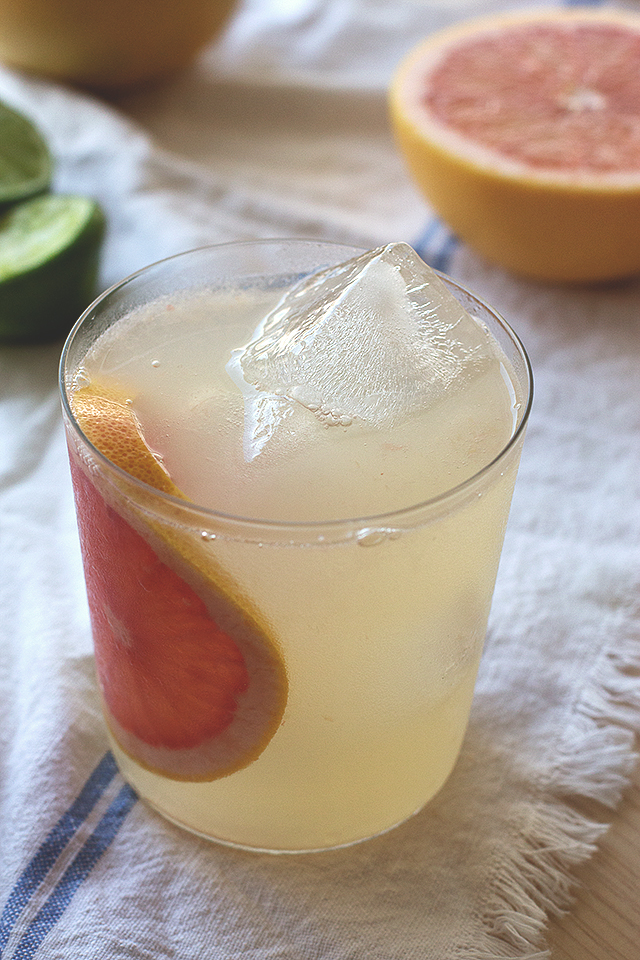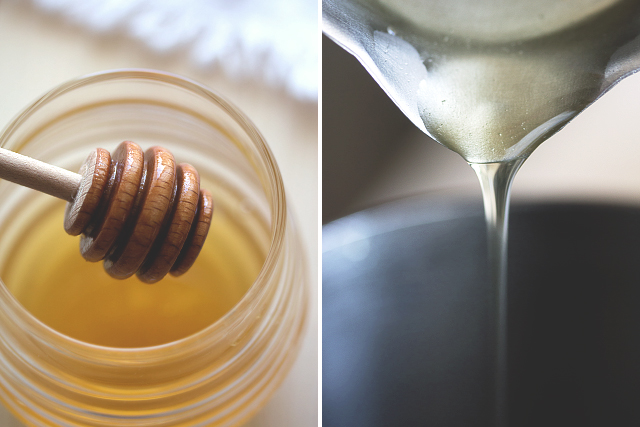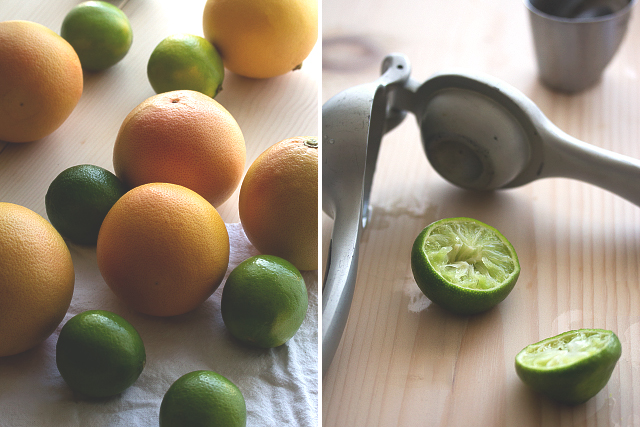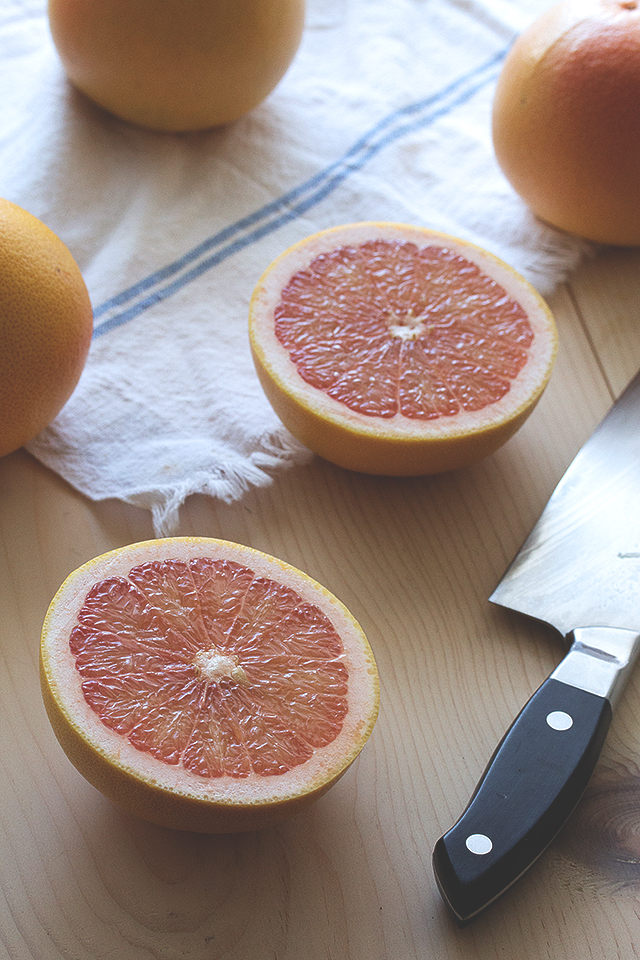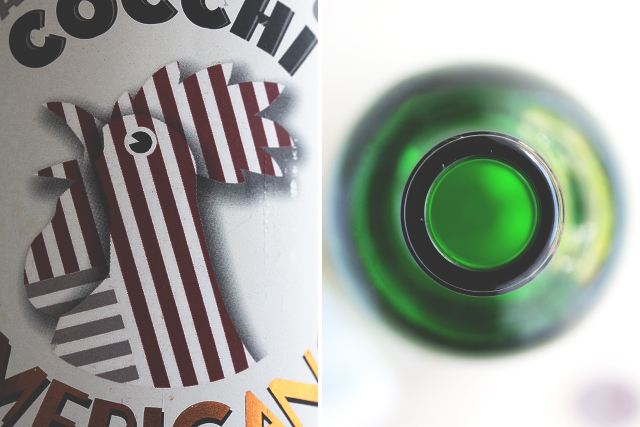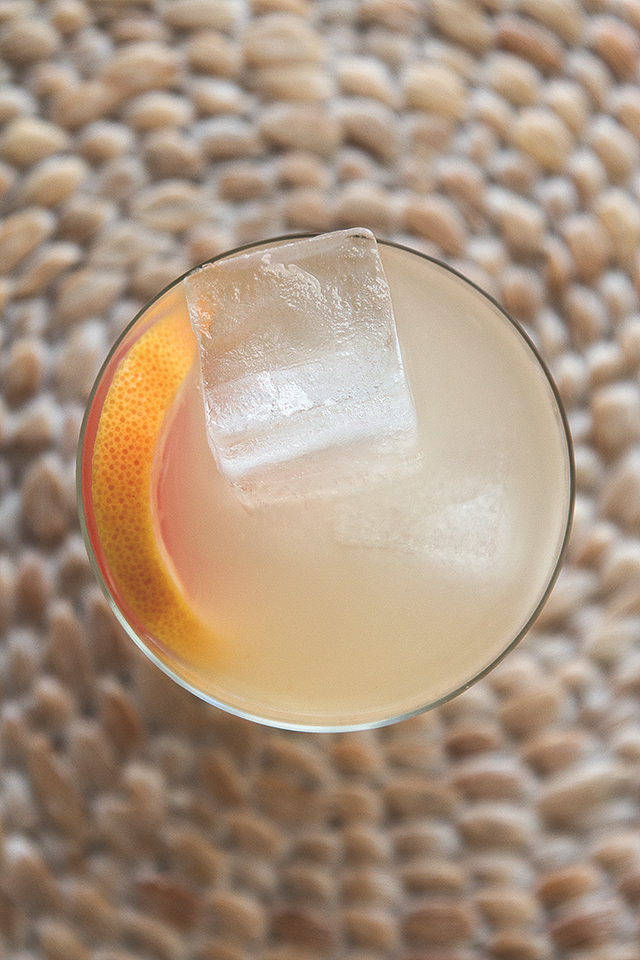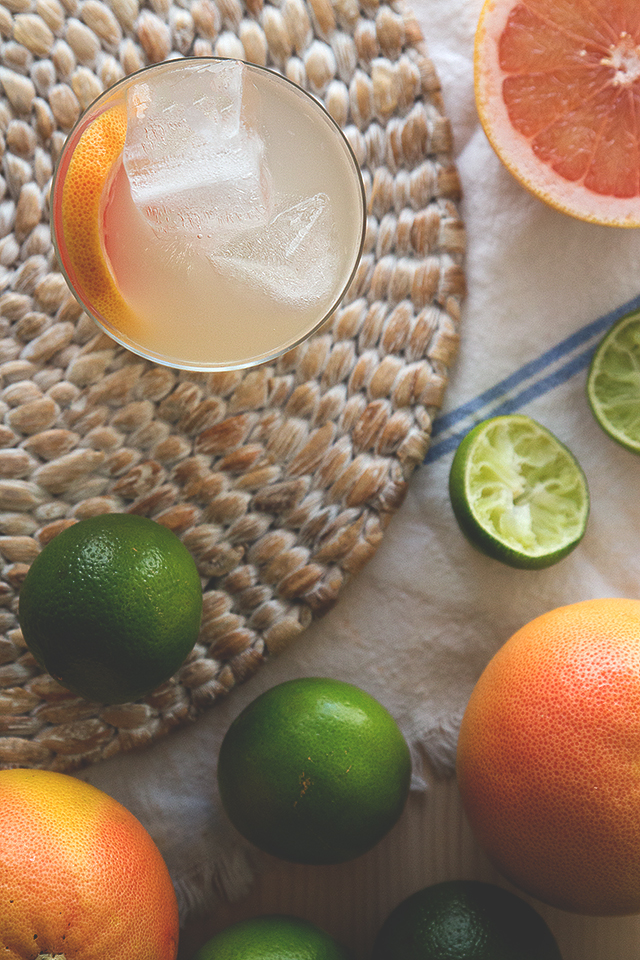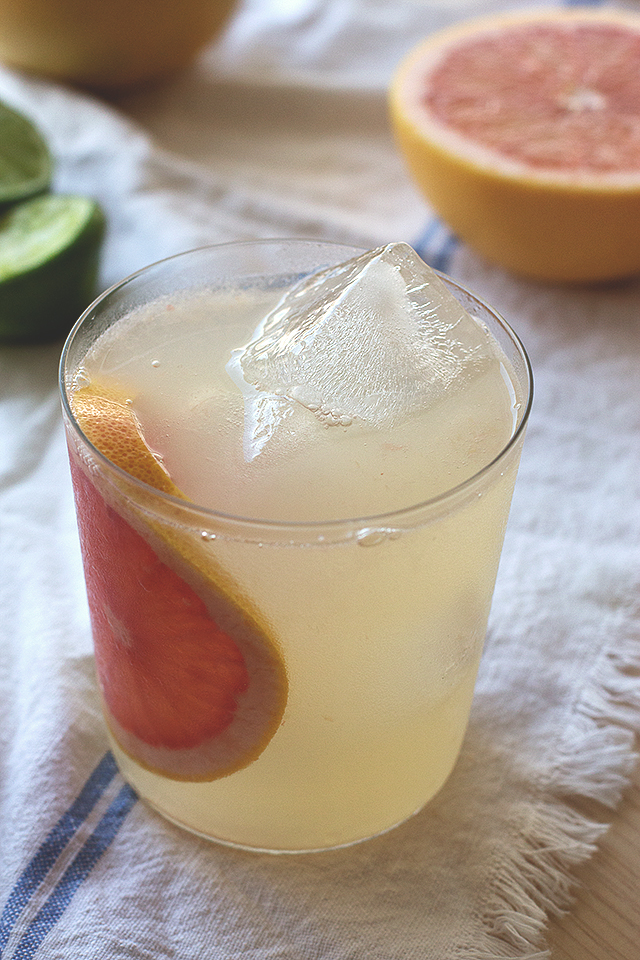 INSTRUCTIONS
Add the honey and mezcal to your shaker and mix thoroughly until the honey dissolves. This will prevent your honey from hardening into clumps.

Next, add the lime juice and grapefruit juice. While you're at it, cut a few thin grapefruit wheels for garnish.

Finally, add the Cocchi Americano and the salt. Fill your shaker with ice and shake for 10 seconds.

Fill your serving glass with ice and add the sparkling water, then strain in your cocktail. Garnish with a wheel of grapefruit.
(images by HonestlyYUM)