After making our first Galette des Rois, I couldn't help but wonder why we don't celebrate with delicious pastry-like cakes, hidden trinkets, and pretty crowns every month of the year. I had so much fun making a paper crown, with gold Dresden trim and vintage ribbons, for the festivities that I'm basically just looking for any excuse to make more. Birthdays, anniversaries, holidays . . . handmade paper crowns for everyone!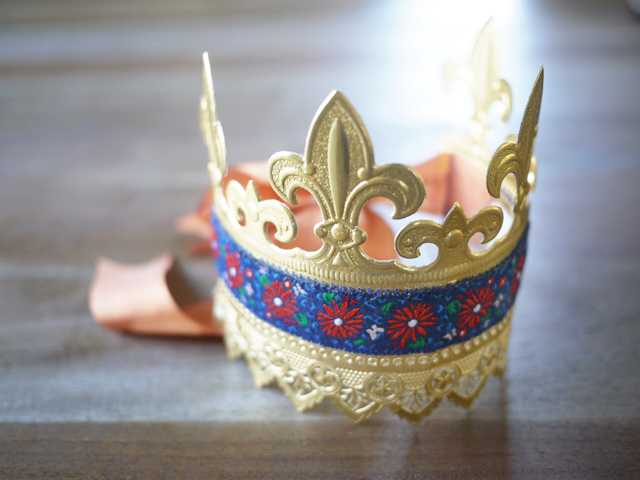 You'll need: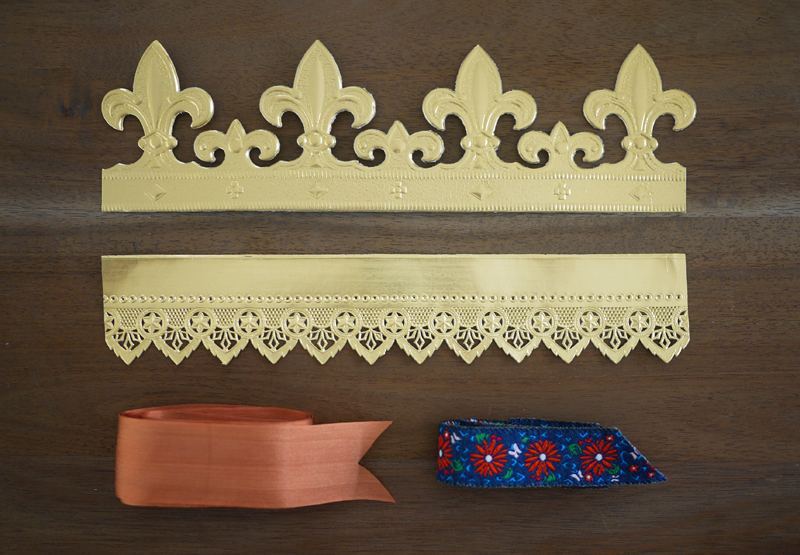 Start by overlapping the Dresden trim together. Sew them together with a single stitch.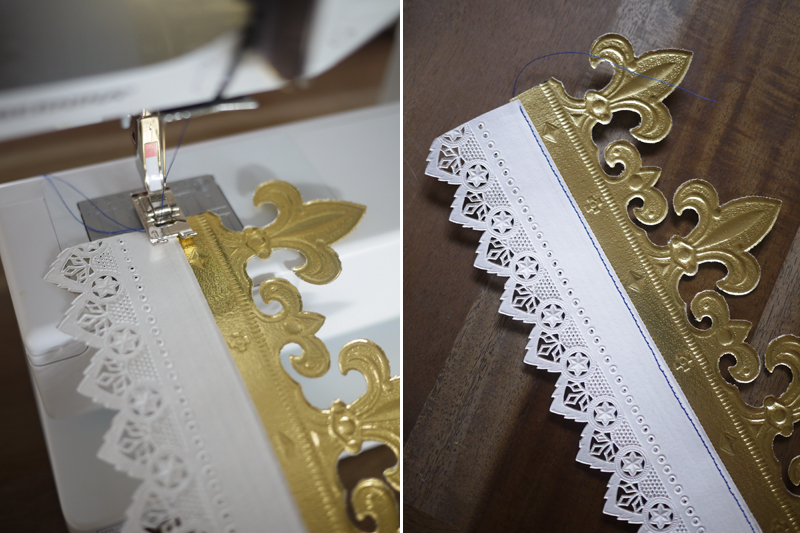 Flip it over and lay the 1″ ribbon along the middle. Sew it onto the crown with a simple zig zag stitch along each side.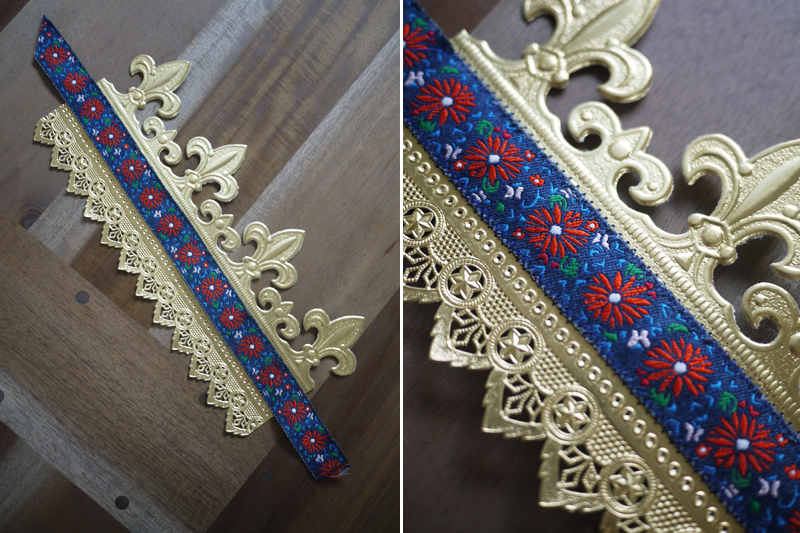 Fold the ribbon over and sew with a single vertical stitch.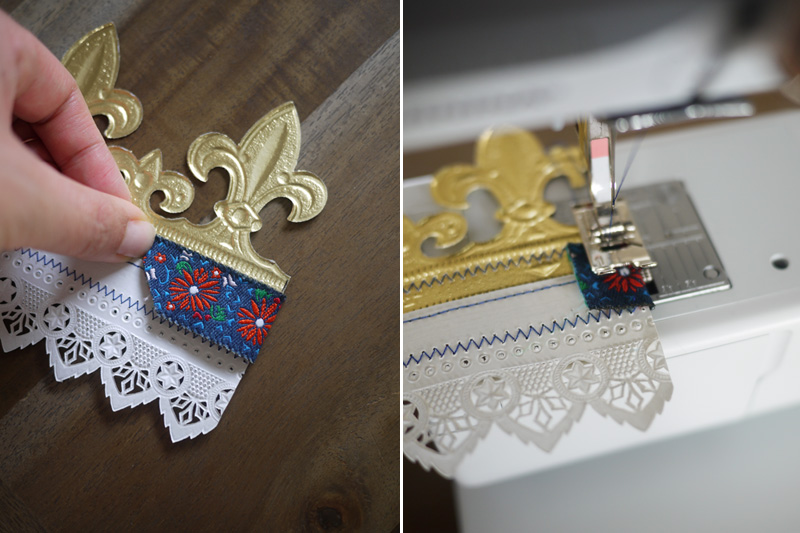 Cut the wider ribbon into two equal pieces and attach each piece to the end of inside of the crown with a single vertical stitch.
 Gently mold around the forehead and tie it into a knot in the back!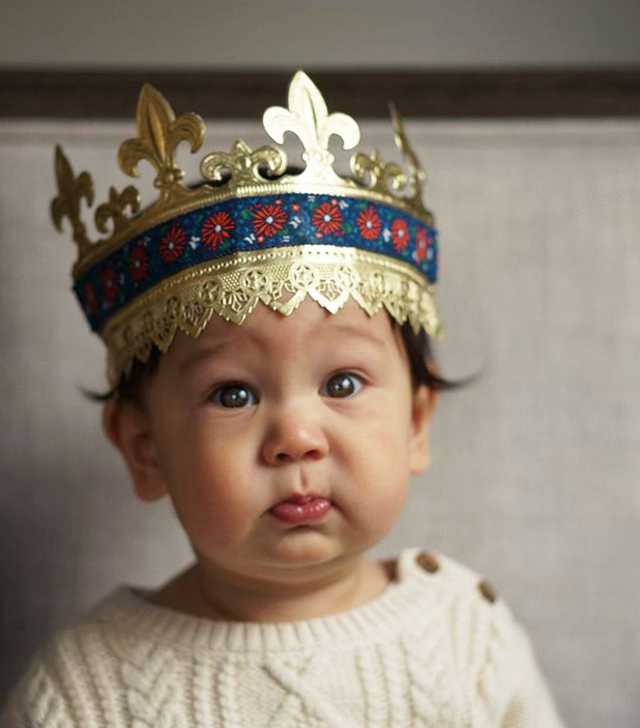 (images by HonestlyYUM)