Whenever I throw a party, I have this slight phobia that there won't be enough food for my guests. A cheese platter is the perfect solution. Anytime I'm entertaining, I almost always put a platter out, whether its a full and large set like the one here or just to supplement other starters. With a beautiful cheese platter to graze on, none of your guests will go home hungry!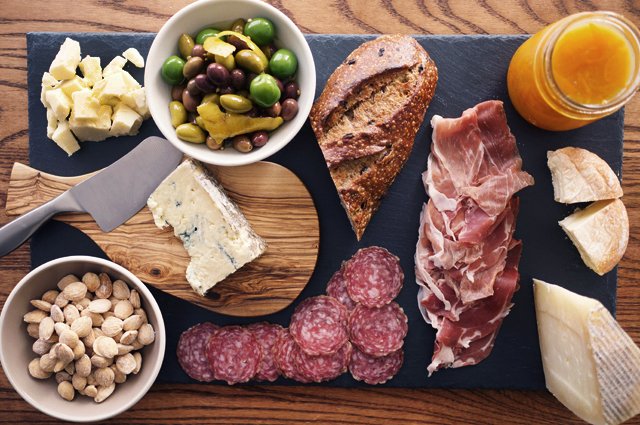 I typically pick out 3 or 4 different cheeses and supplement with nuts, cured meats, preserves and olives. The key is picking out a range of cheese so that you have something that suits everyone's palate, so serving a blue, a soft, a hard and an aged covers most everyone's preferences.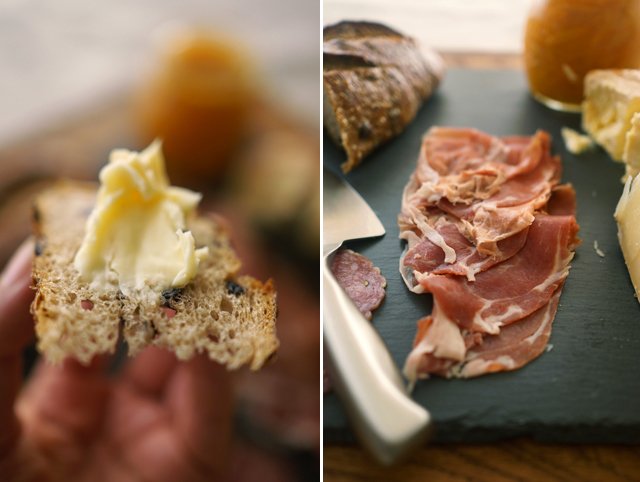 A good sharp white cheddar is always popular. I don't like the look of pre-sliced cheese (especially when it has been sitting around), so instead I just take a pairing knife and break off large chunks.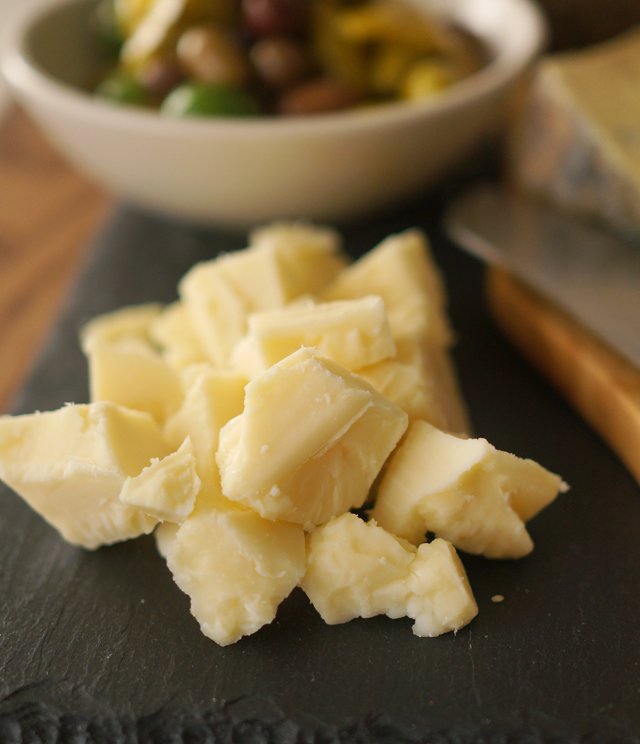 I like to include a small wedge of blue, like Cashel Blue. Laid on its side is best for serving since its a little creamy and crumbly.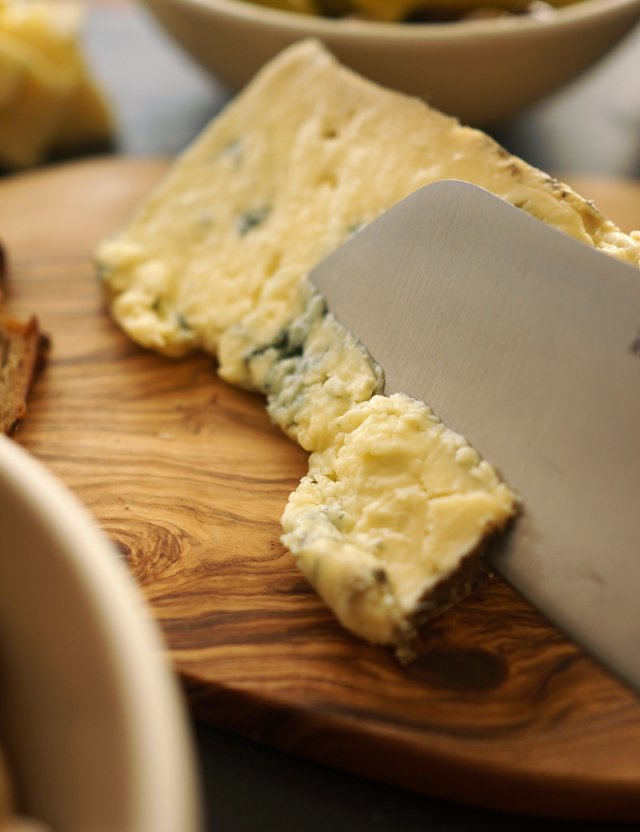 And you can never go wrong with a good triple cream. Cowgirl Creamery's Red Hawk is incredible and a real crowd pleaser.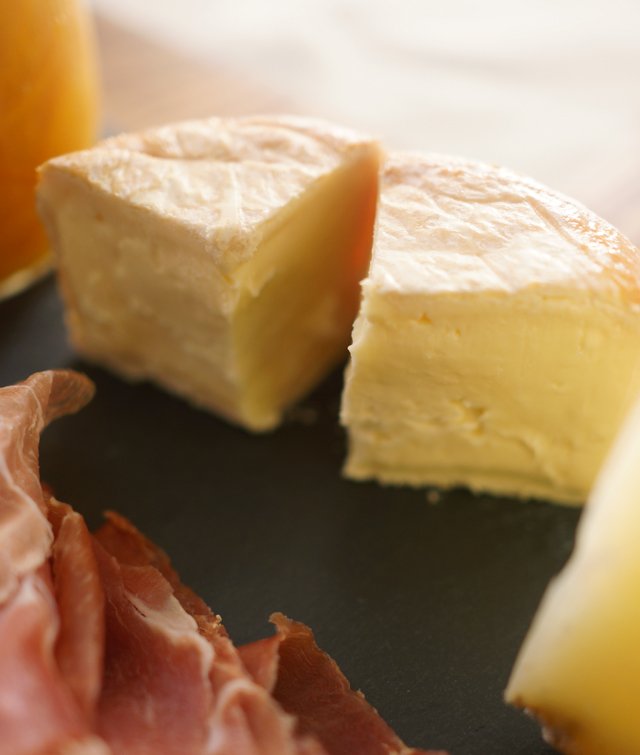 Finally, a simple manchego is the perfect firm cheese especially if you have a fruit preserve to go with it.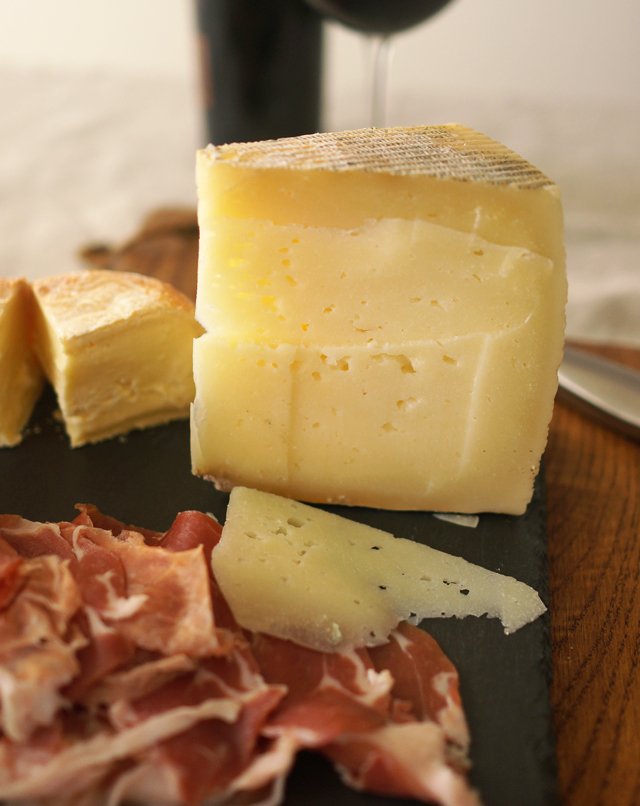 I recently made a lot of kumquat jam so I included a small jar on the platter, which went wonderfully with the white cheddar.  Of course something like quince paste is a classic pairing with cheese.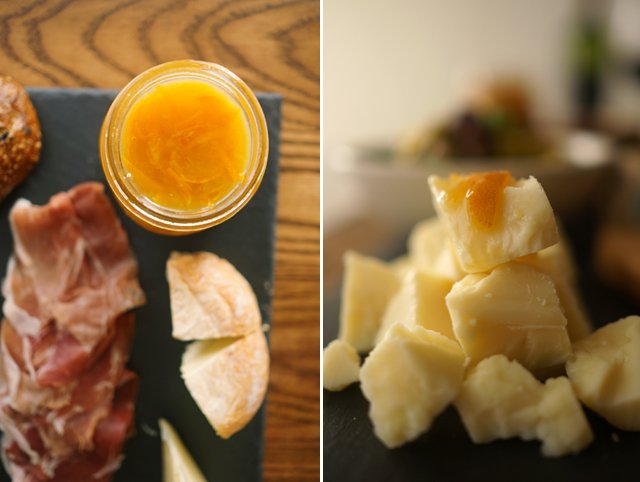 [linktopost slug="kumquat-jam"]
I always supplement with cured meats like prosciutto and sweet salami.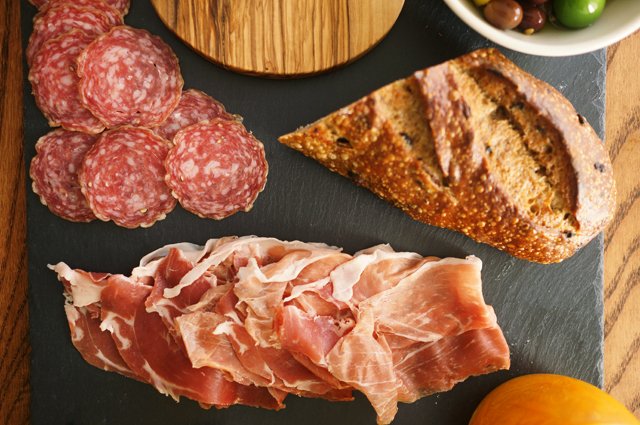 One of my favorite nuts is the marcona almond. If you've never had them, they're like a richer version of a regular almond without the skin. You can add more flavor by roasting them lightly with extra origin olive oil and rosemary, but they're delicious as is.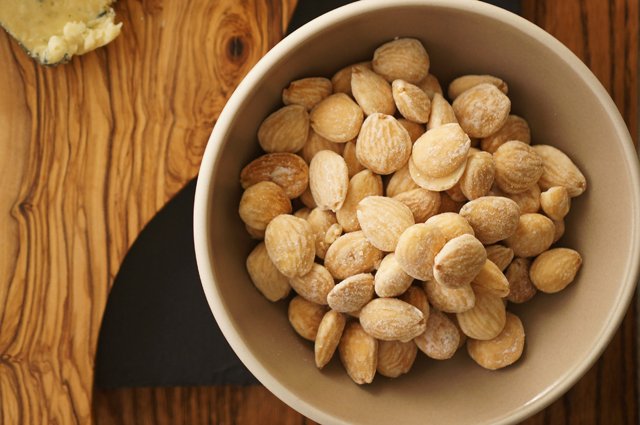 And no cheese patter at my party is complete without a bowl of olives. It is super simple to marinate your own with some lemon zest, coriander and bay leaves, and the best part is you can do this the day before. My favorites are Lucques, Nicoise, and Castelvetrano, but you can put together whatever combination you like. The key is to use unpitted olives, their flavor and texture is far superior to pitted olives.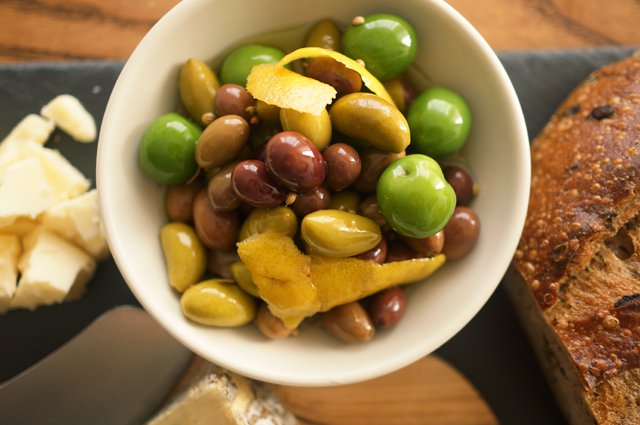 [linktopost slug=marinated-olives]
When arranging your platter try to play with different heights and keep the arrangement compact. I usually use a large slate cheese board or a large wood cutting board and place large chunks of cheese in different corners, with the tallest cheese on the edge so it's easier to slice. Then, I fill in with small bowls of nuts, olives and fruit preserve (recipes to follow later this week). And finally, I fill in any free space with cured meats. I love this style of presentation and so will your guests!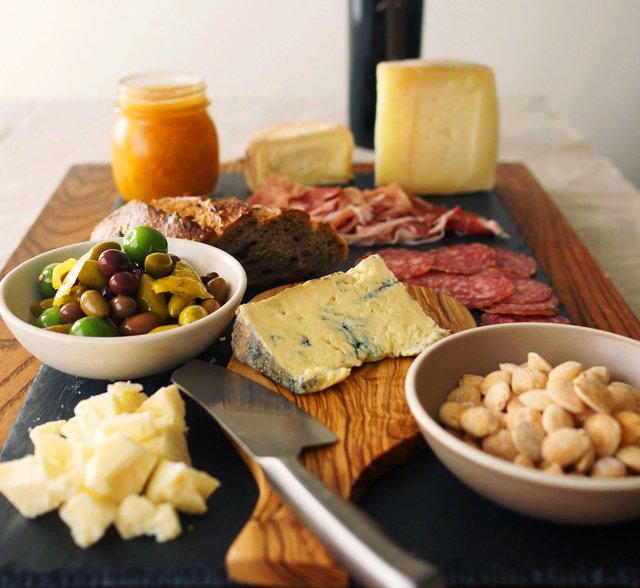 (images by HonestlyYUM)