Last fall, I attended a paella workshop with Chef Paul Canales of Oakland's beloved Spanish restaurant Duende. And it was a blast. Paella was made from scratch (stay tuned for more on that later this week), while Paul schooled us on the history of Spanish cuisine and the various regions which make up the brilliantly unique flavors of the country. Afterwards, we feasted on a delectable spread of pintxos, cured meats, paella and one particular dish that absolutely blew my mind. It was . . . drumroll . . .  a salad. Essentially, Ensalada de Col translates into "coleslaw" (say what??) but don't let the unassuming name fool you – this salad is full of bright and bold flavors that will make you want to devour it in its entirety. Humble savoy cabbage is sliced paper thin and tossed with toasted pistachios, green olives and a garlic vinaigrette. The pièce de résistance is a delightfully generous shaving of Mahón cheese. Boom. I hope that you'll give this salad a try. It's so, so good.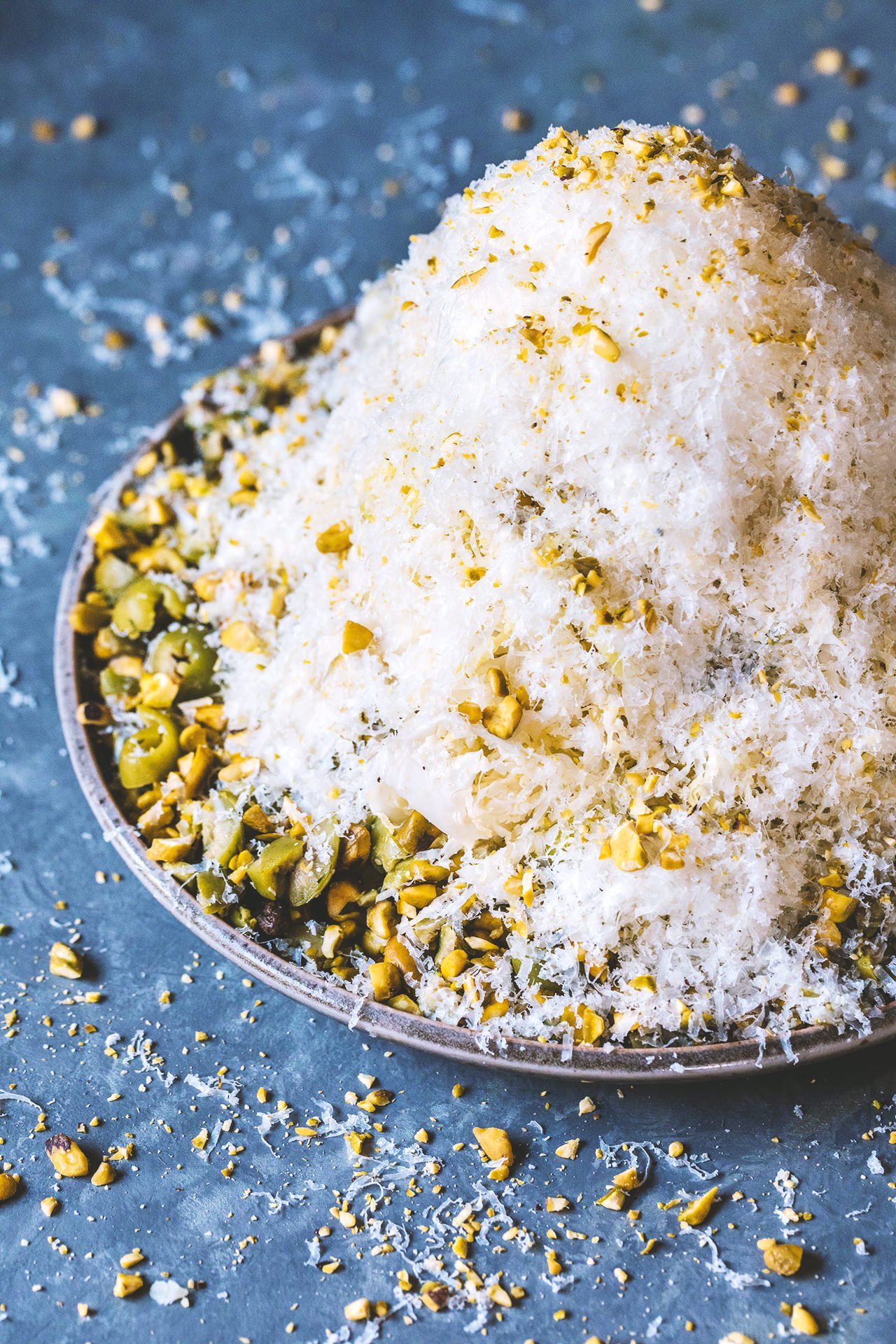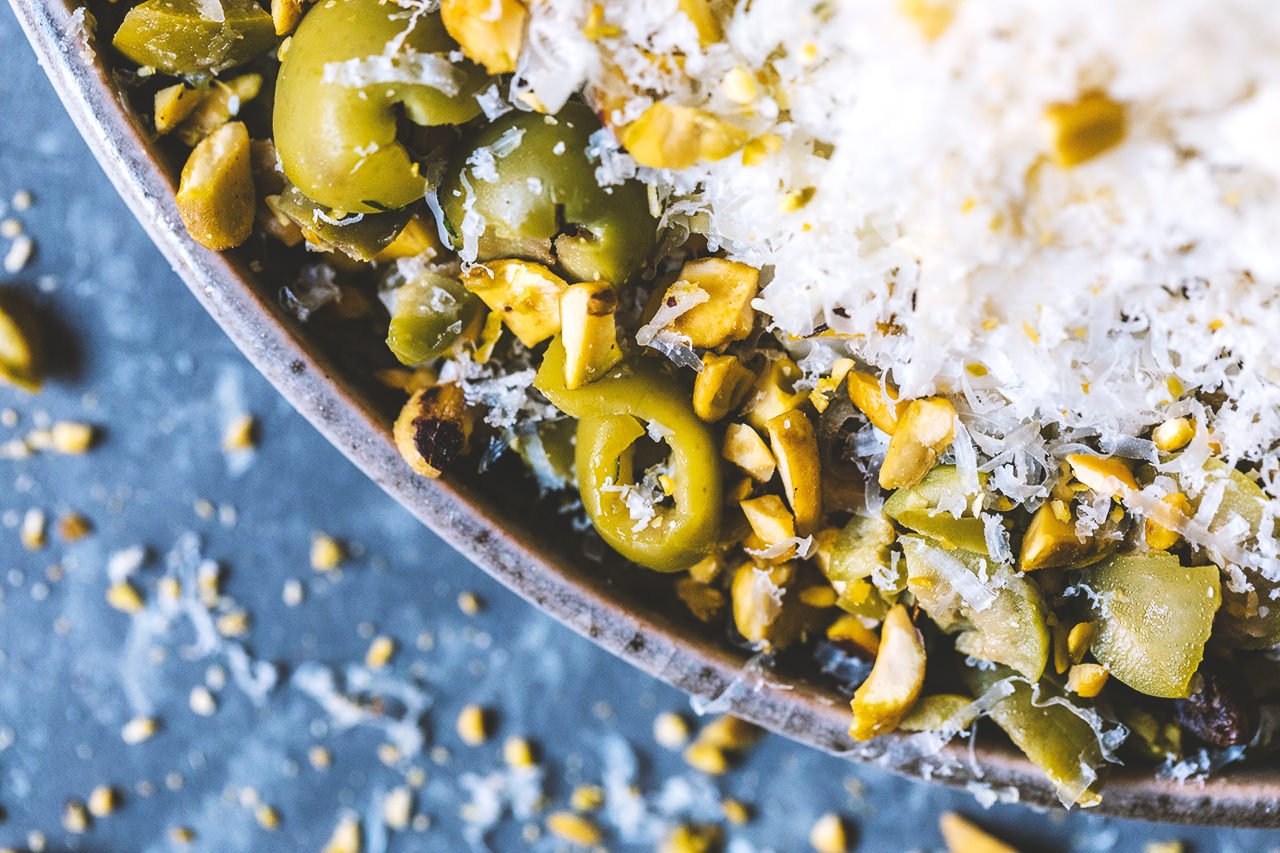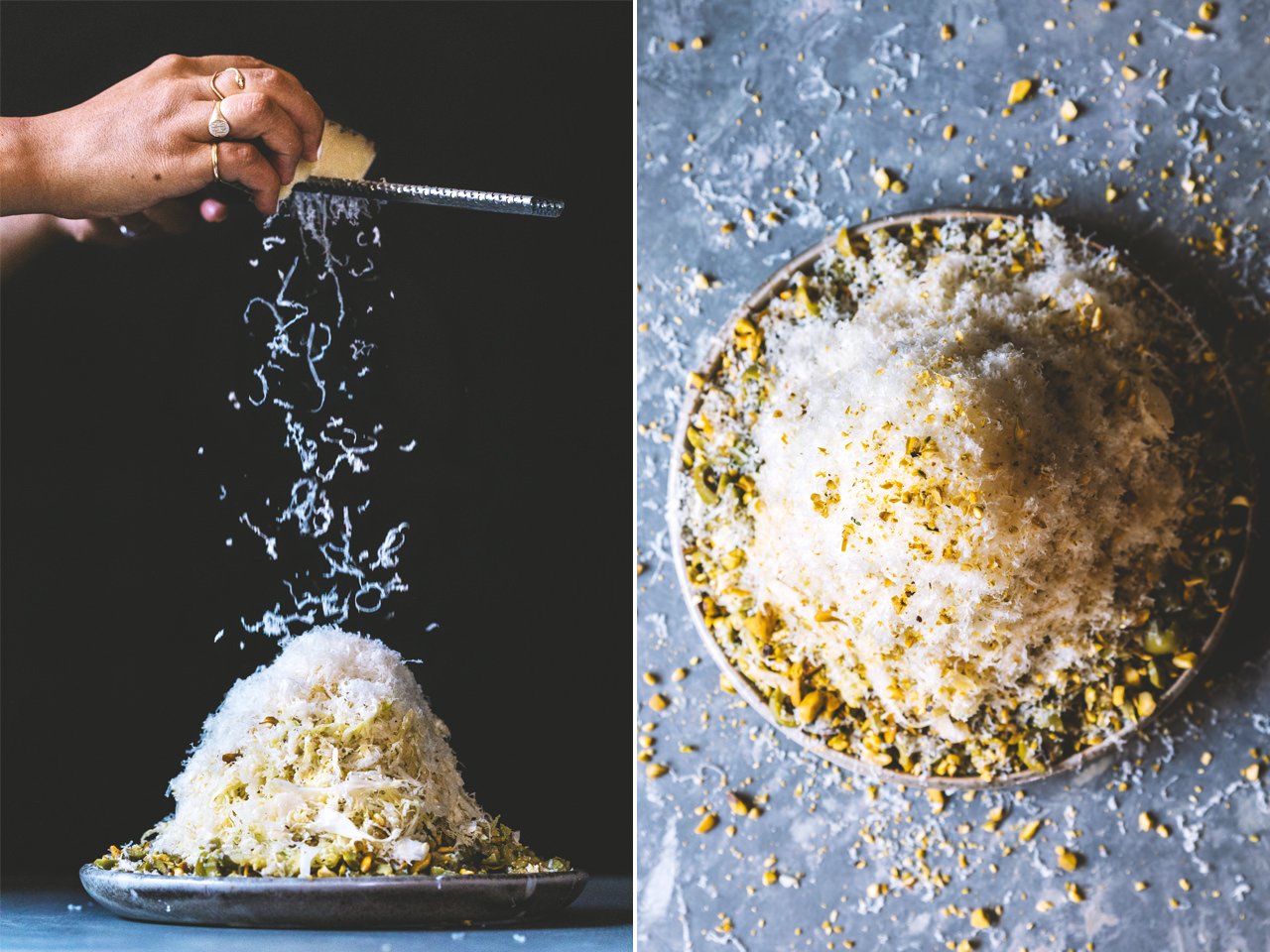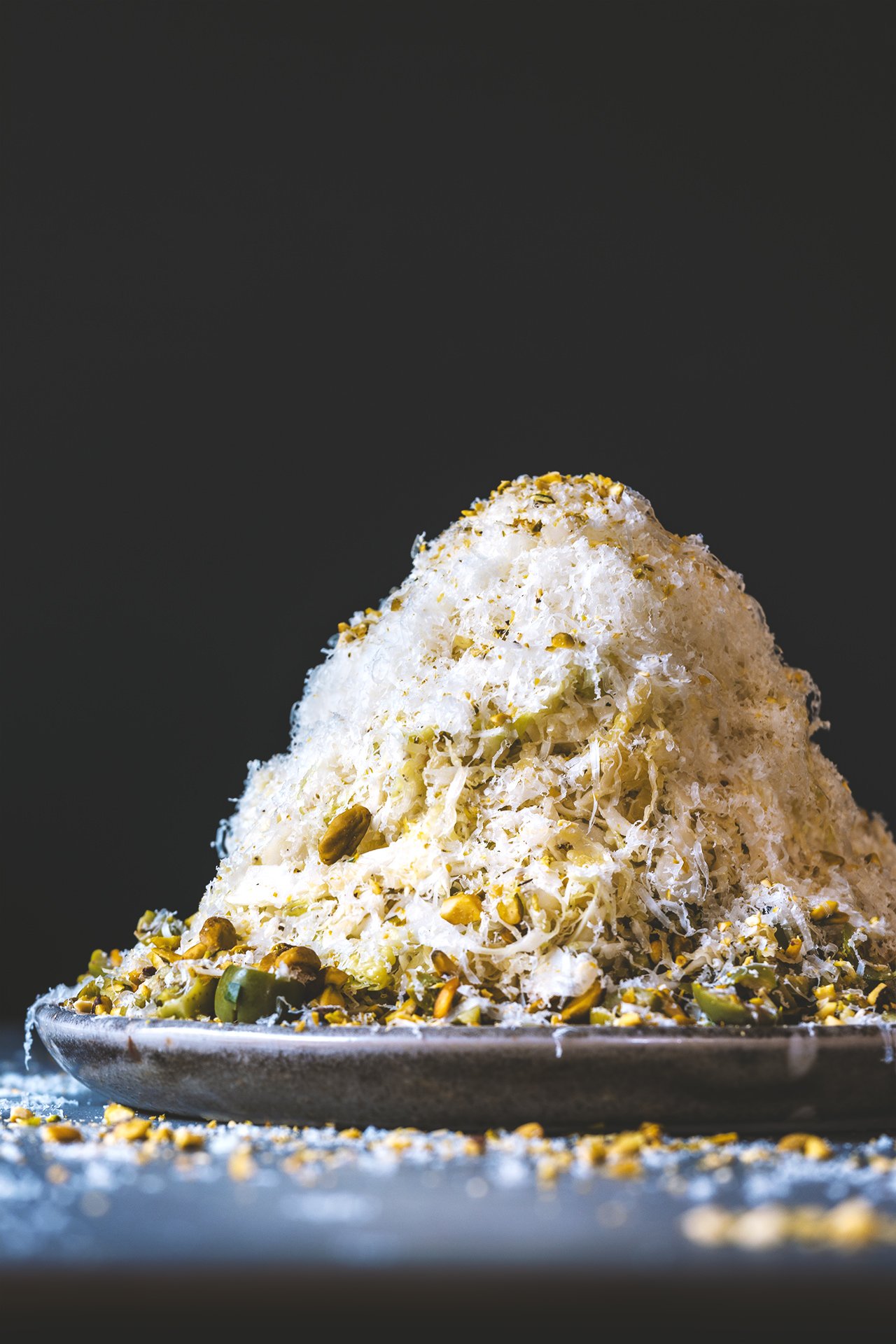 INSTRUCTIONS
Dressing
In a small mixing bowl, whisk together garlic, vinegar, and salt. Sit for at least 20 minutes.

Briskly whisk in olive oil, followed by the cream. Taste and adjust for salt and acid as needed.

Dressing should have a distinctive garlic bite that will balance out when combined with other ingredients. Dressing will keep refrigerated for up to 3 days.
Salad
In a large mixing bowl, add all of the shredded cabbage and apply enough of the dressing to coat very well. Don't be shy with the vinaigrette!

Divide the cabbage among 4 chilled plates.

Sprinkle the copped olives and pistachios around each of the salads and grate Mahón cheese over the top. Finish with a sprinkle of parsley.
(recipe courtesy of Chef Paul Canales; images by HonestlyYUM)