Alas, the final installment of my Sri Lankan adventure! After we left Sri Lanka's tea country, we headed north to an area called the Cultural Triangle to see some of the country's most popular ancient sites. We explored ancient royal palaces, Buddhist temples and the countryside. On this leg of the trip we also stopped in Minneriya Park, where we saw over 120 Sri Lankan elephants! We felt so lucky to have spent a few weeks in Sri Lanka, we easily could've stayed there for months. And while we were able to enjoy the beauty of its culture, the friendliness of the people and its ancient sites, Sri Lanka endured a devastating flood in the southern region killing over 200 people and displacing thousands while we were there and recently, a dengue outbreak as a result of the receding floods. We made a small contribution to support aid in the wake of these issues and if any of my posts about Sri Lanka have inspired or moved you, I encourage you to make a donation to the Red Cross. We completely fell in love with this country and I hope I've inspired you to go to Sri Lanka too!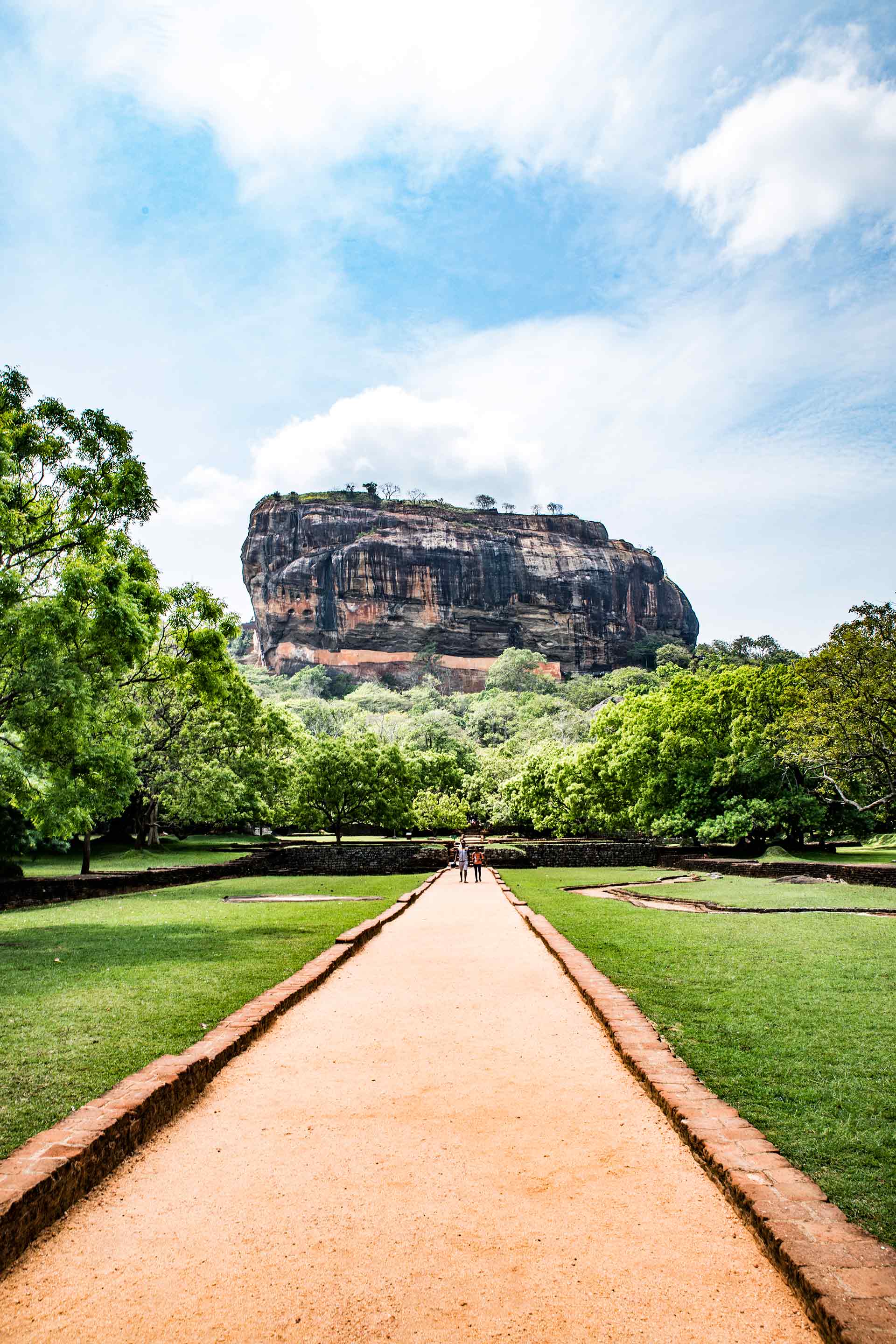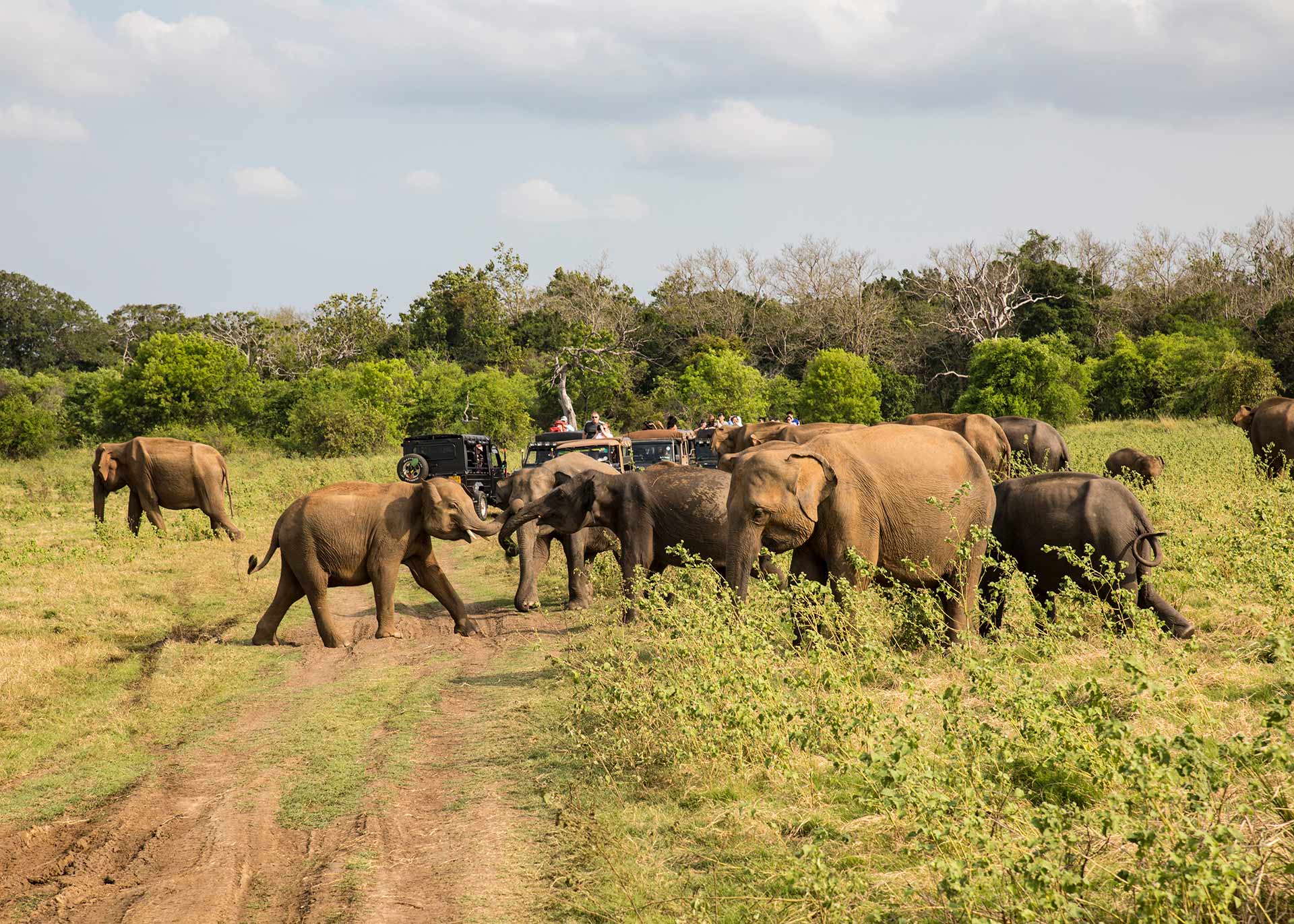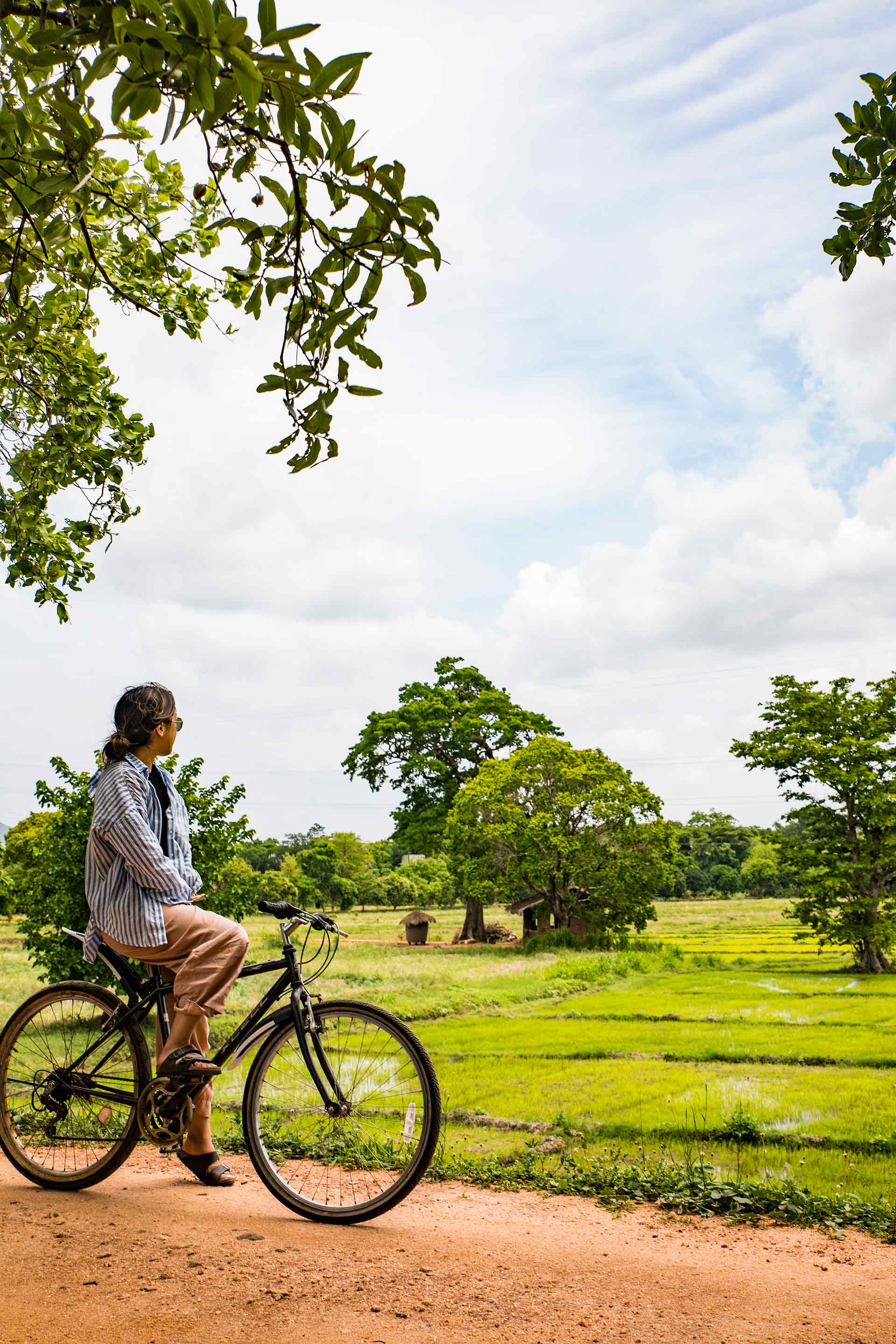 KALUNDEWA RETREAT
During our time in the Cultural Triangle, we stayed at one of the most amazing resorts, Kalundewa Retreat, in Dambulla. The resort consists of several chalets made of glass so it feels like you're enshrined in nature. The chalet we stayed in was above a lake where hundreds of butterflies and birds would gather– the entire property is so tranquil and all you can see and hear is nature. Kalundewa is secluded in Sri Lanka's countryside but the resort give you bikes so you can go exploring rice patty fields and nearby farms! After we worked up a sweat from biking the acres of land, we took the paddle boat out for a spin, enjoyed another delicious curry and rice meal, and relaxed in our personal jetted pool.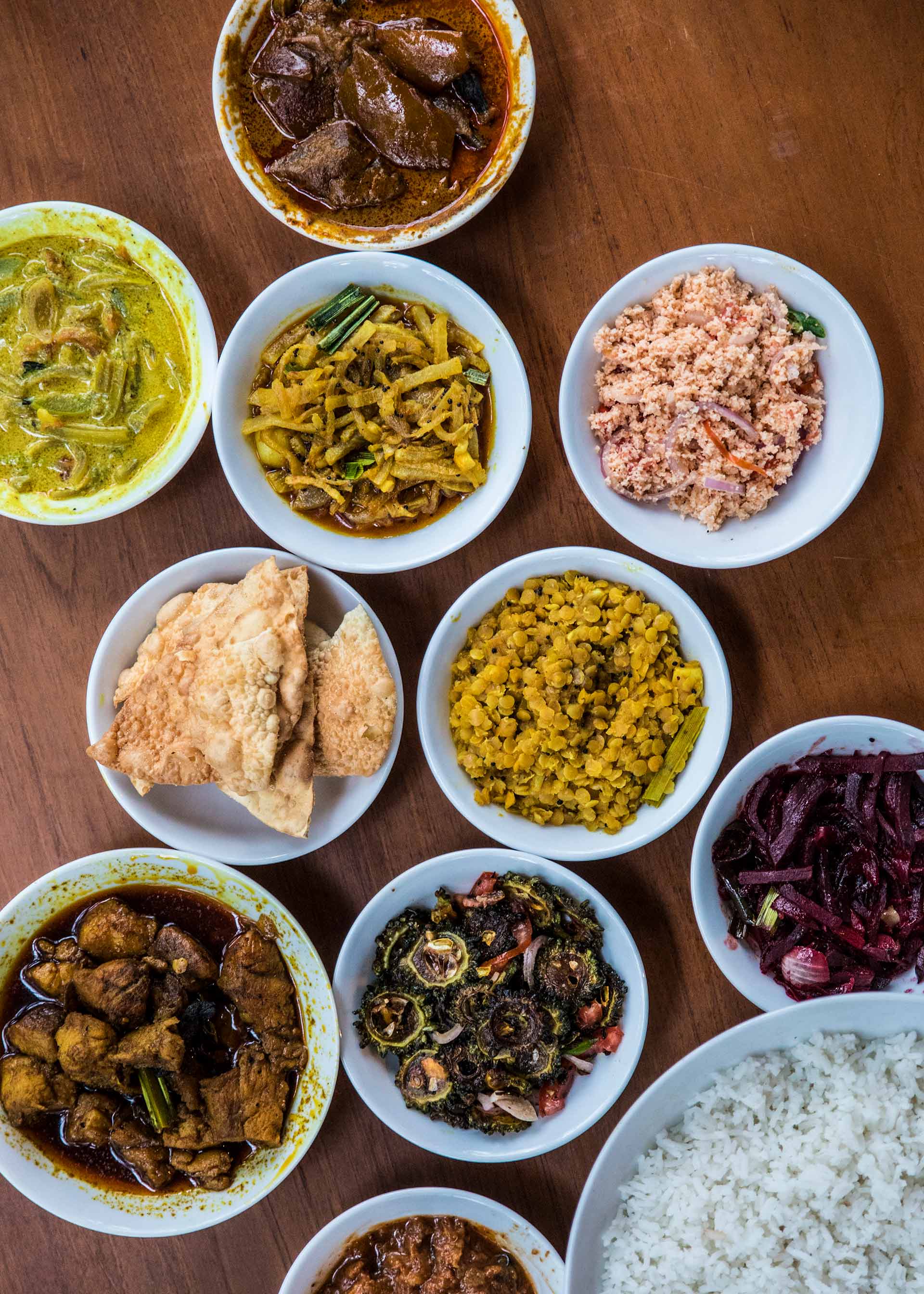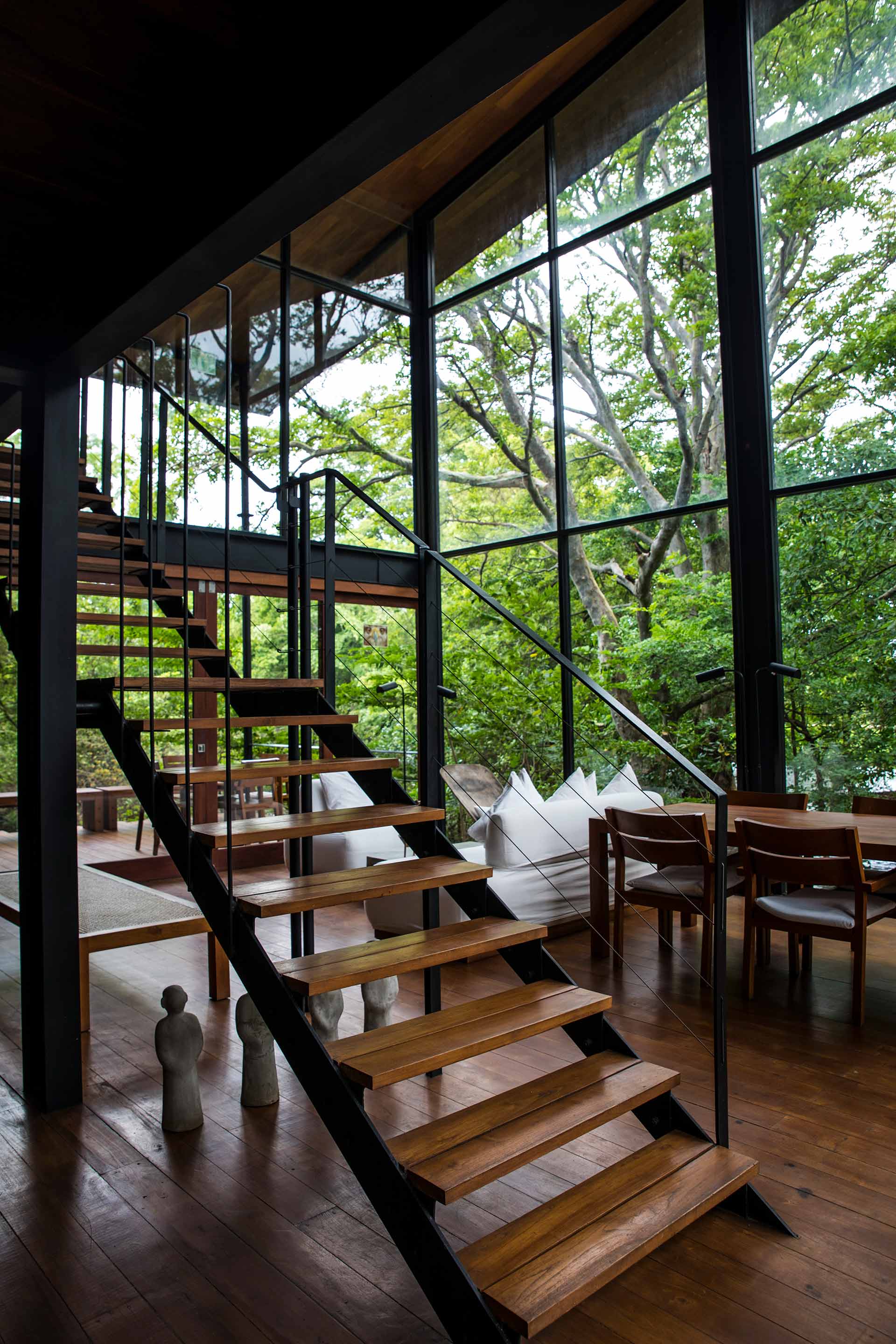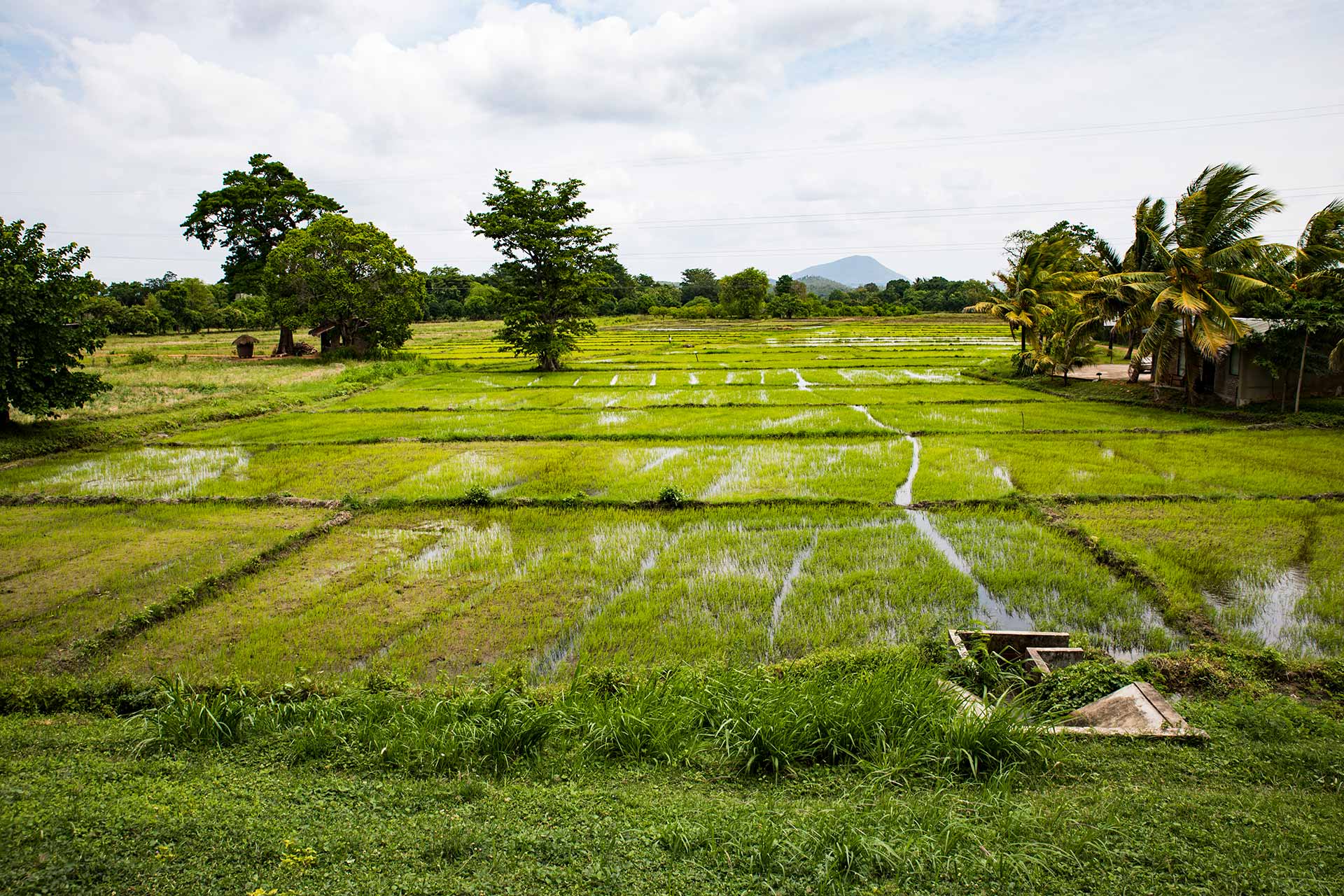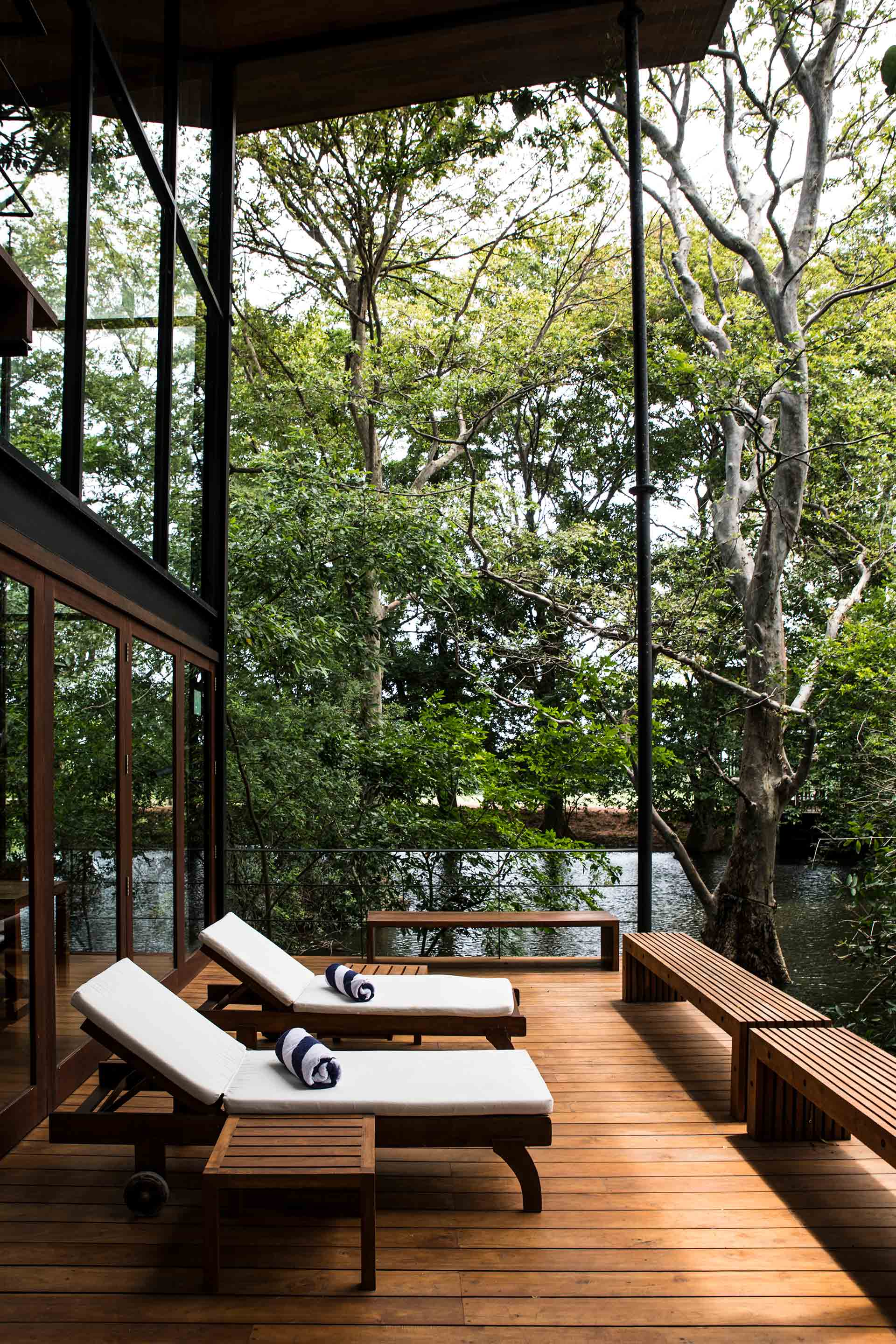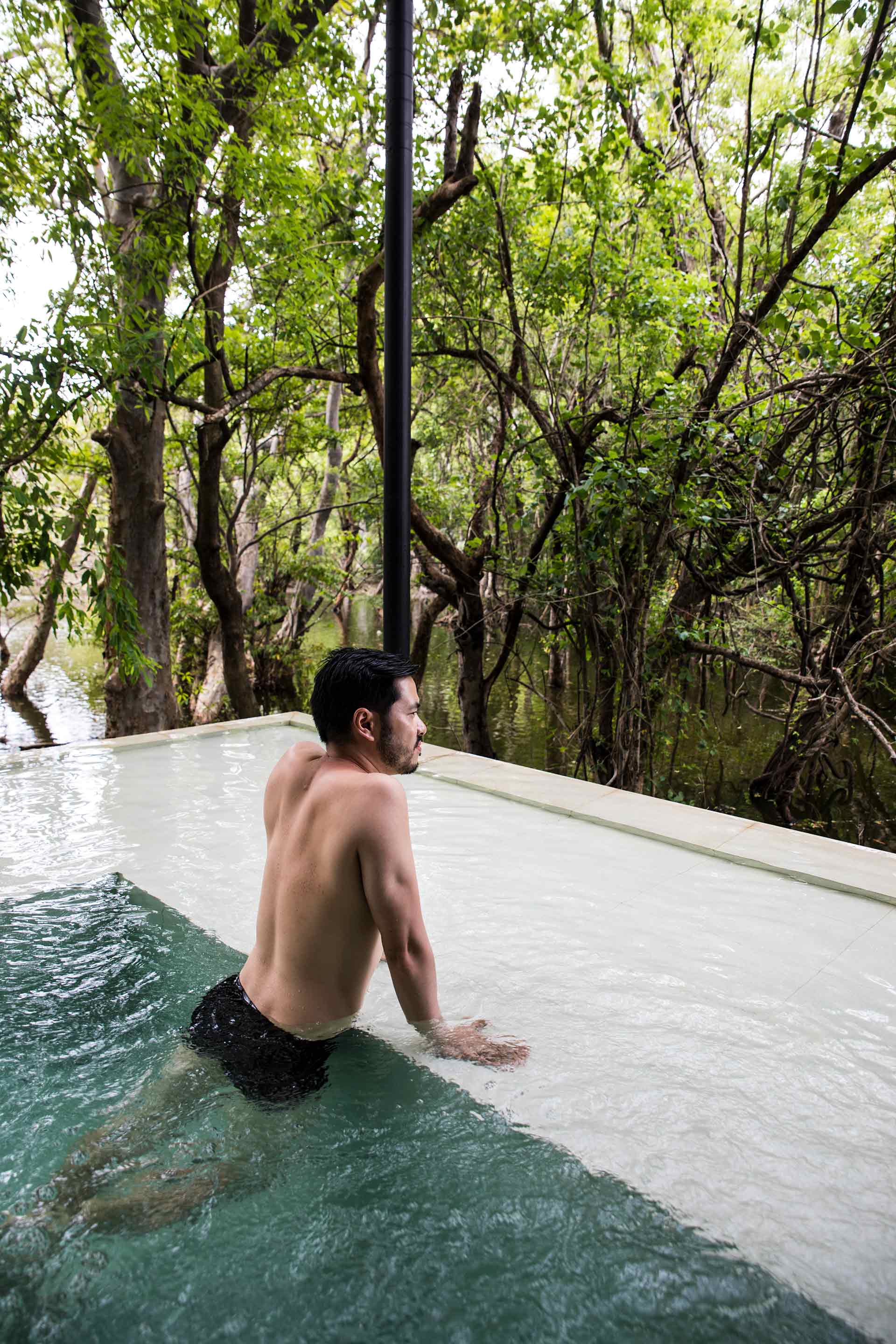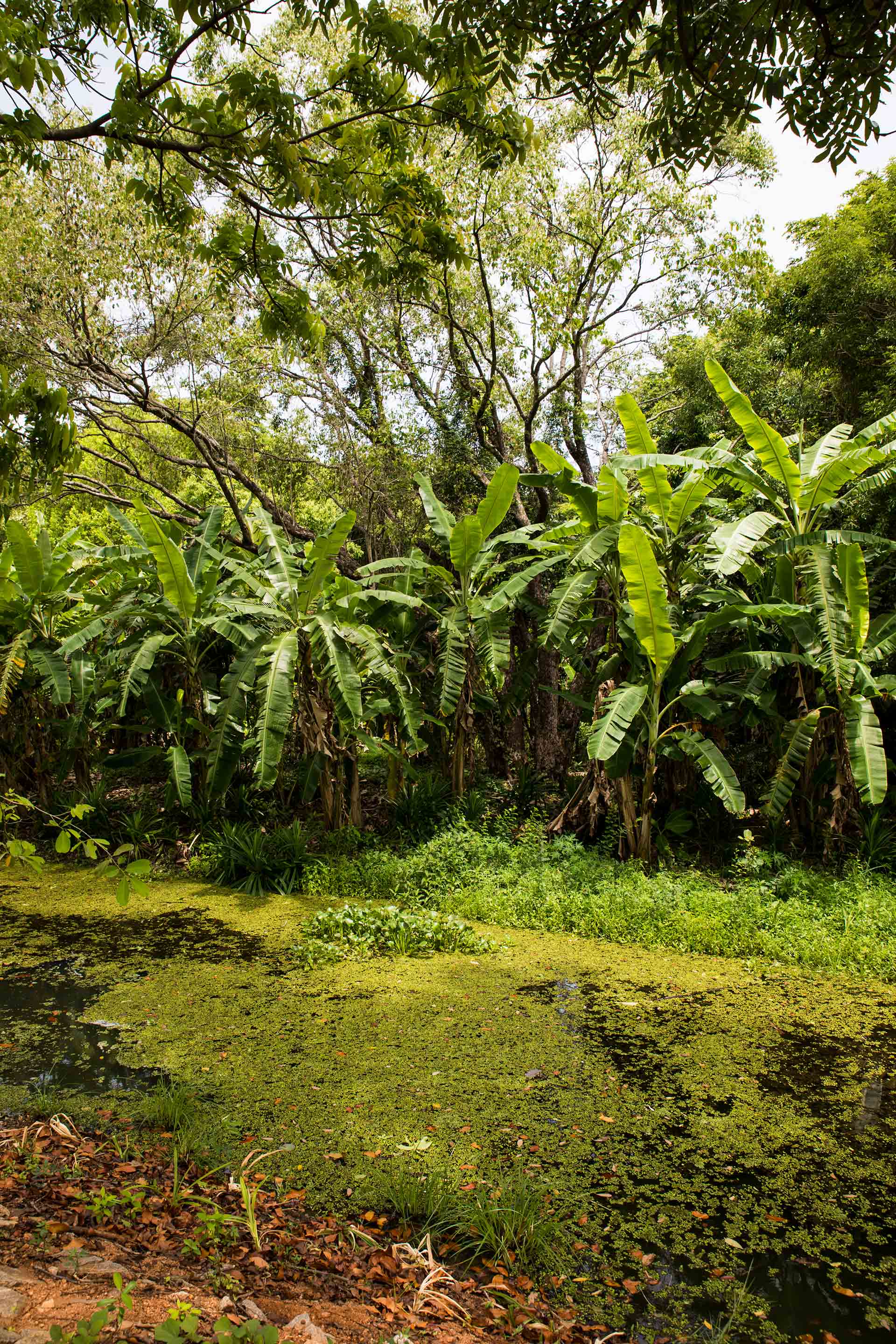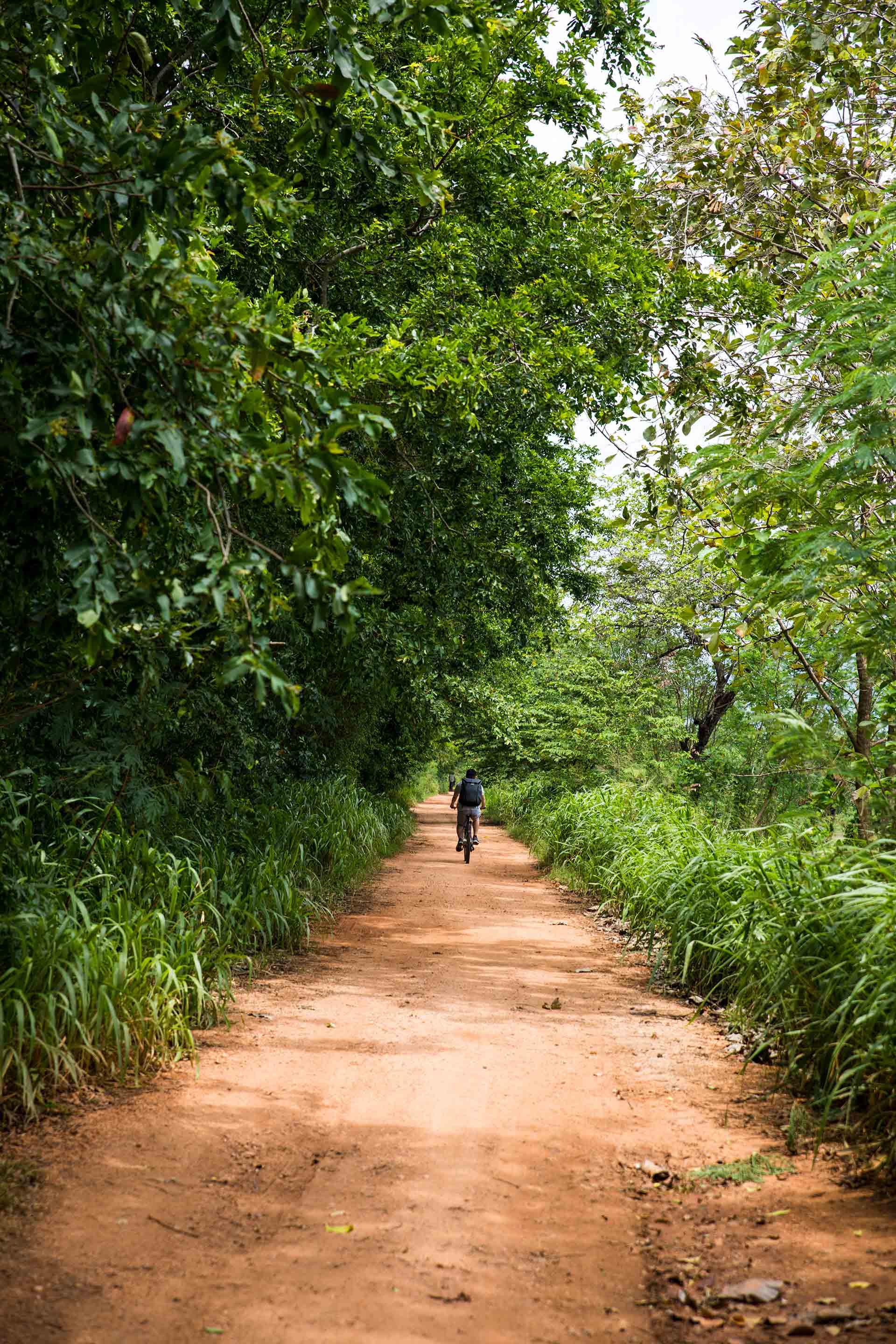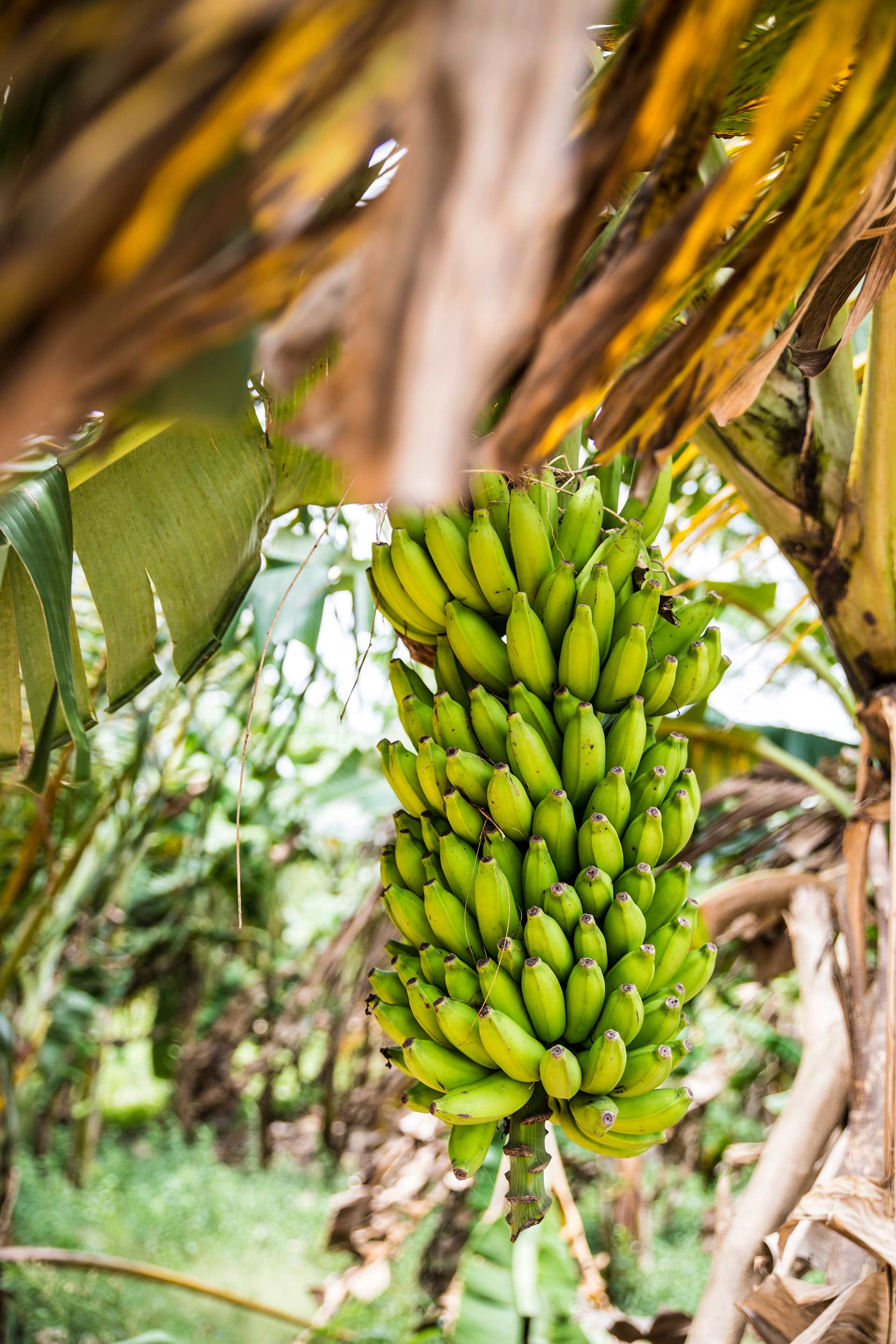 MINNERIYA NATIONAL PARK
If your goal is to see elephants in Sri Lanka, Minneriya National Park cannot be missed! It's home to Sri Lanka elephants and during the dry season huge herds of elephants numbering in the hundreds make their way across grass fields to drink at the edge of a reservoir, also called the Elephant Gathering. We saw so many elephants in the one day we were there, we practically lost count!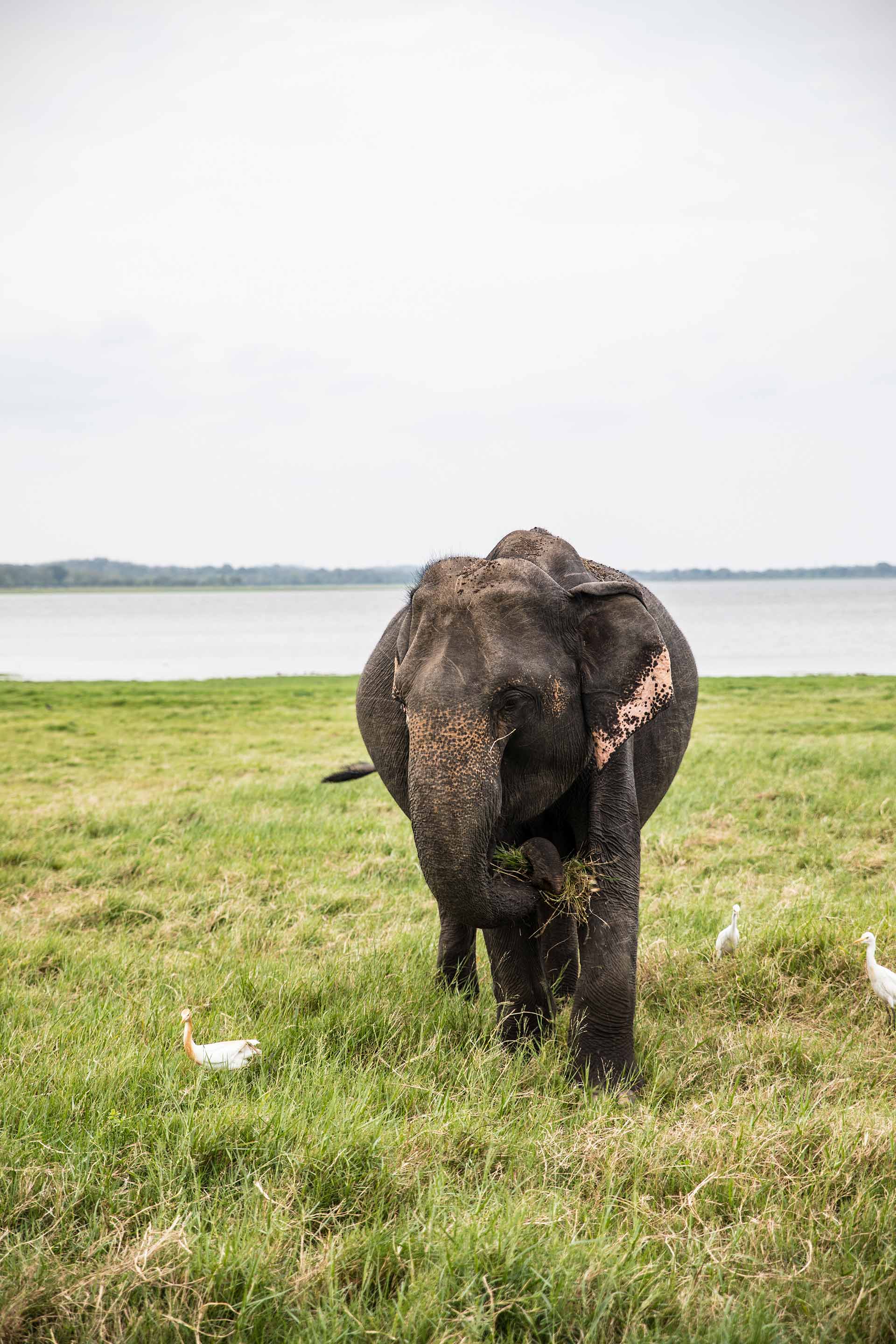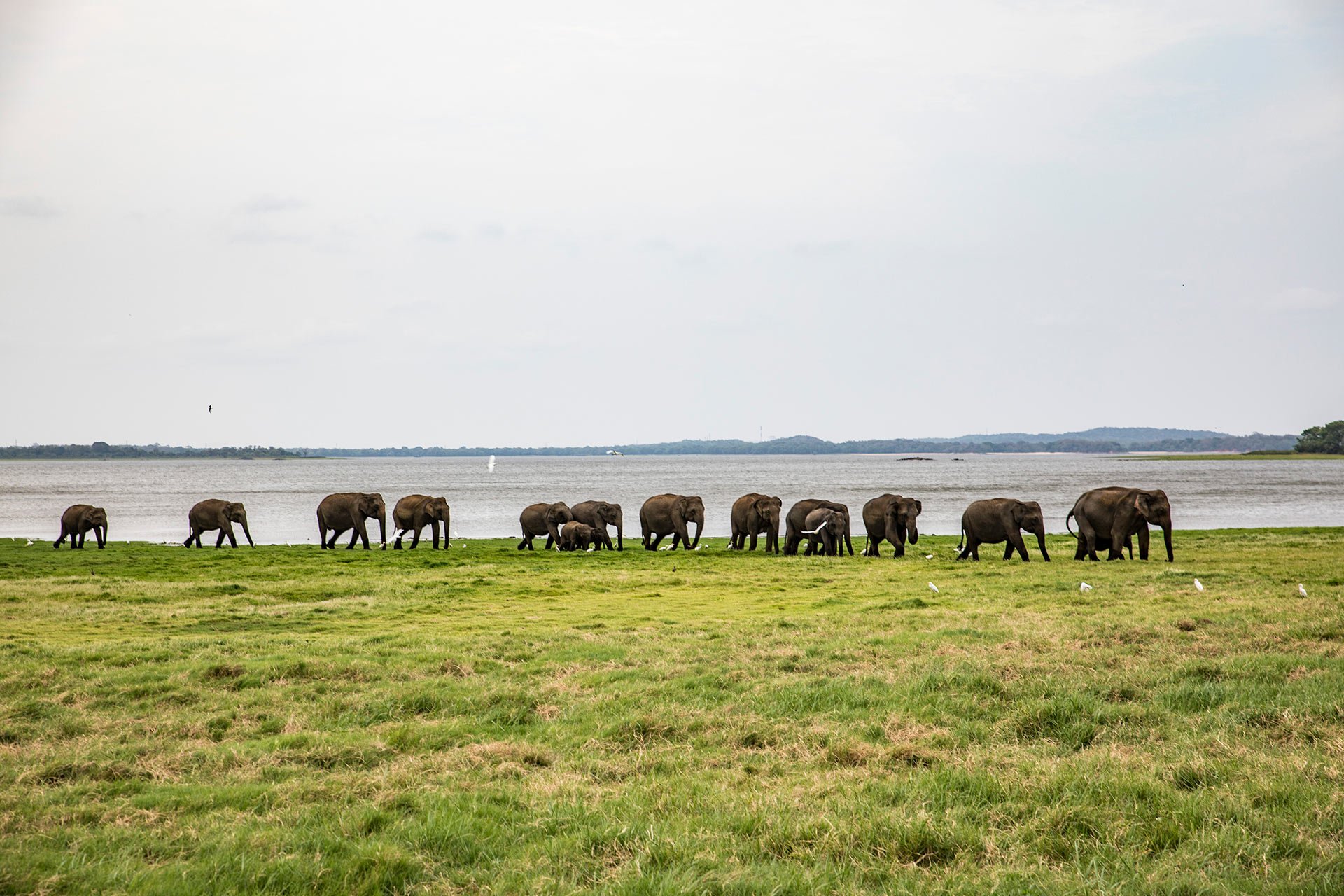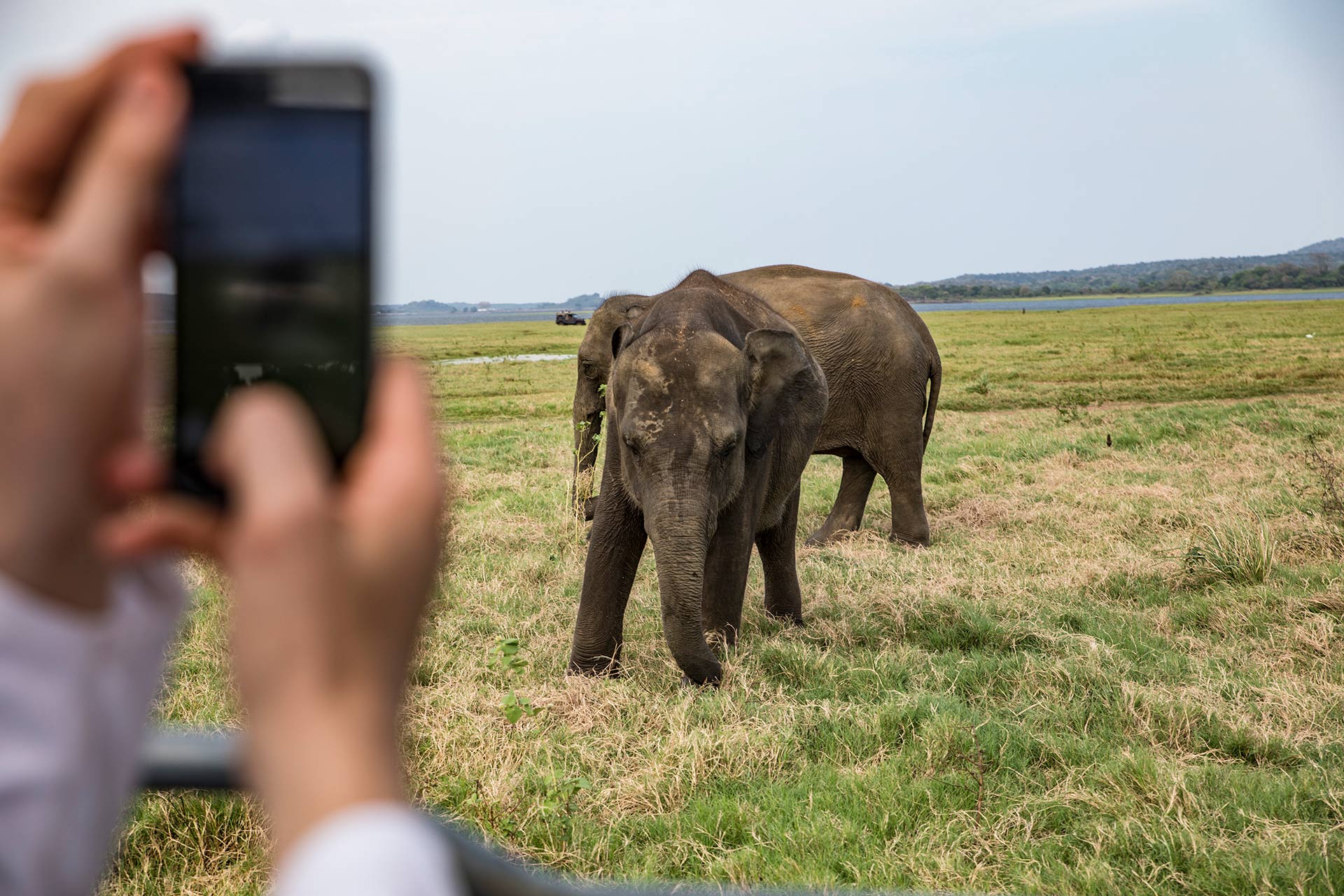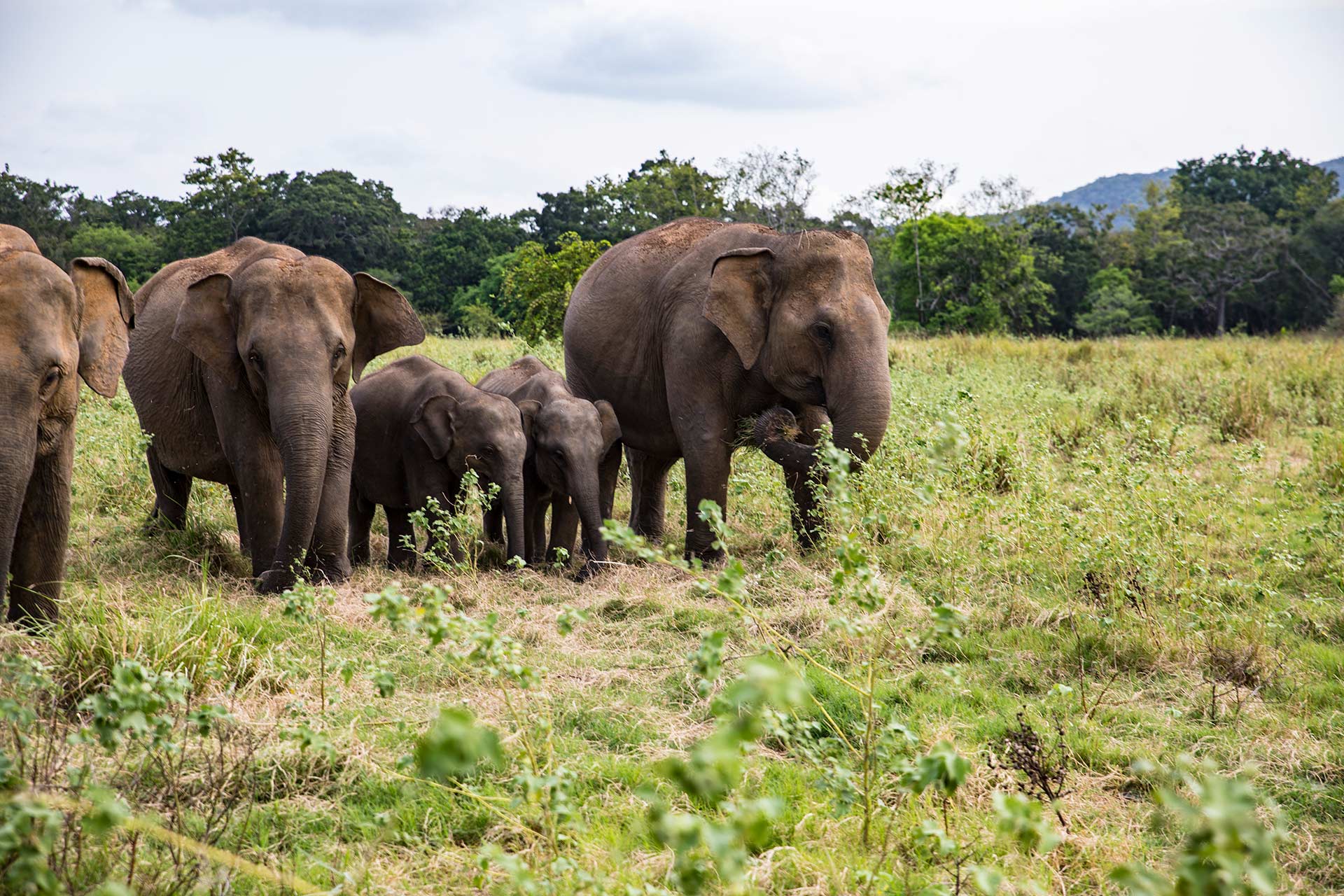 SIGIRIYA ROCK
Also known as Lion Rock, Sigiriya is built on top of a huge boulder 1,200 steps high by King Kasyapa in 477 AD. King Kasyapa escaped to Sigiriya after killing his father, the king, and during his 20 year reign built a royal complex on top of the 200 meter-high rock. Along with being an engineering feat, Sigiriya showcases some of the oldest surviving frescoes from Sri Lankan antiquity on the exterior of the rock. And while much of the palace has been swept away with time, one key feature still functioned nicely for us in the heat: the swimming pool.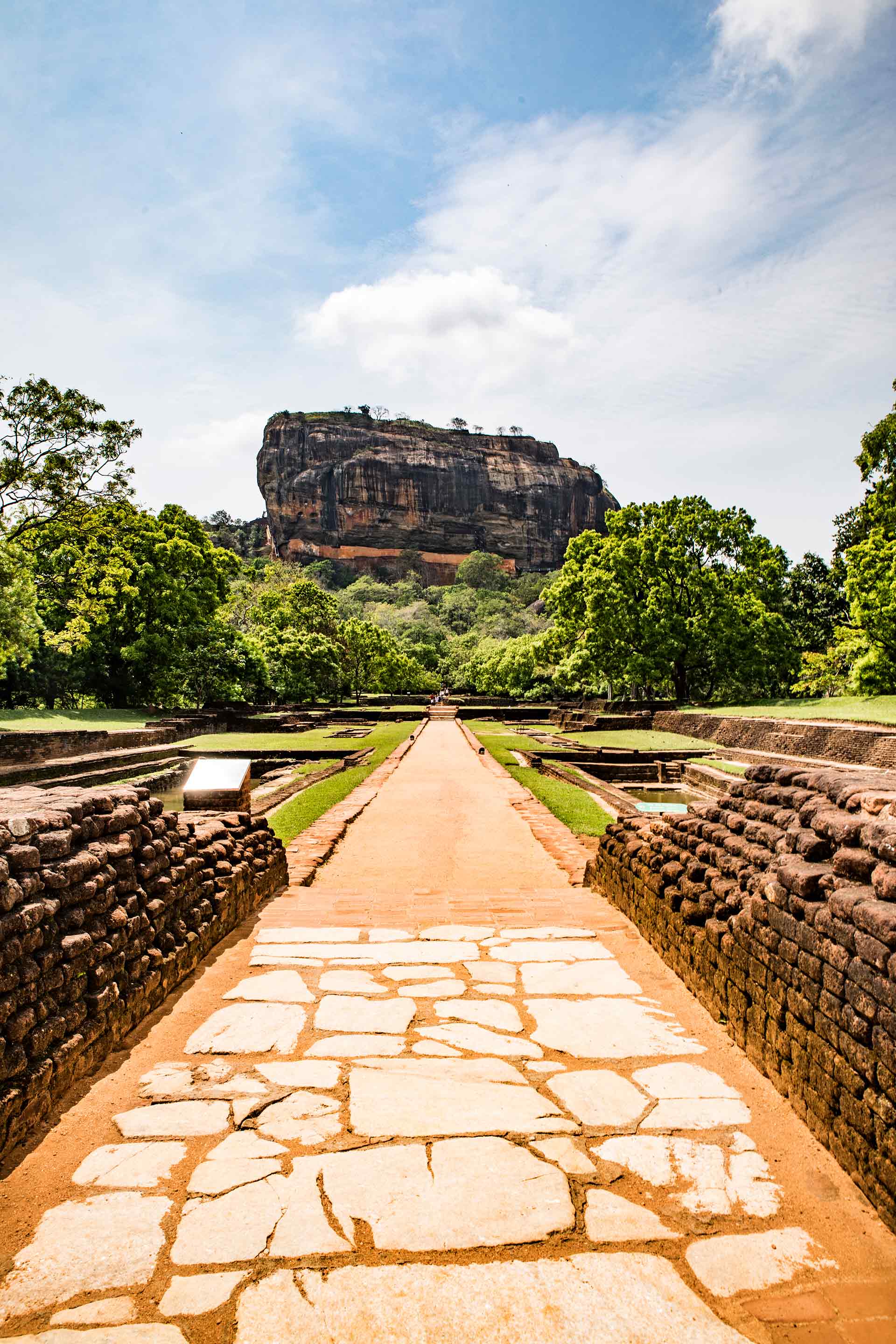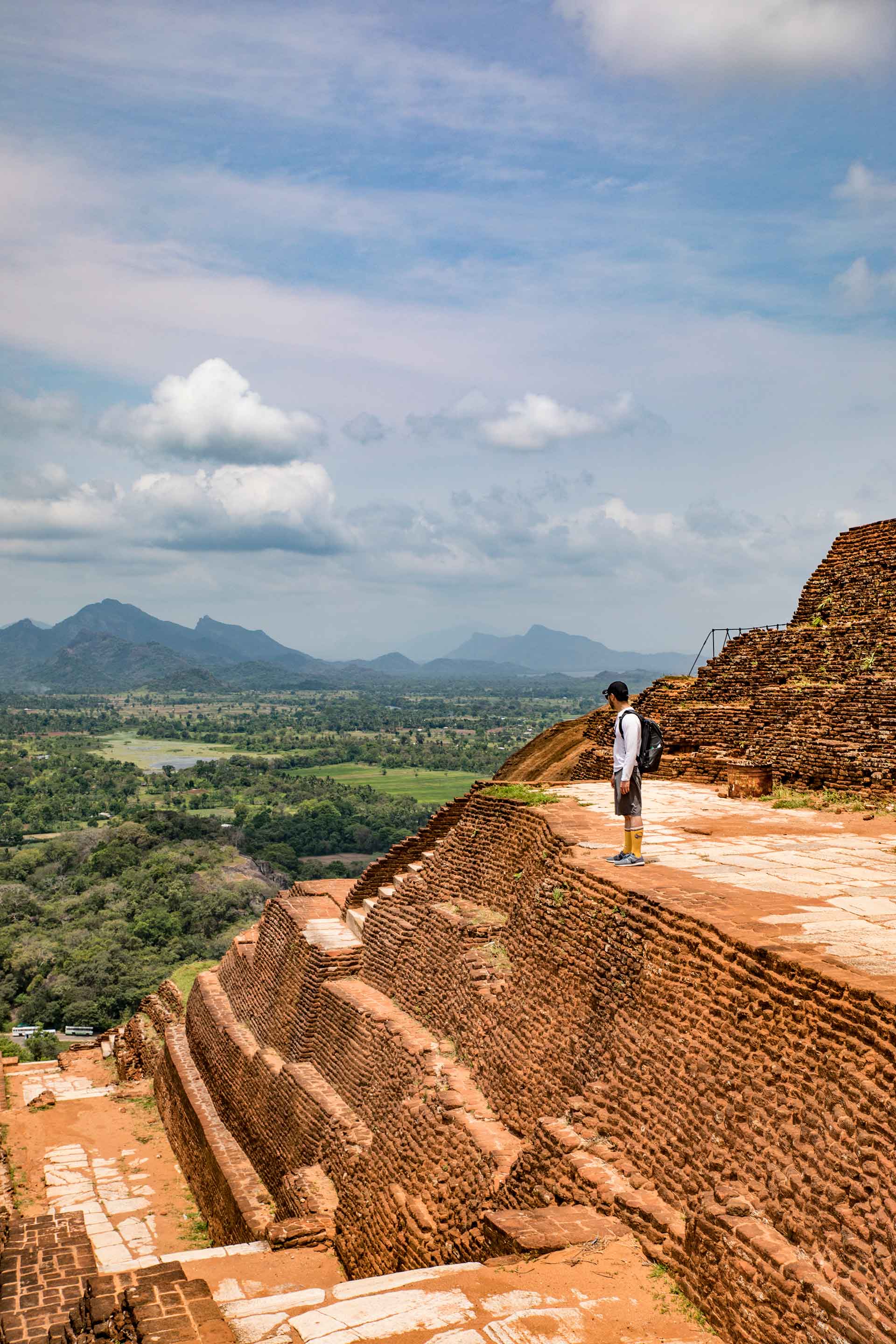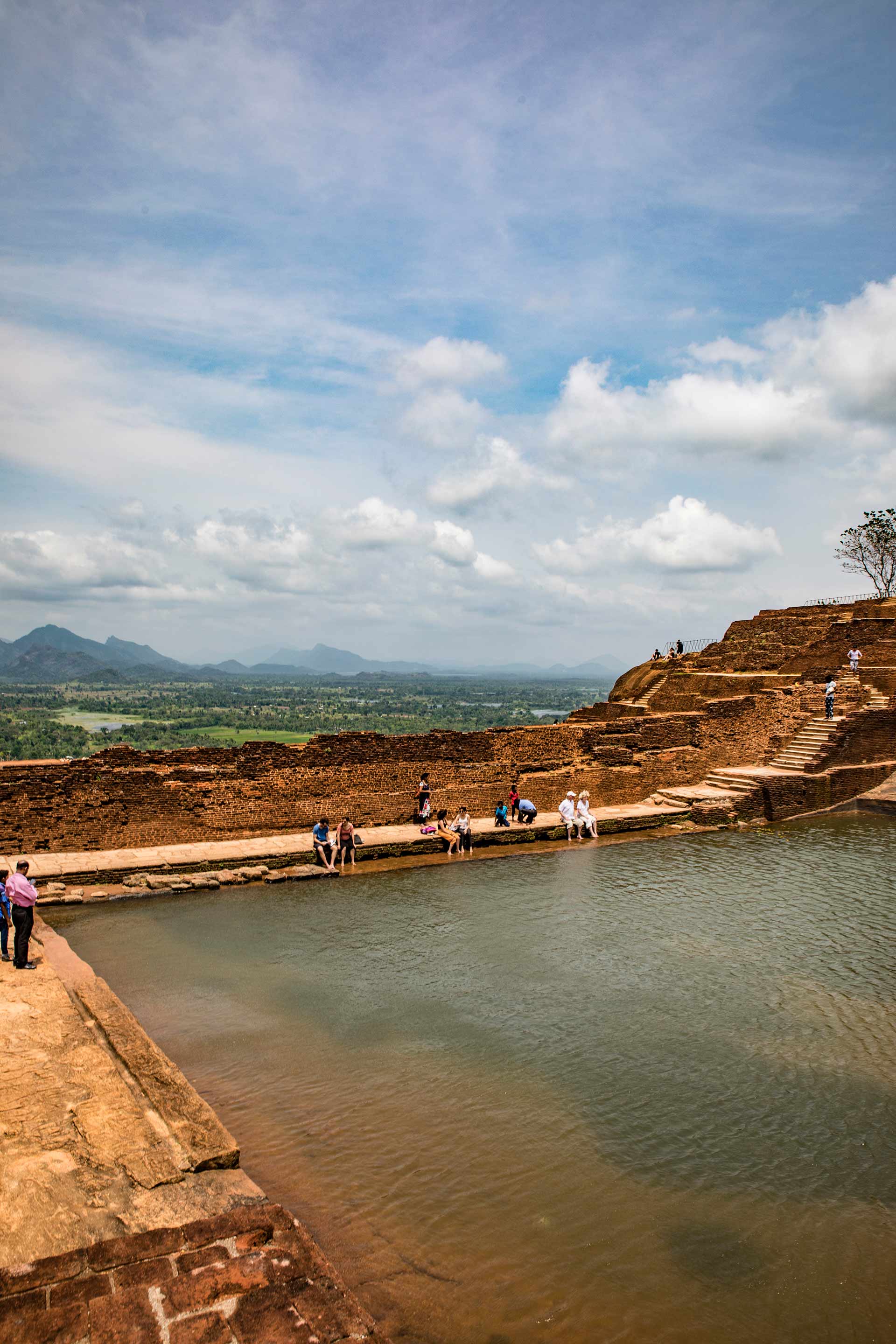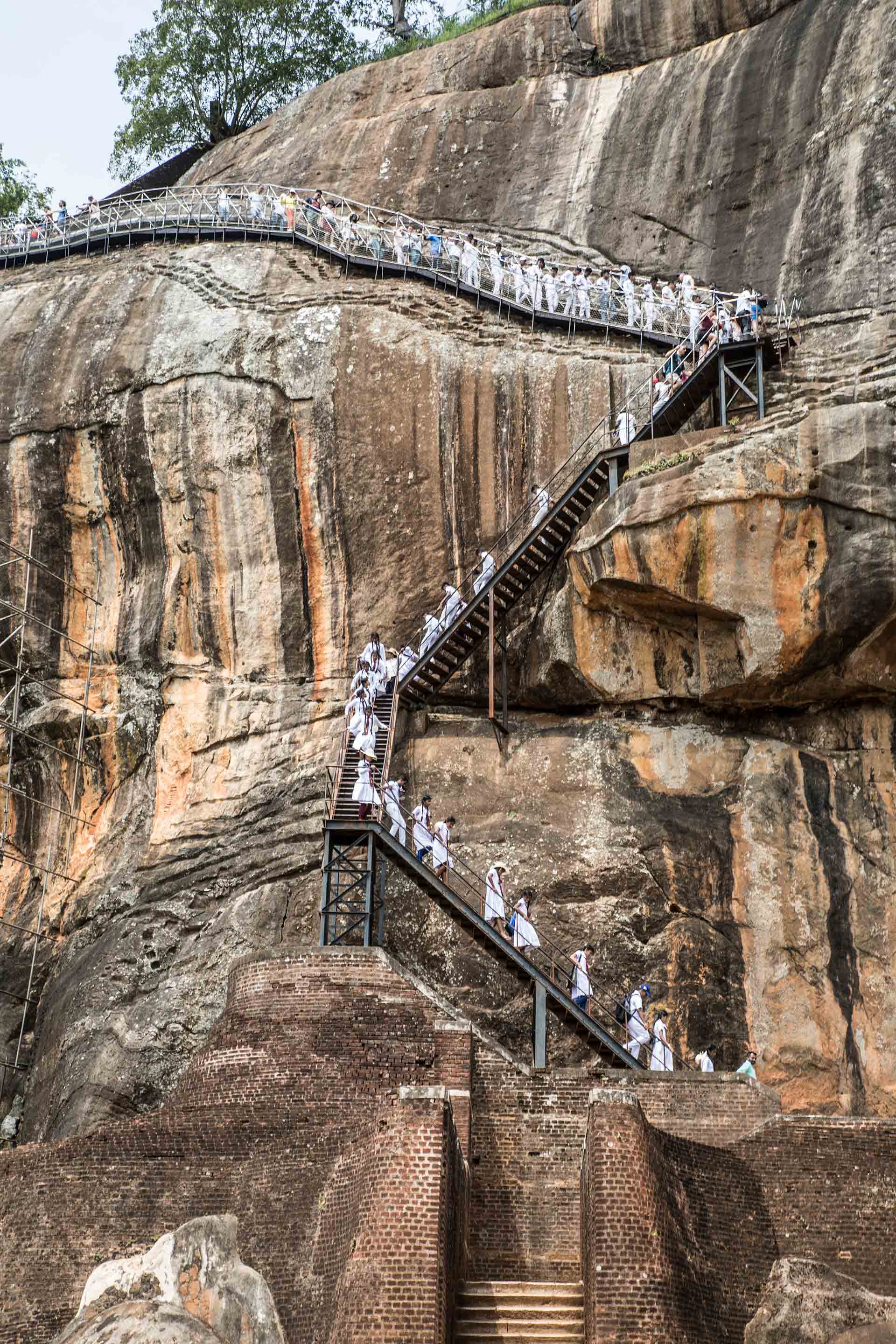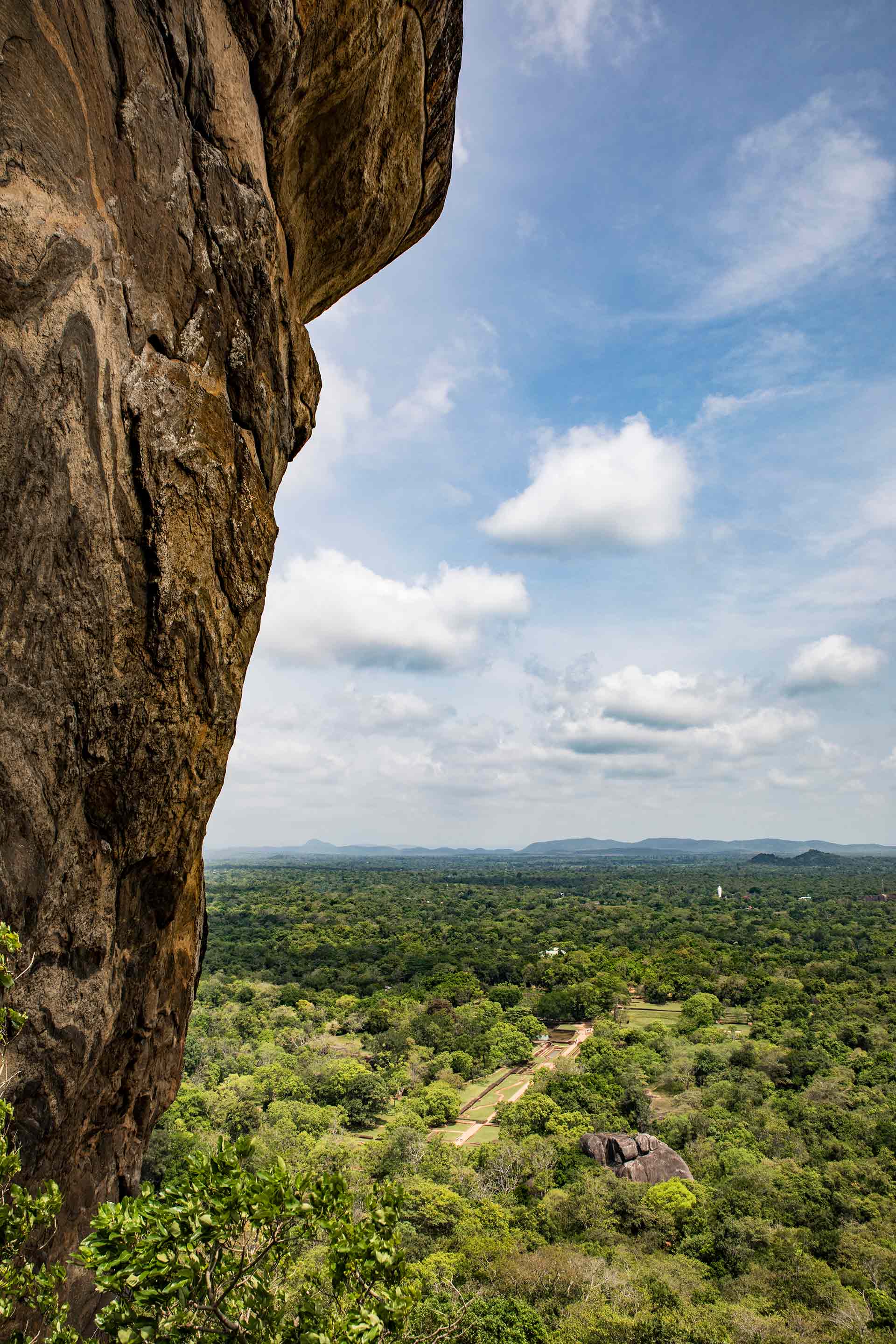 DAMBULLA CAVES
This UNESCO World Heritage Site is the largest and best preserved Buddhist cave temple complex in Sri Lanka. The first Dambulla Cave was built in the 1st century BC and since then subsequent rules have built additional caves into the side of the granite cliff. As we climbed to the monastery entrance we enjoyed some sweeping views of Sigiriya and some dogs and monkeys relaxing and grooming each other on the sloped mountain side.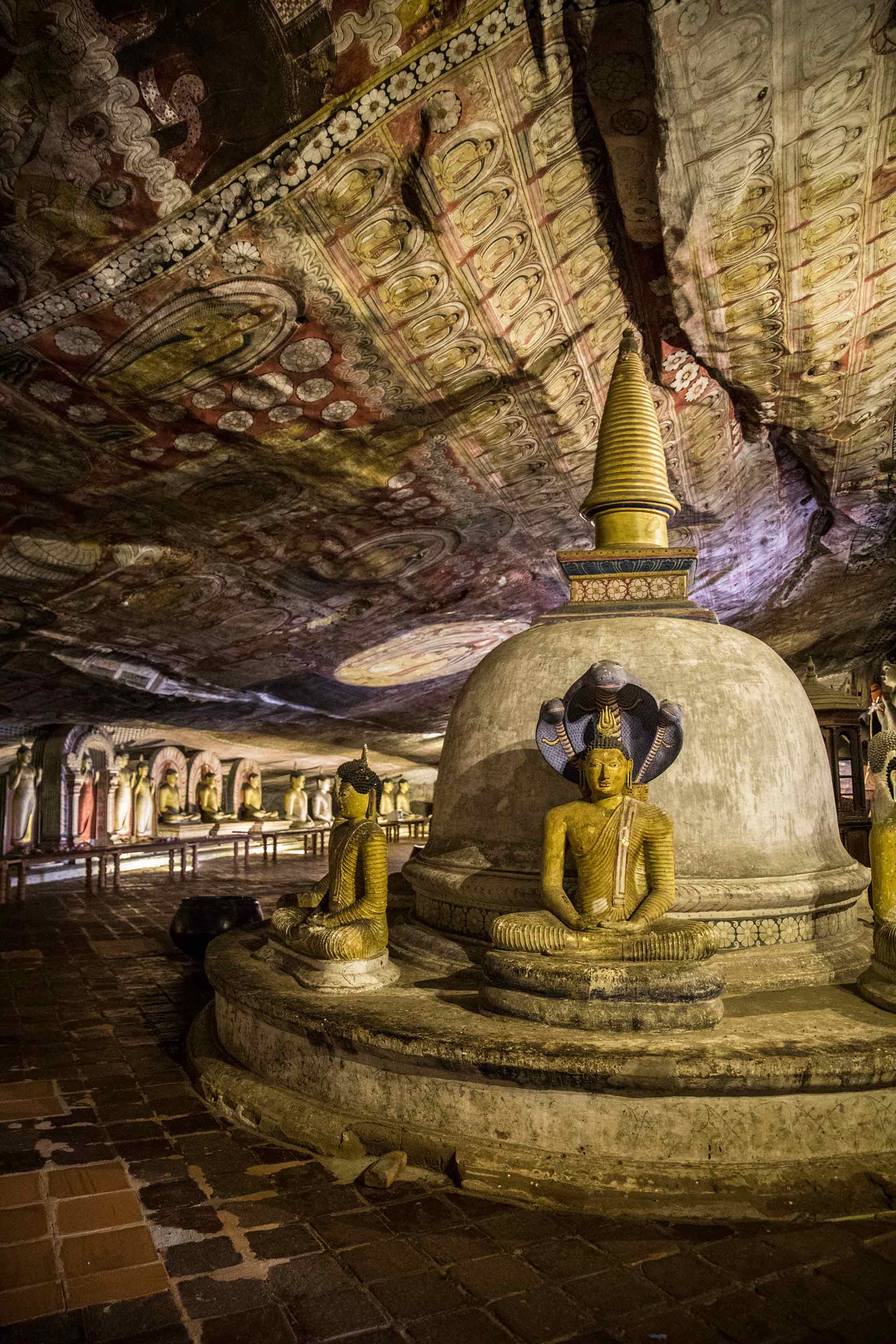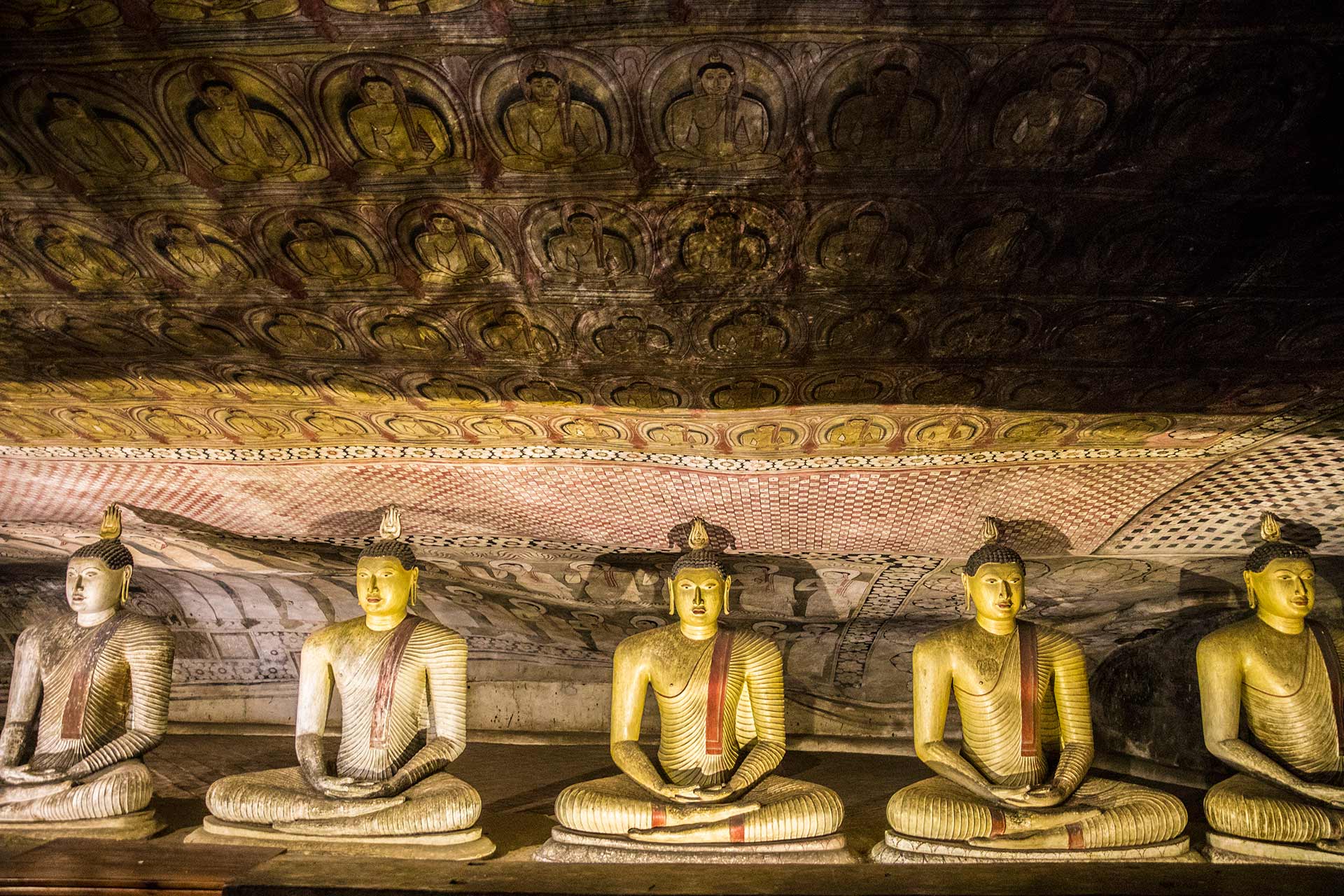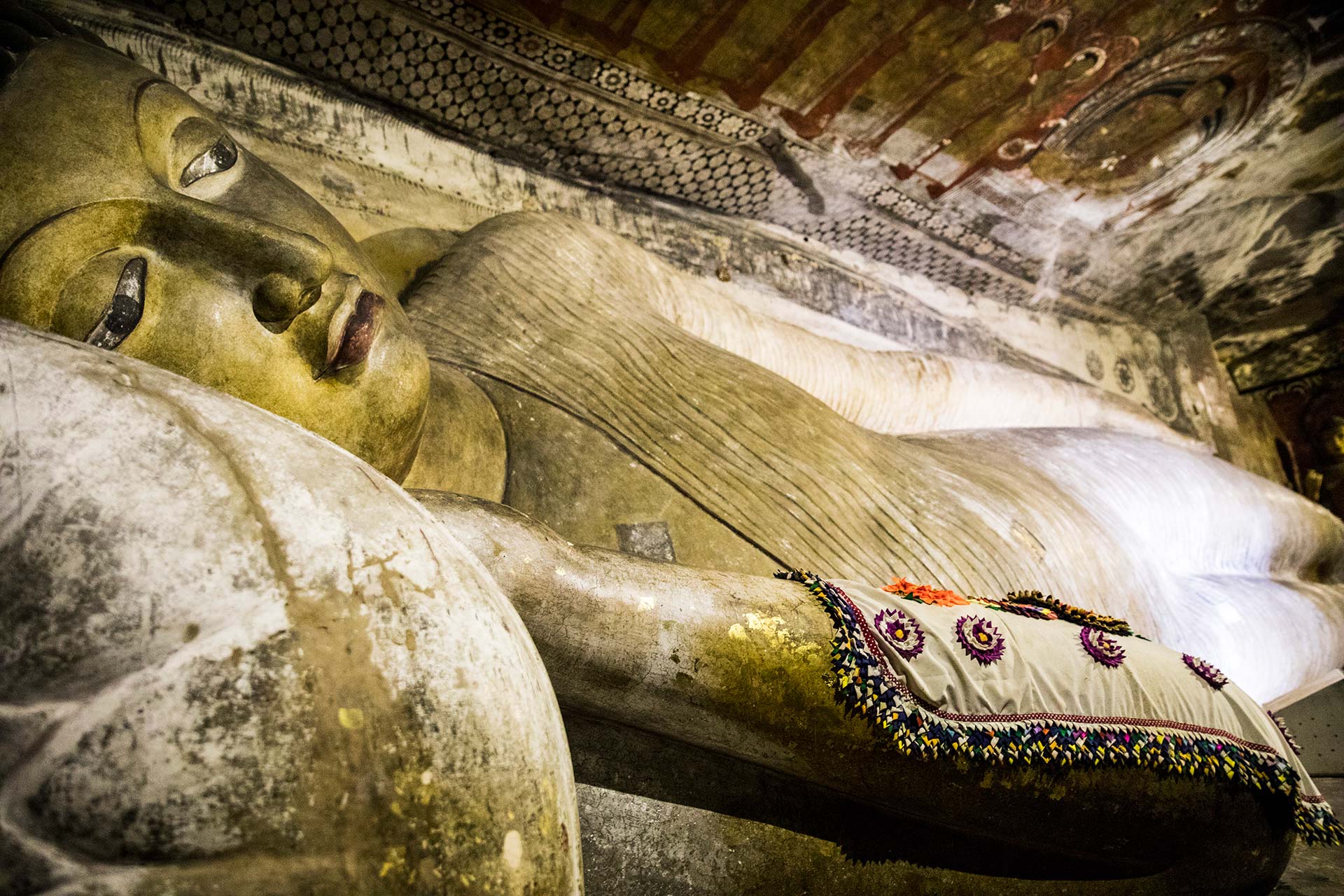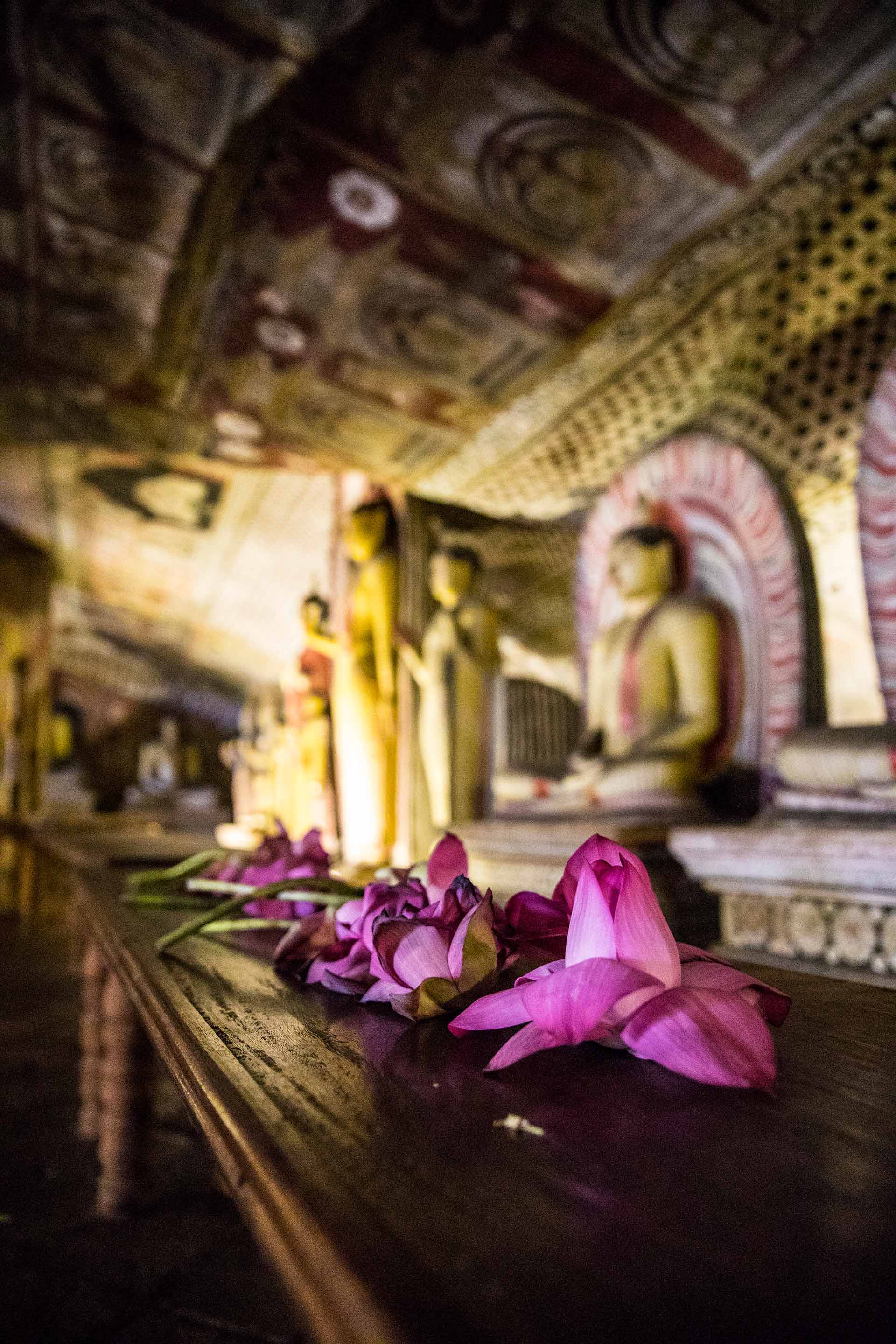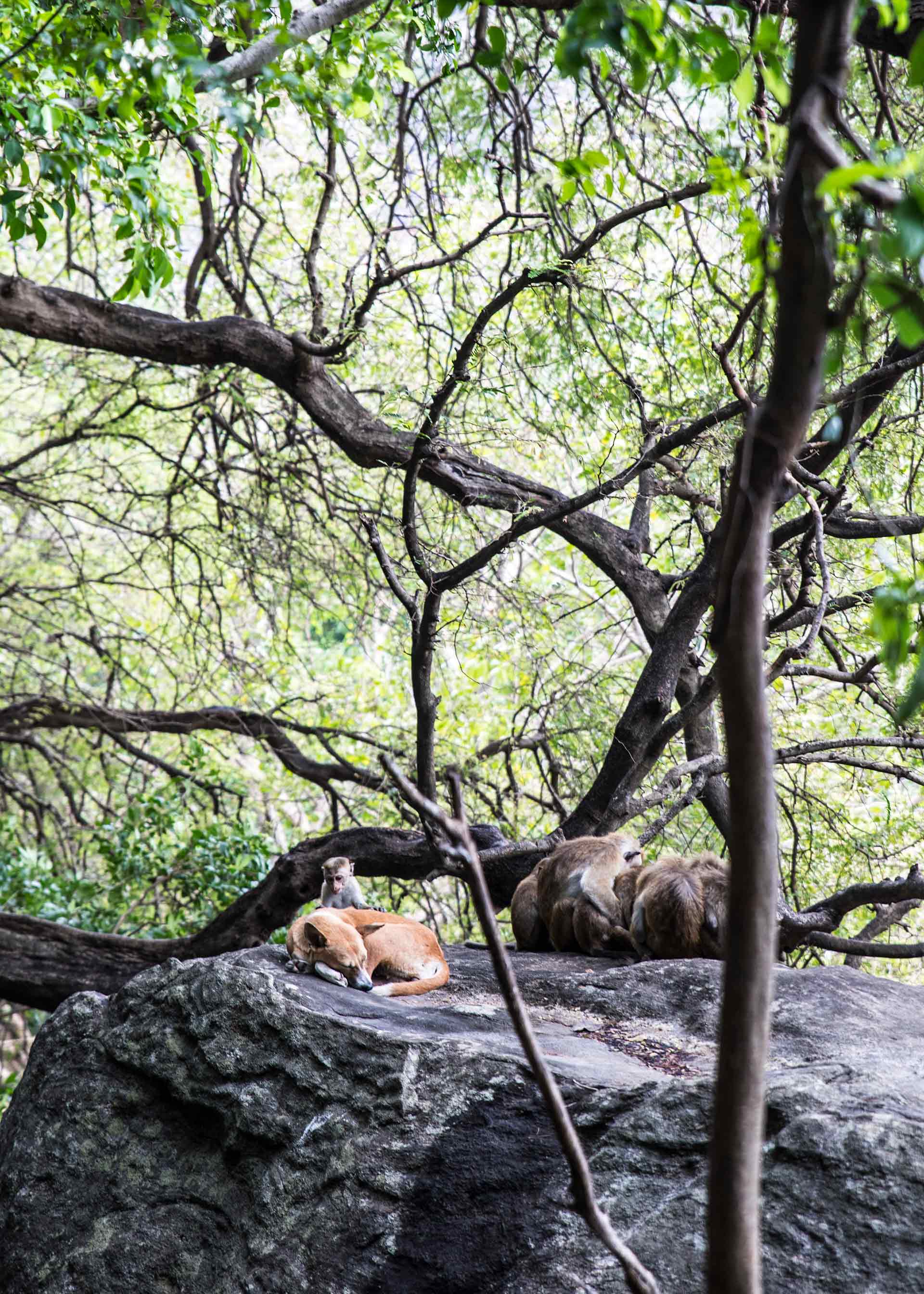 (images by HonestlyYUM)