My love affair with passionfruit started in Taiwan when I would visit my grandparents. When passionfruit are in season, they are everywhere and so cheap. Just a few bucks will buy you heaps of passionfruit. Coming from the States, I had never experienced passionfruit in its raw form and was instantly hooked. I would tear through them and soon became an expert-speed-passionfruit eater, tearing off the tops and just squeezing the pulps and seeds into my mouth. I know, I sound like a mad woman. That's how much I love passionfruit. Although my favorite way of eating passionfruit is pouring them over yogurt, just how my grandmother would eat them every morning. This recipe turns this breakfast version into a frozen sweet treat. For me, the crunchy seeds are part of the joy of eating passionfruit but you could easily strain them out. These are ridiculously easy to make and the combination of creamy tangy sweet yogurt with tart passionfruit is just perfection!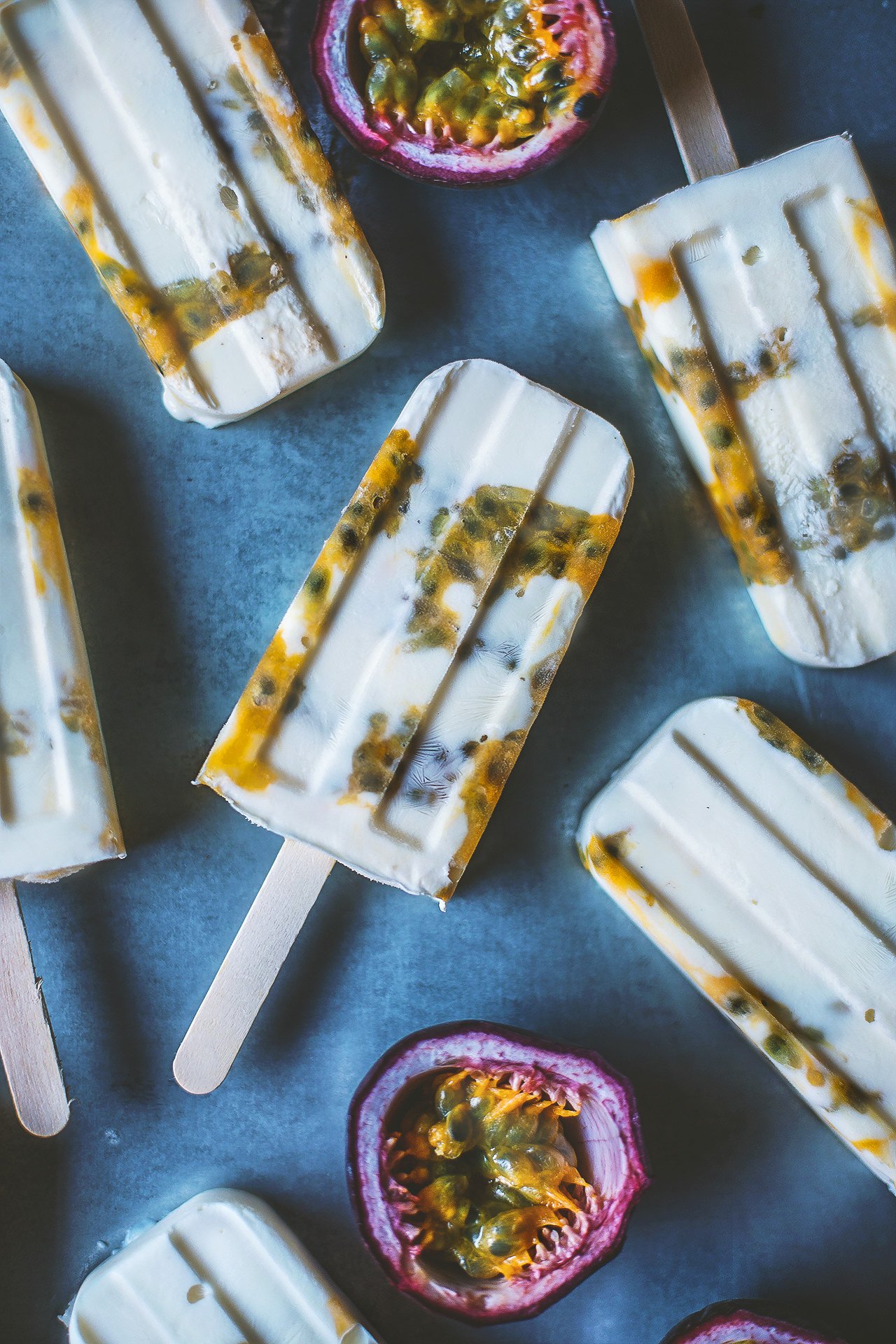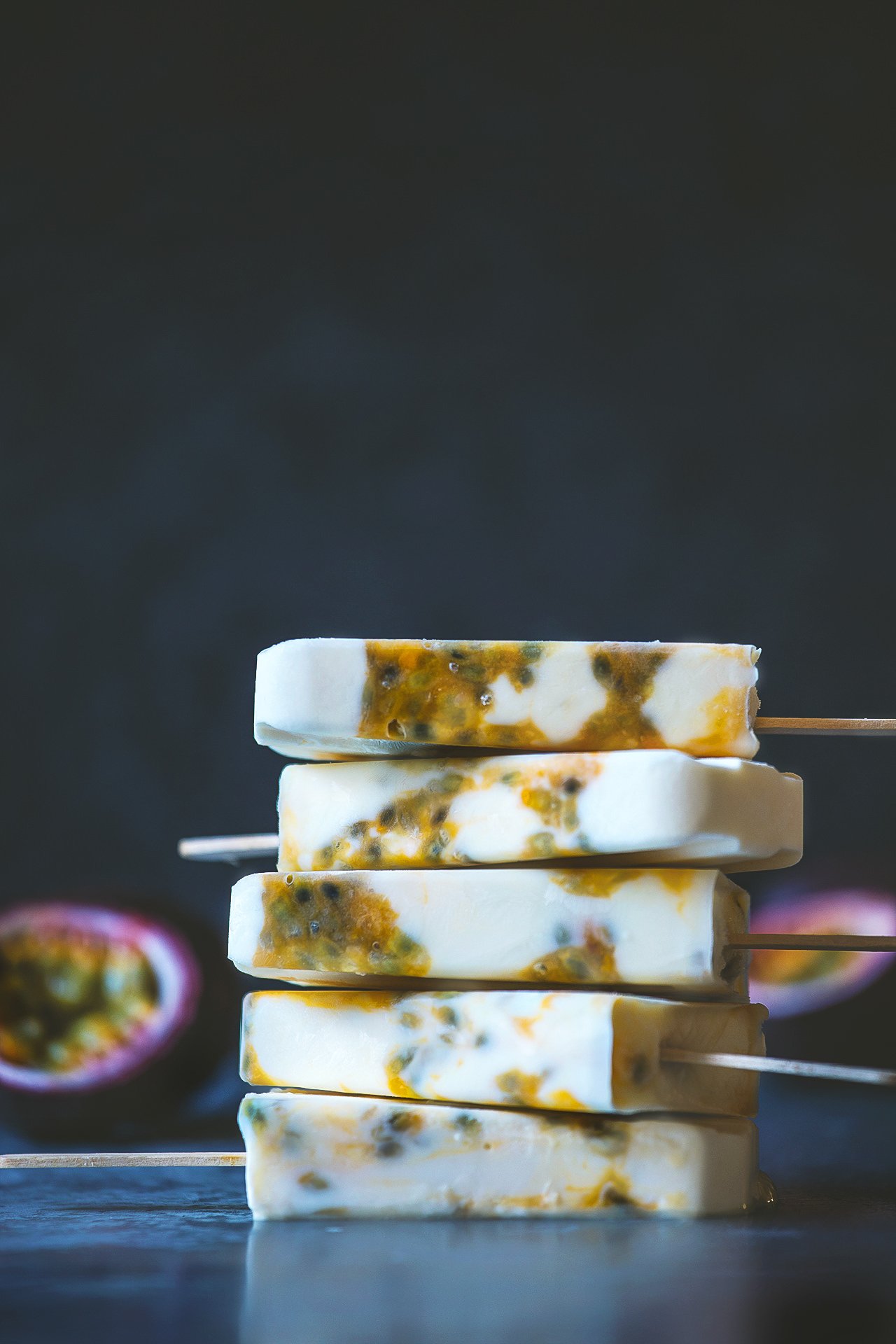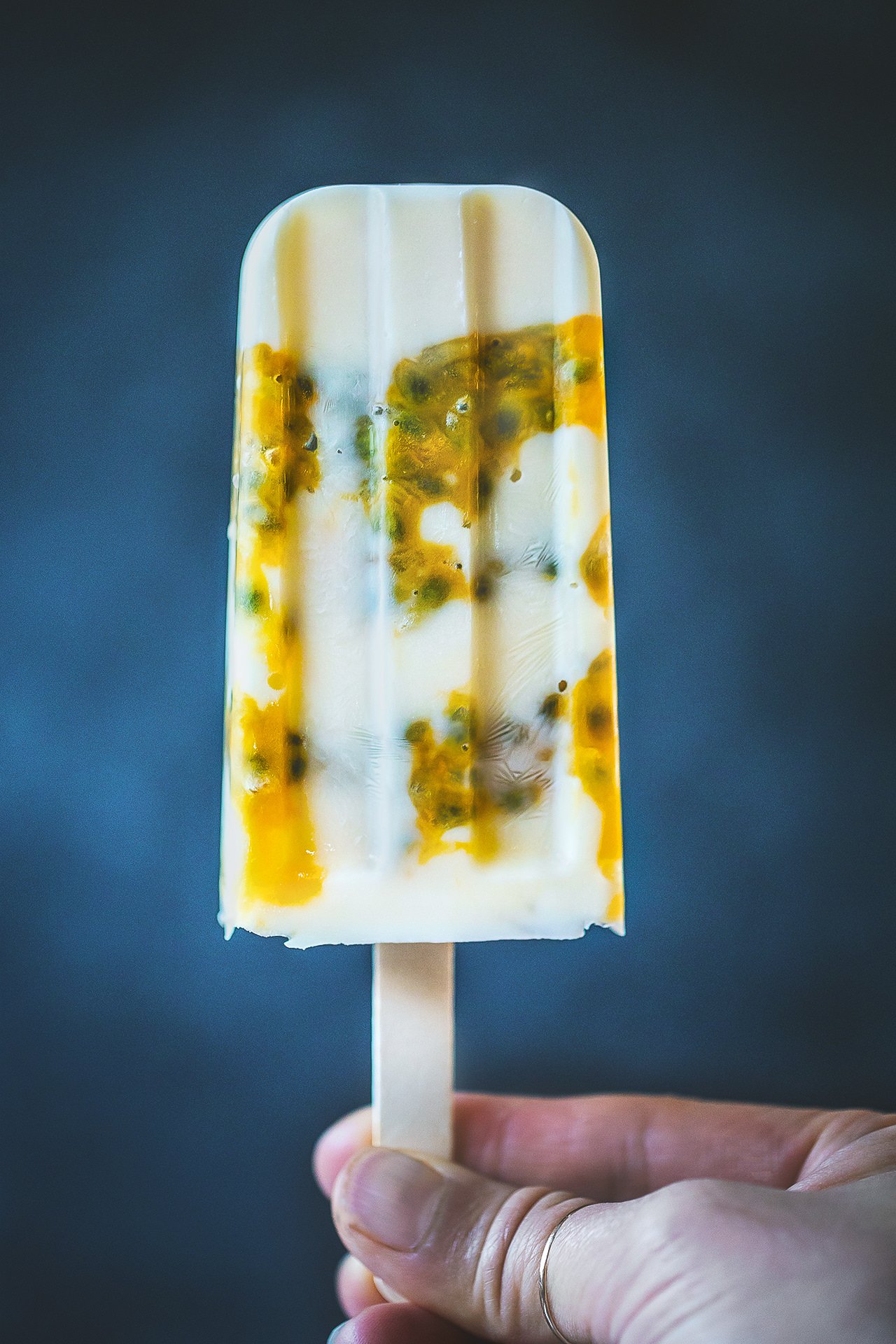 PASSIONFRUIT YOGURT POPSICLES

Ingredients:

2 1/2 cups of plain whole Greek yogurt (as I always urge, don't go low or non-fat, really makes a difference!)
4 tablespoons of honey diluted in 2 tablespoons of hot water
1 cup of passionfruit pulp, about 13-15 passionfruits (look for slightly wrinkled purple ones)

Directions:

Mix the yogurt with the honey and water.
Scrape out all the passionfruit pulp and seeds into a measuring cup with a spout.
Add a large spoonful of yogurt to the bottom of each popsicle mold. Pour a layer of passionfruit over the yogurt. Repeat in layers.
Add popsicle sticks and freeze overnight.  To unmold, run the outside of the mold under hot water until you can pull out the popsicle.
(images by HonestlyYUM)