When I said last week that I love cardamom, I wasn't lying. I remember when I fell in love with cardamom. It was during my first trip to India when I was in college and everywhere I went, we drank little cups of sweet chai. This chai wasn't the watered-down, cinnamon-milk nonsense I remembered having in the States. This was thick, concentrated, so sweet and strongly perfumed with the scent of cardamom– it was like liquid candy in a cup. I drank chai morning, noon and night and in between. I've stuck with the very basic chai recipe I learned in India, just milk, tea, sugar and cardamom but over the years, I've developed this amazing chai recipe that incorporates more spices and I've made this recipe extra fire-y spicy with black peppercorns and ginger. A small cup will warm you from your head to your toes! I love my chai thick and rich so the liquid is mostly milk, and although you could adjust to low-fat milk or less milk, trust me when I tell you that using whole milk here makes a huge difference. Chai is also enjoyed in small portions so using whole milk and sugar here isn't necessarily unhealthy here in these small portions. If you love this chai recipe, stay tuned later this week for more chai love!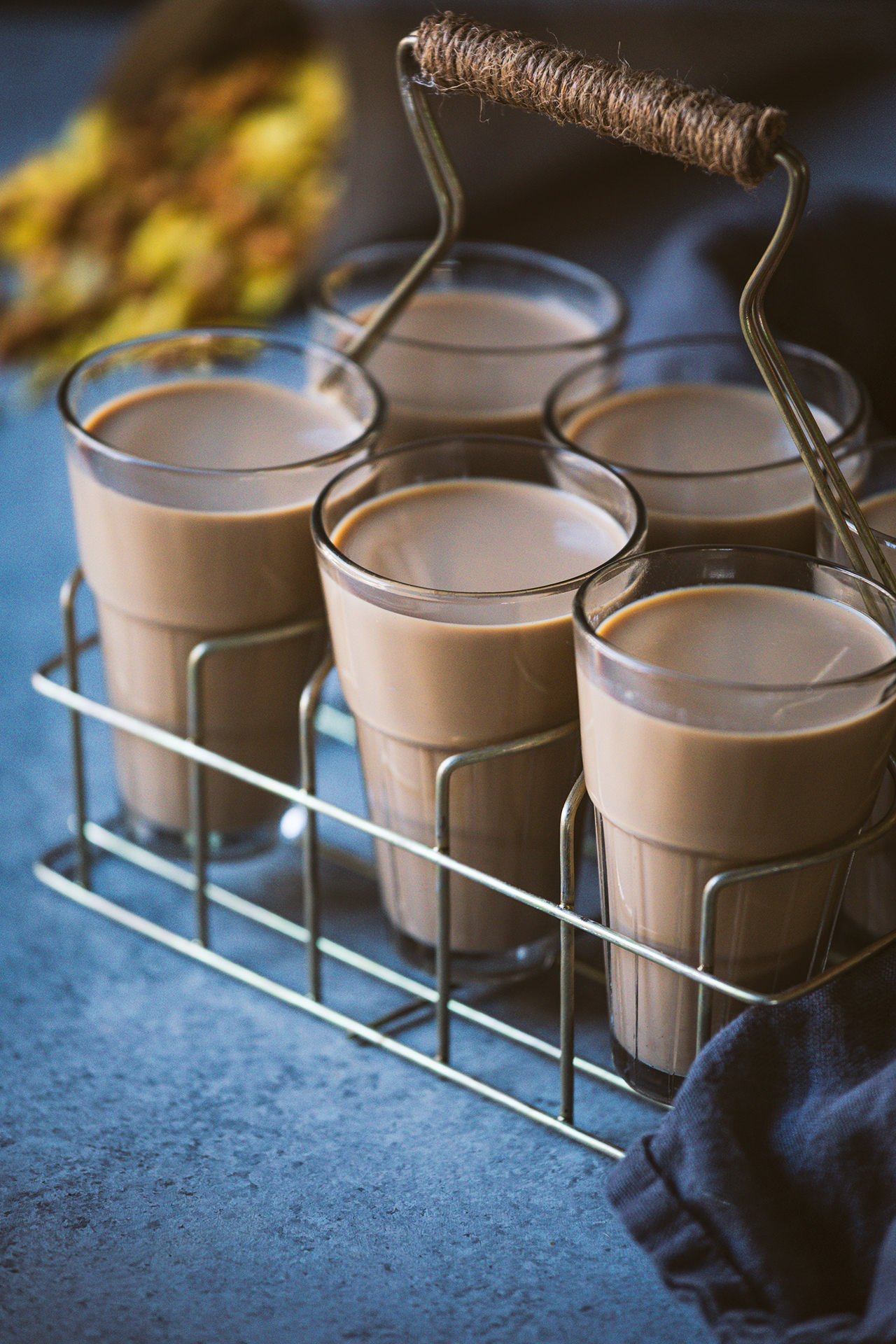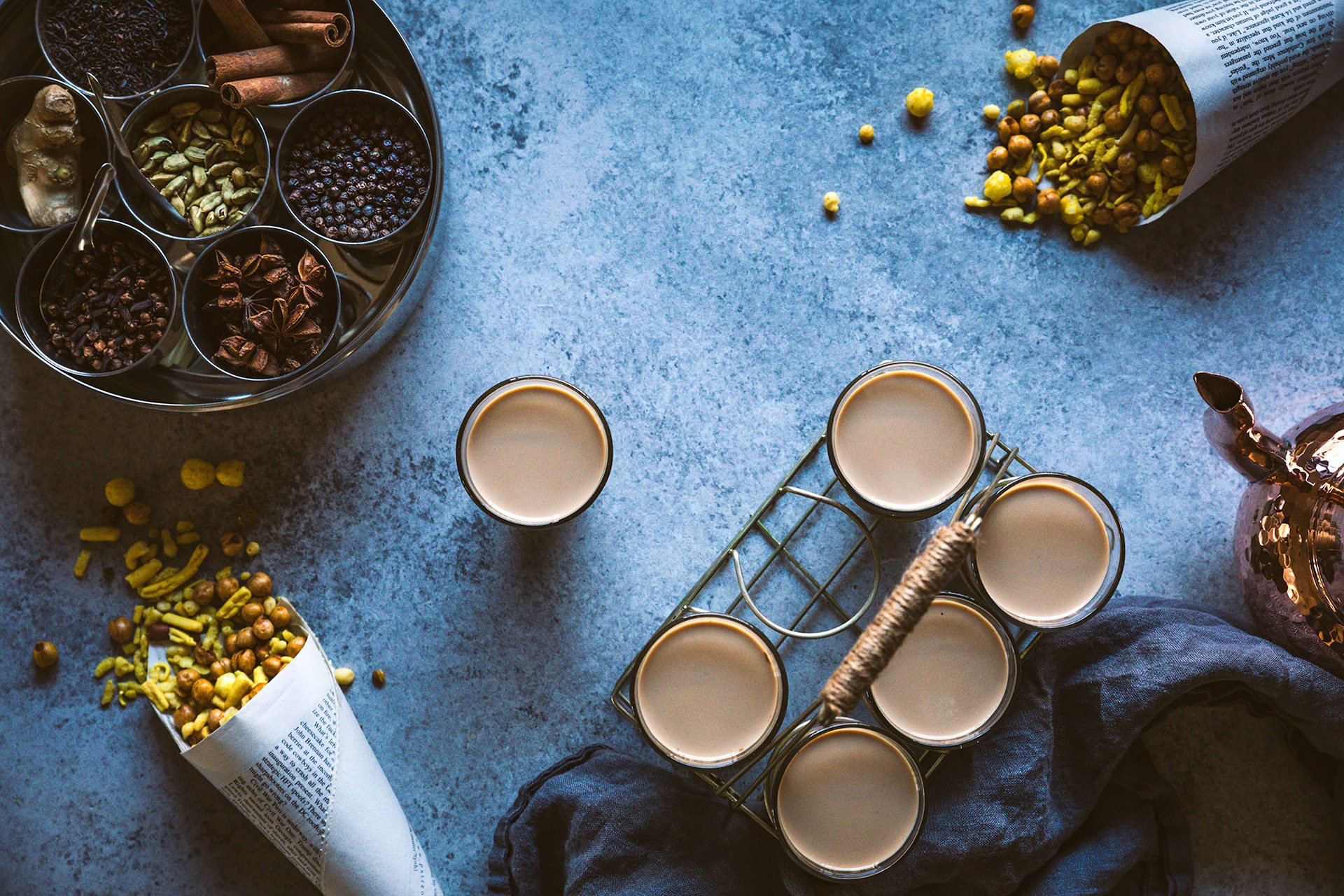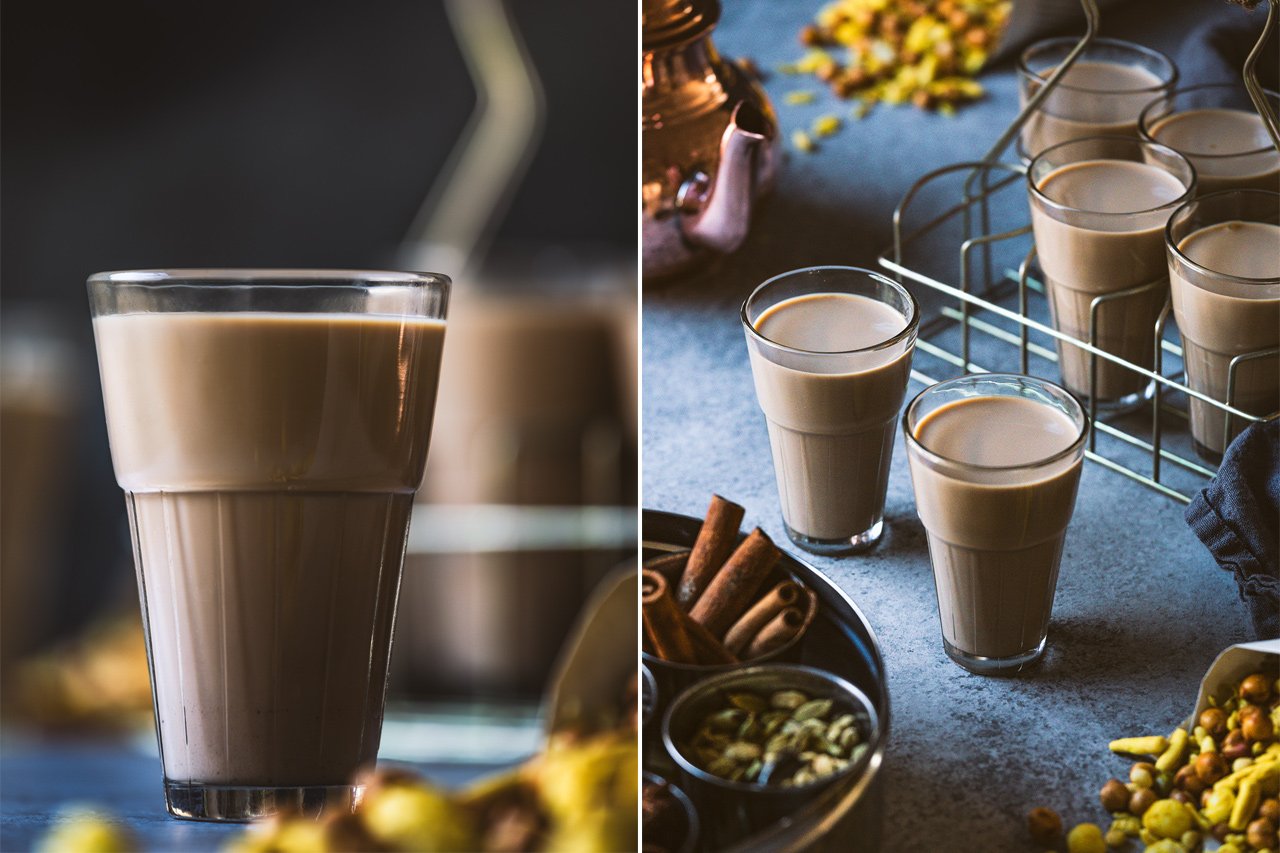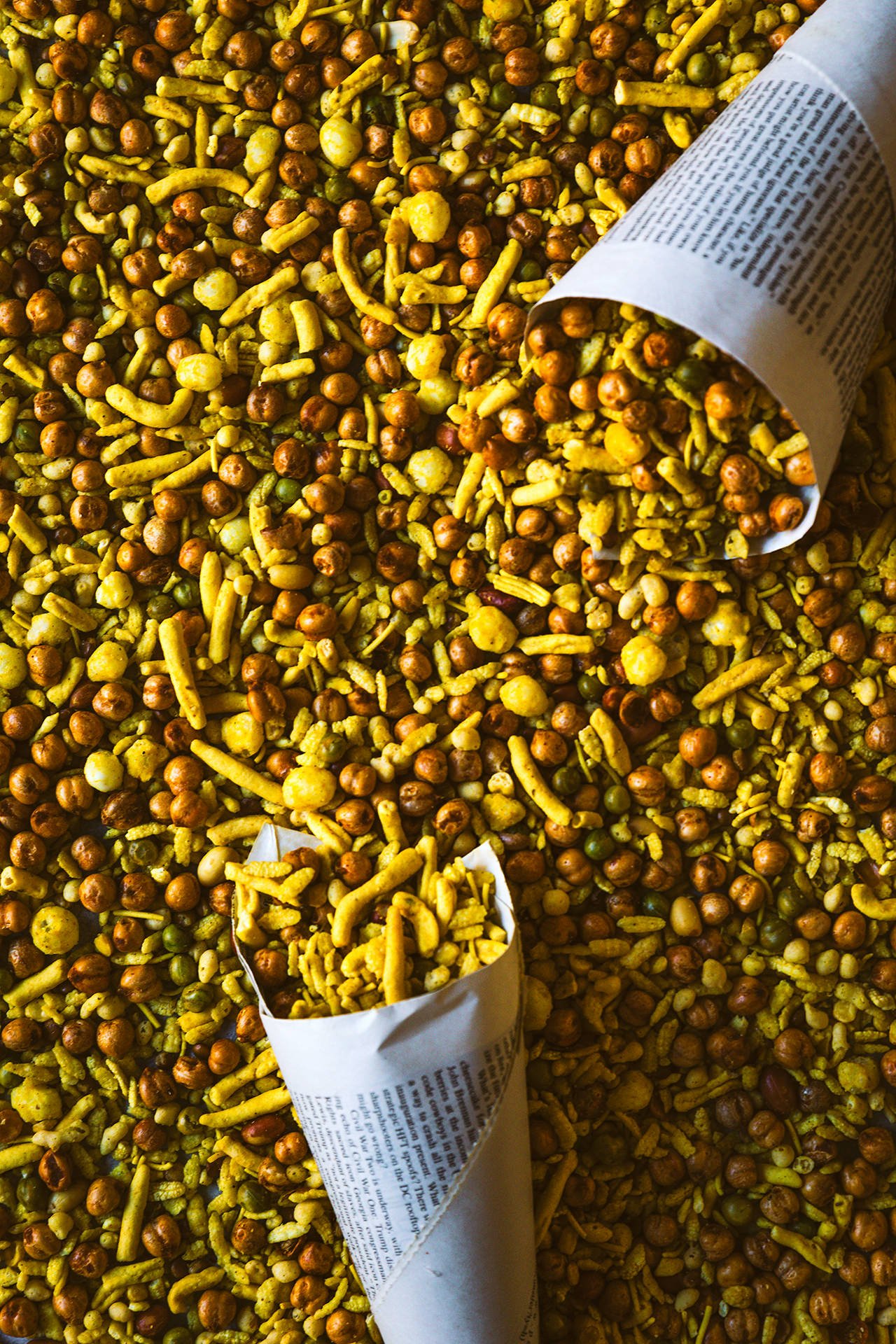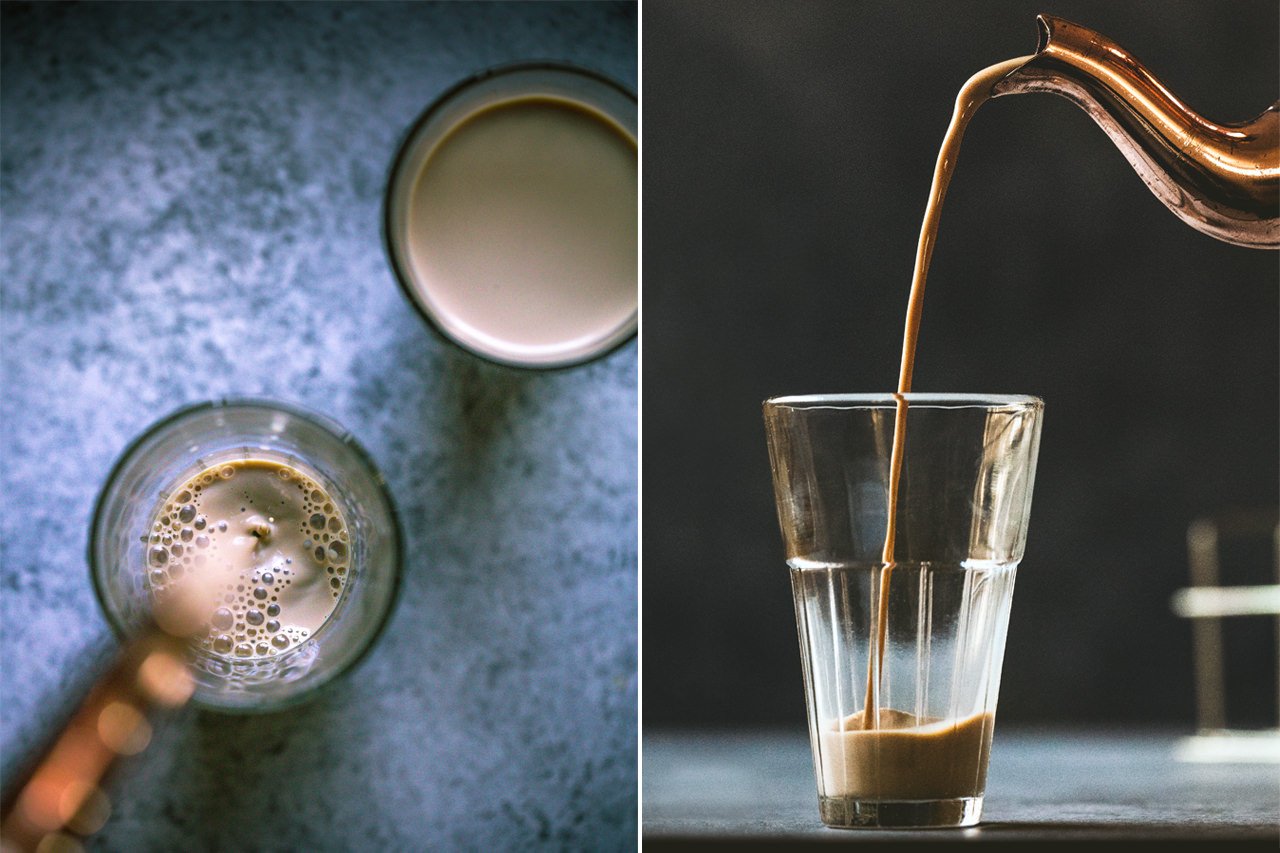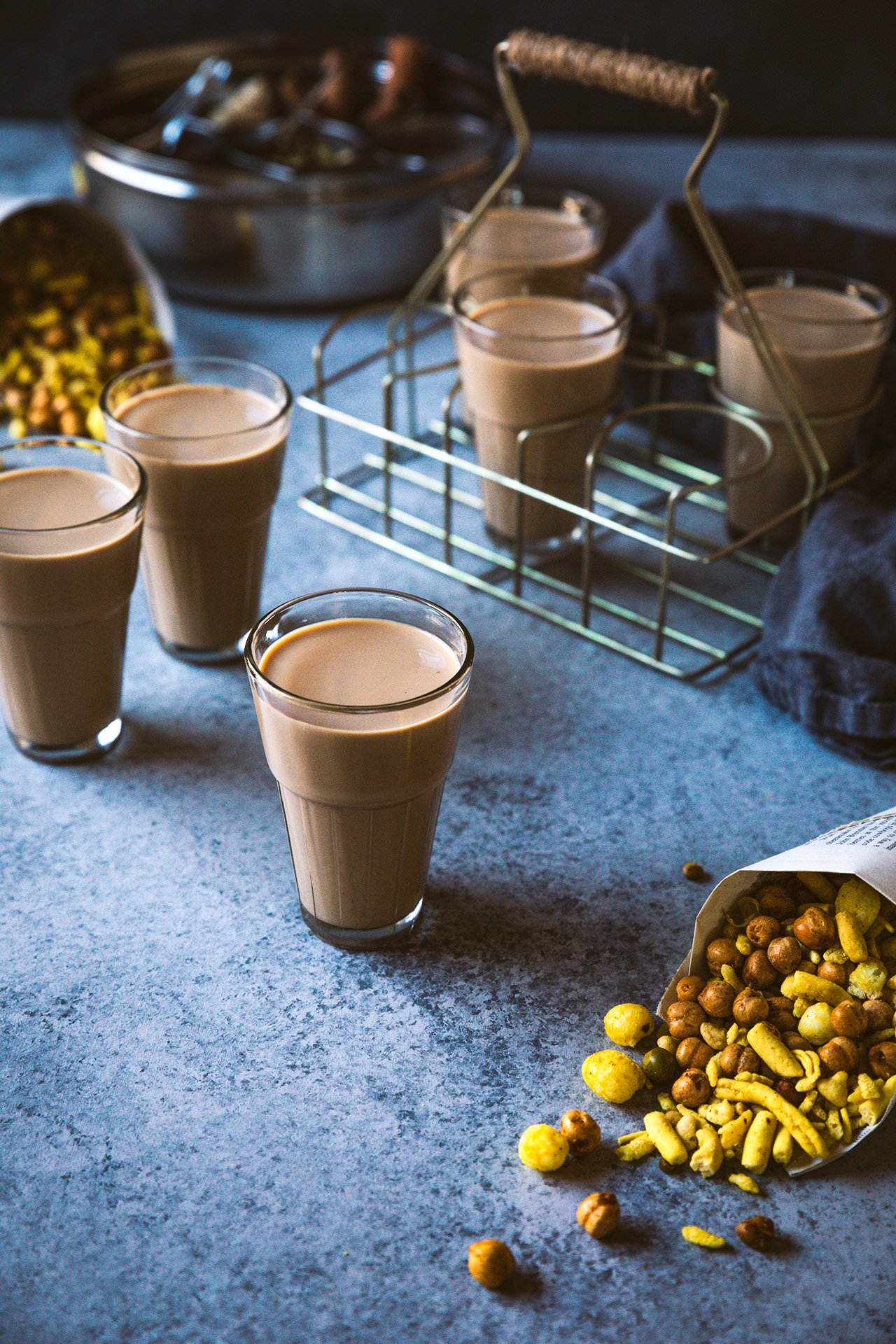 SPICY CHAI

Ingredients:

1 cup of water
4 cups of whole milk
15 green cardamom pods
1 stick of cinnamon
5 cloves
1 whole star anise
2 tablespoons of black peppercorns
large 2-inch piece of ginger, sliced
5 black tea bags
3 tablespoons of sugar

Directions:

Remove seeds from the cardamom pod by smashing the pod with the side of a knife and removing the black seeds. Discard the green shells. Crack the black peppercorns by placing them into a zip lock bag and lightly crush them with a mallet (or something else flat and heavy). You just need the peppercorns to be cracked in half.
In a medium size pot, combine the water, milk, cardamom seeds, cinnamon, cloves, star anise, crushed peppercorn and sliced ginger. Bring to a boil and lower heat to a low simmer for about 10-15 minutes. Add the tea bags with the tags hanging over the side. Steep for another 15 minutes over very low heat. Add the sugar and stir gently to dissolve. Using the back of a spoon gently press the tea bags to extract even more tea.
Strain tea over a thin mesh sieve into glasses.
(images by HonestlyYUM)