You might say I'm getting old, but I've been particularly fond of low-alcohol cocktails of late. Don't get me wrong, I still enjoy a stiff drink at the end of a long day. It's just that if I'm sipping low-proof libations, I can indulge in more than just one. Needless to say, when I read about these fennel rhubarb cocktail pitchers from Outerlands in a recent version of Bon Appétit, I was on board and ready to ride.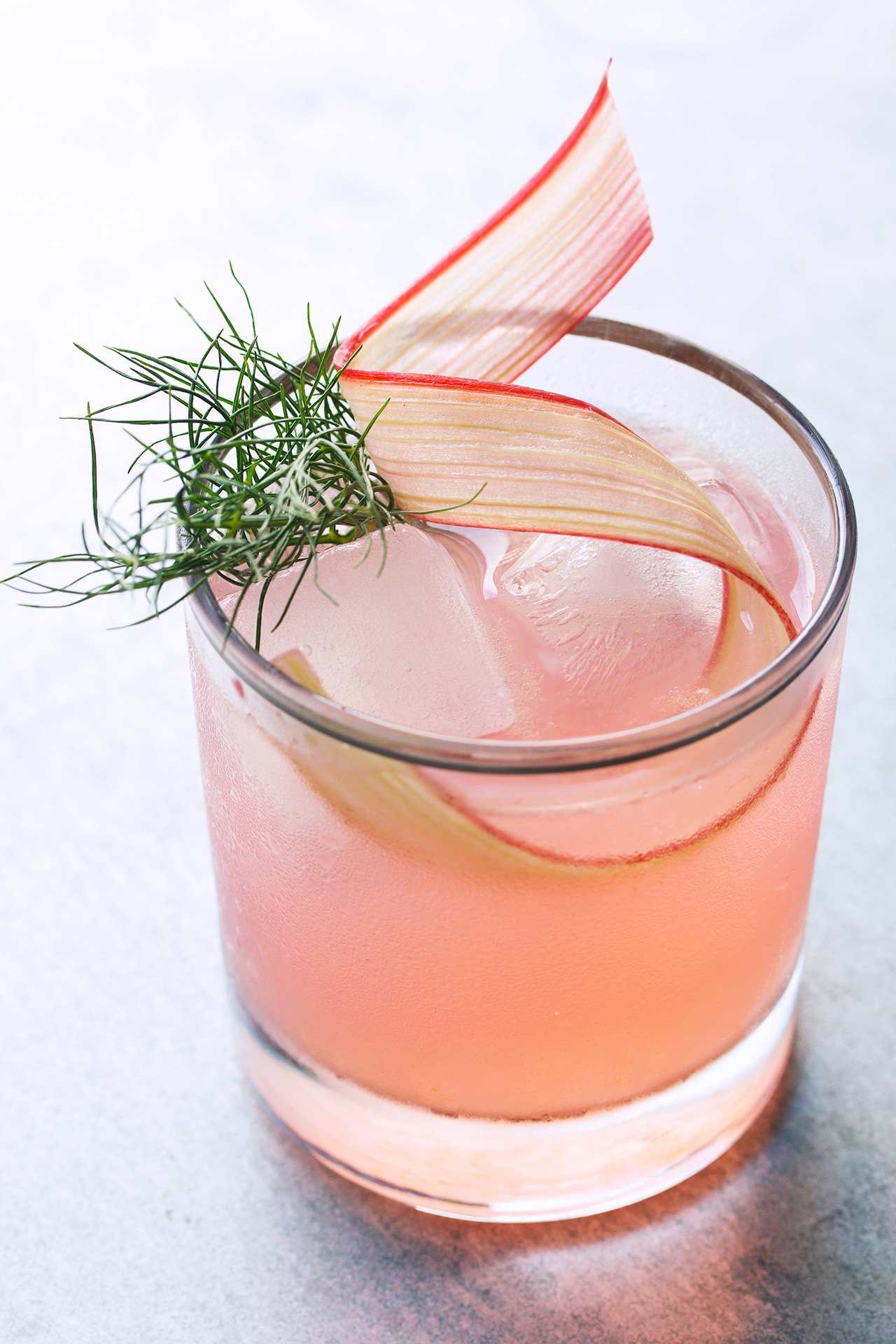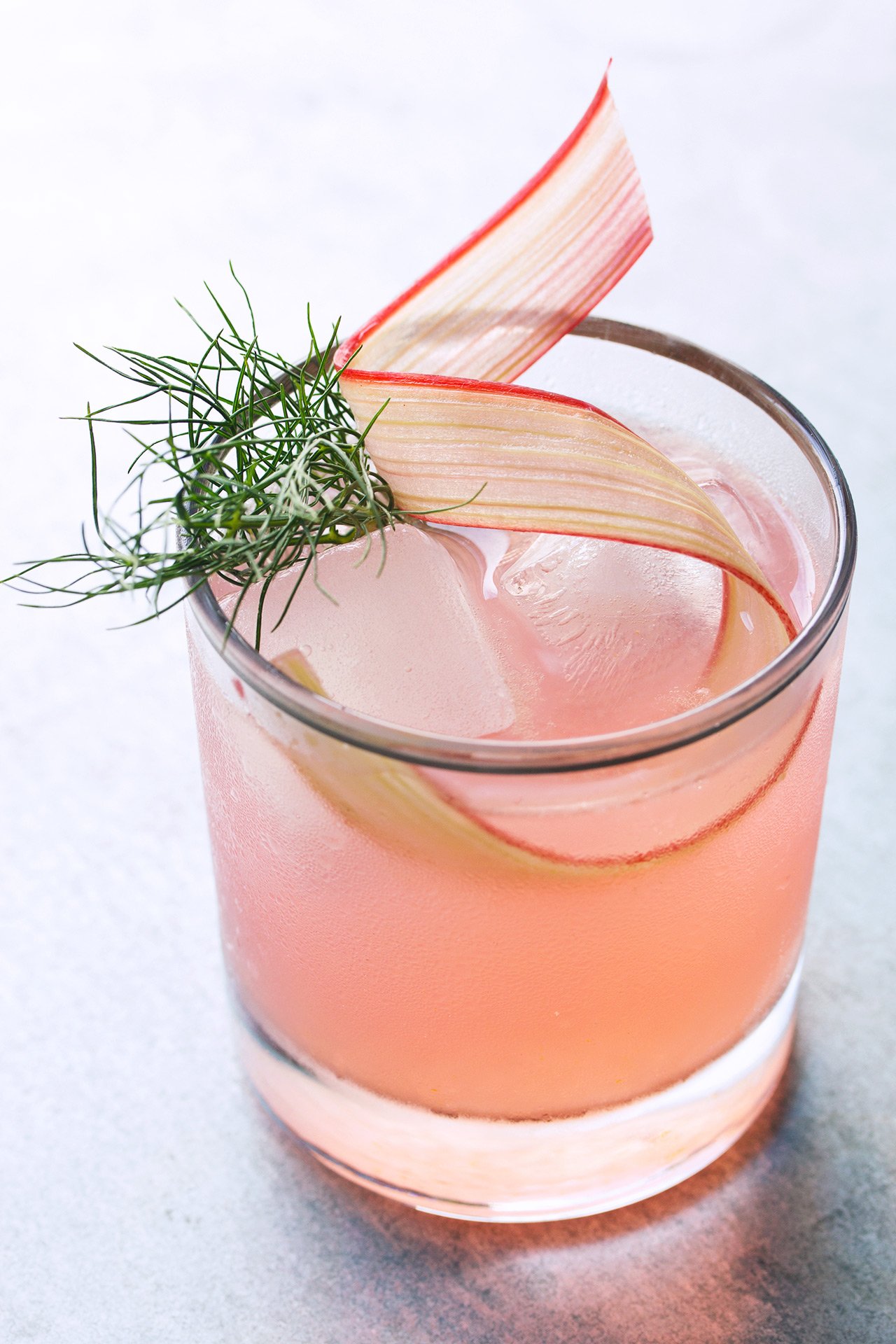 Outerlands takes the time to infuse their vermouth with the fennel in advance. It takes 48 hours, is super simple, and worth the wait. I suggest you give their version a go if (unlike me) you can plan in advance, and/or are looking for a larger batch of cocktails – their recipe serves eight. Instead, I wanted to come up with a way to achieve a similar fennel flavor, just a bit quicker. I went ahead and used the fennel bulb in addition to the rhubarb in the syrup. Also, garnishing with a big fresh fennel frond also helps pull out those lovely aromatics as you sip. This recipe is for one cocktail, but I might just have to make myself a couple extra . . .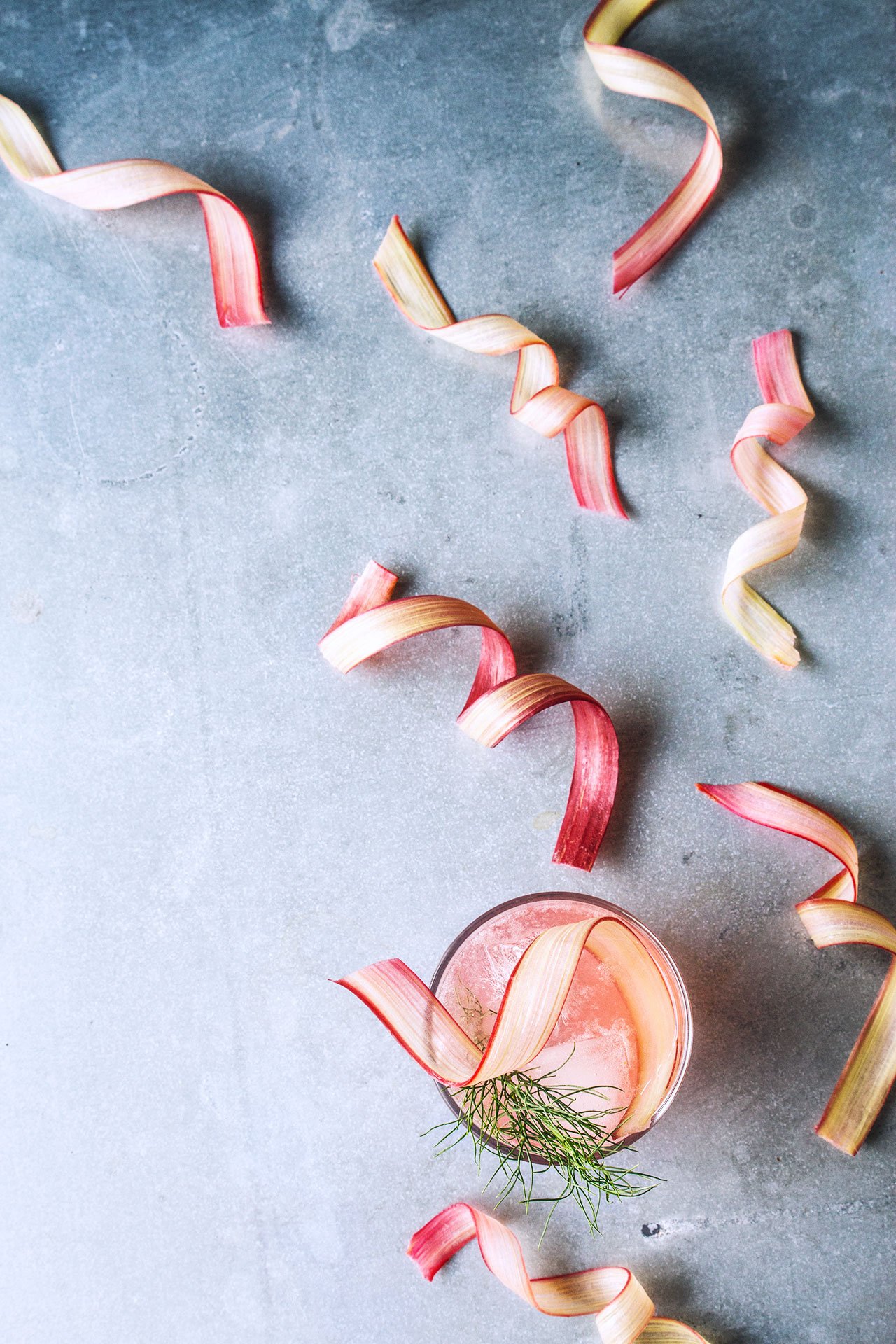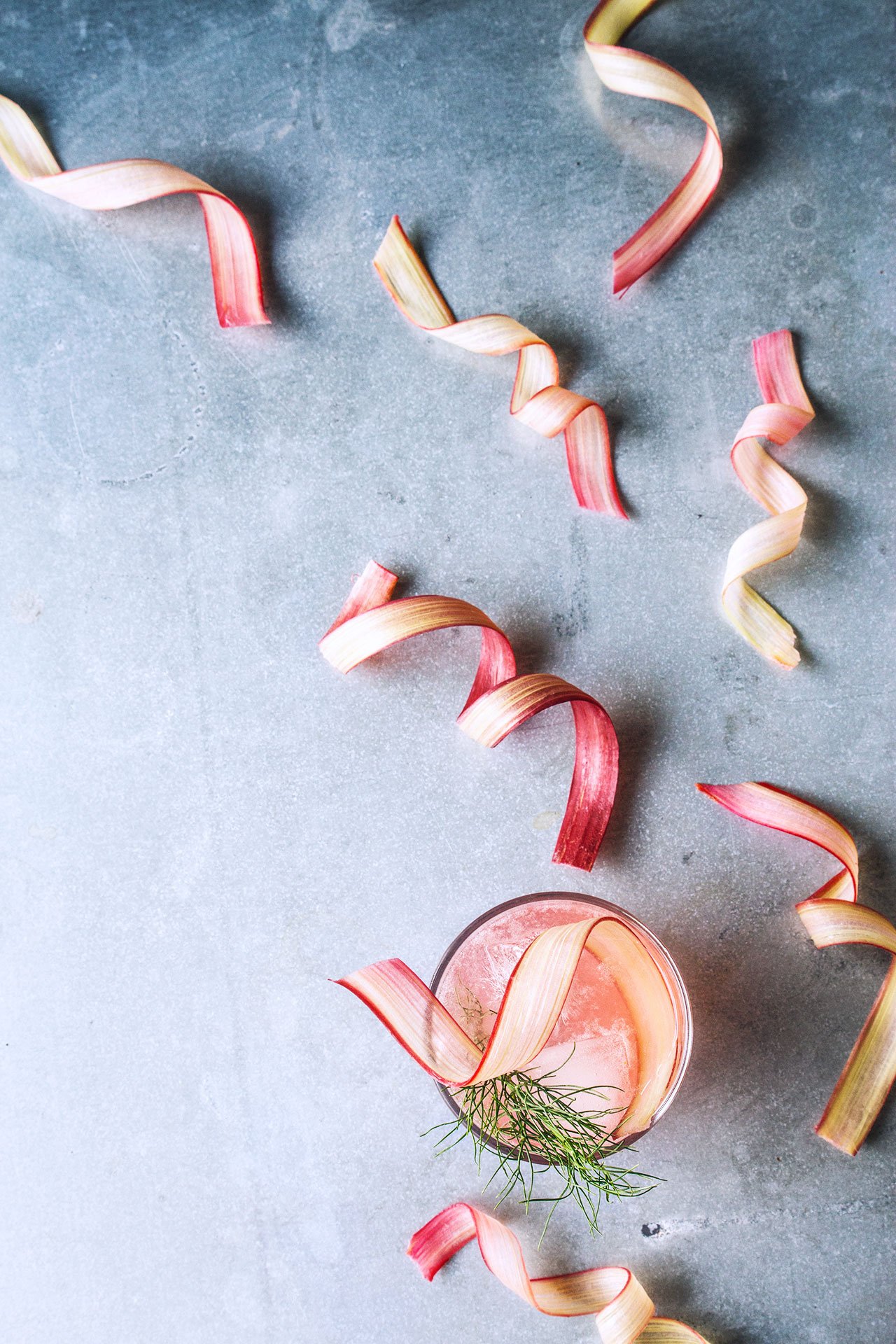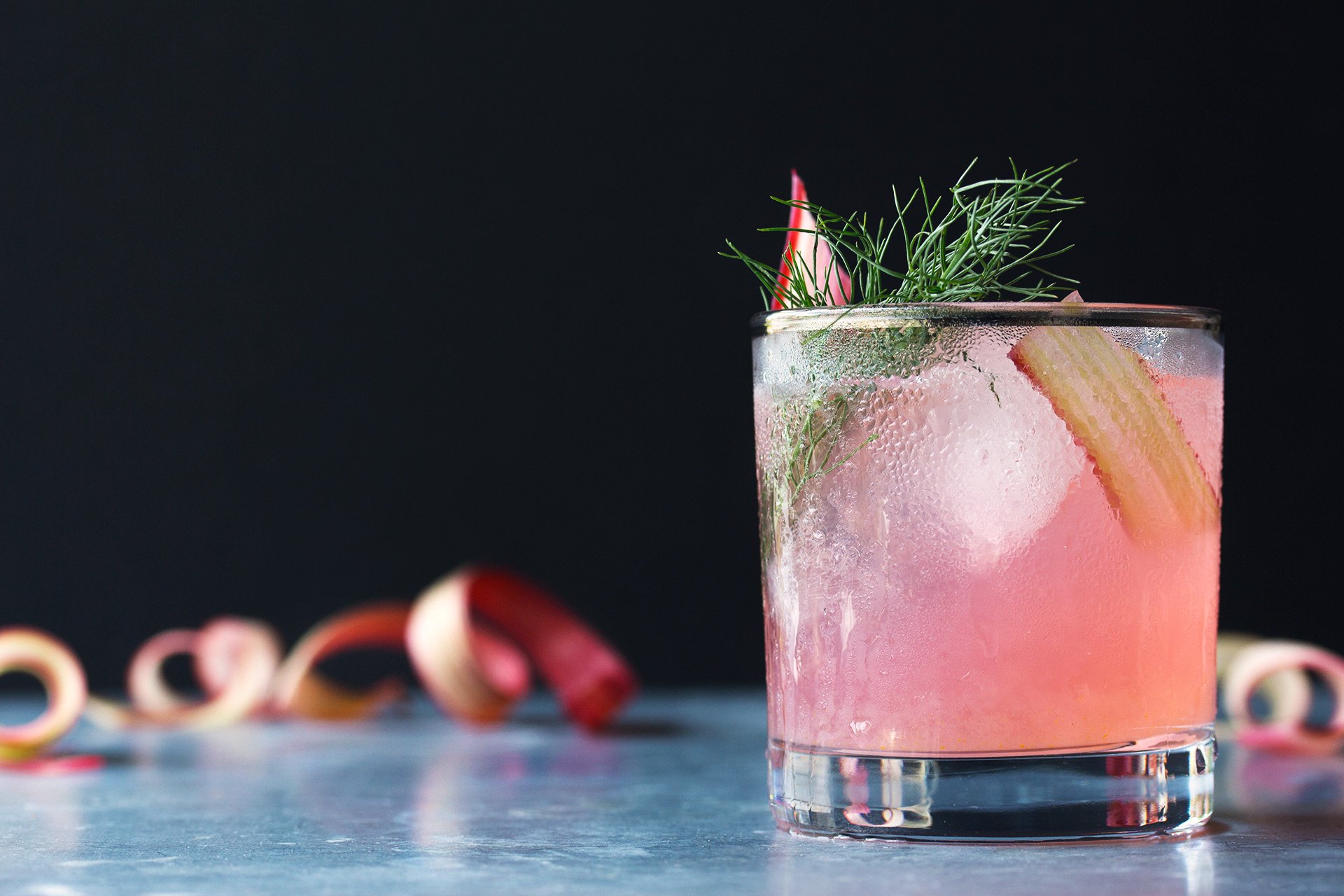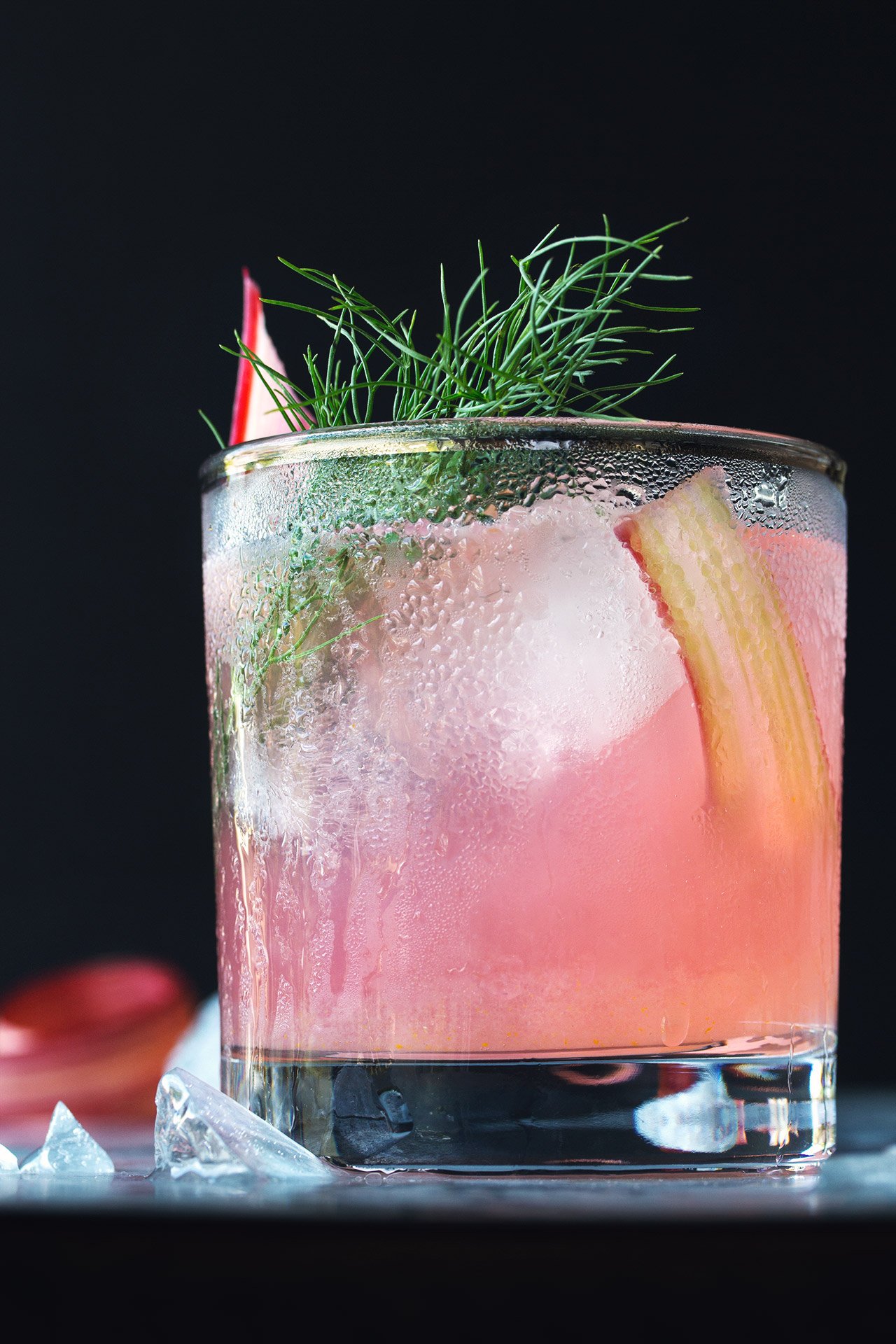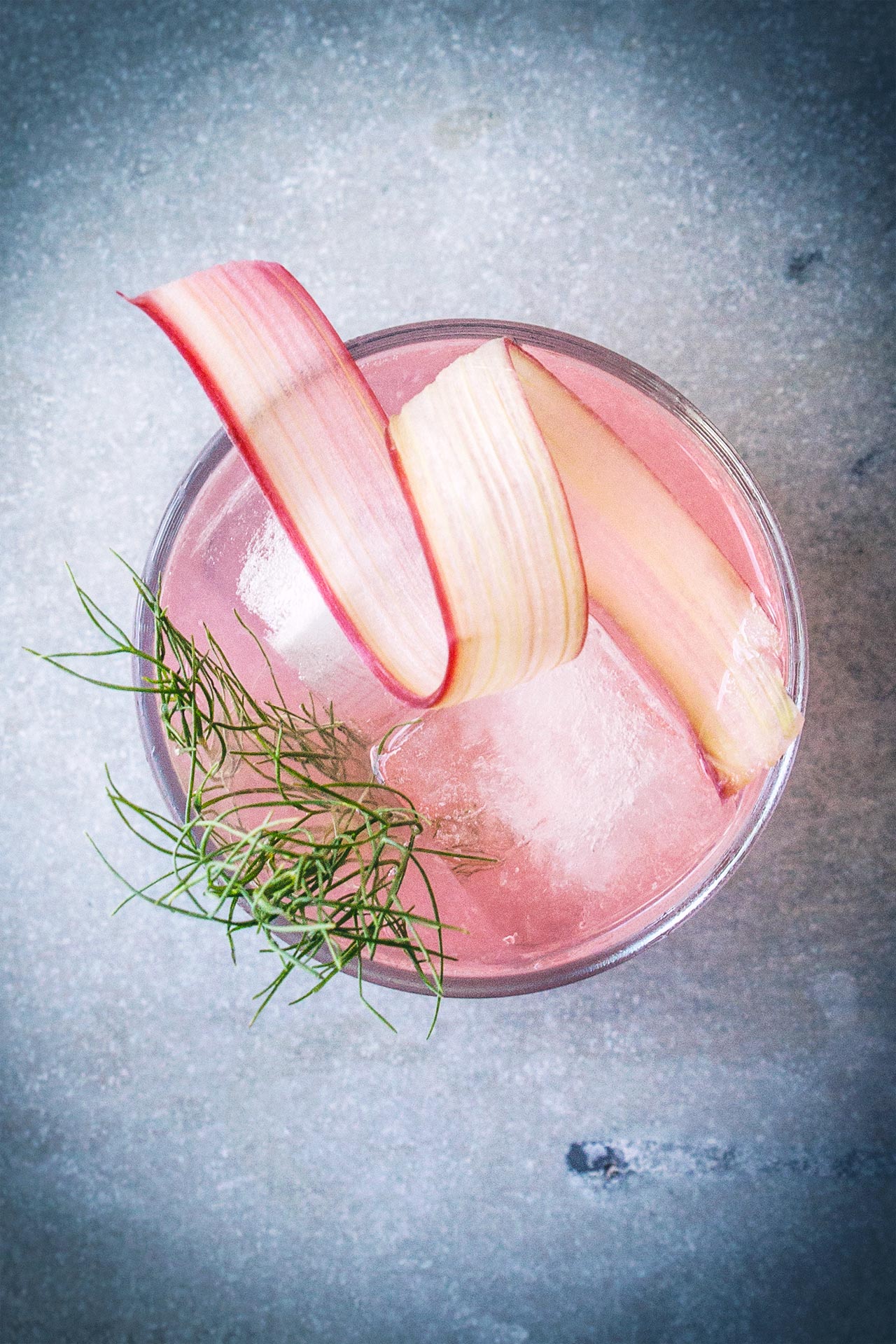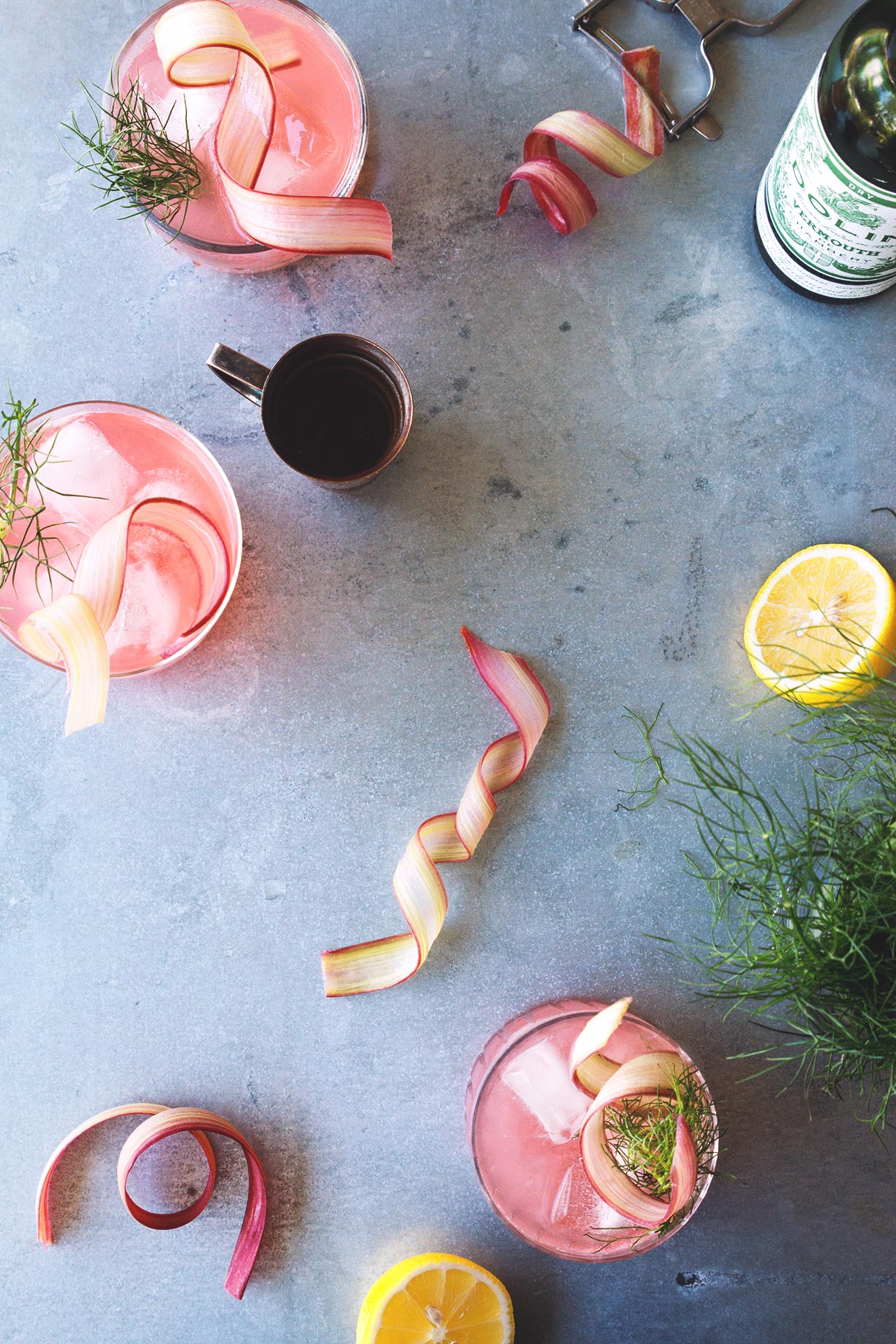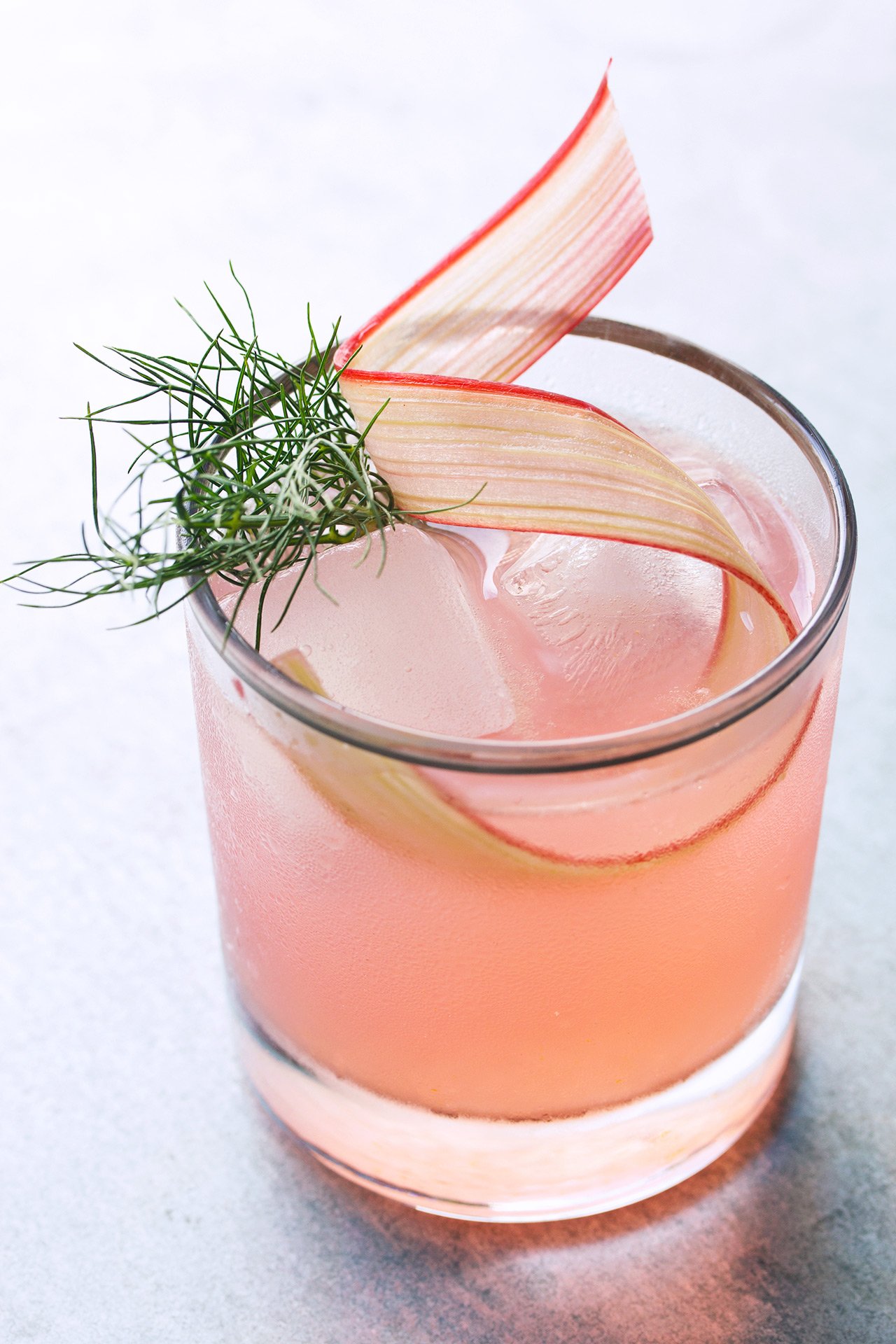 INGREDIENTS
For the rhubarb fennel syrup
INSTRUCTIONS
For the rhubarb fennel syrup
Add the sugar, water, rhubarb, fennel and orange zest to a medium saucepan. Cook over medium-low heat, stirring occasionally, until syrup thickens slightly and rhubarb starts to soften and break down (~15 minutes).

Strain through a fine mesh strainer. Use the back of a spoon to push on the rhubarb and fennel to extract any remaining liquid from the pulp. Let cool and store in the refrigerator until ready to use.
For the cocktail
Add the lemon juice, rhubarb fennel syrup, gin, salt, and vermouth to a shaker filled with ice. Shake and strain over new ice into an old fashioned glass. Garnish with a fennel frond and a rhubarb ribbon. (note: a vegetable peeler works well for making nice long rhubarb ribbons).
(images by HonestlyYUM; recipe adapted from Bon Appétit)