With a third of the YUM team down in LA, it's a rarity to get the three of us together. So when Karen decided to come up to the Bay Area a couple of weekends ago, we immediately made plans to . . . do what else but eat and drink! With the weather so wonderfully glorious these days, as we close out summer, it made perfect sense to host an outdoor backyard brunch. Flakey pastries, soft scrambled eggs, yogurt parfaits, French cheeses, fluffy ricotta pancakes, classic St-Germain cocktails and a group of our favorite friends a family . . . the perfect recipe for living the daylife!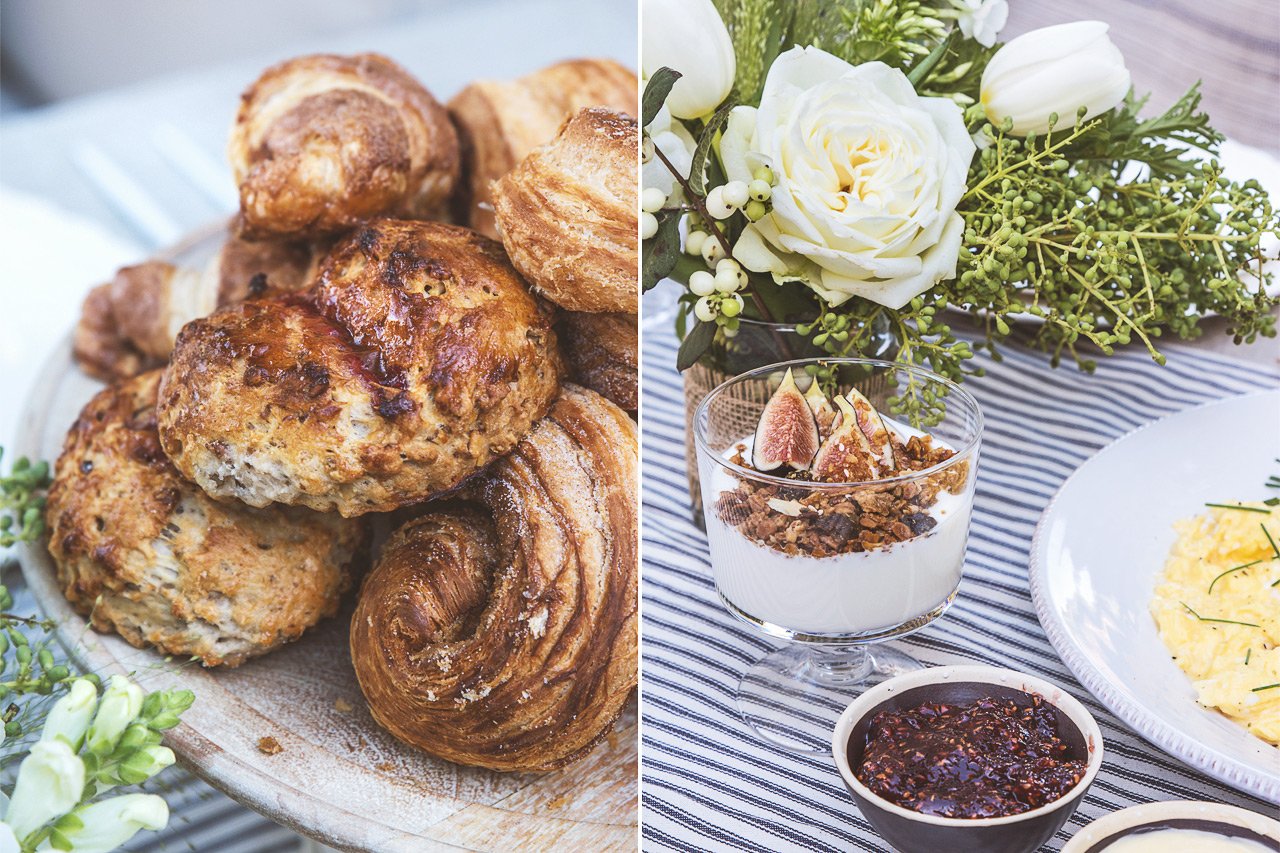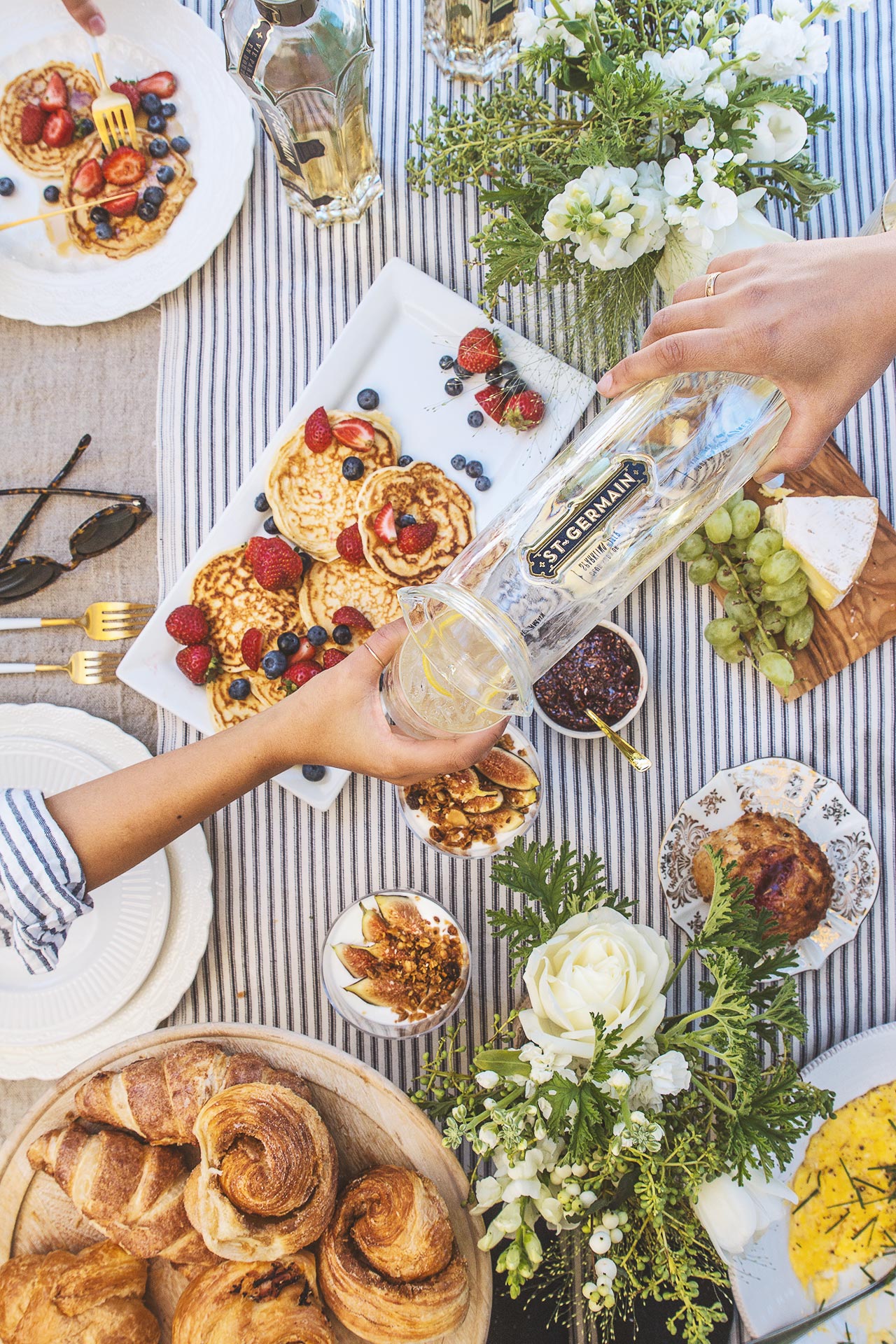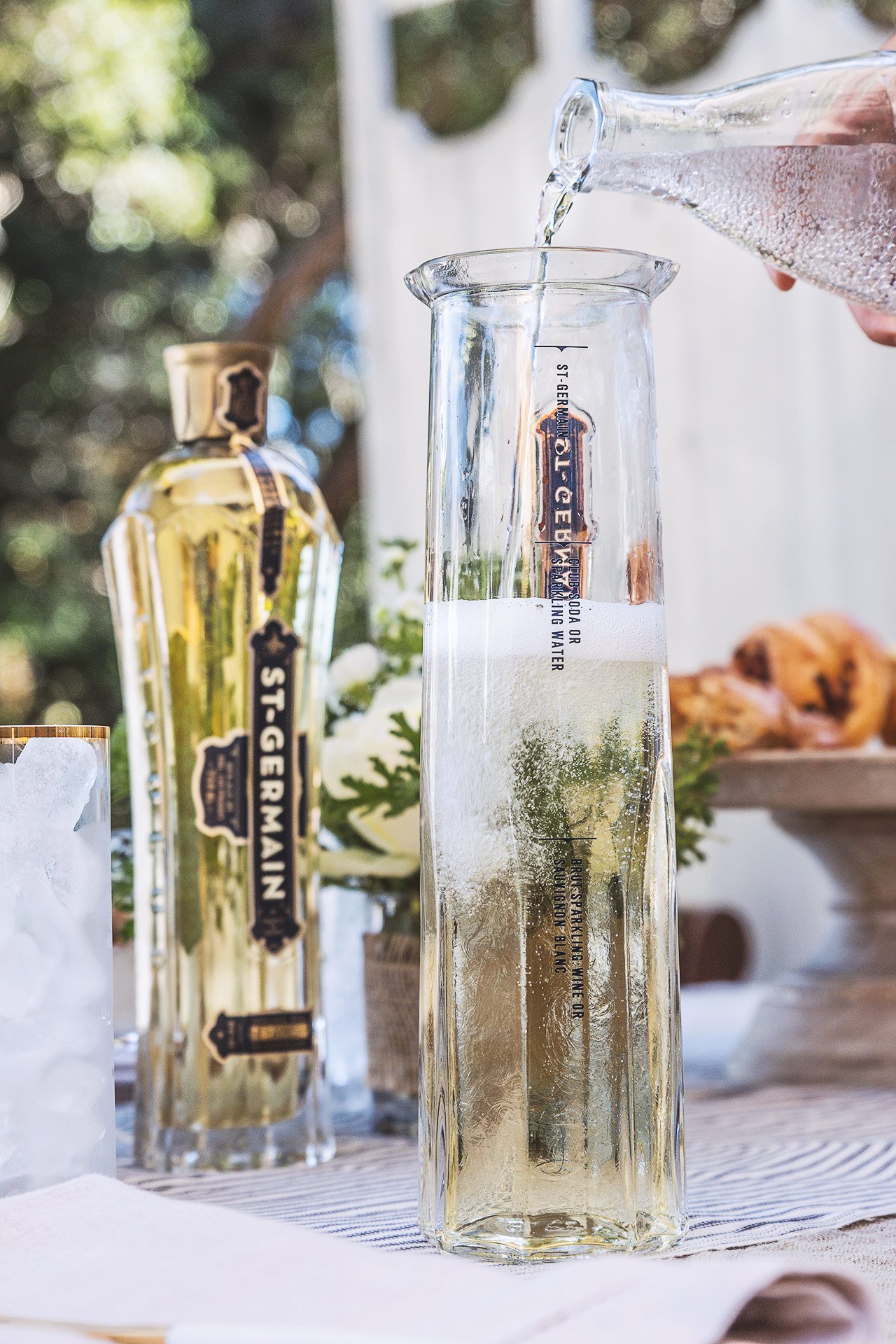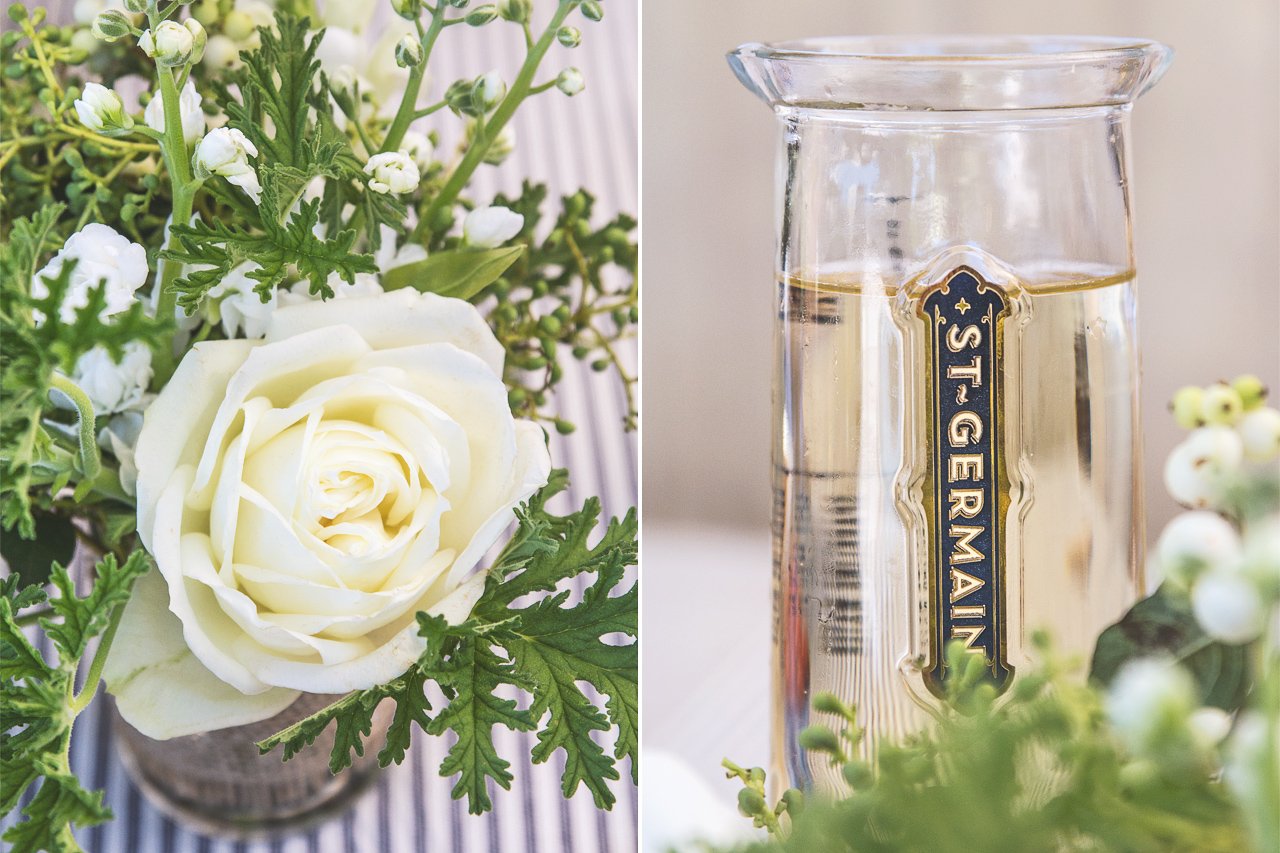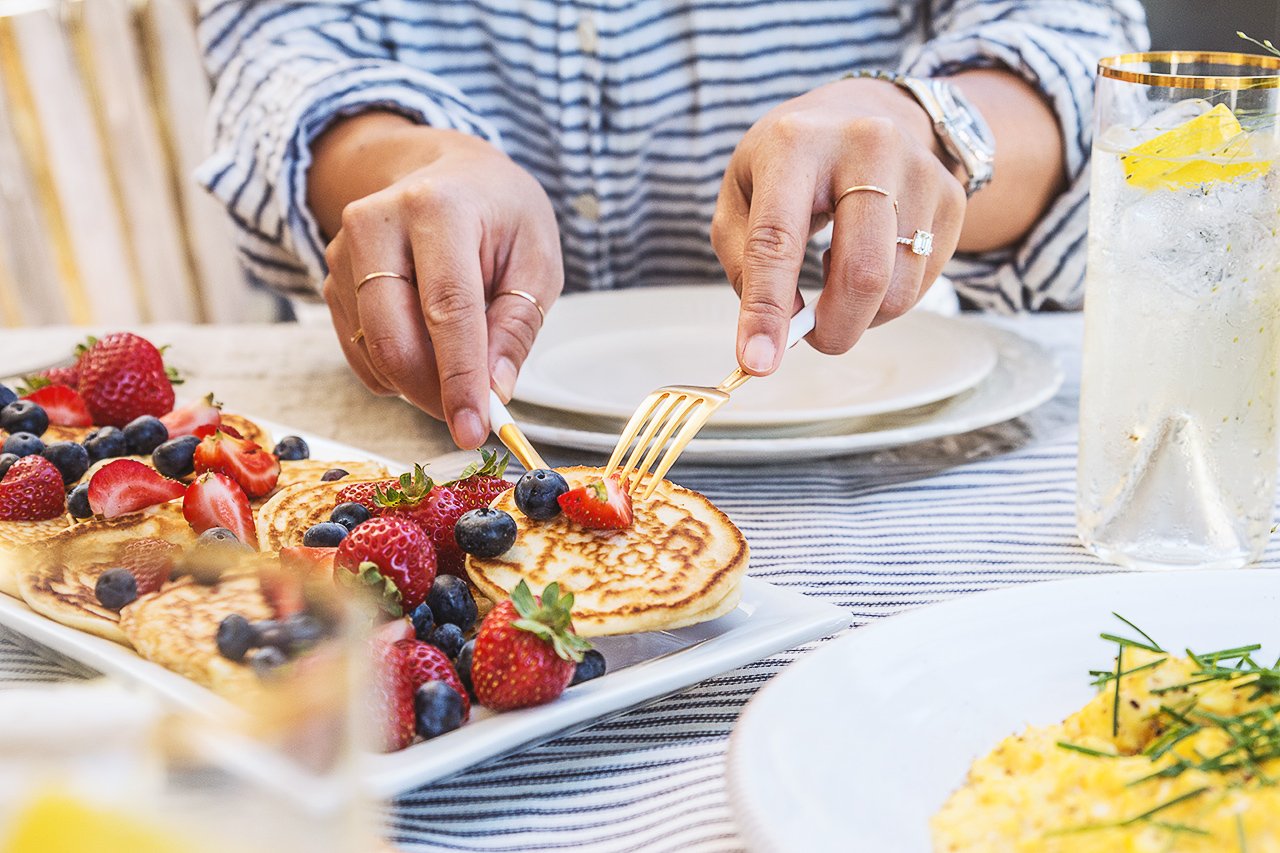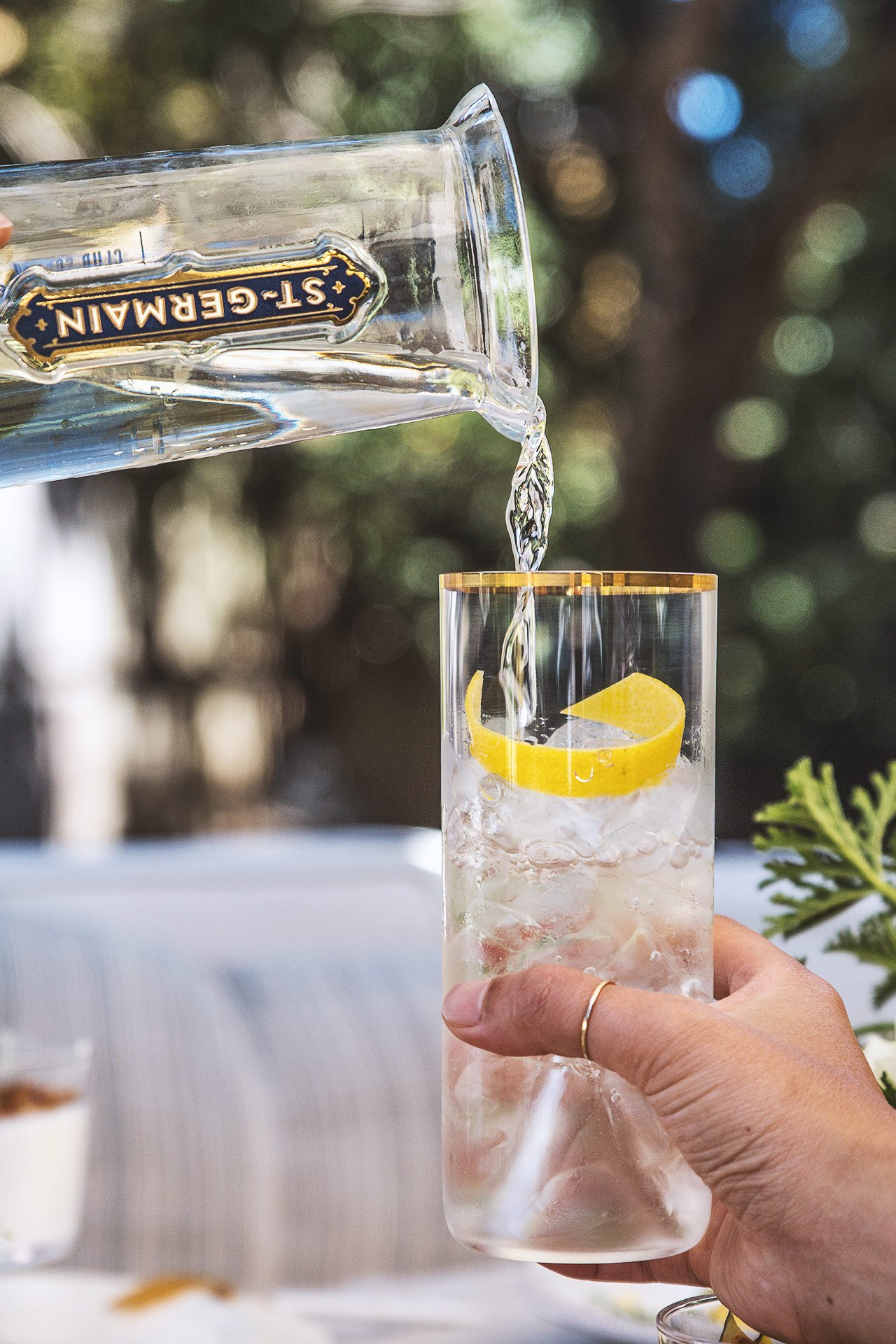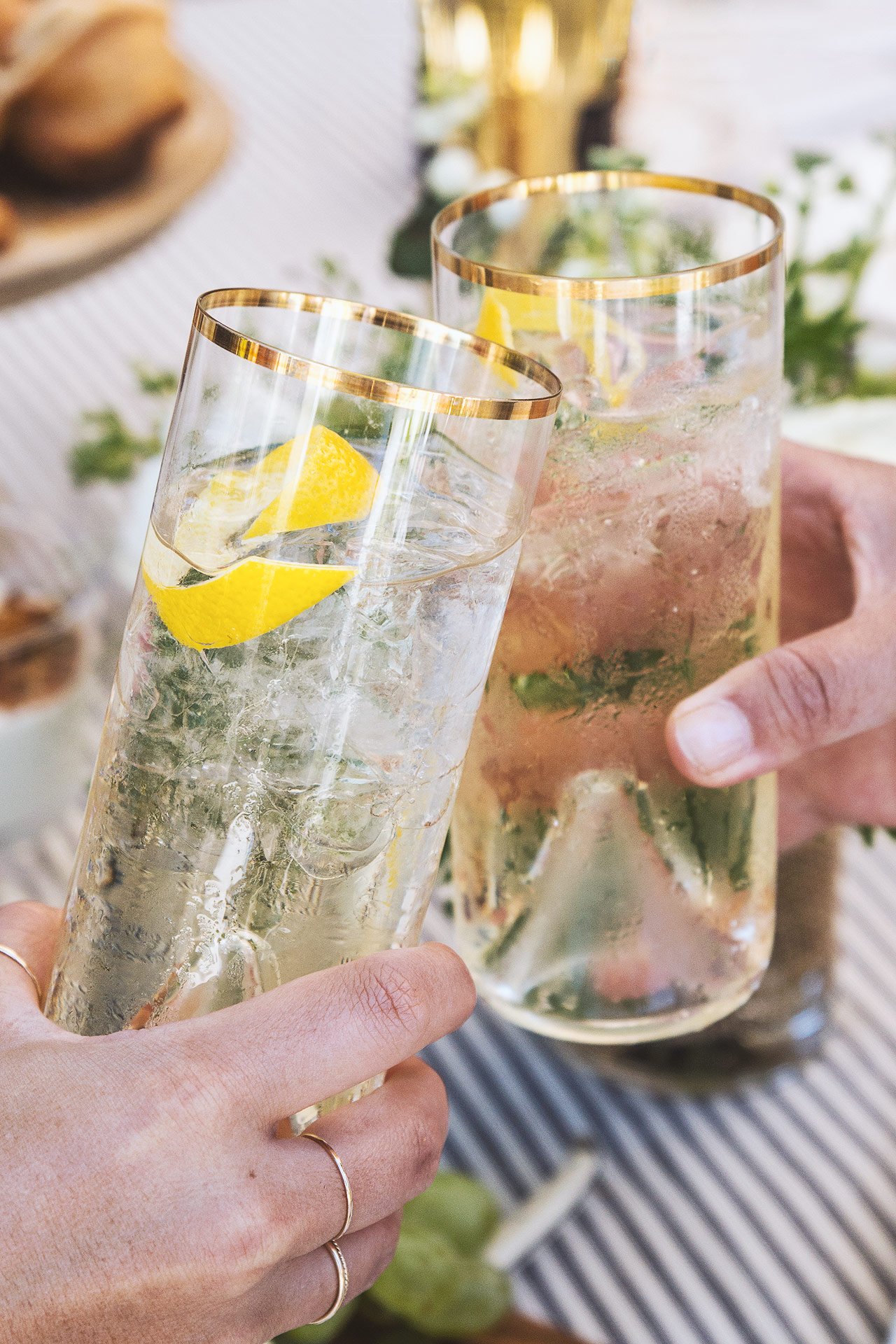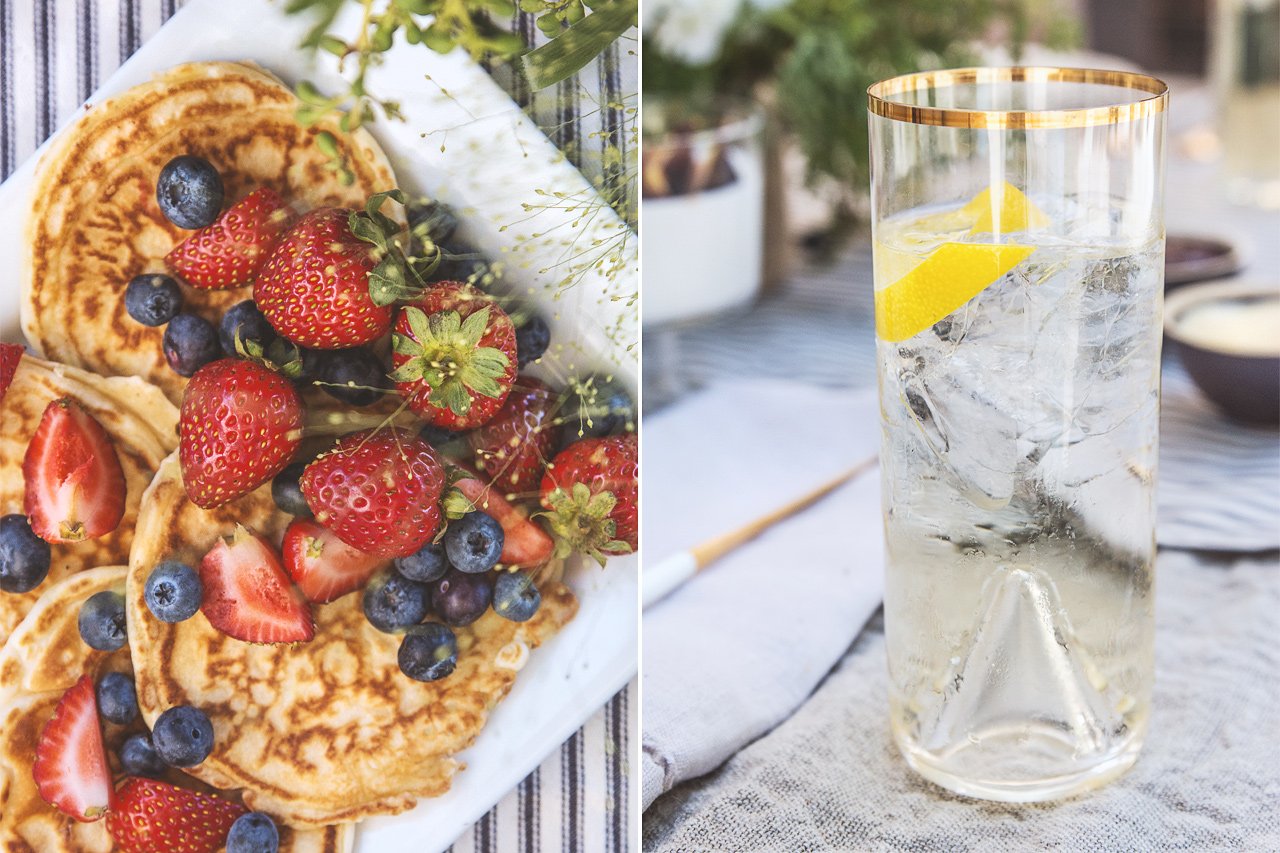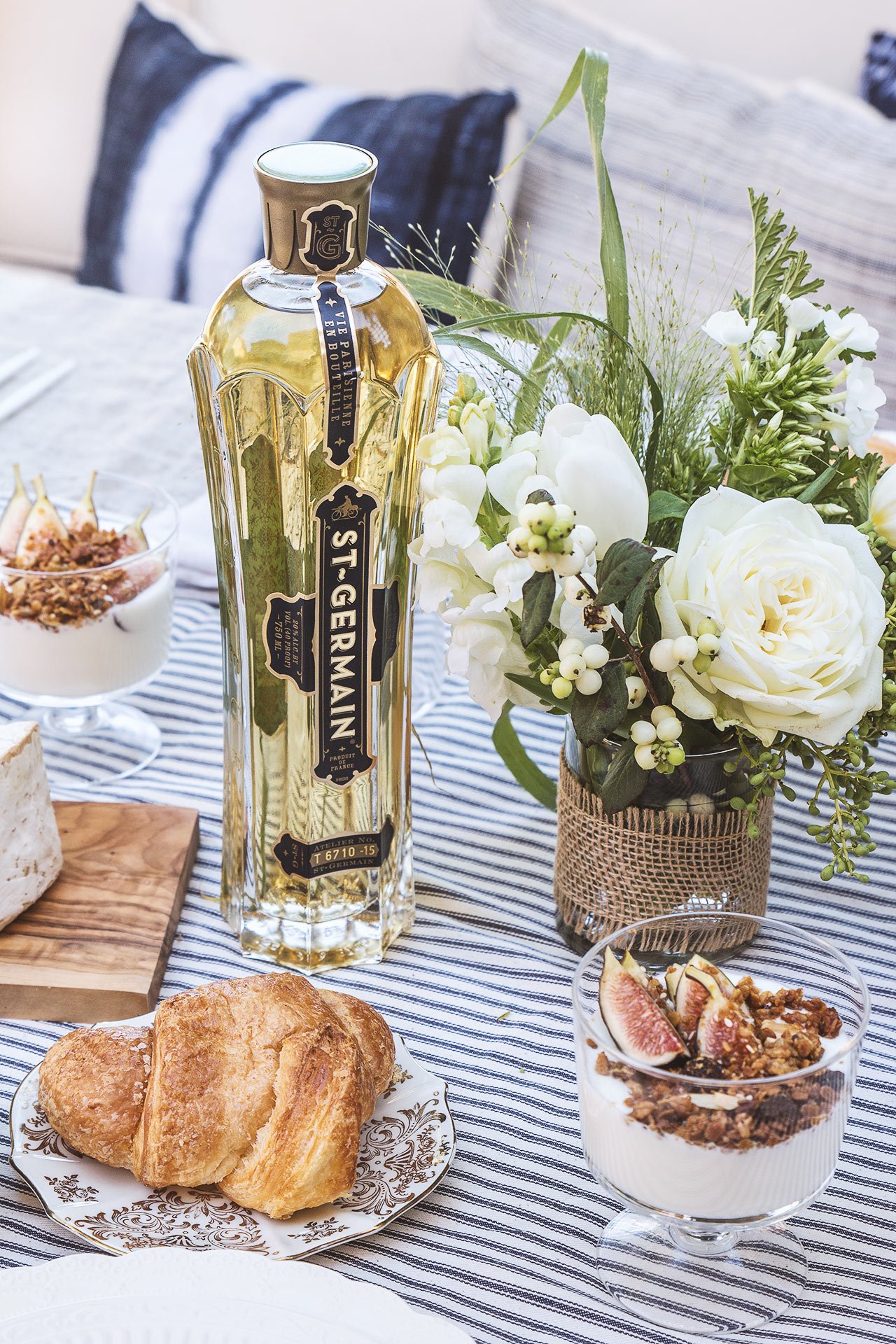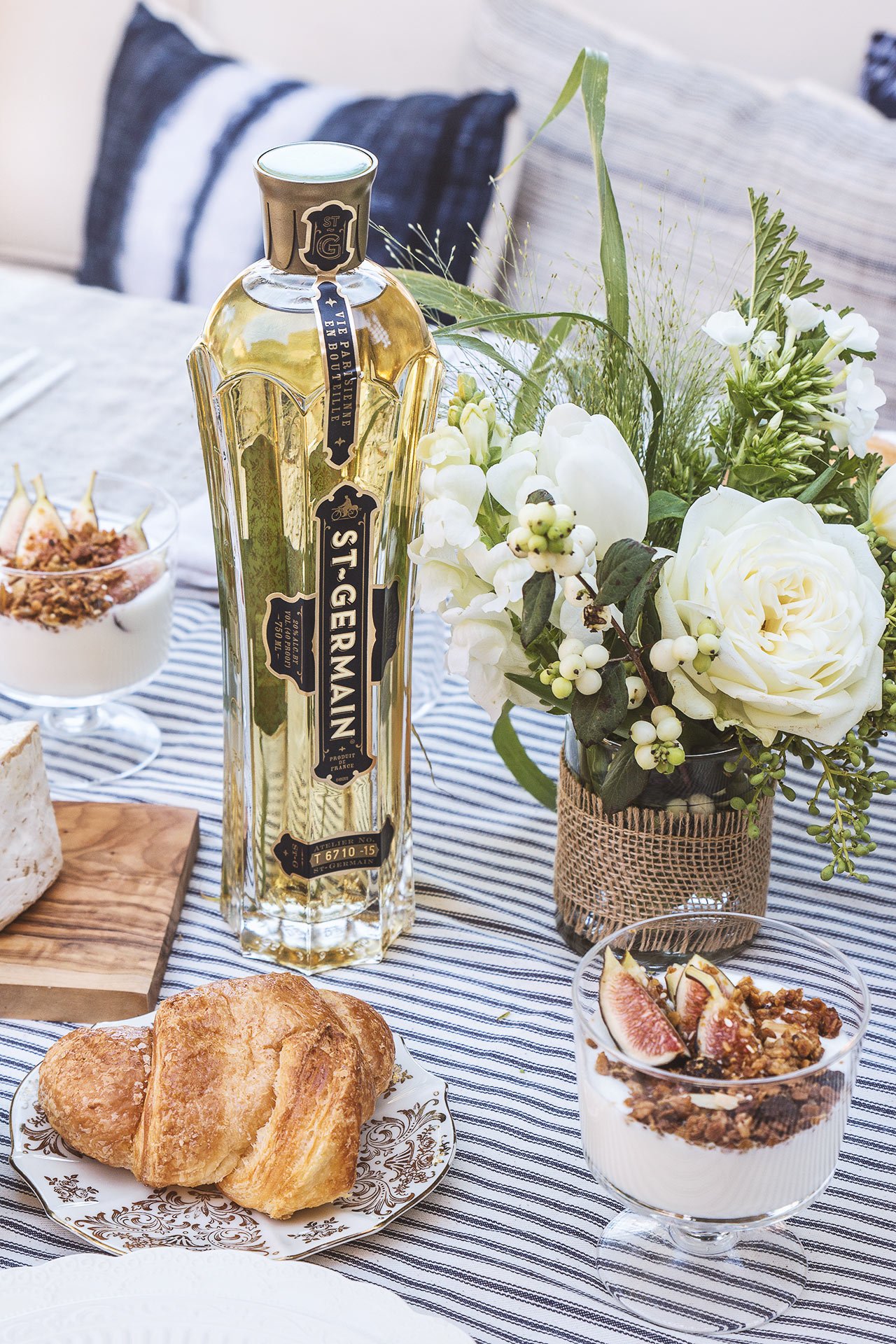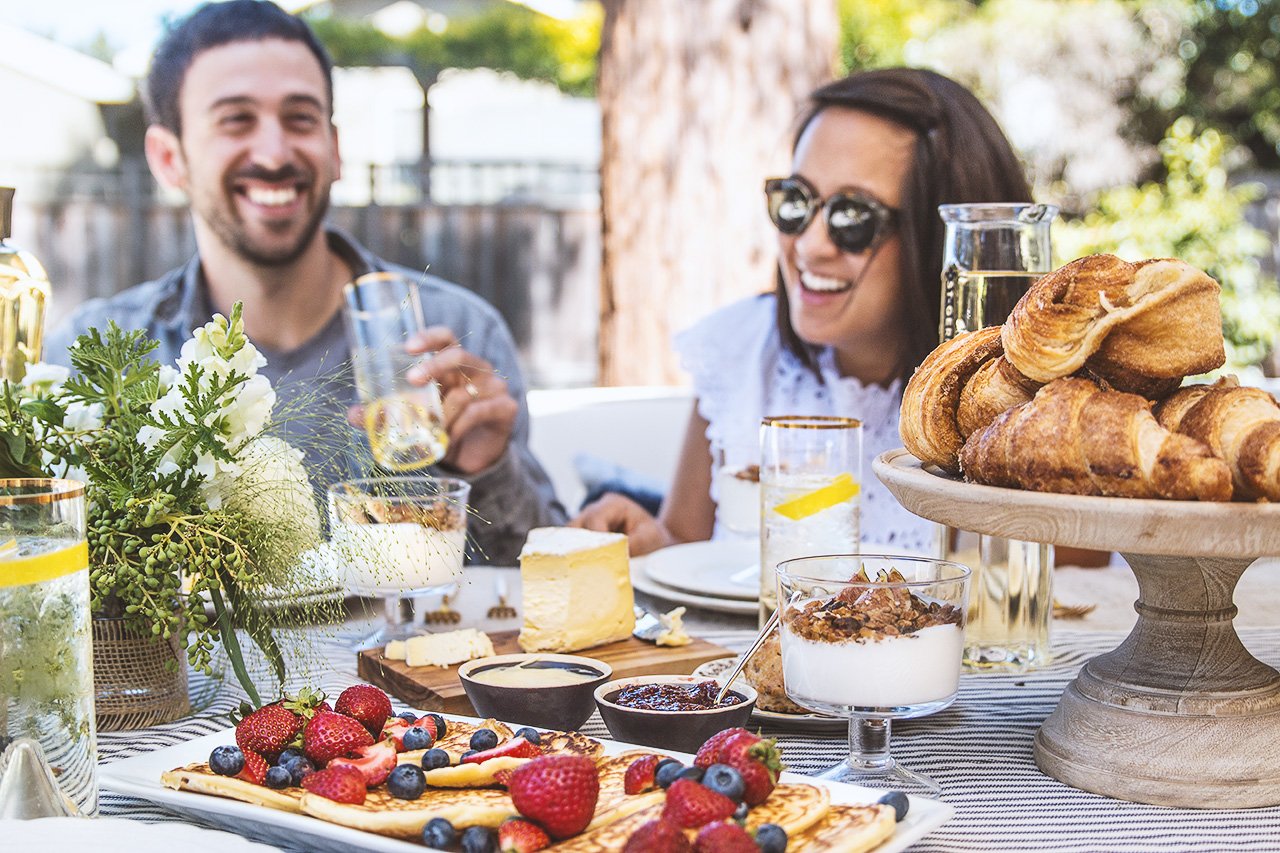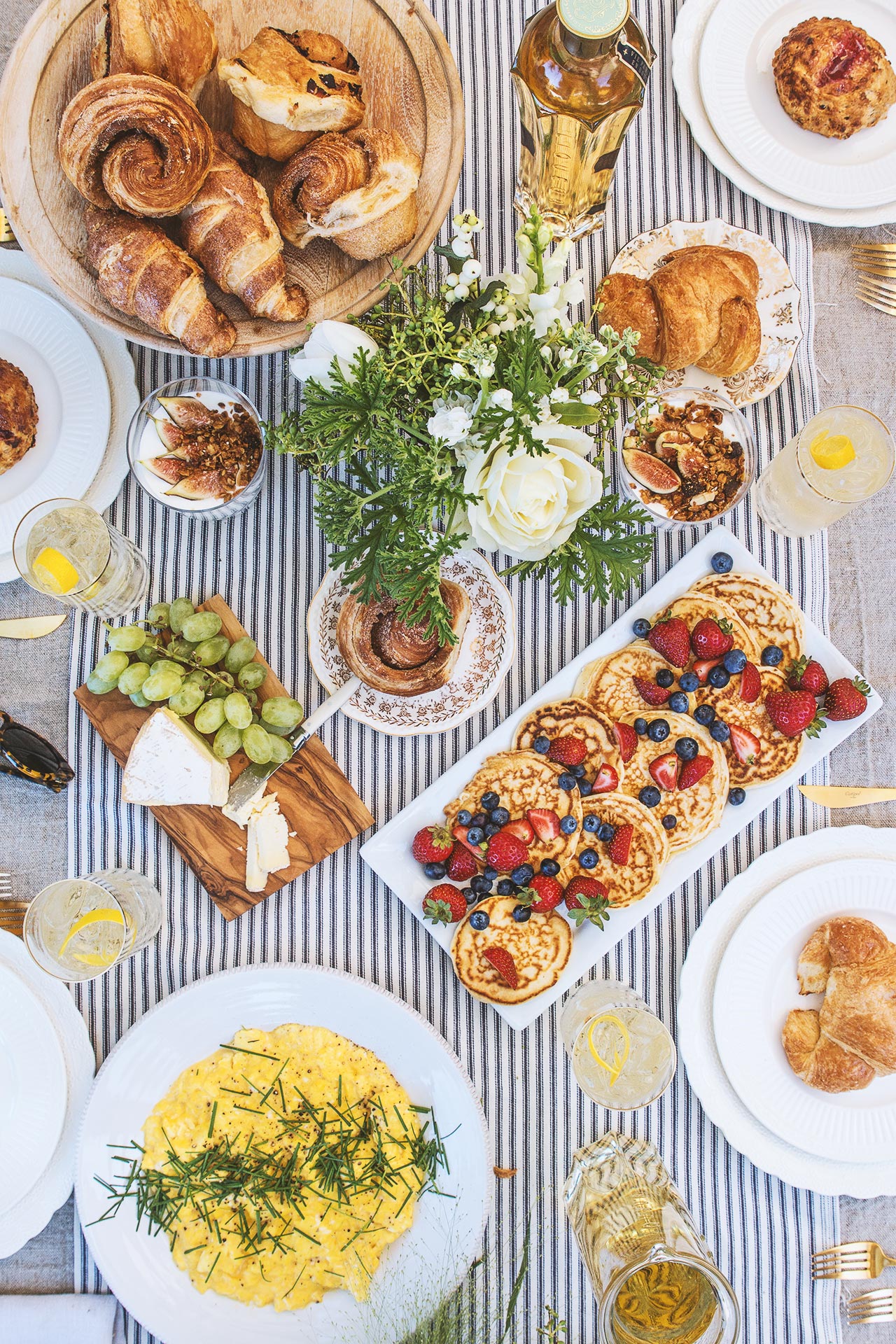 How amazing is St-Germain's glass carafe? The liter sized carafe has marks so you know exactly how much Champagne, St-Germain and sparkling water to pour to make the classic St-Germain cocktail. Fill, stir, and serve. Easy peasy!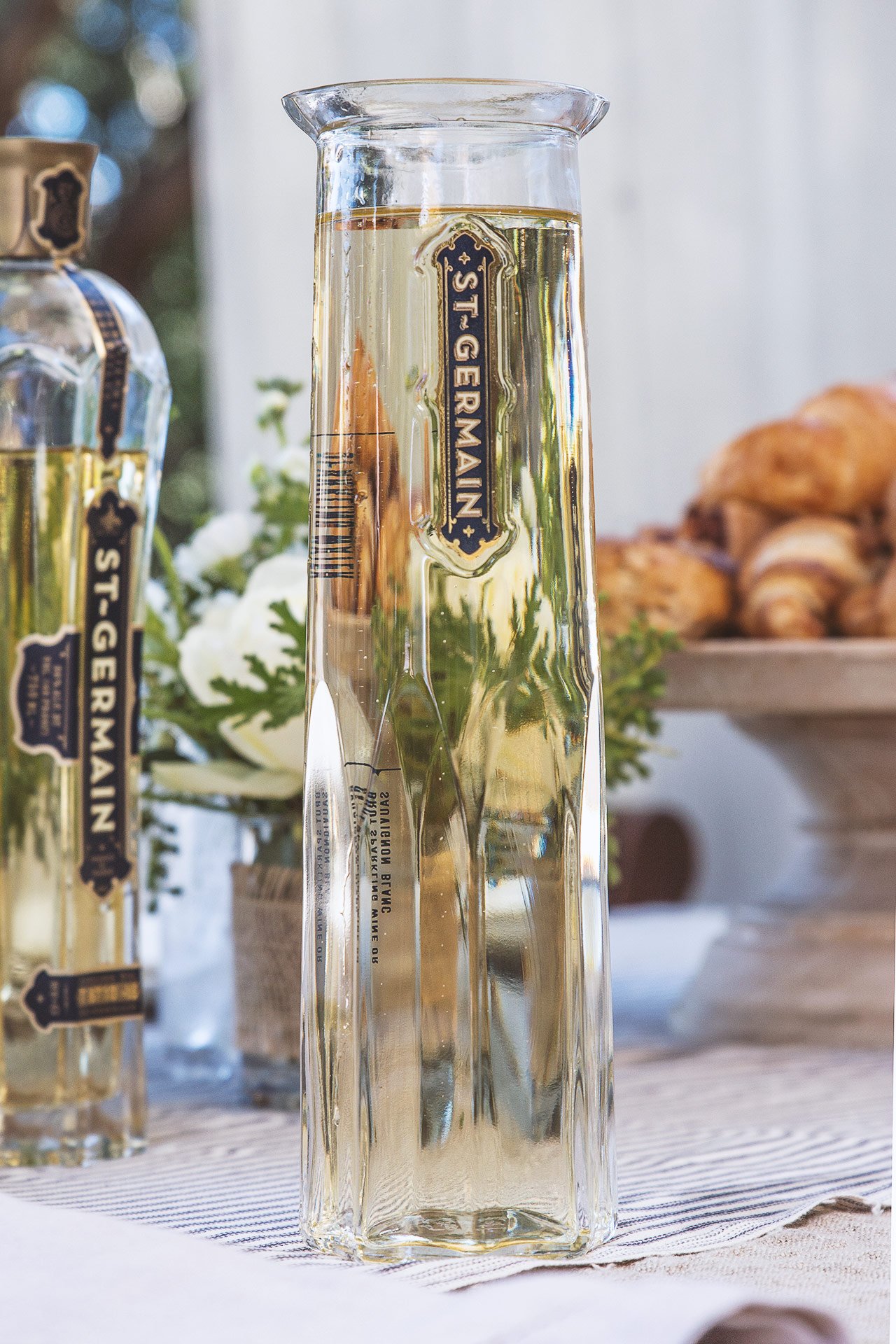 THE ST-GERMAIN COCKTAIL

Ingredients:

Directions:

Fill a tall Collins glass with ice.
Combine Champagne, St-Germain and sparkling water.
Stir and garnish with a lemon twist.
(images by HonestlyYUM)