I wish I could brag about how these are Easter egg creams, and that I melted down chocolate eggs to make a rich, velvety syrup. But to be honest, that just seemed like a waste of chocolate eggs. And if I was ever caught wasting chocolate eggs 'round these parts, I'd be a goner! The truth is that I've been dying to make an egg cream recipe for what feels like forever (for-e-ver). My mom's a New Yorker, so I've had my fair share of egg creams. However, for some reason it took me a while to truly appreciate this classic soda fountain drink. Now I can't get enough of them. Purists will tell you that it's not a true egg cream unless you use Fox's U-bet chocolate syrup. I, on the other hand, had to make my own chocolate syrup. It's just better in my opinion. Yeah I said it! But if there's one thing we can all agree on, it's that the reason this simple egg-less, cream-less drink has lasted over 100 years is that it's . . . simply delicious.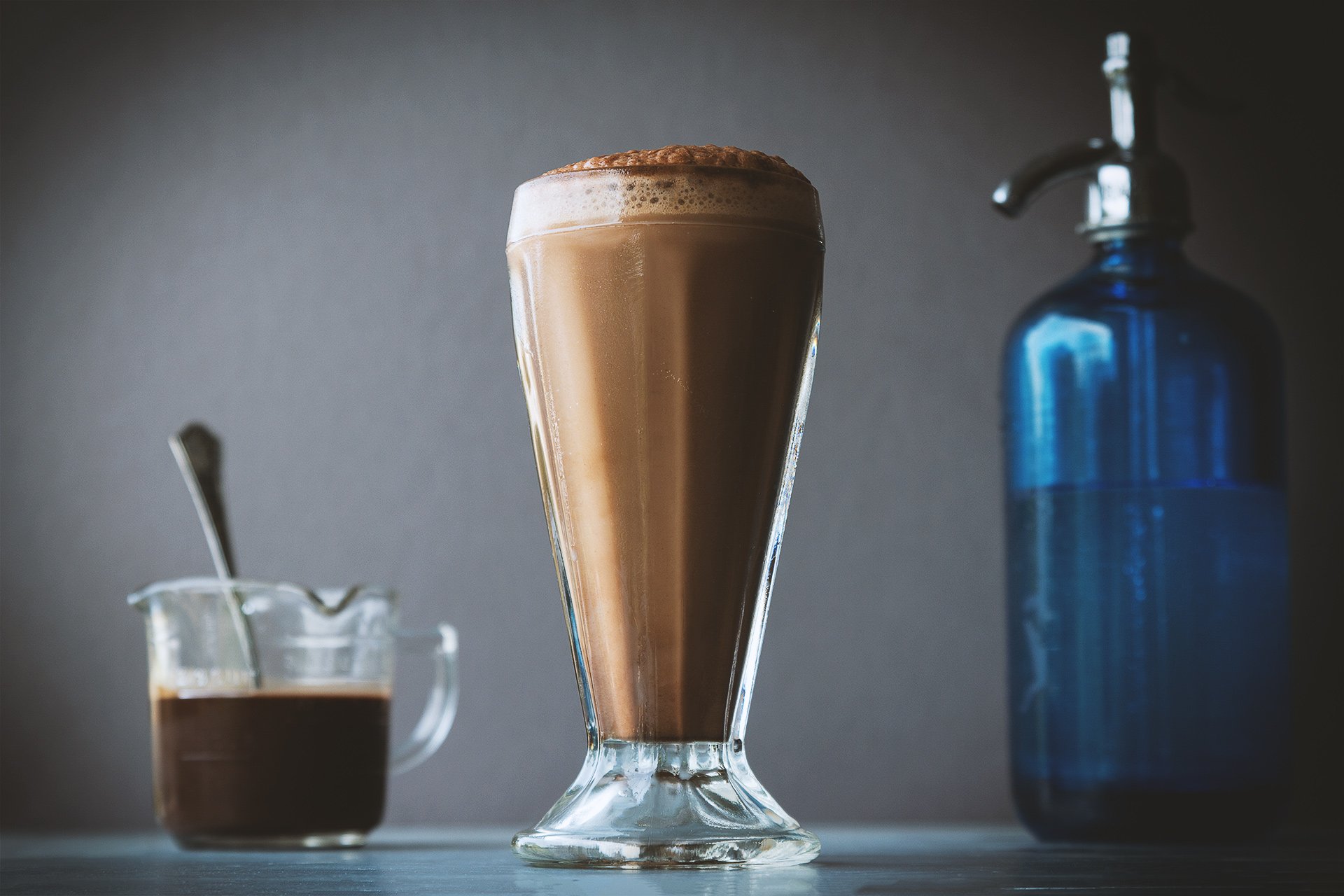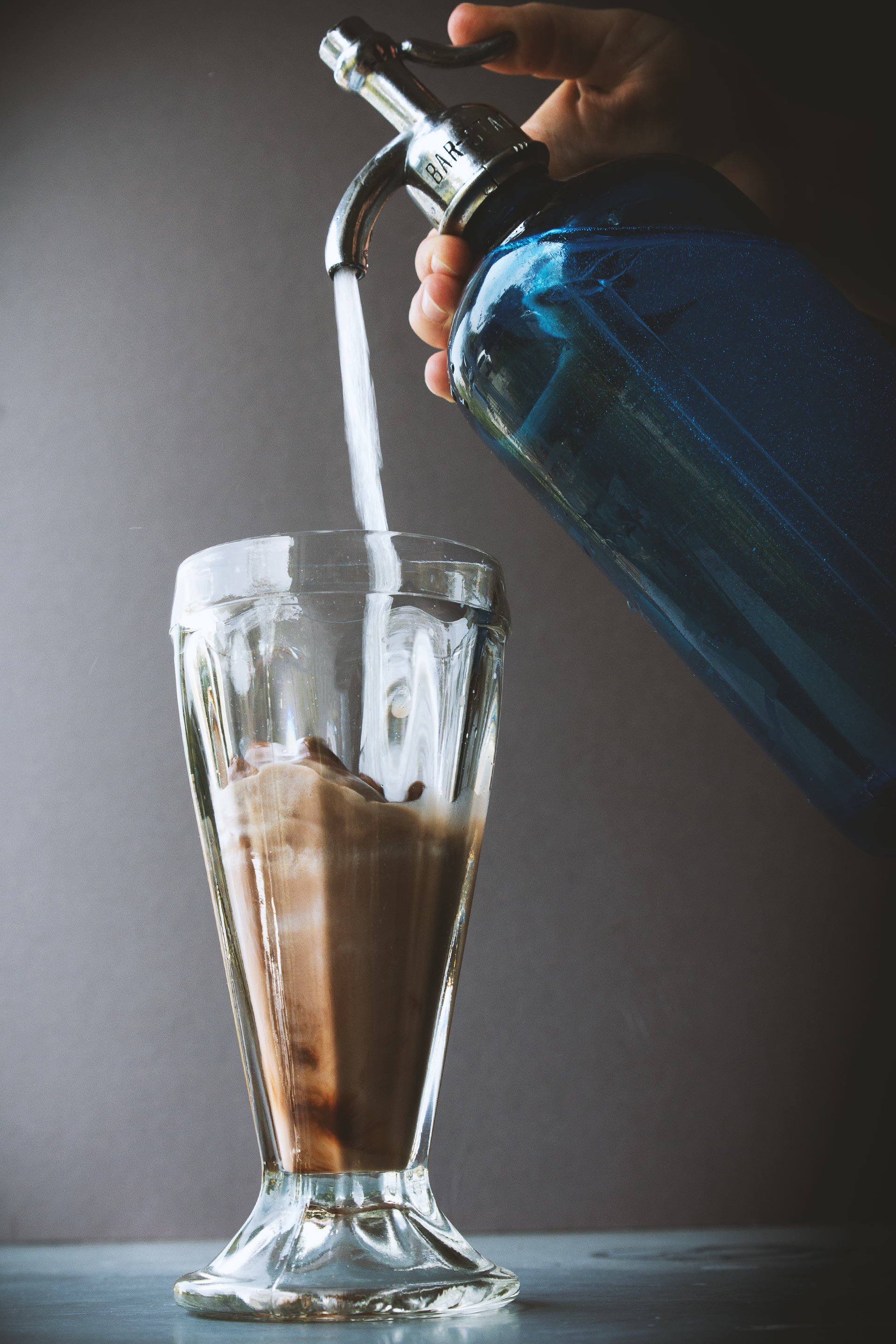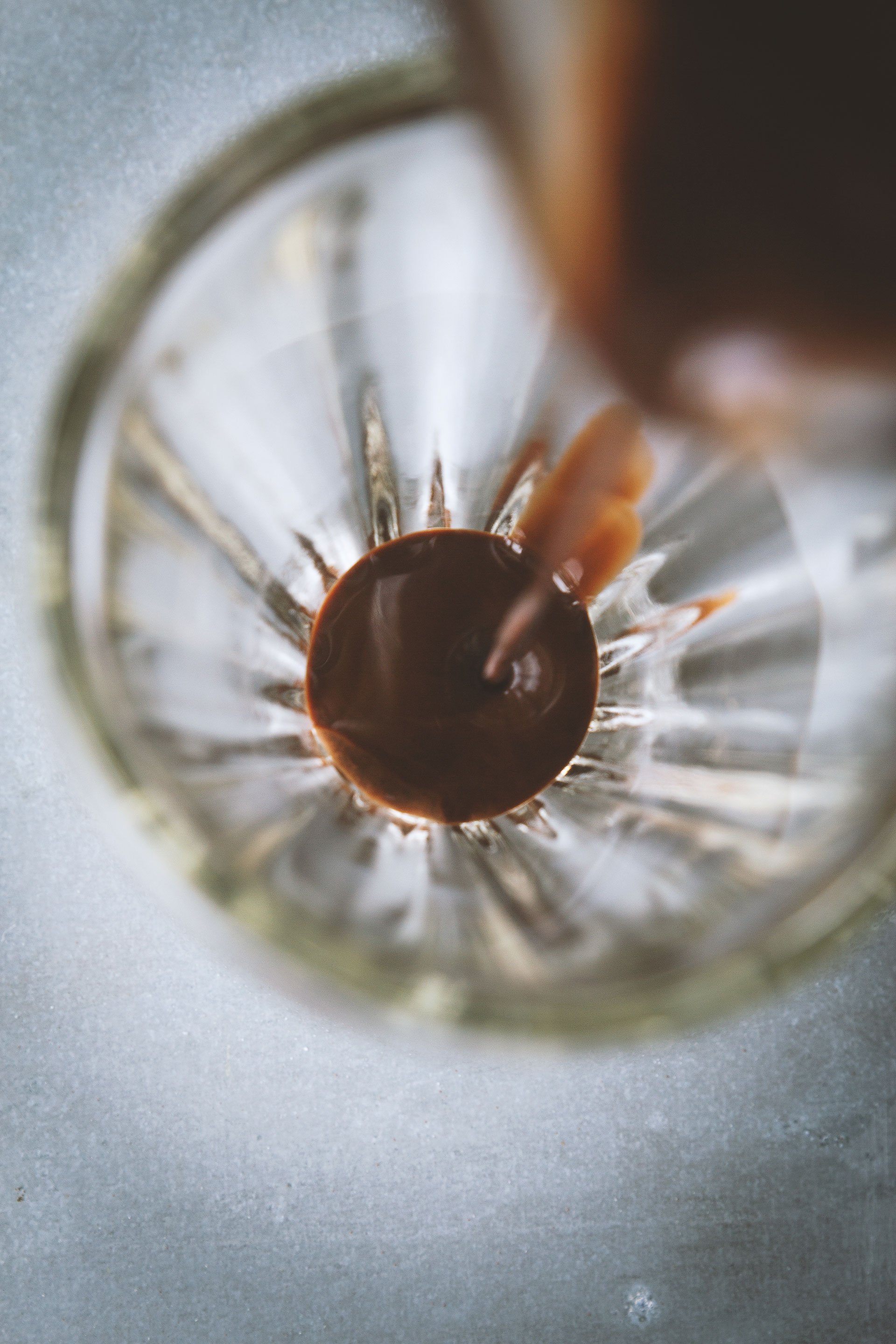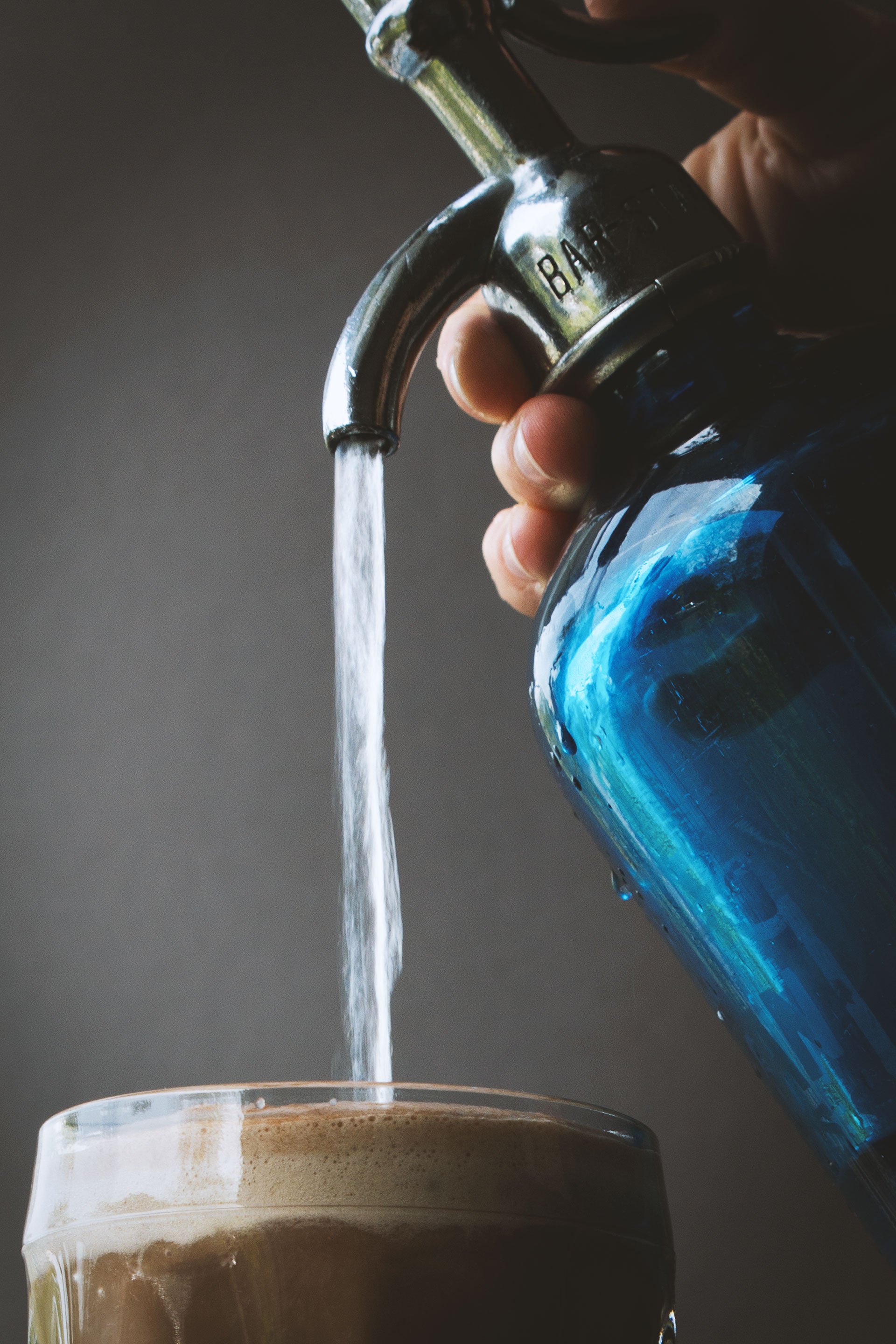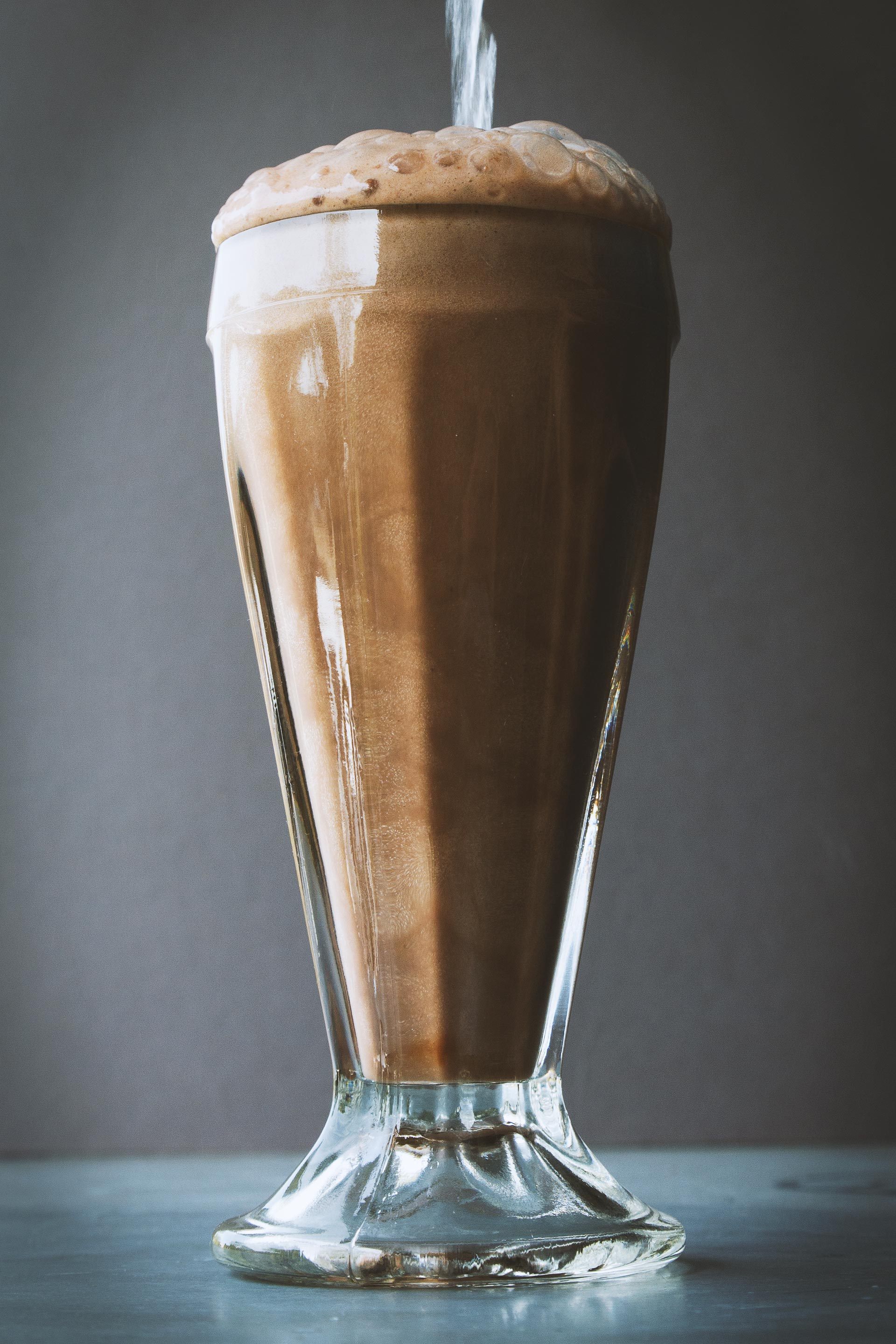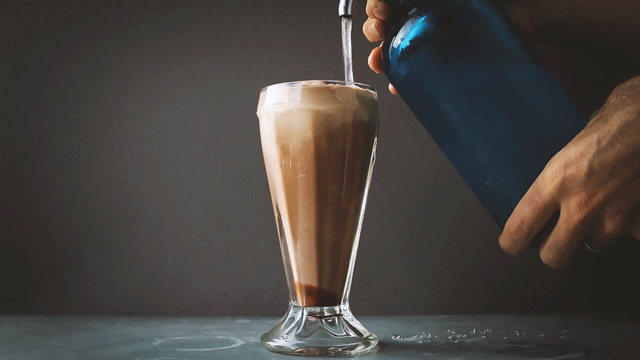 EGG CREAM

Ingredients:

For the drink

1 1/2 oz chocolate syrup
1 1/2 oz whole milk
6 oz seltzer water (chilled)

For the chocolate syrup

1/2 cup sugar
1 cup water
2/3 cup unsweetened cocoa powder
1 teaspoon vanilla extract
pinch of salt

Directions:

For the chocolate syrup

Add sugar and water to a small saucepan over medium heat and stir until the sugar is completely dissolved.
Add the cocoa powder and the salt, stir for 3 minutes until slightly thickened.
Remove from heat, add the vanilla, and let cool. Store in the refrigerator.

For the drink

Add the chocolate syrup and the milk to the bottom of a fountain glass.
Top with seltzer water, stir thoroughly to combine, and serve!
(images by HonestlyYUM)