*** CONTEST CLOSED, CONGRATULATIONS SONIA LUCYGA! ***
I'm not exactly sure why, but the sidecar is always the first cocktail that pops into my brain. I think it may have been one of the first cocktails recipes I ever memorized back when I was getting started behind the bar. Which is weird considering I was working at a Spanish tapas restaurant, and sidecars were nowhere to be found on the menu. Regardless, the sidecar remains one of the all-time classics; the perfect balance of tart and sweet. Strangely I've never made one for the blog. So today, in honor of our special giveaway I'm finally shaking up a sidecar.
That's right, we're giving away this stunning Goldfinger bar set from Umami Mart!! This is the real flippin' deal – a full set of gold-plated barware from Japan. To enter, simply (1) leave a comment on this post letting us know what cocktail you'd make with these classy new tools (2) like Umami Mart on Facebook OR follow on Instagram. A winner will be randomly chosen on December 9, 2014. (Limited to US & Canada residents only. Winner will be contacted by email. Good luck!!!)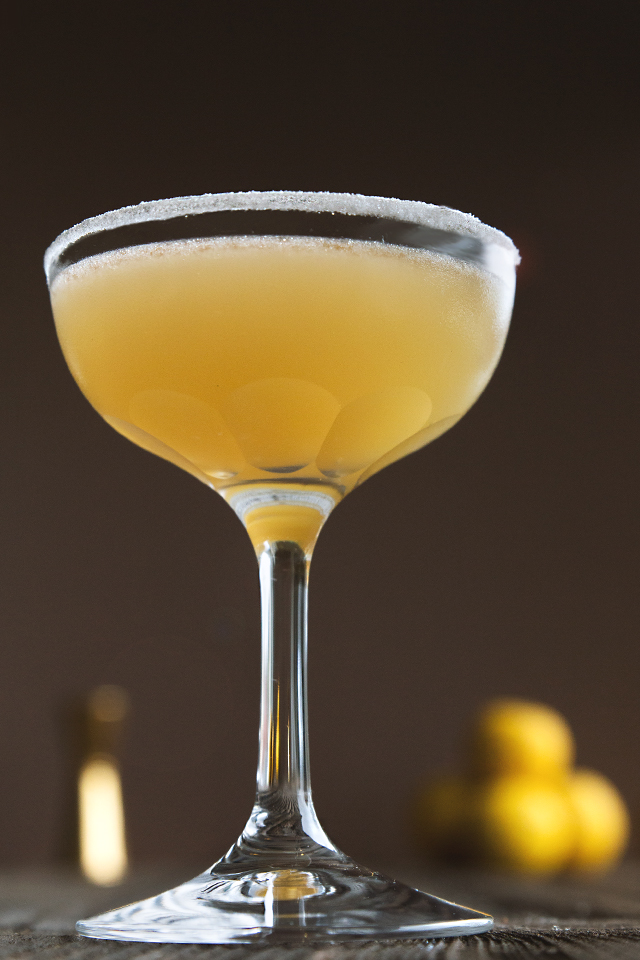 The sidecar is definitely a simple drink to learn, having only three ingredients: cognac, Cointreau, and lemon. In fact, it's thought by many to be the precursor to the margarita.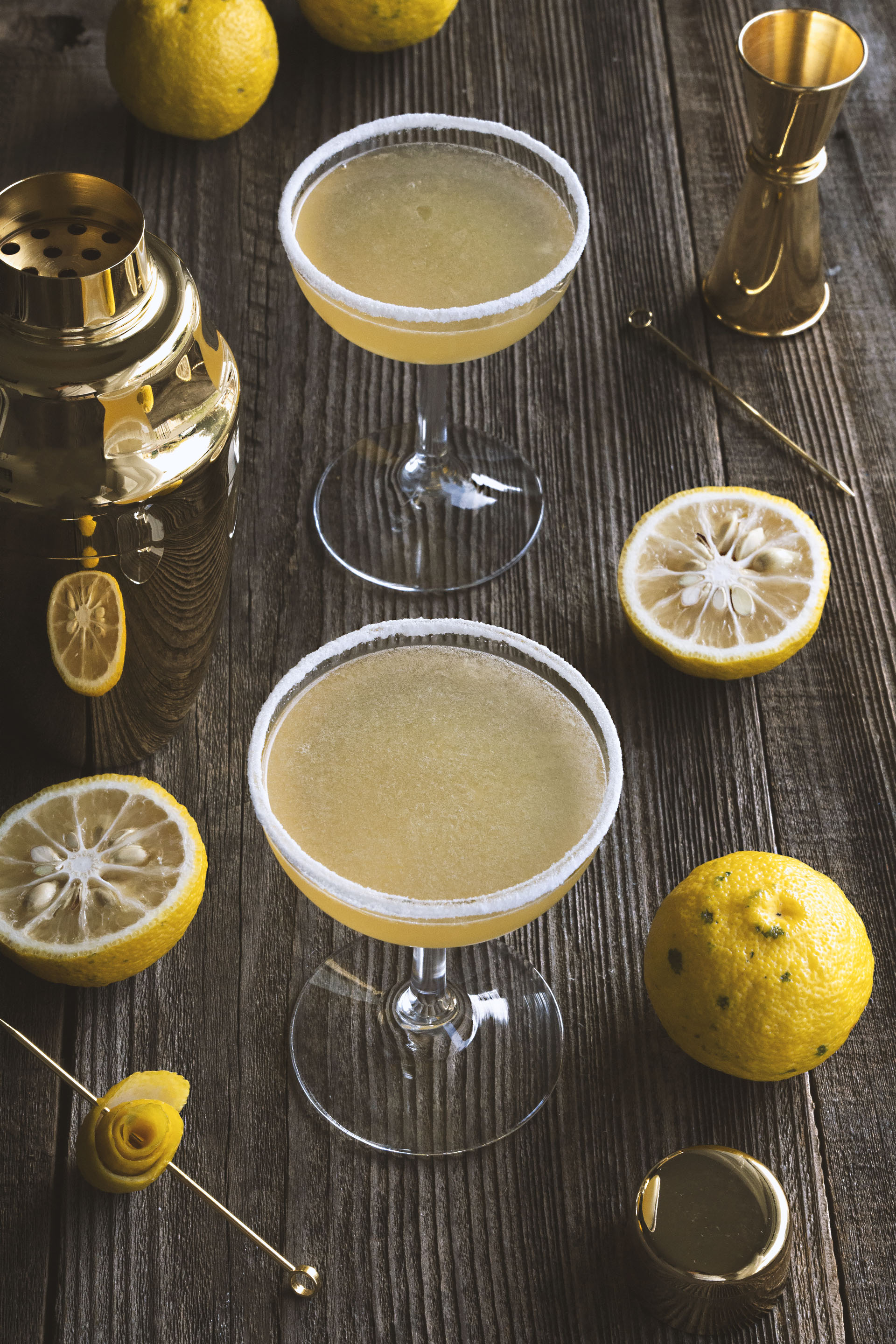 The Goldfinger set includes: a gold-plated cobbler shaker, a gold-plated jigger, two coupe glasses, a Queen Elizabeth swizzle stick, and two gold circle cocktail pins.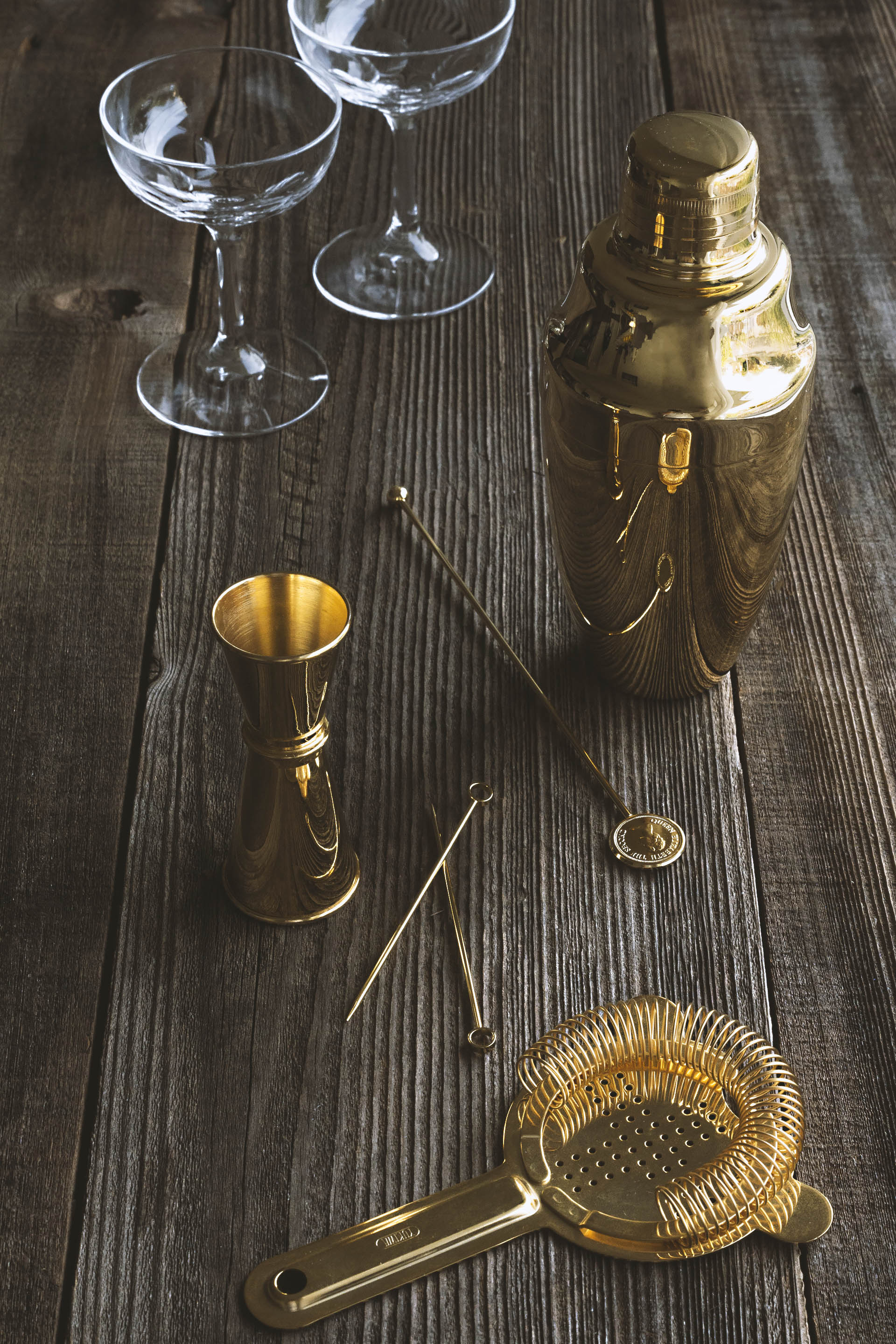 You might have noticed that I adapted the classic sidecar recipe, replacing the lemon with yuzu. Yuzu is a tart citrus native to East Asia and commonly found in Japanese and Korean cuisine.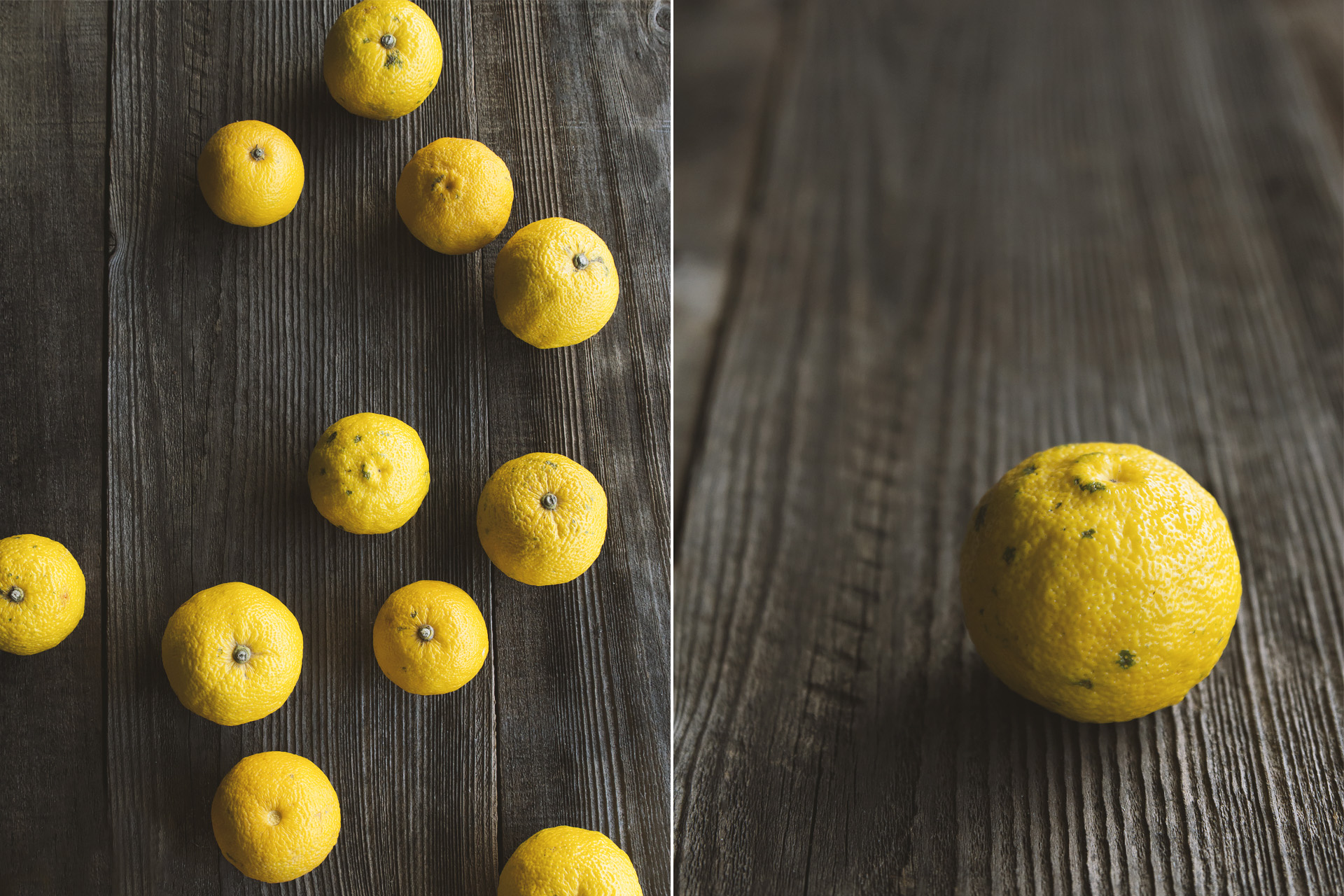 They aren't quite as juicy as a common lemon, but check out those enormous seeds!!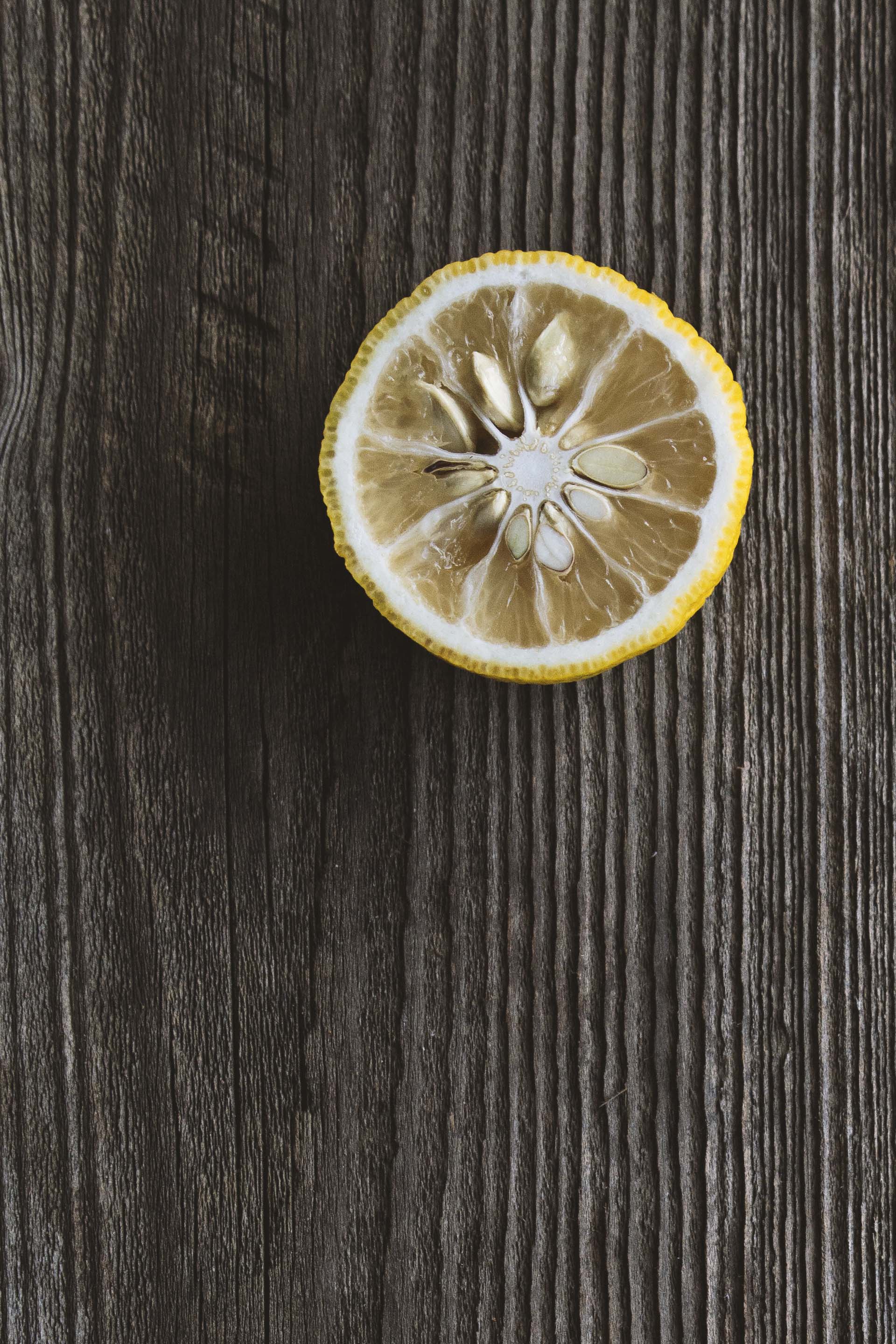 Start by prepping your glass. Rub a freshly cut yuzu around the rim of your coupe glass. Dip the rim of the glass into some sugar.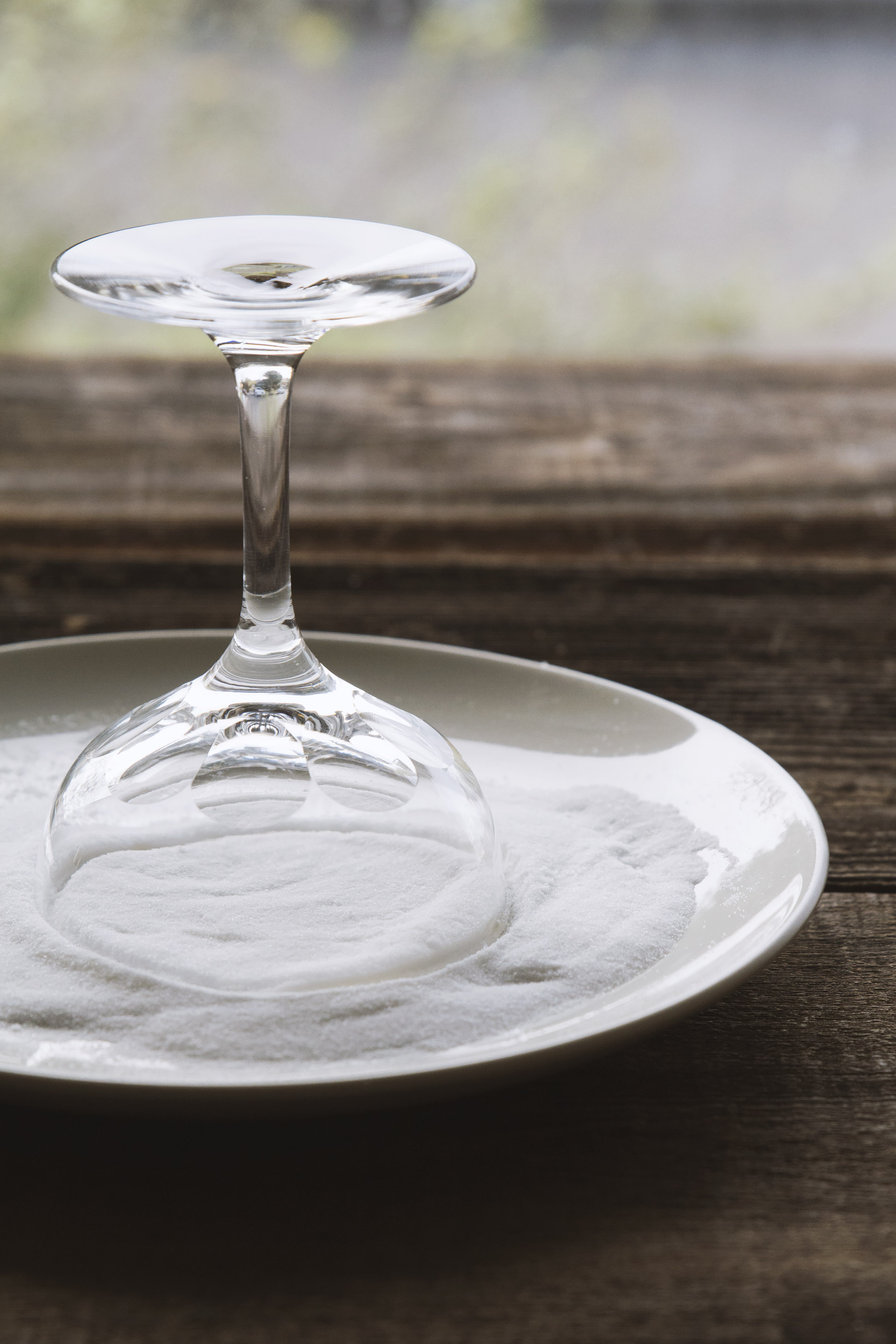 Next, add the cognac, Cointeau, and yuzu juice to your cobbler shaker. Fill with ice and shake shake shake for 10 seconds!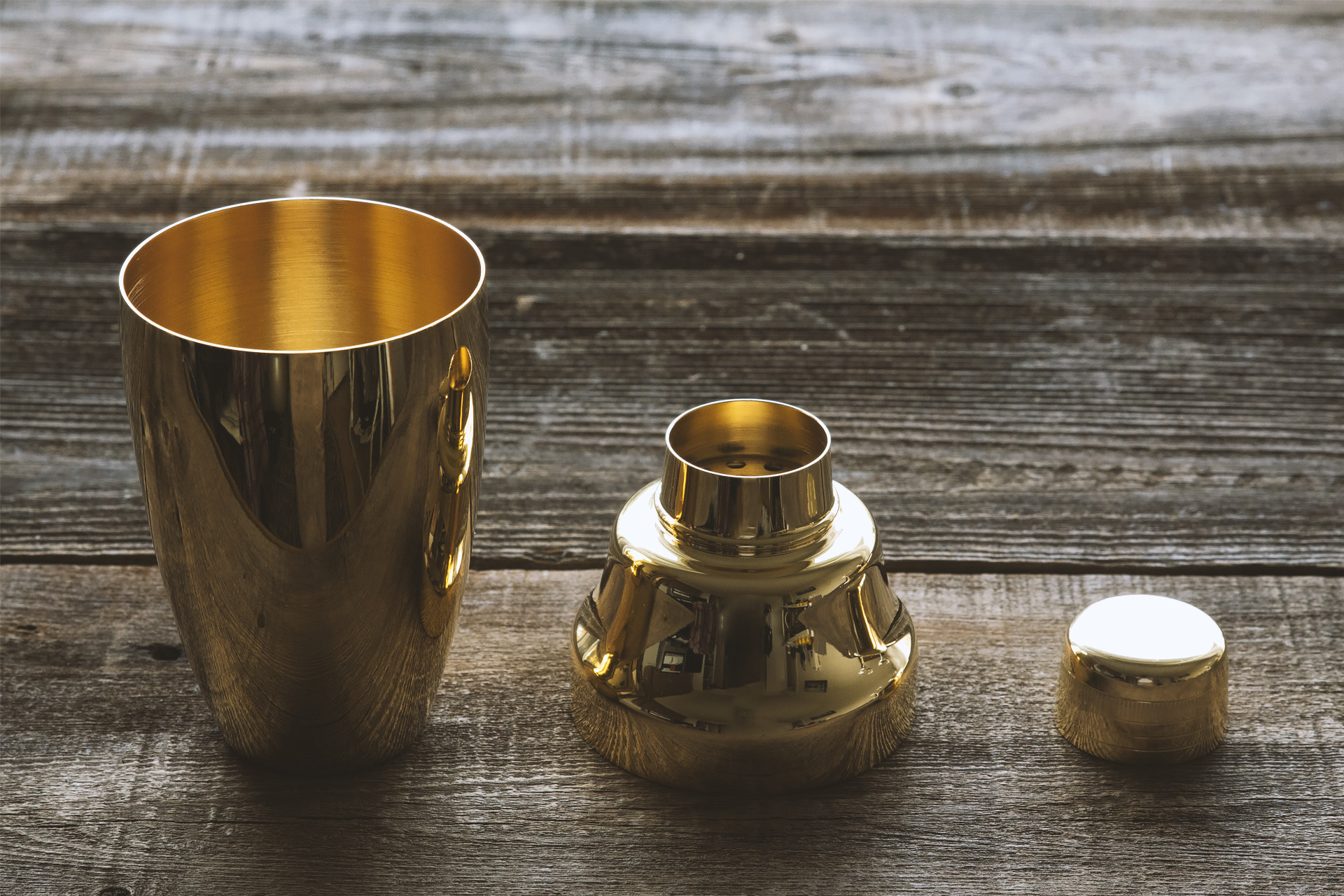 Strain into your sugar-rimmed coupe glass.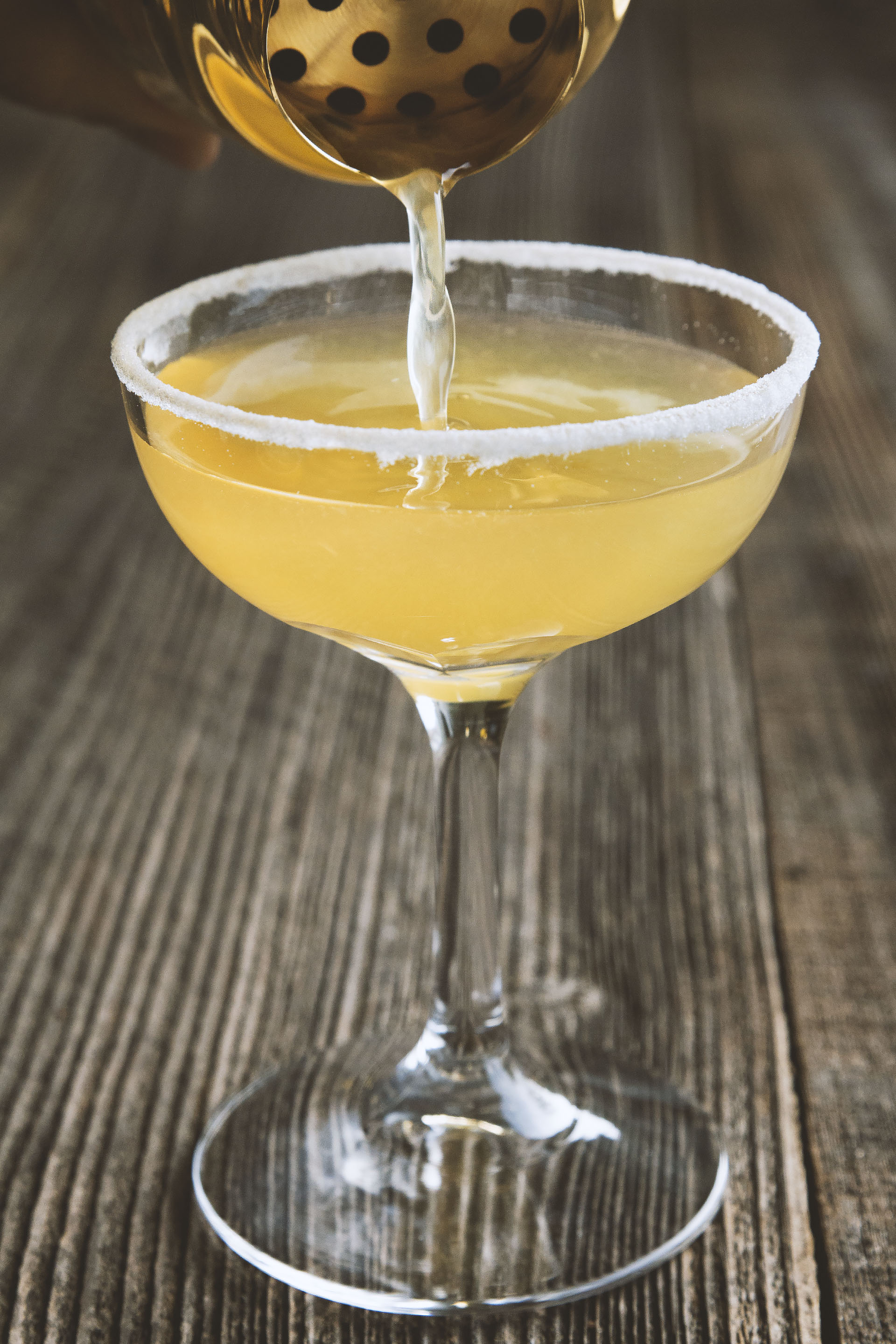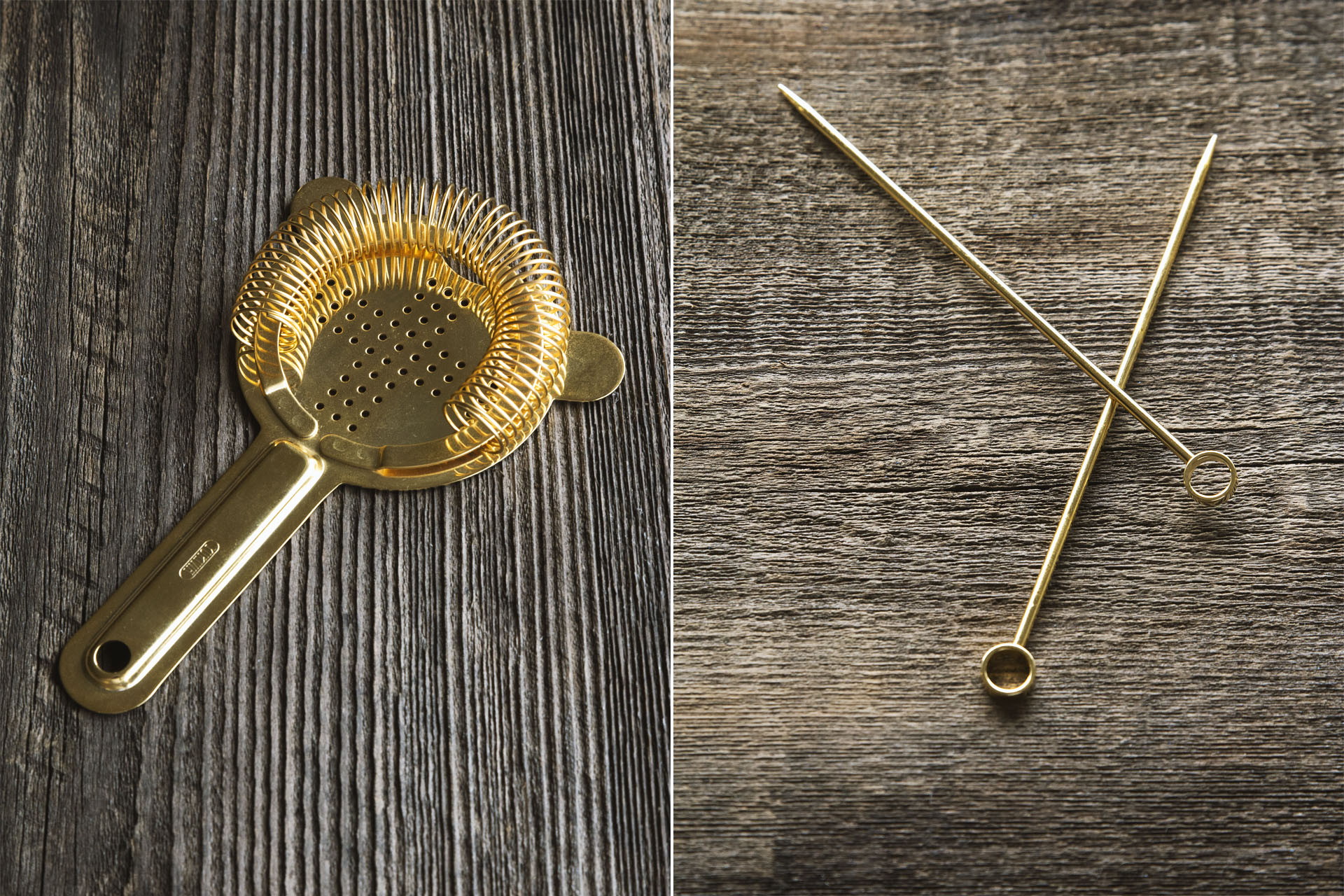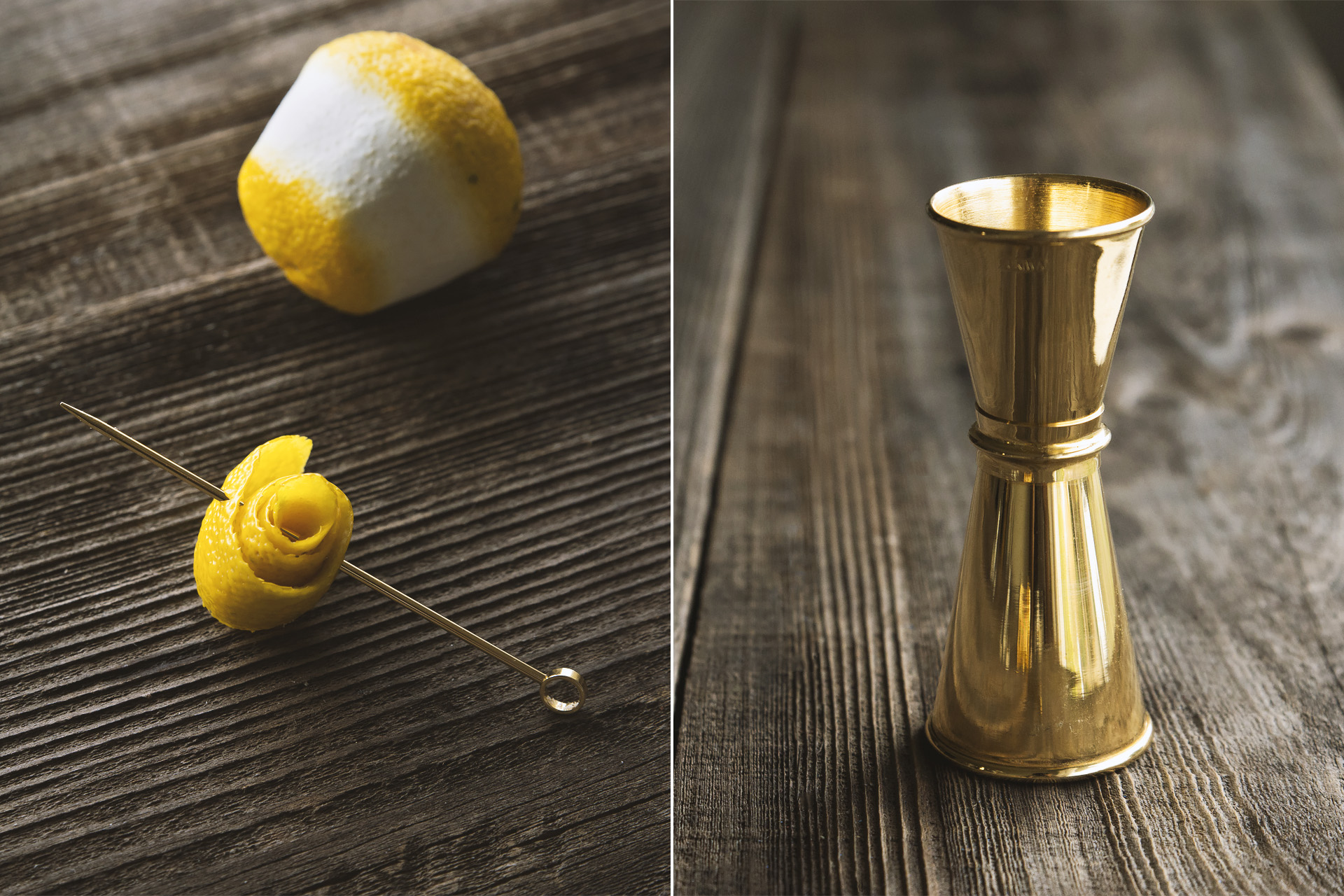 If you'd like, use a cocktail pin to garnish with a lovely twist of yuzu.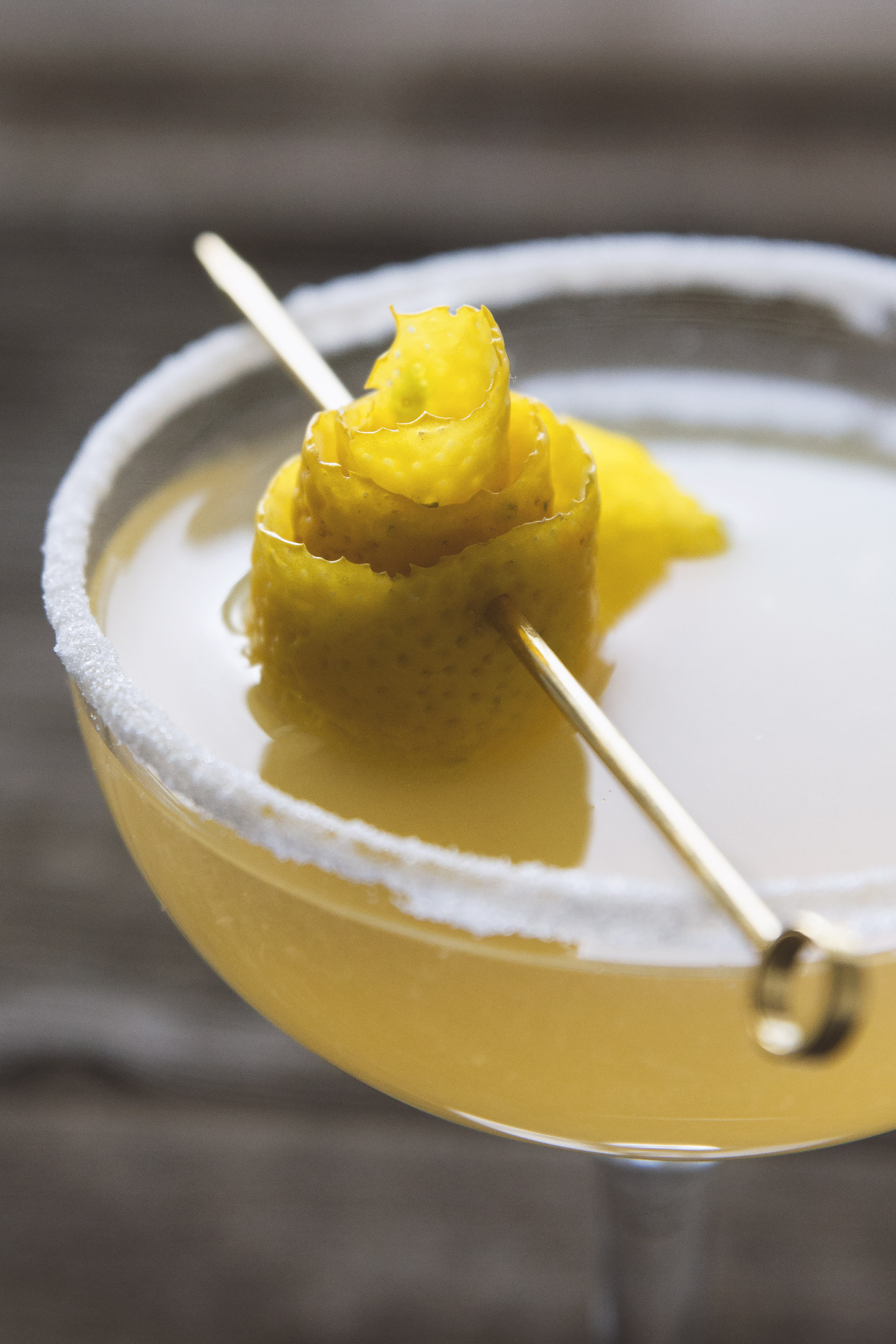 And you're ready to drink.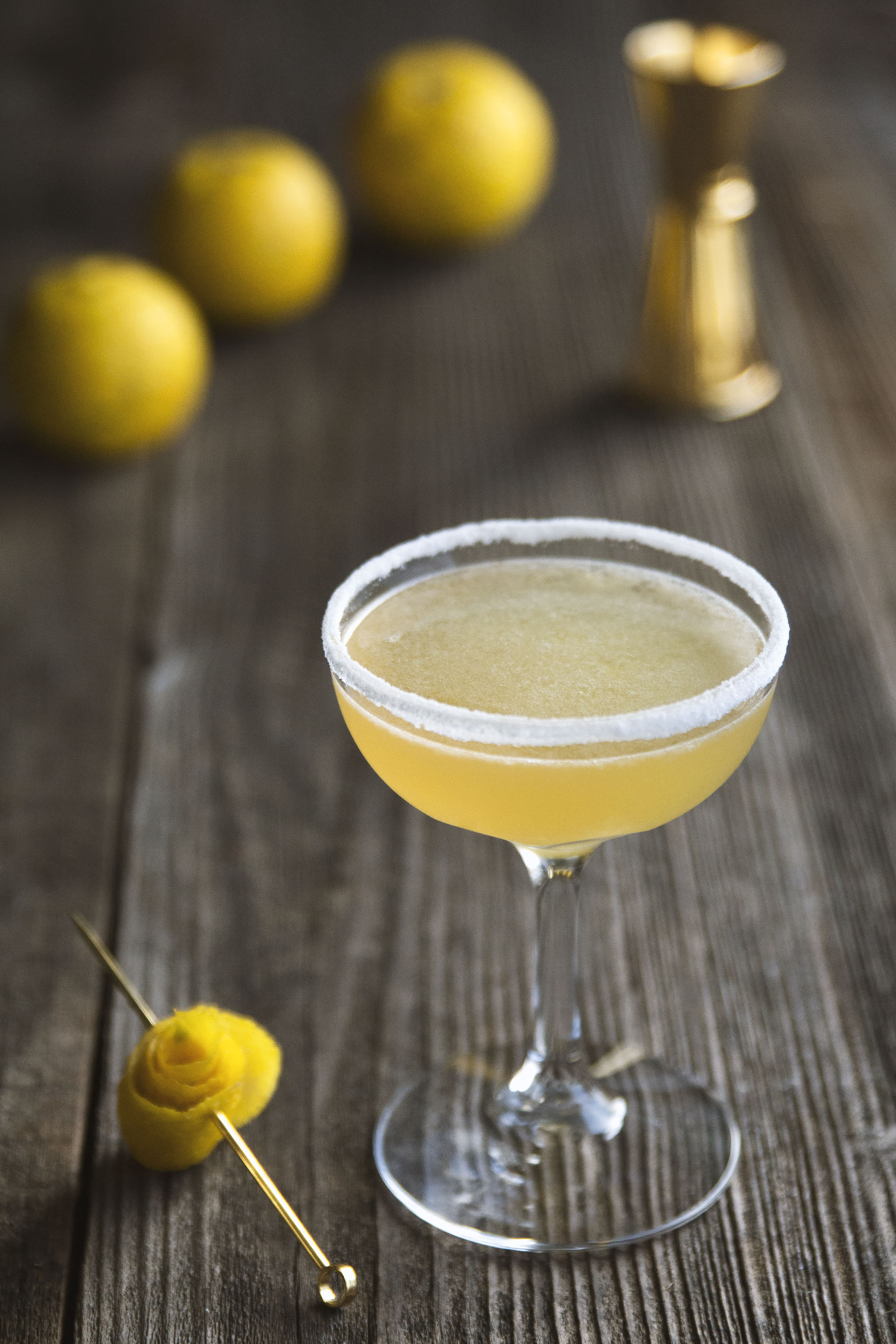 I hope you enjoy this classic cocktail!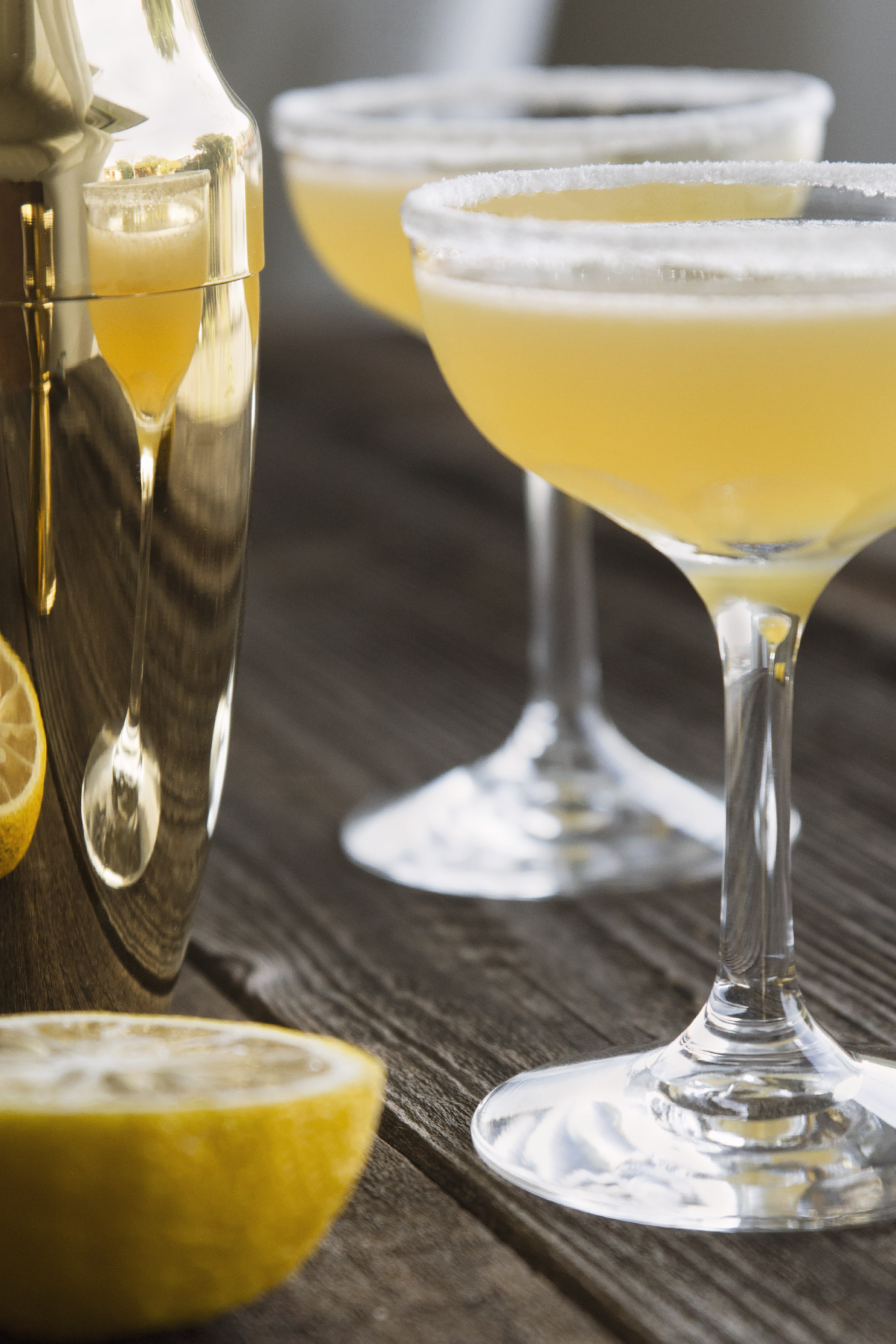 And don't forget to enter to win this GORGEOUS Japanese barware!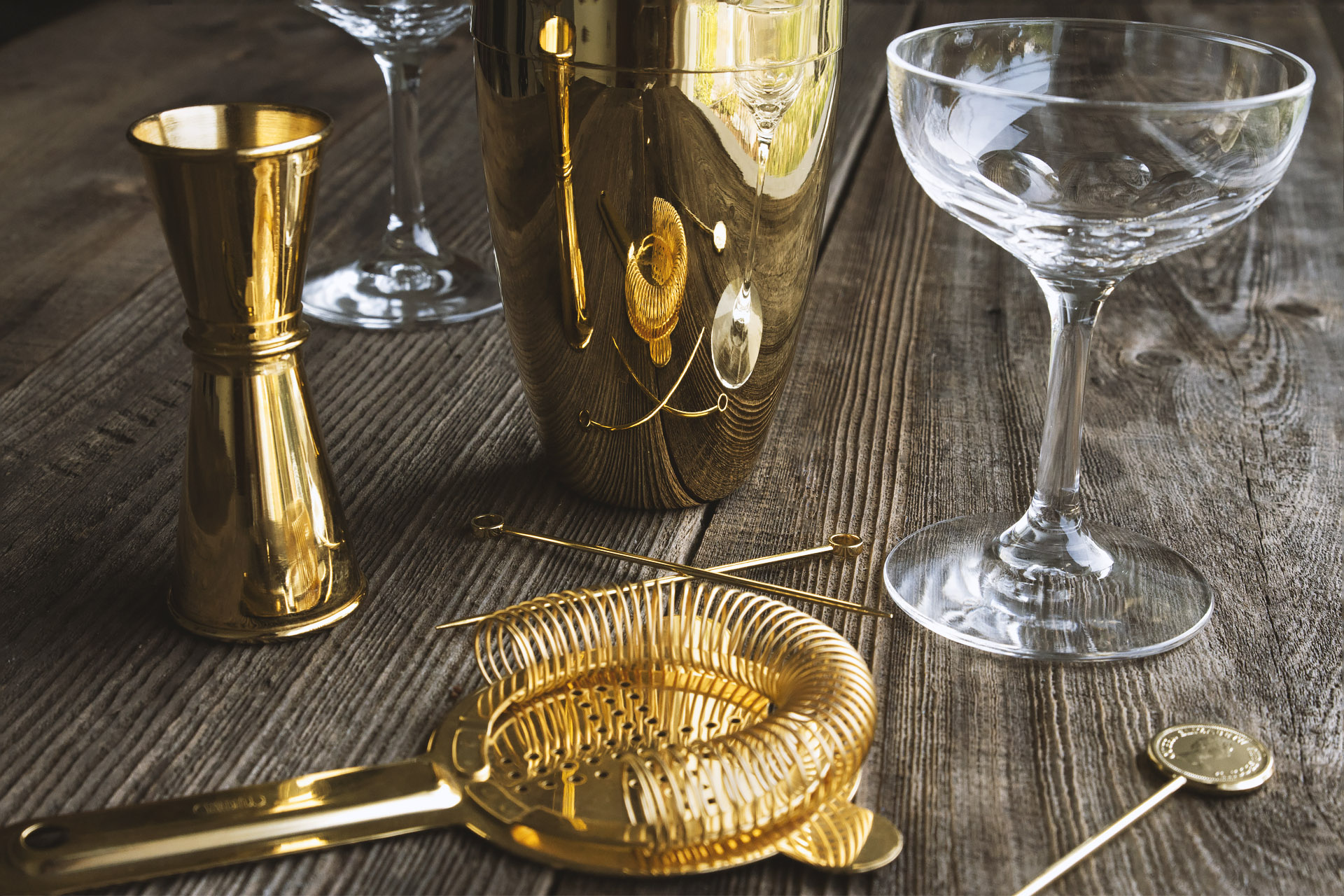 To enter the giveaway:
Leave a comment on this post telling us what cocktail you'd make with your new barware.
YUZU SIDECAR

Ingredients:

1 1/2 oz cognac
3/4 oz Cointreau
3/4 oz yuzu juice
granulated sugar
yuzu twist for garnish (optional)

Directions:

Rub a yuzu wedge around the rim of a chilled coupe glass and dip into a plate of sugar to coat the rim.
Add the cognac, Cointreau, and yuzu juice into a shaker. Fill the shaker with ice and shake for 10 seconds.
Strain into the sugar-rimmed coupe glass.
Garnish with a yuzu twist (optional).
(images by HonestlyYUM)