You would think something as delicious as pumpkin butter shouldn't be reserved for a single season. It's basically pumpkin pie in a jar – but without all the fat and sugar. So you can imagine how slathering pumpkin butter on toast or pairing it with yogurt and granola in the morning makes for the most decadent treat – and something that should be enjoyed all year round. And you'll be surprised to see how incredibly easy it is to make. I'll give you a hint: slow cooker.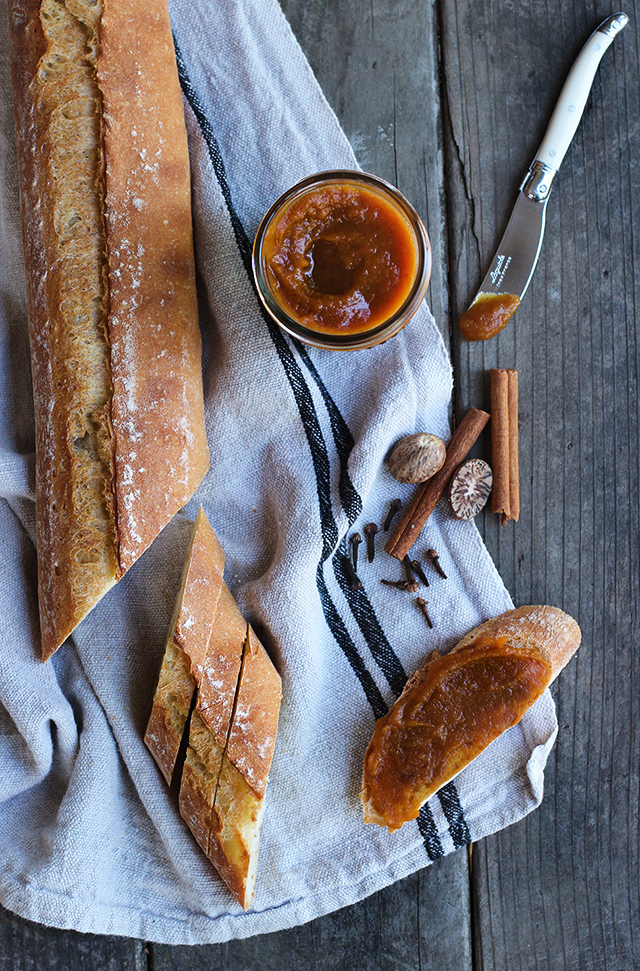 HOMEMADE PUMPKIN BUTTER

Ingredients:

4 cups or 30 ounces of pumpkin puree
3/4 cup of maple syrup
1 tsp vanilla extract
1 tbsp ground cinnamon
1/2 tsp ground nutmeg
1/2 tsp ground ginger
a pinch of kosher salt

Directions:

Mix together pumpkin puree, maple syrup and vanilla extract in the slow cooker.
Cover and cook on high for 3.5 hours.
After 3 hours, add cinnamon, nutmeg, ginger and salt and stir.
Stop cooking when the consistency is thick.
Cool and store in jars in the refrigerator.
(images via HonestlyYUM)