You didn't think I was going to let Karen make a batch of her delicious spicy chai without stealing some for dessert, did you? These dirty chai affogatos are the perfect way to get that after-dinner caffeine fix, while simultaneously slurping down a scoop of cardamom ice cream. I promise, you'll devour it so fast you won't even have to worry about the ice cream melting. Embarrassing fact: after we photographed this post, I quickly ate all four affogatos! "What's the harm in 4 little scoops of ice cream?" I thought. Only afterwards did I remember the four espresso shots I had just consumed. It was worth every waking late-night minute!! 🙂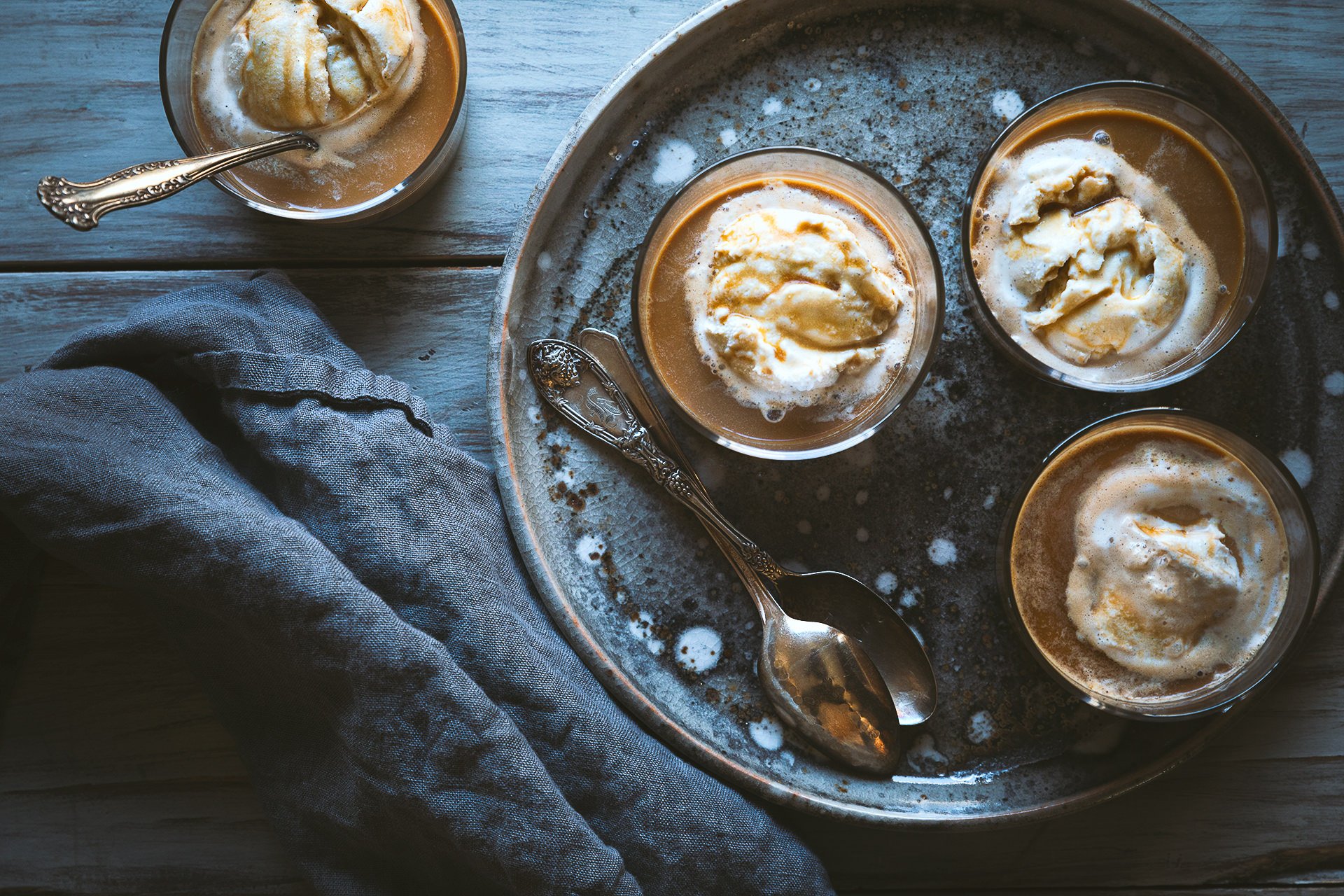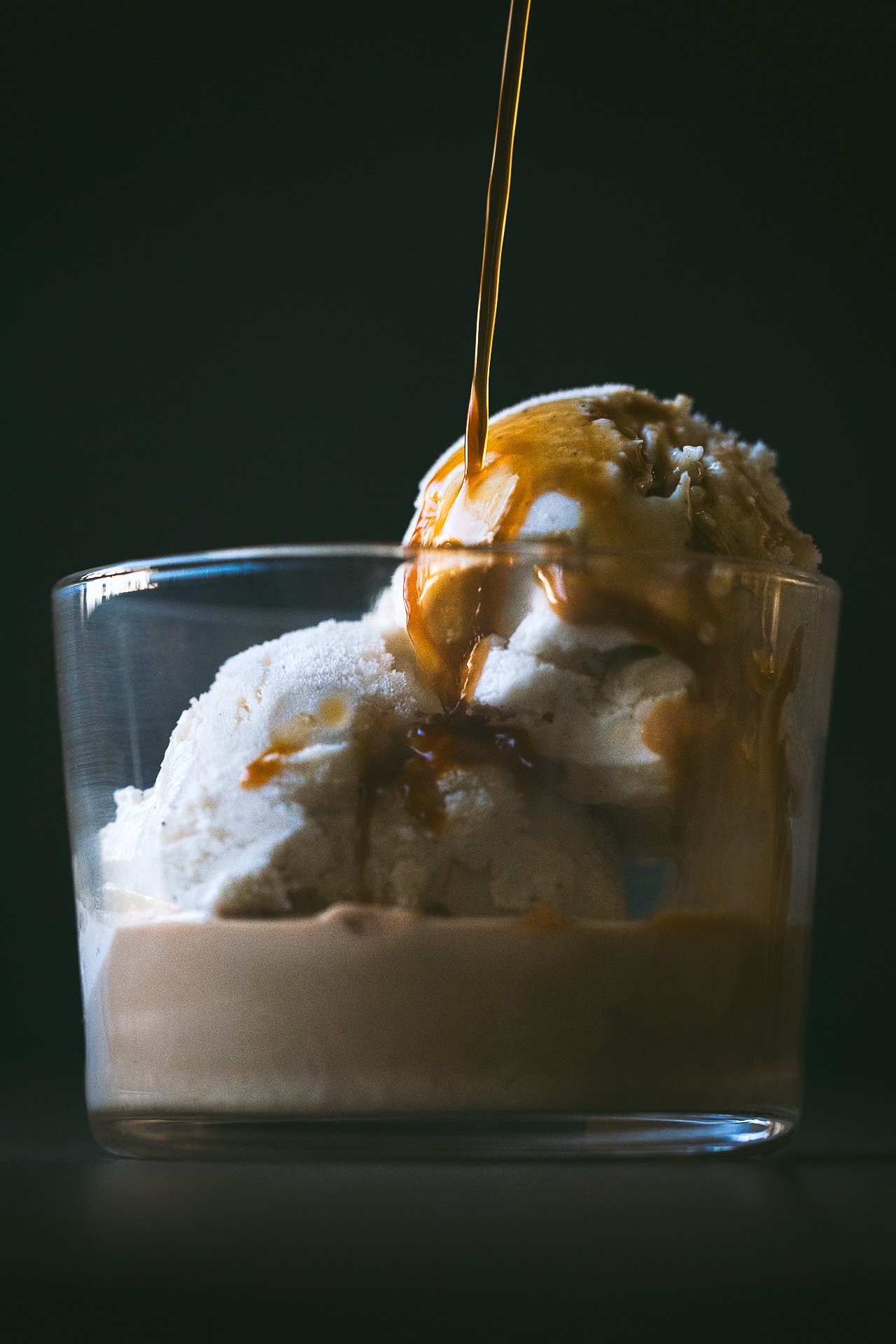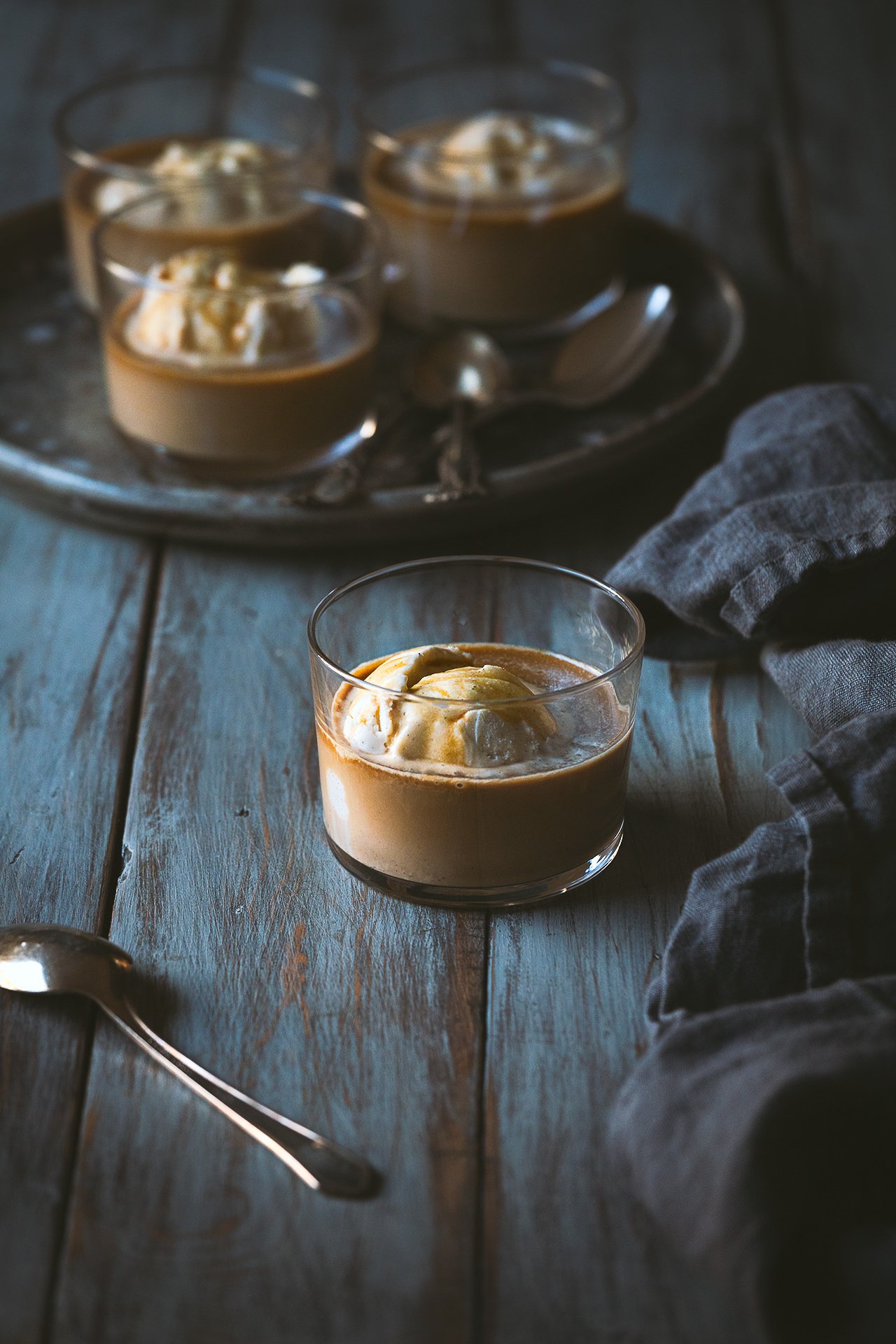 DIRTY CHAI AFFOGATO

Ingredients:

1-2 scoops of cardamom ice cream
1 shot espresso
2 oz spicy chai tea

Directions:

In a small bowl or heat-resistant glass, add the ice cream, shot of espresso, and top with spicy chai. If you want to be extra fancy, Sarah has a killer cardamom ice cream recipe (and it's vegan!), but Three Twins, and McConnell's make a delicious store bought option.
(images by HonestlyYUM)