I think we can all agree, 2016 left a lot to be desired. It hurts my brain just thinking about it. Yet, as much as this past year has been filled with pain, loss, fear, and uncertainty, there were some pretty magical moments as well. For instance, I became an uncle! My little nephew Easton is the sweetest, most dapper little 10 month old I've ever seen. Fiona is in love. They spend the day together on Mondays, and it's been such a treat seeing her interact with her little cousin. Speaking of which, it's been truly incredible to watch Fiona mature into toddlerhood (wow, there's a word I never thought I'd write). Seriously, it's mind-blowing! She's talking in full sentences now — paragraphs even! "Night night Daddy. Tomorrow we wake up in morning, together, make coffee and milk, and eat oat oat boo boos (oatmeal and blueberries). O'tay? O'tay!" It just melts my heart 🙂 I fall more in love every single day (is that even possible?). As I say each year, thank you so much for your loyal readership. Thank you for all your comments, messages, shares, and link-love. Thank you for supporting our partnerships, and the brands that keep HonestlyYUM up and running. Thank you for taking the time to make our recipes, and if you haven't, I hope this is the year you give one a try. In fact, how about starting with this golden beauty!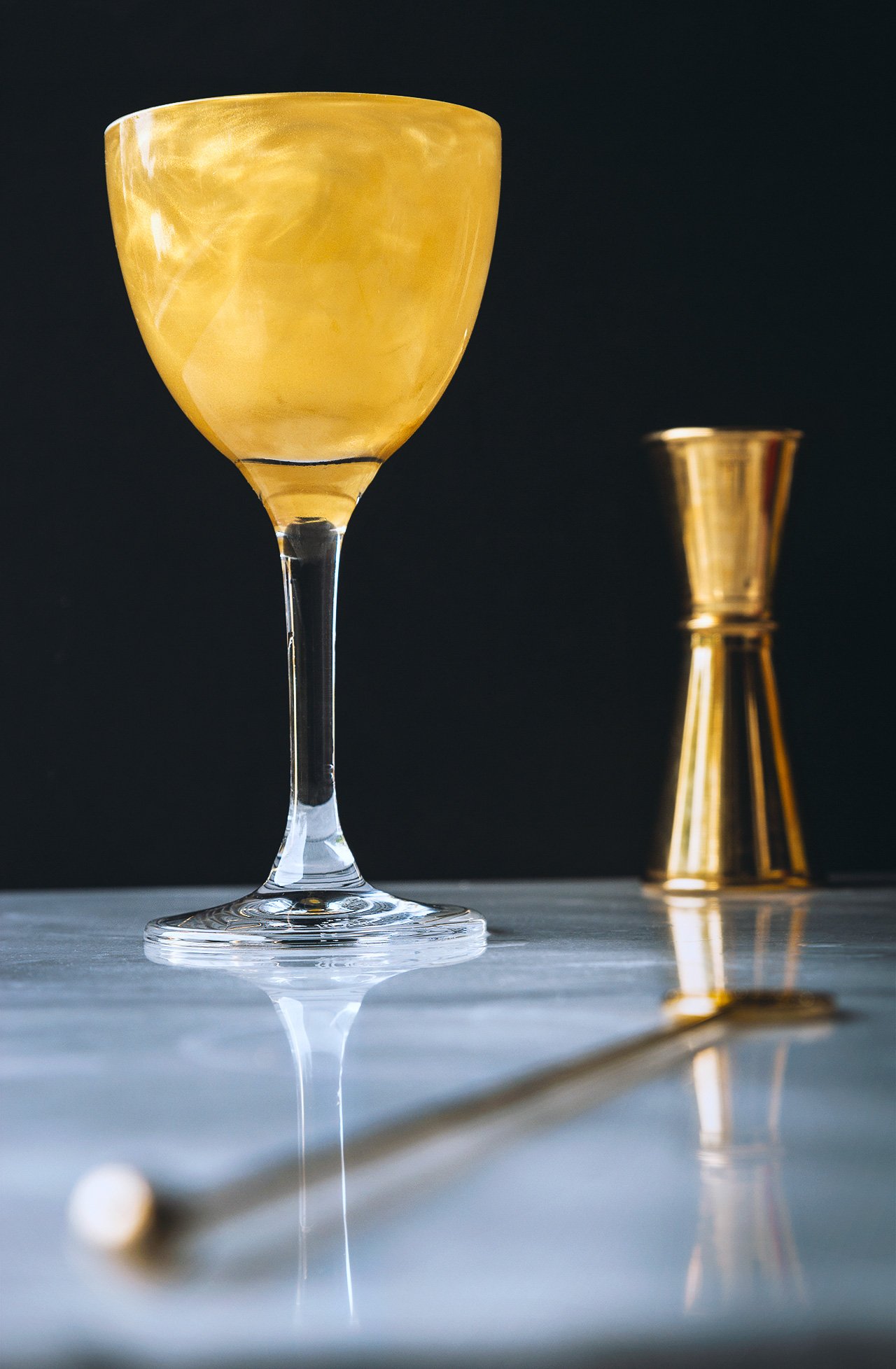 This is my take on the classic Twentieth Century Cocktail, originally named after the 20th Century Limited train that ran between Chicago and New York City from 1902 to 1967. The 20th Century Limited was luxurious, sophisticated, and often advertised as the most famous train in the world. In fact, it's thought that the phrase, "getting the red carpet treatment" came into popularity because a crimson carpet was rolled out for passengers boarding the 20th Century Limited. Don't you just love cocktail history?!! Just as it's namesake, the 20th Century cocktail is elegant in its own right. While the list of ingredients (gin, Lillet Blanc, creme de cacao, and lemon) doesn't exactly imply sophistication, I can assure you it's all that, and more! So with my utmost respect, here's my 21st century take on the 20th Century cocktail. I switched the Lillet Blanc for Cocchi Americano, which is more bitter, and many say a better representative of the original Kina Lillet formula. I replaced the lemon with citric acid for clarity, and added a touch of edible gold dust as a celebratory nod to the new year.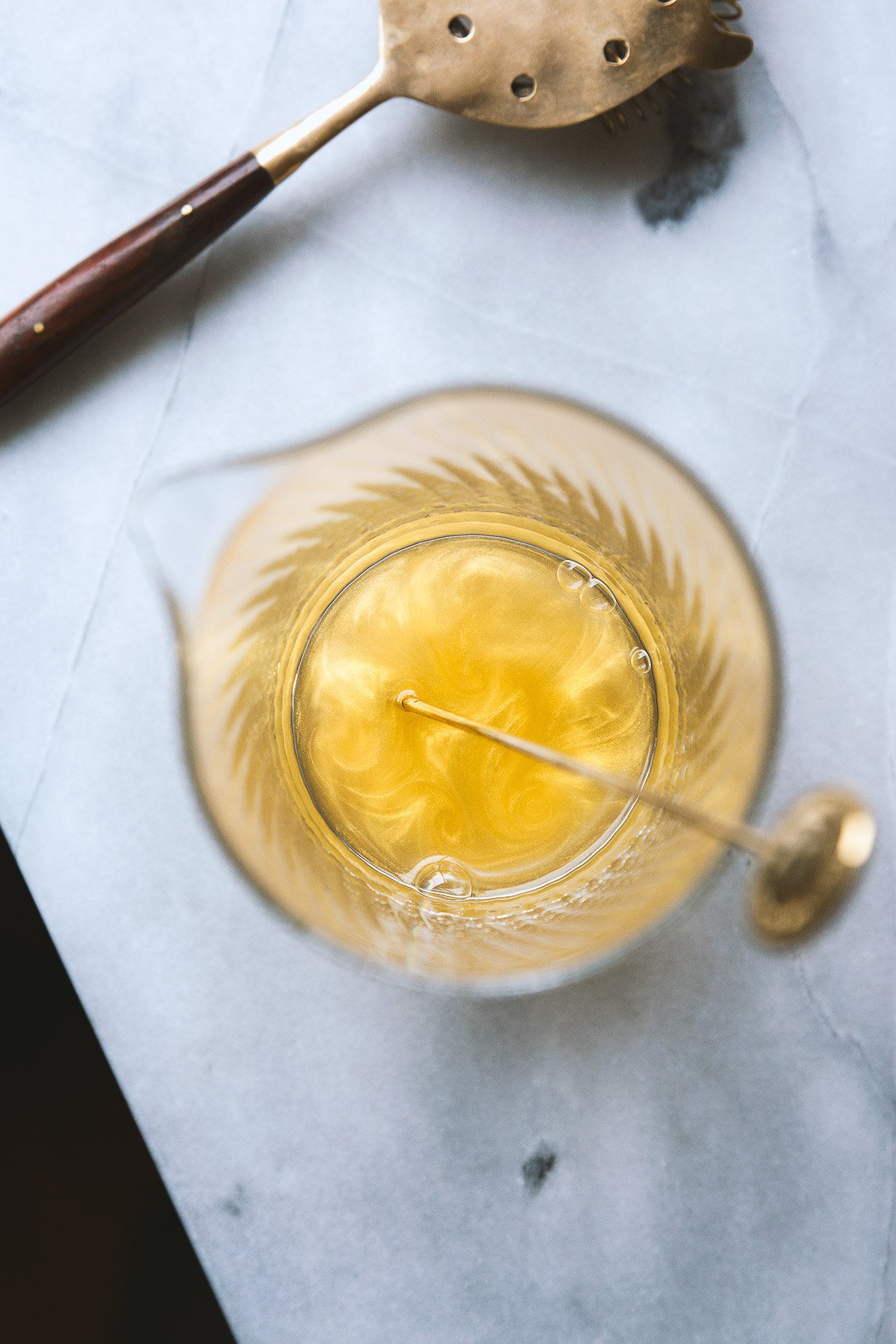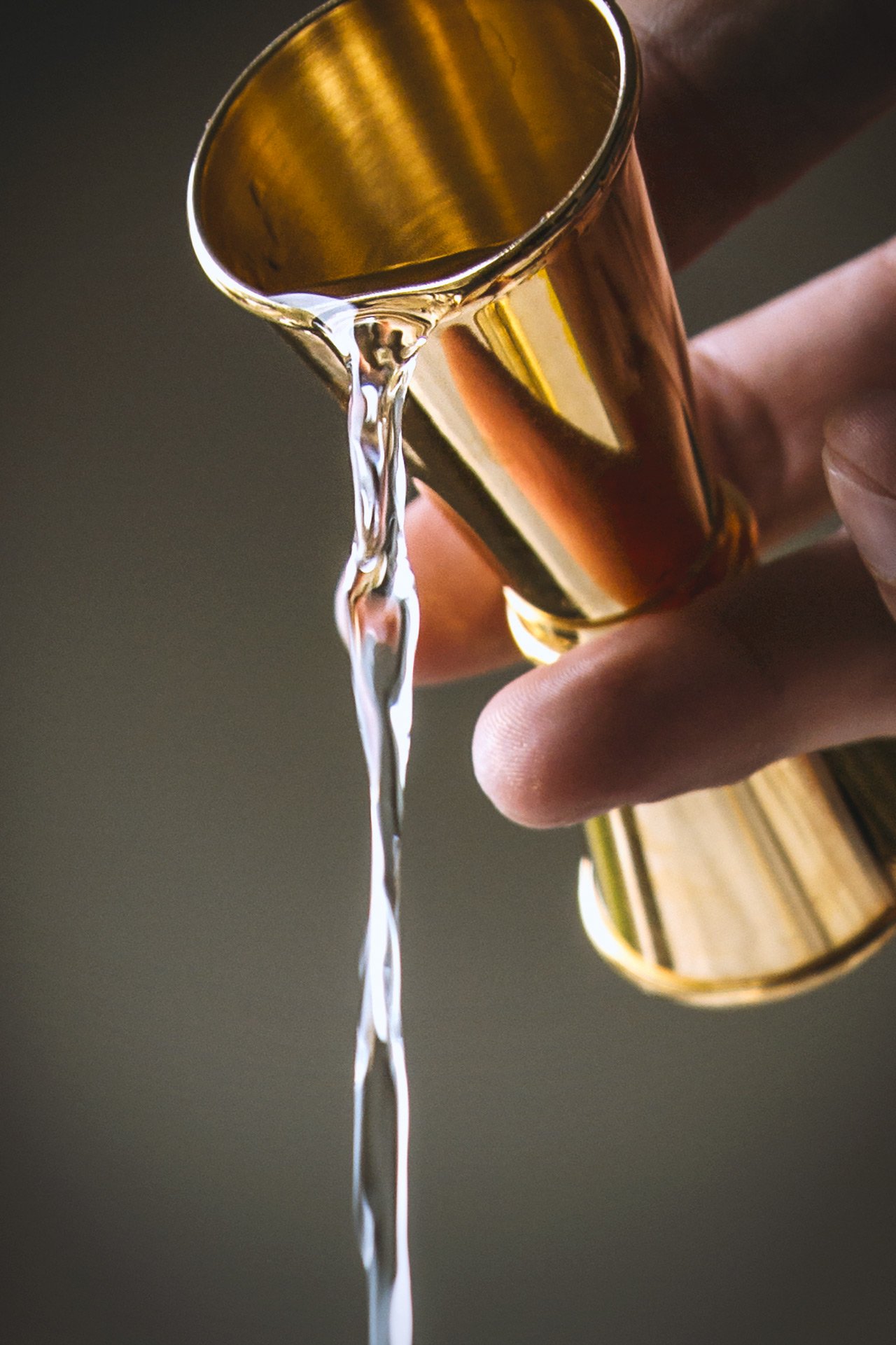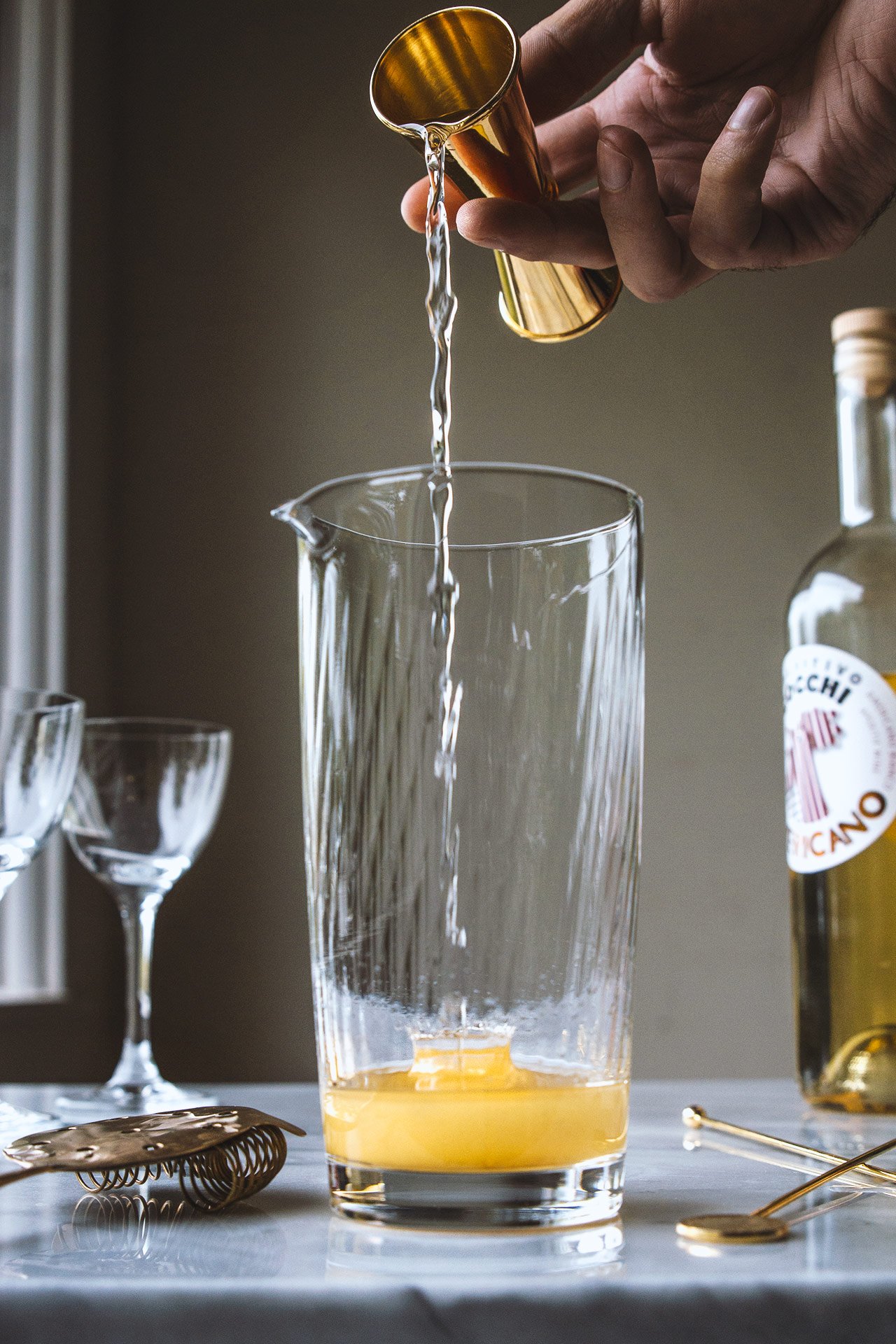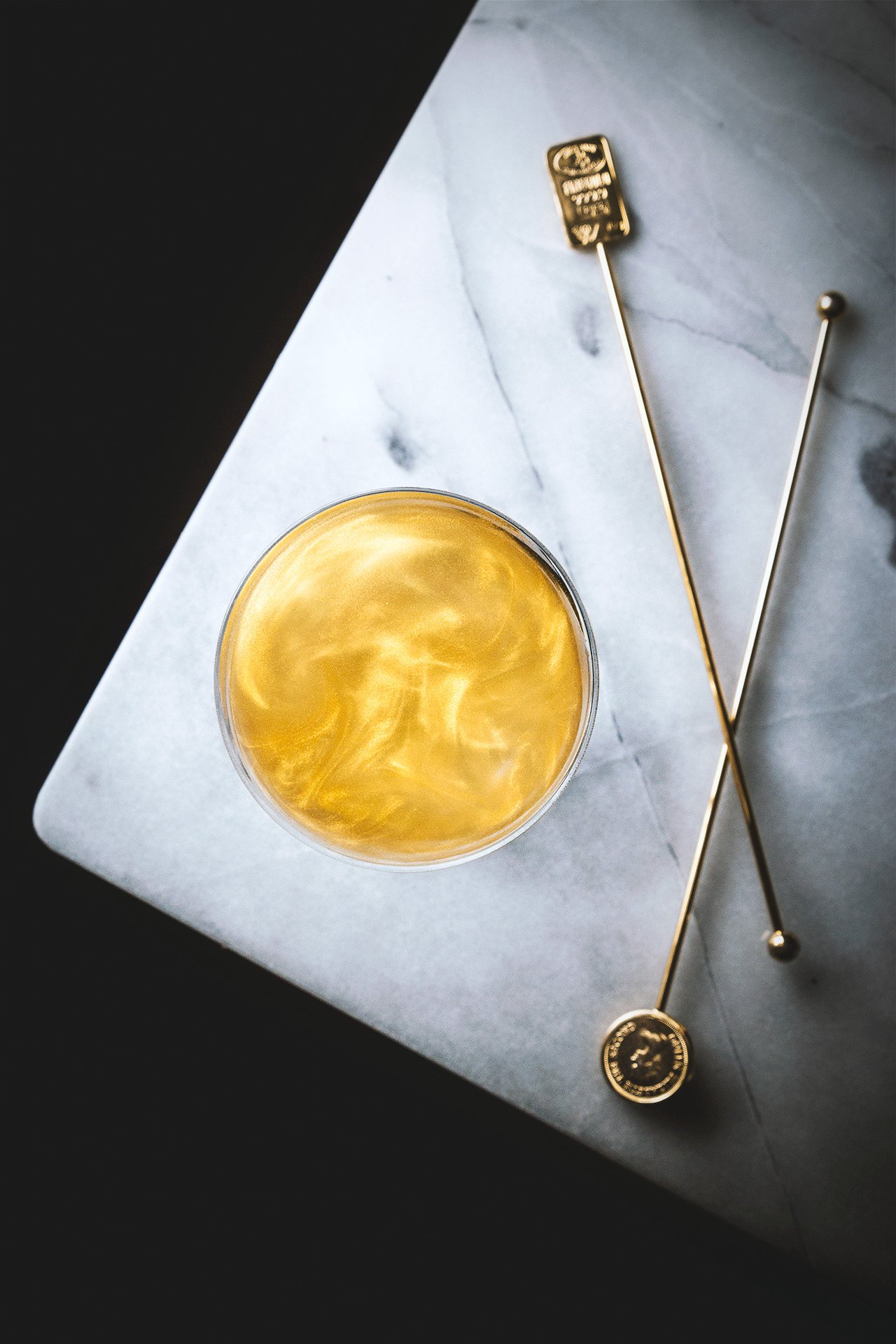 INSTRUCTIONS
Add the gin, Cocchi Americano, crème de cacao, citric acid, and gold dust to a mixing glass.

Stir without ice until the citric acid has dissolved.

Fill with ice and stir for 45 seconds.

Strain into a chilled Nick and Nora glass and serve!!
(images by HonestlyYUM)